What you can expect at the Samsung Galaxy S8 and Galaxy S8 Plus roadshows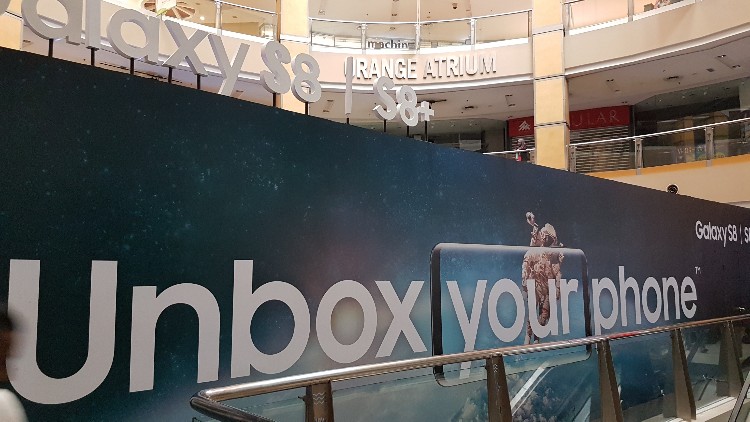 The Samsung Galaxy S8 and Galaxy S8 Plus was officially launched yesterday in Malaysia but the roadshows will be starting today at Sunway Pyramid (Klang Valley), Queensbay Mall (Penang), Sutera Mall (Johor Bahru). As a reminder, you will be able to purchase the Galaxy S8 and Galaxy S8 Plus with a Limited Edition Starter Kit, get a 50% off retail price on the RM499 Gear VR with controller and RM999 Gear 360. However, here's a bit of a preview on what you can expect at these roadshows asides from the Galaxy S8 and Galaxy S8 Plus.
Samsung Gear 360
Priced at RM499 (RM249 with the 50% off purchase-with-purchase discount), the new Gear 360 is a compact device that captures images and up to 4K video or even broadcast live if you want. Front and back CMOS 8.4MP x2 / F2.2 lens cameras records video in MP4 (H.265) for up to 130 minutes at 2560 x 1280 / 30fps.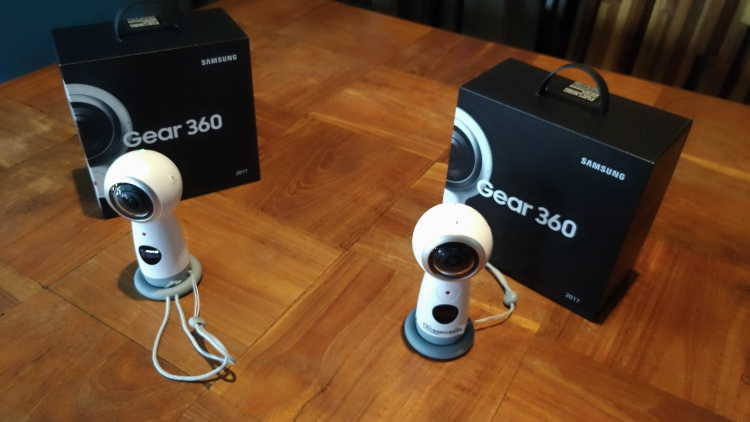 Samsung Gear VR
The Samsung Gear VR on the other hand, turns your Galaxy S8 or Galaxy S8 Plus phones into a Virtual Reality headset complete with a wireless motion detecting controller. There's a whole bunch of apps and games to try out and our experience with the device was both smooth and awesome. It is also on a 50% purchase-with-purchase discount with the Galaxy S8 or Galaxy S8 Plus for RM459.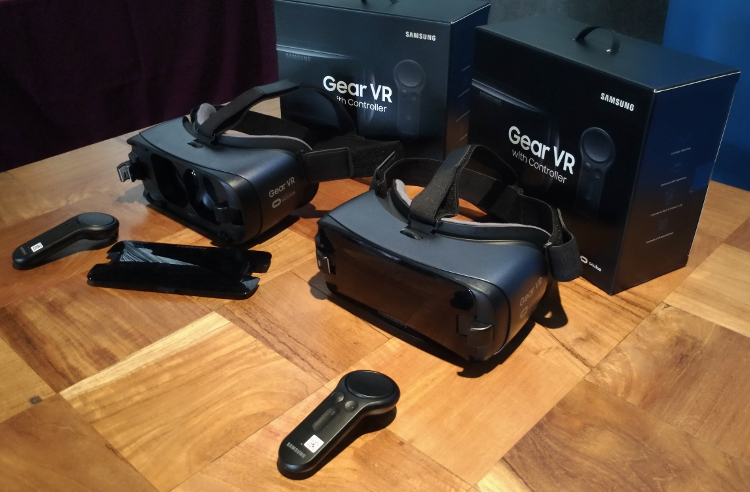 Samsung DeX turns your Galaxy S8 or S8 Plus into a desktop!
The star of the roadshow after the Galaxy S8 or Galaxy S8 Plus remains the Samsung DeX priced at RM459 which is a flip-up charging dock that literally turns your phone into a desktop PC. The DeX connects the phone via the USB Type-C port but connects to a TV or monitor using the HDMI cable. The DeX desktop is a full fledged windows based operating system complete with the ability to handle multiple apps in multiple windows while accessing the same data on your phone. You can then control this using a Bluetooth Mouse and keyboard. When it arrives here in June it should offer another option for mobile road warriors.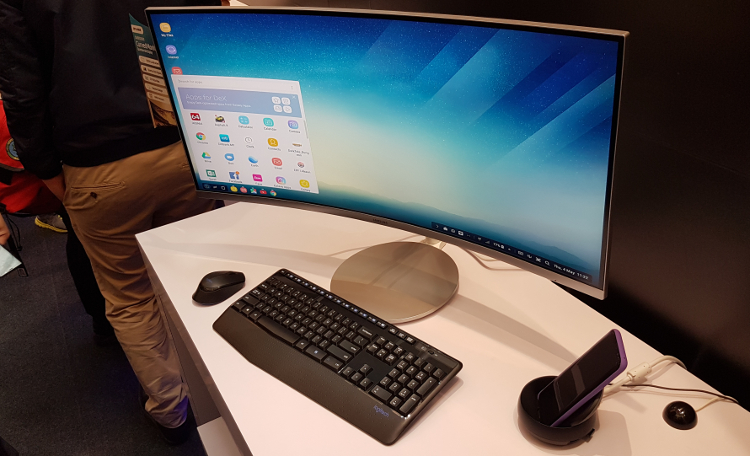 All the accessories on display
The Galaxy S8 and Galaxy S8 Plus phones come with various cases and accessories which are also on display at the roadshow. No news yet on when these will be available but you can check them out and see which might be the best fit for your Galaxy S8 or Galaxy S8 Plus style.