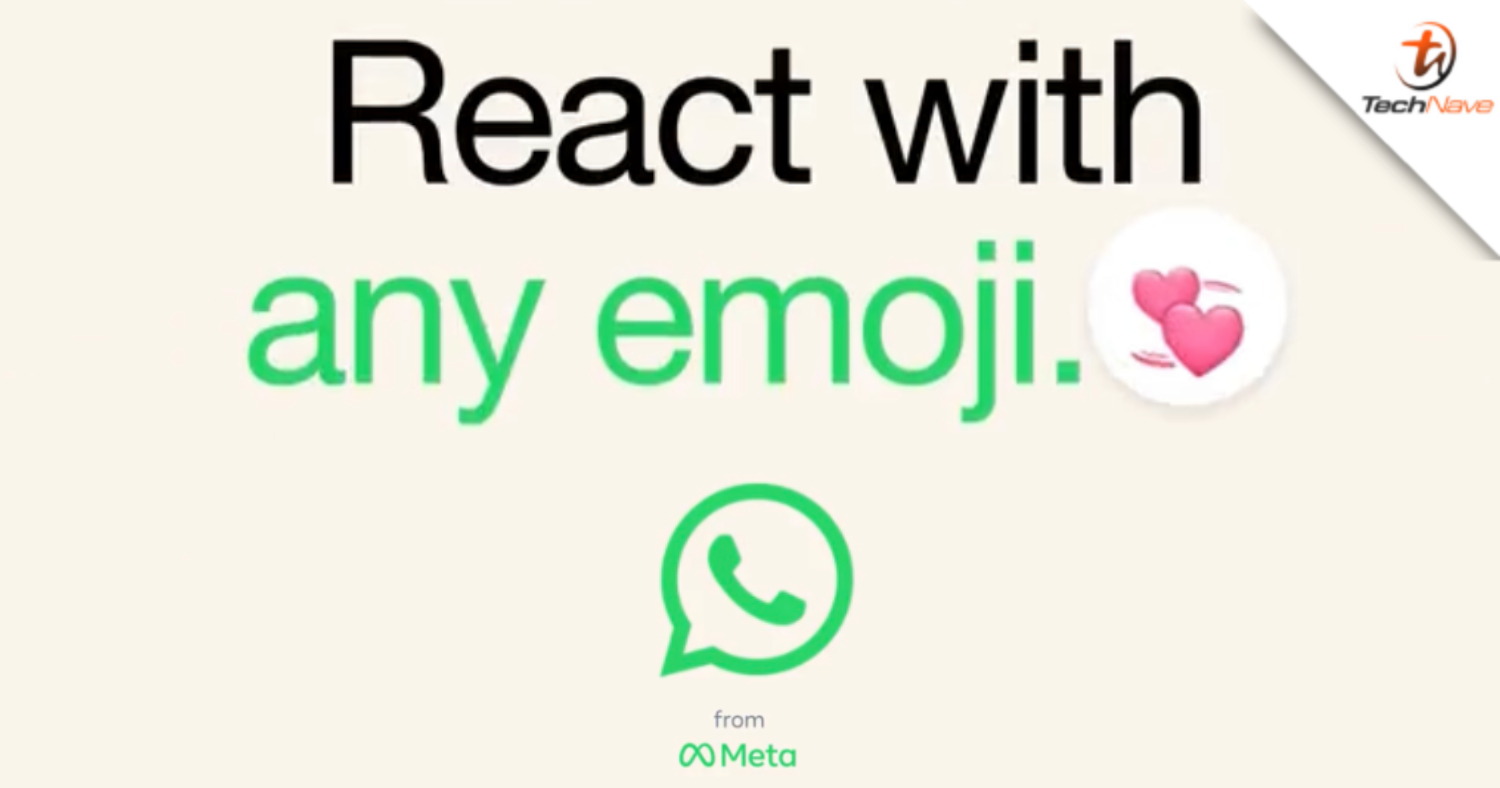 Previously, we reported that WhatsApp is planning to allow users to react to messages with more than just the designated six emojis. Well, it looks like the Meta-owned messaging platform has been true to its words as WhatsApp just announced that you now can react to messages with ANY emojis!
Shared on its official Twitter account, WhatsApp said that since a majority of users have asked for the feature, it is now starting to roll out all emoji reactions on Android and iOS. In the post, WhatsApp shared a few screenshots of users tweeting about wanting more emoji reaction options.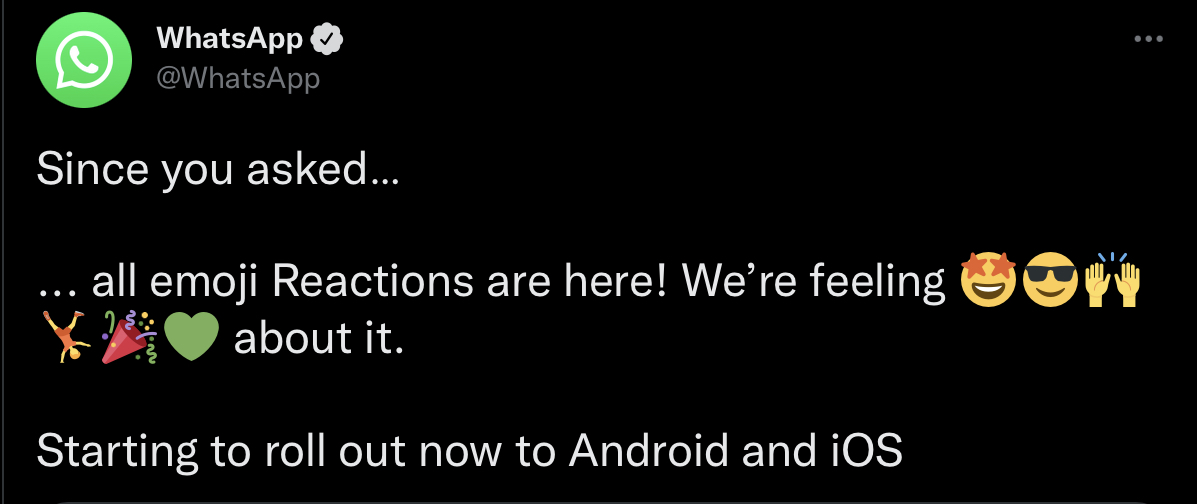 The messaging platform then happily announced that users are now given the option to react with every single emoji. WhatsApp then asserted that users are now free to 'feel more' and 'express' themselves with the new feature.
Meta CEO, Mark Zuckerberg also chimed in regarding the new feature on his Facebook account, confirming that WhatsApp is indeed rolling out the ability to use any emoji as a reaction. He also listed six of his favourite emojis; one of which includes the Robot Face emoji that may be in reference to all the memes about him being an android in disguise. Or was it a Freudian slip? :P

If you haven't received the update yet, worry not as it is currently being rolled out to all users on iOS and Android. It should be available to all in the coming weeks.
So, what do you guys think of this new feature? Share your thoughts with us in the comments below and stay tuned to TechNave for the latest trending news!