XPAX introduces KAWKAW Squad for students with 50% more data for free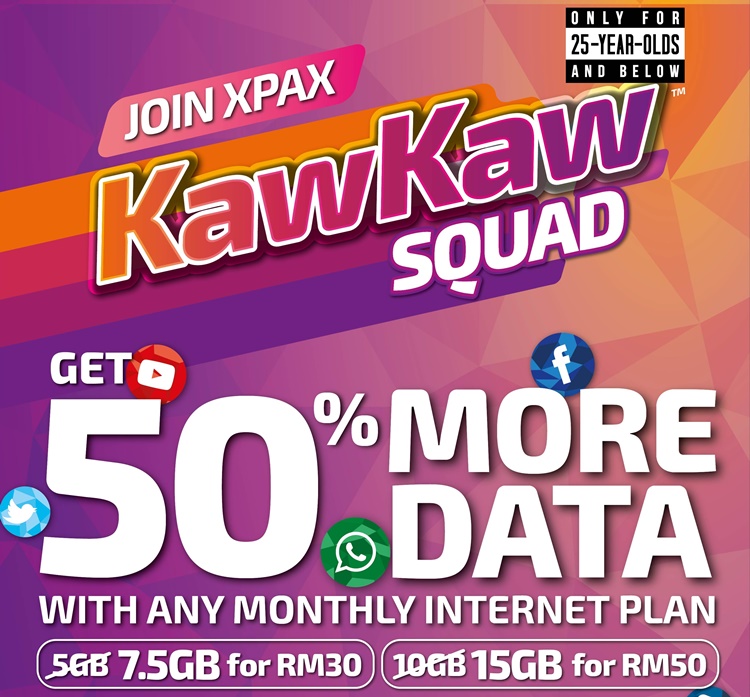 Just after a day of announcing their (Celcom) new EasyPhone plan for the Samsung Galaxy S8 and S8+. Xpax has just announced its latest feature called the KAWKAW Squad which exclusively designed for students offering more data at no extra changes.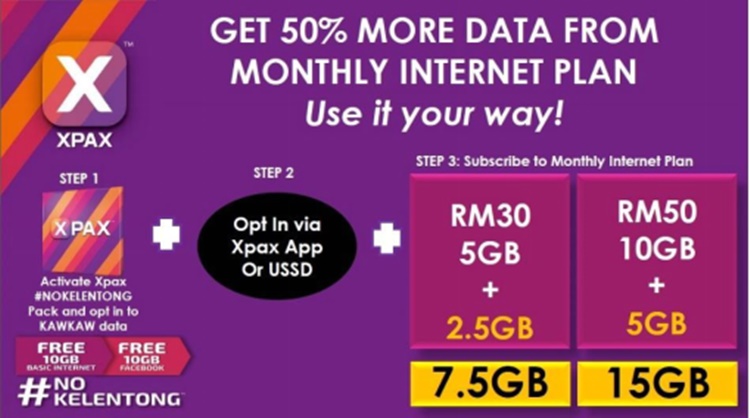 So how does it work? Well, after Malaysian students subscribe to the monthly internet Xpax plan and register as a KAWKAW Squad via the Xpax App or through USSD *118*7*1# (and follow further instructions), they will automatically get 50% more data which is up to 15GB data at RM50 and 7.5GB data at RM30 per month. And that's it!
However, do keep note that KAWKAW Squad is available for students aged 12 to 25 when they register with the Xpax SIM Starter pack (RM10). On top of that, the SIM Starter pack comes with 10GB of free basic Internet and free 10GB Facebook data. For more information on Xpax, please visit www.xpax.com.my/kawkawdata.