Xiaomi Mi Pad 5 series expected to launch in August 2021, here's what we know so far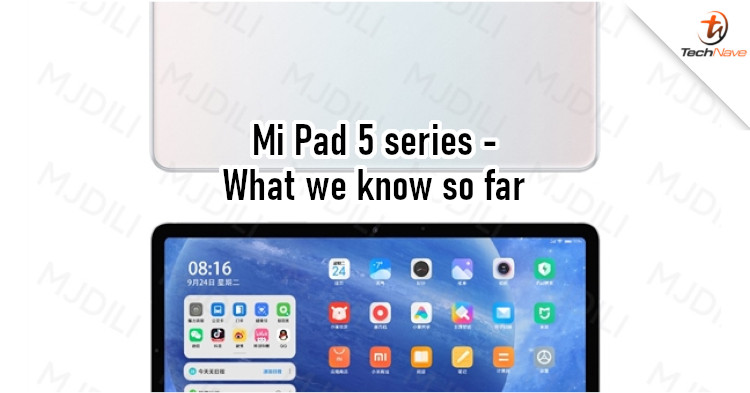 Over the last few weeks, we've been seeing some scattered rumours on specs for the Xiaomi Mi Pad 5 series. Some of the rumours don't specify which exact model is being referred to. But with all these rumours provide, we can consolidate what we know so far.
According to GSMArena, multiple sources have confirmed that the Xiaomi Mi Pad 5 series will come with three models. Tentatively, we can assume them to be the Mi Pad 5 Lite, Mi Pad 5, and Mi Pad 5 Pro. These models will come with the Snapdragon 768G, Snapdragon 860, and Snapdragon 870 chipsets, respectively. Also, the three models are expected to launch sometime in August 2021.
Besides the chipset, we have some details on features as well. In particular, the Mi Pad 5 Pro is likely to feature a 10.9-inch display with a 120Hz refresh rate and a 240Hz touch sampling rate. It'll also have an 8750mAh battery, 67W fast-charging, and a 48MP main camera.
As for the other models, we're expecting them to have lower specs in terms of refresh rate, battery, and cameras. This will ensure good product differentiation. Mind you, there's still a lot of unknown details, so stay tuned to TechNave for more updates about this!