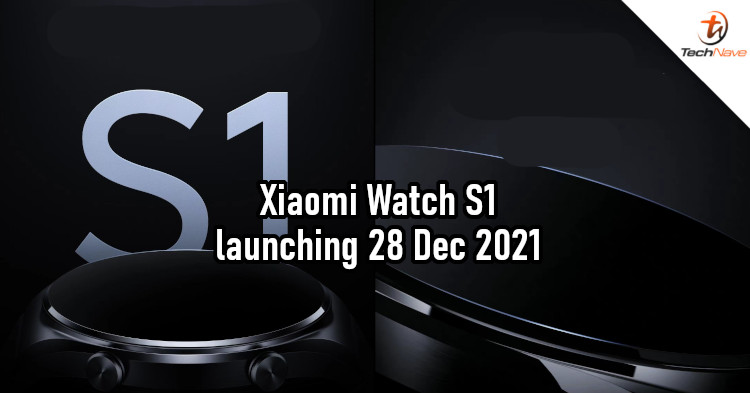 If you've been following the news, you know that the Xiaomi 12 series launches tomorrow. However, it seems that the company has more than new phones up its sleeve. Xiaomi has also confirmed that it will be launching a new smartwatch series.
Yesterday, Xiaomi announced that it will also be unveiling the Xiaomi Watch S1 at the Xiaomi 12 series launch event on 28 December 2021. This is the company's latest smartwatch, and it's expected to be a premium one. As you can see, it has a rounded steel body, the sapphire glass you'd see on a regular watch, and what seems to be a steel strap.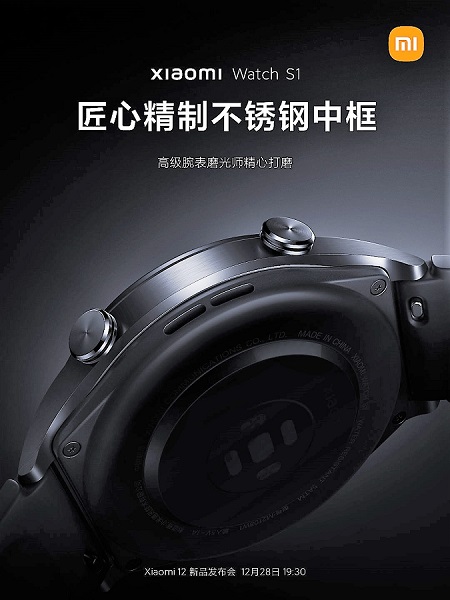 It has two side buttons and some sensors at the bottom
As for features, Xiaomi hasn't mentioned anything so far. However, you can still spot a few details. The Xiaomi Watch S1 has two buttons on the right and some sensors at the bottom. We can't confirm what these sensors are, but expect Xiaomi to include sensors for heart-rate tracking, sleep monitoring, and more.
Xiaomi's last smartwatch was the Xiaomi Mi Watch Revolve Active. This new model could be its successor, so expect some of the features to be similar but better. You could also check out our review on the Xiaomi Mi Watch. For more details, stay tuned to TechNave for the launch report tomorrow.