Yoodo continues to provide free 1GB Internet data but not limited to 8AM - 6PM like other telcos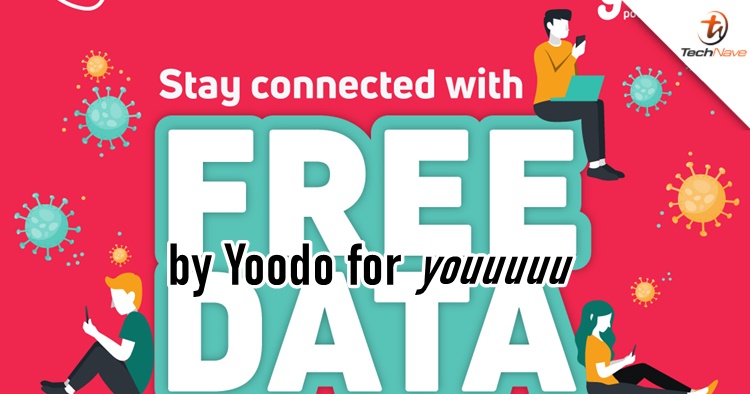 While MCMC have officially stated that the free 1GB Internet data provided by Celcom, Digi, Maxis and U Mobile will only be available in between 8AM - 6PM, many users thought that time limit is a bit of a letdown. Moreover, this applies to both postpaid and prepaid customers but not to Yoodo. Thanks to one of our readers, it has come to our attention that Yoodo users can use their free 1GB Internet data any time and anywhere.
In line with the recent PRIHATIN package announced by the Malaysian Communications and Multimedia Commission (MCMC), Yoodo will also offer all their customers with a free 1GB Internet data starting today (30 March) until 14 April 2020. What's more, the company isn't restricted to the limited 8AM - 6PM and all you have to do is have an active Yoodo line to enjoy it. It's super easy, barely an inconvenience.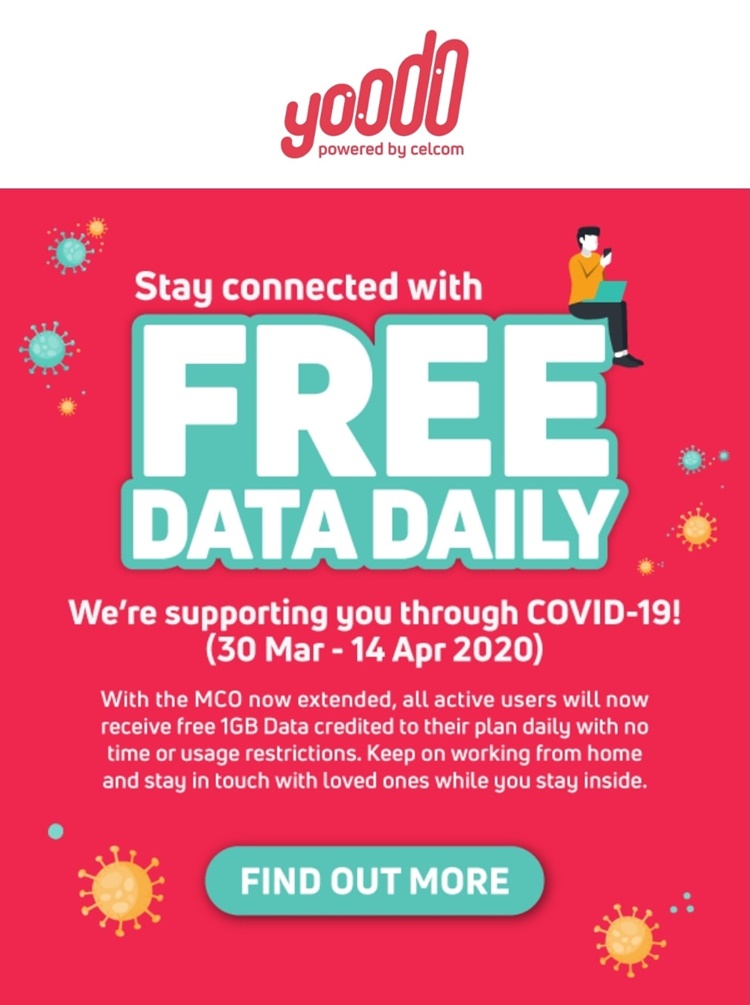 A shoutout to Naris Pillai for mentioning this!
Since the brands are also practising a contactless delivery, Yoodo have also announced a discount on their express SIM card delivery which is already in effect until 30 April 2020. Initially, the delivery costs RM15 but it has been reduced to RM5 now and customers can expect to receive it within 2 hours. To add on, there are also new data add-ons for TikTok, Viu and Call of Duty Mobile until 14 April 2020.
If you would like to know more what else is Yoodo offering, you can check them out at their official website right here. Thanks Yoodo and stay tuned for more trending tech news at TechNave.com.