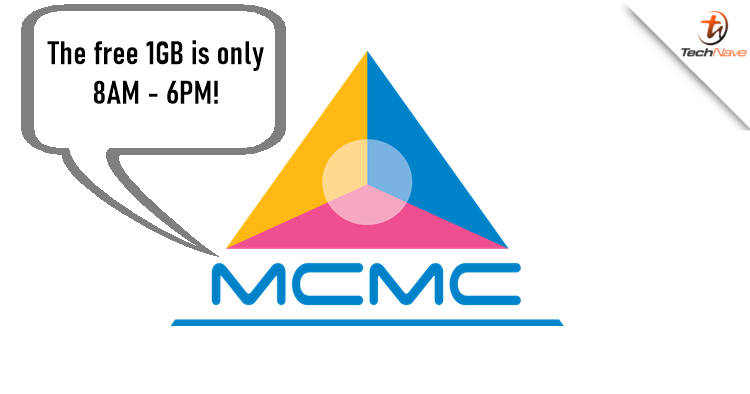 Just last Wednesday, our Prime Minister Muhyiddin officially extended the Movement Control Order (MCO) for everyone's benefit in hopes to minimize the COVID-19 spread. During his second live telecast last Friday, he also mentioned that Malaysians will be receiving their 1GB free Internet data starting from 1 April, but didn't say how. Thankfully, the Malaysian Communications and Multimedia Commission (MCMC) released an official statement about this a few hours ago so here's the full breakdown.
In line with the People-Centric Economic Stimulus Package (PRIHATIN), this package is committed to ensure nobody is left behind particularly the B40 and M40 income groups. As previously reported, all the postpaid and prepaid users of Celcom, Digi, Maxis and U Mobile will receive their free 1GB Internet data but only in between 8AM - 6PM until the MCO is over (except Yoodo). In addition, all the telco companies' offer to help the rakyat will be extended as well, including Telekom Malaysia Berhad's 999GB LTE hotspot pass for unifi Mobile postpaid customers, TIME's RM240 bill rebate and free domestic voice calls on their home broadband plans, and YES 4G's free access to online learning resources through FrogAsia and 40GB free data.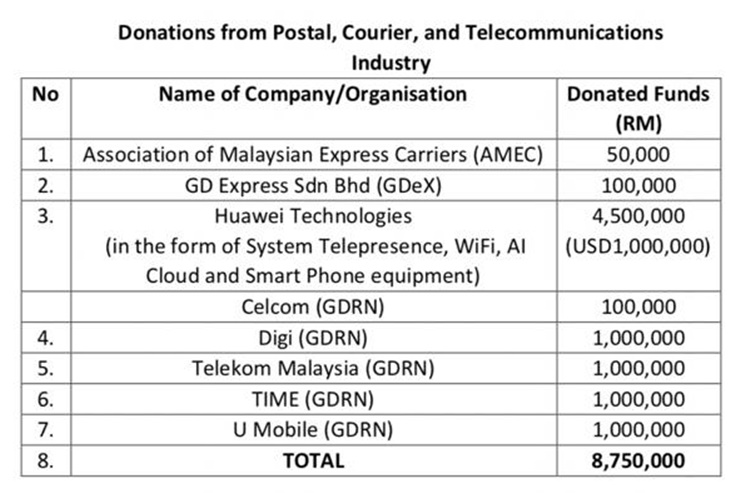 The GLC Disaster Relief Network (GDRN)
As for strengthening the network signal quality and increased coverage across the nation, the telcos are to invest RM400 million until the second quarter of the year. Meanwhile, the National Fiberisation and Connectivity Plan (NFCP) will continue their quest to improve the digital connectivity especially in rural areas. A total of RM3 billion has been allocated by the government for this.
Moreover, the postal and delivery services, as well as private broadcasters will continue to play their role. For example:
Courier delivery services that do not exceed 1KG at the cost of RM5, excluding tax on delivery services in Peninsular Malaysia, Sabah and Sarawak;
The stated rates are only offered to users who are registered with digital portals of each postal and courier service provider. Online registration and cashless transactions are encouraged;
The delivery service rate is valid for six (6) months, from 15 April 2020 until 15 October 2020;
Astro to continue offering 14 movie channels, 11 news channels, sport package subscribers for free
22 channels on Astro-On-The-Go app including KIX, Nat GEO WILD, Celestial Movies, and Cartoon Network channels for NJIO subscribers are free
Astro business customers are allowed to suspend their services with no charges
unifi TV offering free access to all channels
unifi to continue offering a 20% discount for every Video-on-Demand film purchased
So that's the whole big picture of the PRIHATIN package from MCMC's side. The government and MCMC hope that these actions will be able to ease the burden of the rakyat during this MCO period. So hang on, keep calm, play your video games, watch the movies that you missed, wash your hands, and stay tuned for more tech news at TechNave.com.