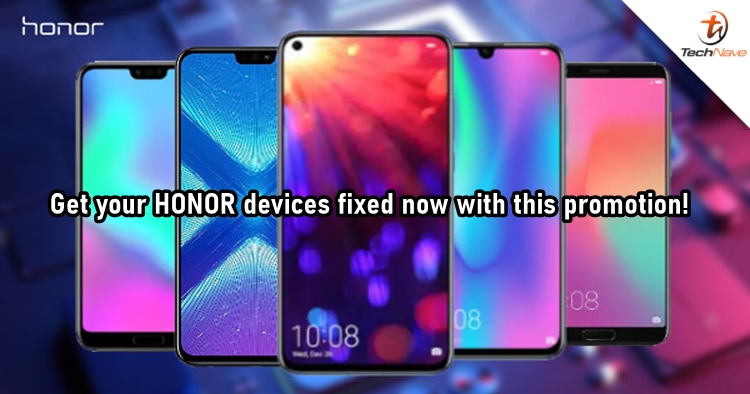 Cover image source: Gizbot
Yesterday, it was announced that special rates will be given to HUAWEI smartphone users to get their old devices fixed from 12 August to 1 October 2020. Being a sub-brand of HUAWEI, HONOR will also be having a special repair promotion for their users. Now, let's find out who is eligible for it!
Users who own HONOR 7X, HONOR 7A, HONOR 8, HONOR 8 Pro, HONOR 9 Lite, or HONOR 10 can enjoy a special deal by getting those mentioned devices fixed. It works the same as the HUAWEI One Price Repair promotion by offering as low as RM69 to bring your old devices back to life. Users can replace the LCD screen, back cover, or even the mainboard with the promotion.

Besides that, for users who get their LCD screen or mainboard replaced, you can just top up an extra RM9 for the back cover. It is also worth mentioning that the replaced parts will come with a 90-day warranty, starting from the date of collection of the repaired device. To find out more about the promotion, kindly visit this link!
Let us know what you think about the HONOR promotion on our Facebook page. Stay tuned to TechNave.com for more exciting local tech promotions.