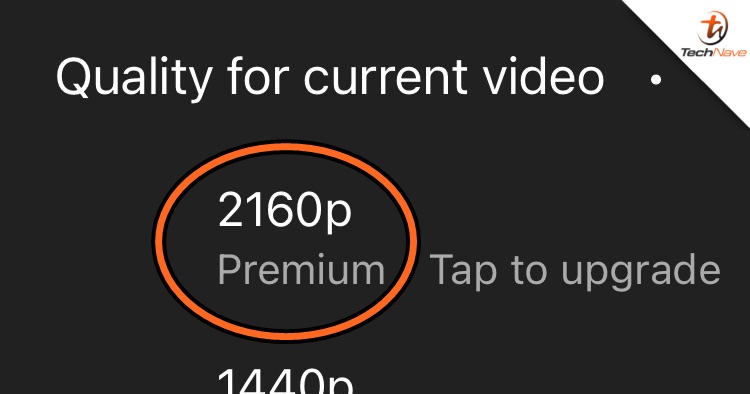 As many YouTube users continue to dodge YouTube Premium, Google seems to give them more reasons to do so. This is not confirmed yet, but some users have been experiencing a new test pilot that restricts 4K video resolution for YouTube Premium users only.
The user who spotted it posted the screenshot on Reddit. As you can see in the image below, it shows the 2160p (4K) option with the word Premium below. Furthermore, it even has the caption "Tap to upgrade". It didn't take long for other users who also got the same option on their phones to report on the thread.
Like other media, we also tried login off to see if the option appears but there was nothing. Google has not made any announcement on this too and very likely, this 4K Premium requirement is just a public test reaction. Obviously, this may be a setback to many users because tablets, laptops and TVs are also often used to watch YouTube videos. It would suck to watch a 1080p video on a 4K monitor or TV.
Just a few weeks ago, YouTube was also testing 5 unskippable ads to YouTuber users who have not subscribed to YouTube Premium yet. That test made a lot of users unhappy and it's easy to see why. Anyway, what do you think of locking 4K for YouTube Premium users? Let us know in the comments below and stay tuned for more trending tech news at TechNave.com.