Your BPN payment will be forfeited if not used during the MCO 2nd Phase is fake news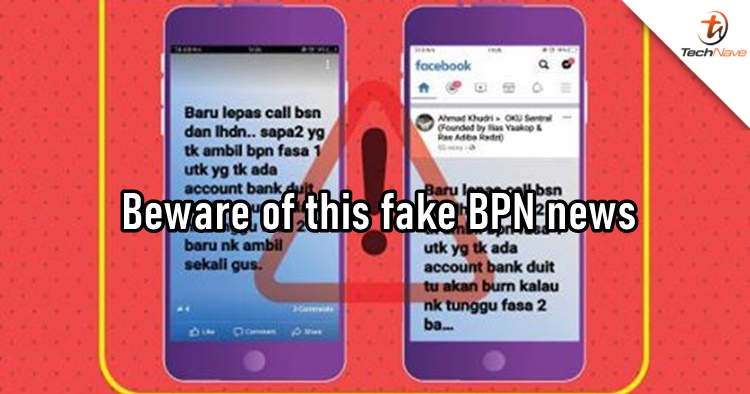 As we continue to write news pieces and information on how to prevent yourself from scamming, the Lembaga Hasil Dalam Negeri (LHDN) have posted a warning to the citizens on a piece of fake news. According to their Facebook page, they advised the public not to be fooled by a forwarded message about the Bantuan Prihatin Nasional (BPN) package being forfeited if not used during the second phase of the Movement Control Order.
The fake news reads that - whoever doesn't have a bank account during the first BPN phase will have their payment be "consumed". This is false and no BPN payment will be consumed if anyone is waiting for phase 2.
While it's true that several BPN recipients of the B40 category do not have a bank account or those with "failed payment", they can still receive their BPN payments in cash at the Bank Simpanan Nasional (BSN) branch from 17 April to 31 December 2020. Also, for those who want to update their bank account information, kindly visit this website.
For a list of open branches or more information, recipients can visit the BSN website at www.mybsn.com.my. Stay home and be smart, stay tuned for more tech news at TechNave.com.