iOS 14.5 beta reveals possible Apple MagSafe power bank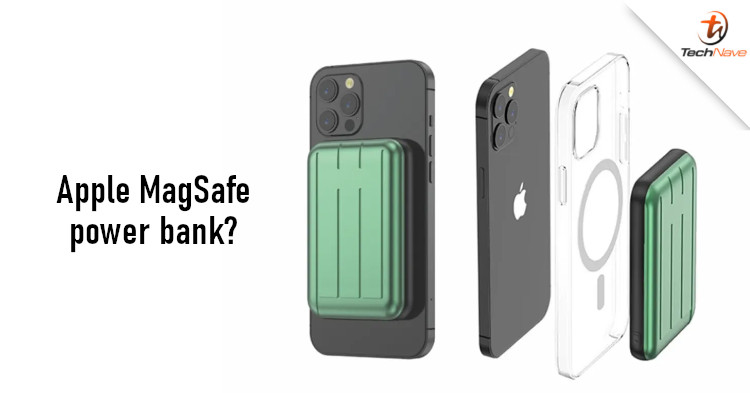 Currently, MagSafe power banks are all from third-parties
If there's a technology that Apple has been experimenting a lot with, it would have to be MagSafe. The company has been looking to add the tech into products like its MacBook Pro laptops, as well as related accessories for iPhones. Now, there's rumour of a power bank too.
In a Twitter post, Macrumors writer Steve Moser revealed that the latest beta for iOS 14.5 has a new Mobile Charge Mode. This feature would allow an iPhone 12 to be charged via a battery pack, which is believed to be a MagSafe-type power bank. Interestingly, the OS will be configured to maintain an iPhone's battery level at 90% for 'battery efficiency'.
New 'Mobile Charge Mode' in iOS 14.5 beta 2 for an as-yet-unannounced 'Battery Pack' and not a case presumedly because it uses MagSafe for charging iPhone 12 devices. Also interestingly it keeps your iPhone charged to 90% for 'battery efficiency'. https://t.co/CPZXkBXkEc pic.twitter.com/jHHrrz4Qir

— Steve Moser (@SteveMoser) February 16, 2021
Depending on its specs, this accessory could be very popular with iPhone users. After all, you don't have to use a case or a cable to connect it to your device. Just attach it to the back of your iPhone, then pop it off when you don't need it. Currently, similar products are all from third-party companies, so it would be good if Apple can make something better.
Apple is allegedly going to host an event next month to launch new products, which means we could find out if this rumour is true then. Until then, stay tuned to TechNave for more news like this and do share your thoughts in the comments section below.