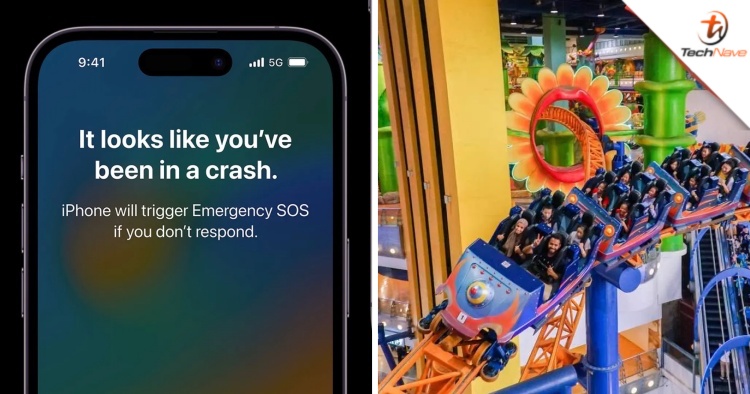 One of the new features found on the iPhone 14 series is crash detection, whereby the smartphone will automatically call emergency services should it detect you being in a car accident. However, it looks like Apple may need to iron out the feature a bit more as many users are reporting that their iPhone 14 series are triggering crash detection while on a roller coaster ride.
As reported by CNET, the crash detection feature has created a bit of a headache for emergency personnel at King Island amusement park near Cincinnati, United States. Since the launch of the iPhone 14 series, the emergency personnel there have received 6 iPhone crash detection calls from visitors of the park.
The same also happened at Six Flags Great America amusement park near Chicago, whereby emergency personnel working near the vicinity received crash detection calls from iPhone users riding the roller coaster there. Since the feature will automatically call emergency services if the user didn't respond to a query after a crash has been detected, many calls have been made to emergency services without the user realising it. Well, how are you supposed to check your iPhone while riding a roller coaster, right?
Well, let's hope that Apple can rectify the issue soon. What do you guys think? Share your thoughts with us in the comments below and stay tuned to TechNave for more trending tech news.