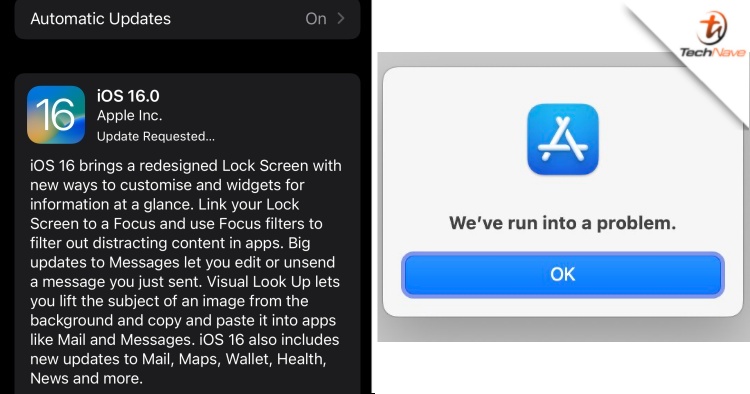 Apple today officially released iOS 16 for all supported iPhones and it seems that early adopters are already finding a bug with the new OS. Taking to social media, many iPhone users are claiming that they are experiencing App Store errors after installing iOS 16.
As reported by 9to5Mac, many users shared how they are unable to install app updates due to an App Store error. The iOS 16 update is said to have prompted users to agree to new service terms on the App Store, but most users found that tapping the Agree button will cause an error message to pop up.
Moreover, the bug is not only affecting those running iOS 16 but also devices running previous iOS versions. It may have something to do with Apple tweaking something with the App Store following the rollout of iOS 16 that is affecting a host of users.
Well, let's hope that Apple will fix this bug soon! Have you updated to iOS 16? and is this error affecting you too? Share your experiences with us in the comments below and stay tuned to TechNave for more trending tech news such as this.