realme Band review - Comfortable to wear and an excellent health secretary
If you recall, realme confirmed last month that it would be bringing its realme Watch to Malaysia. At the time, they also announced that other products like the realme Buds Air Neo and realme Band would also be launching here. We've already posted up a review of the realme Buds Air Neo previously and it proved to be a fairly affordable pair of wireless earphones for Android users.
But what about the other products? Well, that's what we're going to talk about today. We got to play around with the realme Band for a few weeks and have a solid feel for the device, so here's our review of this smartband below!
Design: Classy looks and comfortable to wear
Smart bands have always been products with fairly standard designs. Some people don't have much expectation when it comes to the design of smart bands, as they don't look all that fancy for the most part. How so? For some smart bands, the main component where the screen tends to be particularly prominent. This could make the overall look of the device seem lop-sided (for lack of a better word).
But the realme Band has enough to it that you may change your mind. The lop-sidedness isn't as apparent for the realme Band, which has the size of the strap matching well with the screen. Moreover, the screen has a slight curve at the ends, which makes it feel like a real band.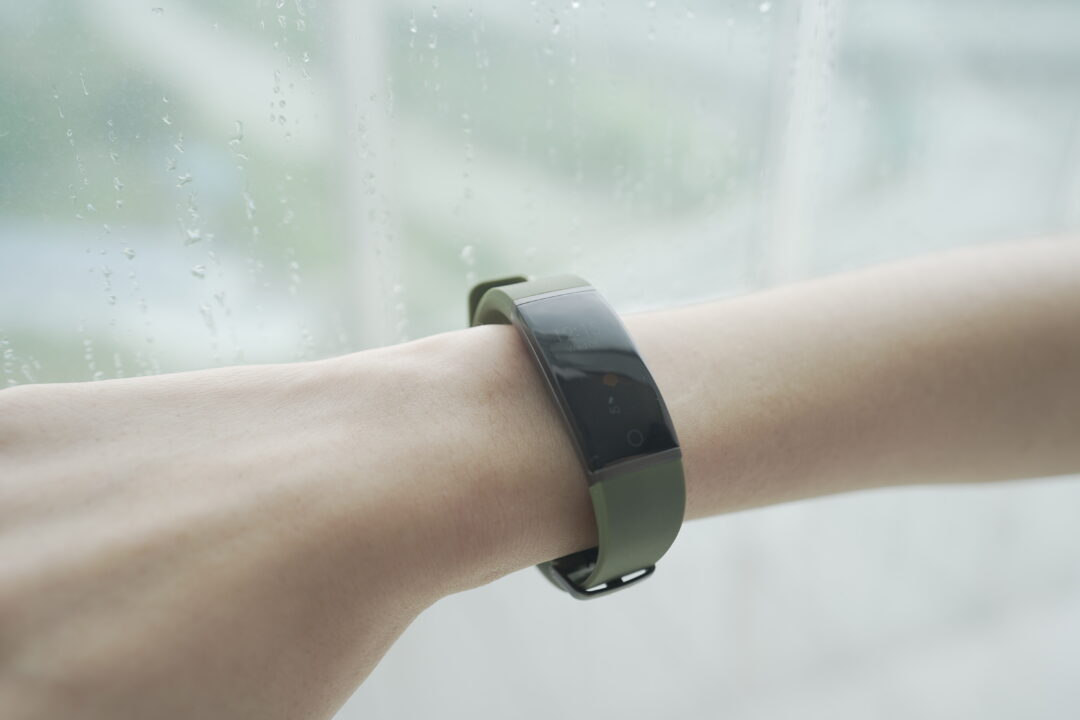 There is a touch button at the bottom of the screen
The realme Band is available in yellow, army green, and classic black colour. We got the green colour, which is a nice option that looks neutral but adds just a little bit of colour. When we put it on for the first time, the first thing we noticed is that it's very light. If you're not normally the type to wear watches or a band like this, the good news is that you'd hardly feel the realme Band on your wrist.
In terms of material, realme went with matte rubber here. What's great with this option is that it helps ensure that you are less likely to feel it getting sticky, even if you sweat. Overall, it was quite comfortable to wear.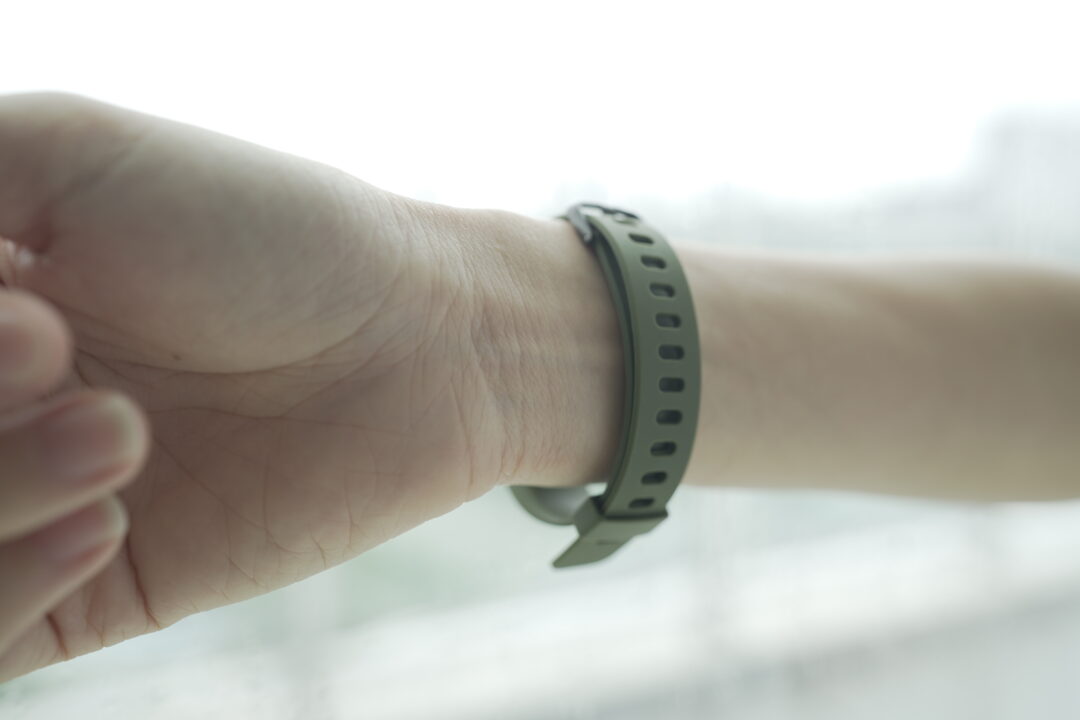 Made of matte rubber, so you won't feel too uncomfortable wearing the strap even when you sweat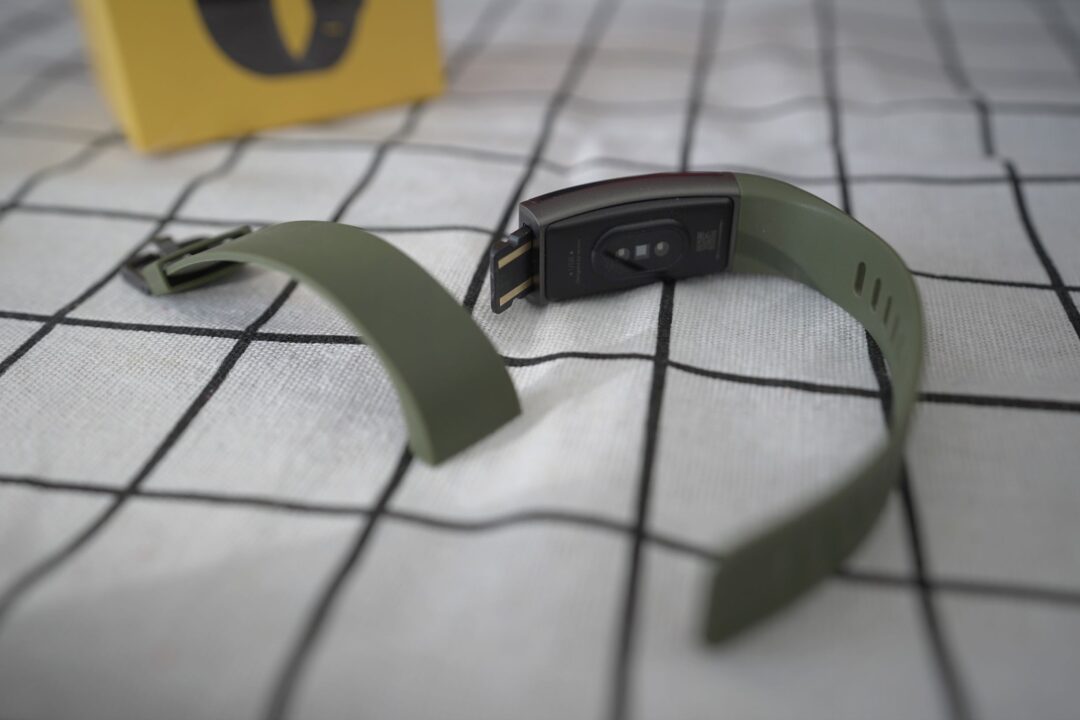 realme Band USB interface
The realme Band uses USB for charging. To charge it, you have to remove the bottom strap and plug the USB connector to a charger. Thanks to this design, you could directly plug the realme Band to your PC's USB port or a power bank to charge it. This can be useful when you're travelling, as you won't have to bring the charger along.
Moving on, the front of the realme Band is a 0.96-inch AMOLED display. It's smaller than most would like and doesn't display as much, but that's not a big deal. There's a single button at the bottom of the screen, which you can tap once to go to the next page. You can also do a long-press to activate the function on a page.
Performance: The caring secretary who takes care of your health
Like realme Buds Air Neo, those who don't use a realme smartphone will need to download the realme Link app before using realme Band. After downloading, you can connect the realme Band to your smartphone via Bluetooth.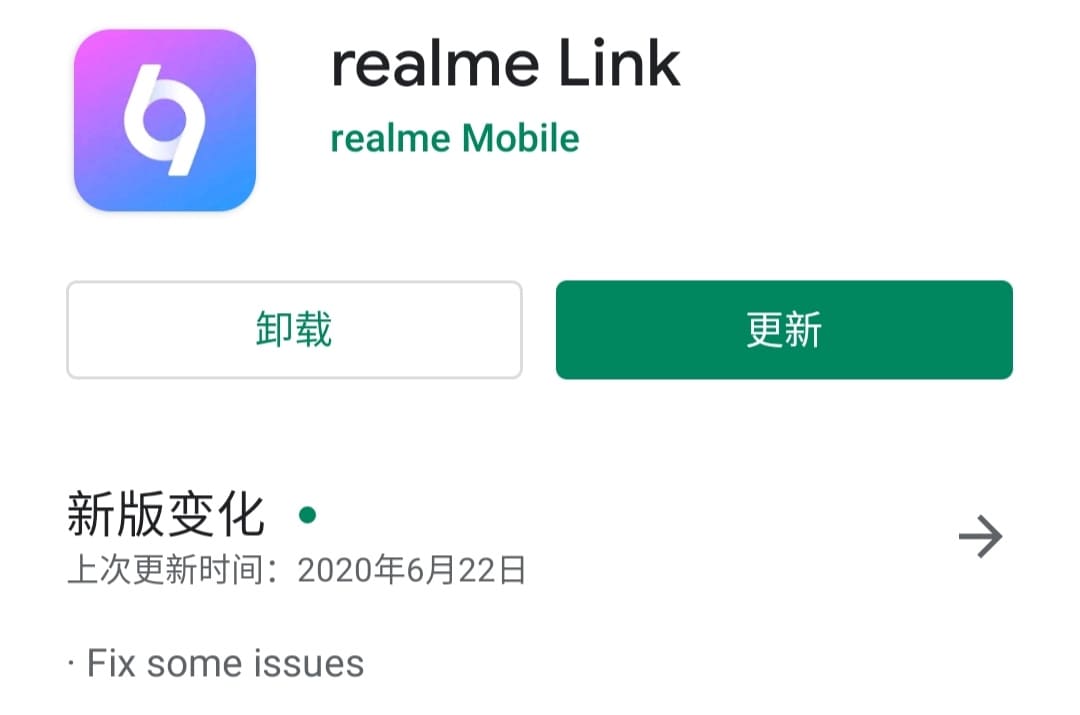 You'll need to download the app if you don't have a realme smartphone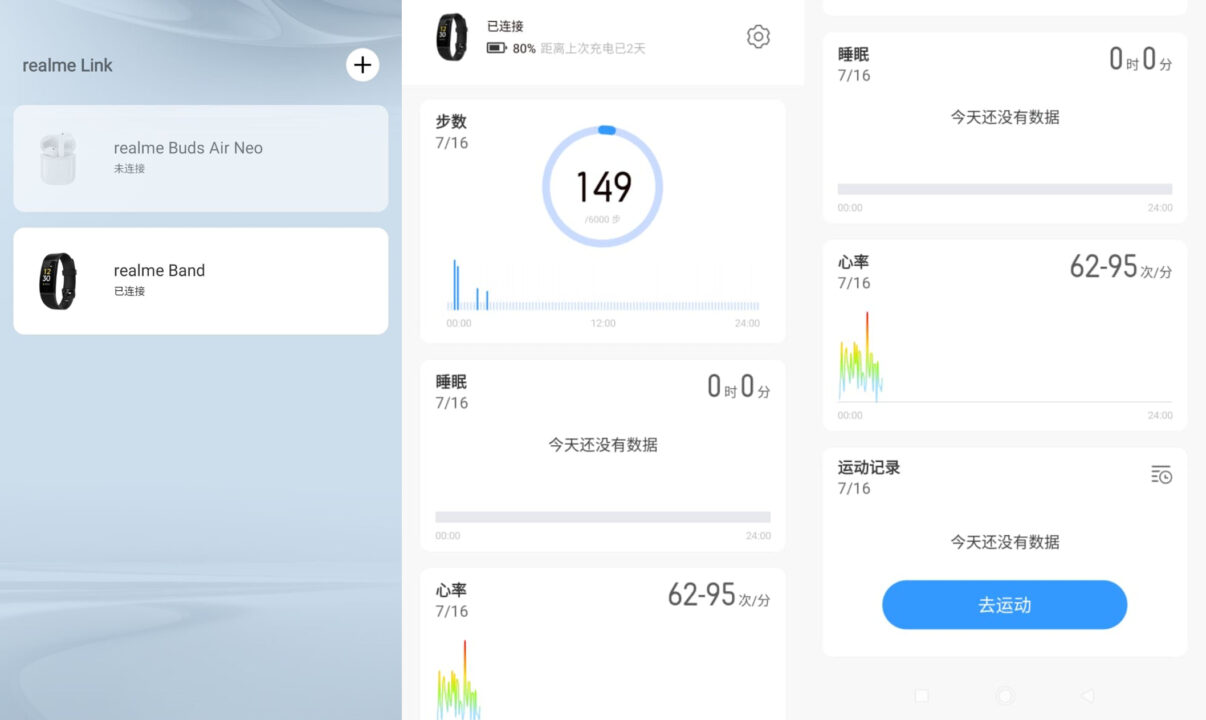 Can be used to view daily steps, heart rate and exercise records
Once you're connected, you can use the realme Link app to view the device's remaining battery, as well as your step count, sleep status, heart rate, and records of your exercises. Using the app, you also get to choose from 5 watch face designs, each with up to 9 pages of functions that you can pre-set to tab through. This includes functions like time, step count, heart rate meter, alarm clock, two custom functions (e.g. weather, stopwatch, music playback), and 3 sports modes of your choice.
Speaking of the sports mode, there are a total of 9 of them. The list includes Yoga, Run, Spinning, Cricket, Walk, Fitness, Hiking, Climbing, and Bike. There's no swimming mode, however, even though the realme Band has an IP68 rating.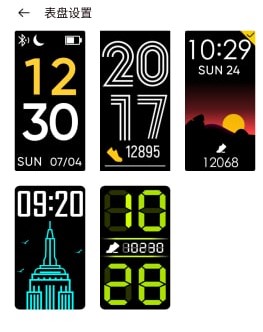 Some UI options for you to choose from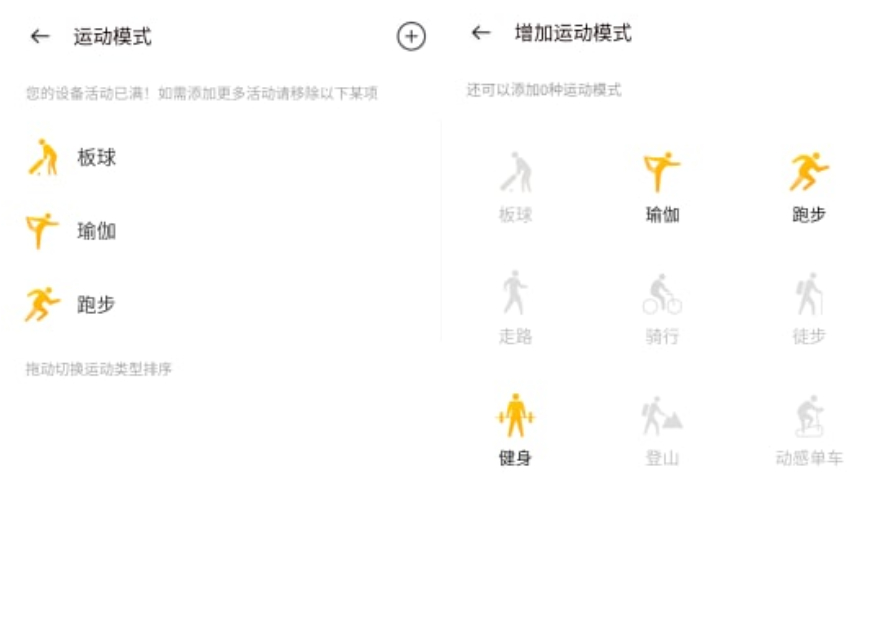 You can place up to 3 sports modes on the Band
The realme Band supports heart-rate sensing and updates it about every 5 minutes, allowing you to know whether it is too high or too low. Besides that, it can detect your heart rate and the number of times you turn in your sleep. Subsequently, this data can be analysed to determine your sleep quality.
In addition, the realme Band also supports timed reminders. You can set the device to remind you to get up from your sitting position or drink some water, which is useful if you're the type to become too focused that you forget these things. Another basic feature is the alarm function that you can set to alert you when it's time to wake up or go to bed. You'll also be able to set how long you want to sleep and the device will avoid sending alerts while you rest.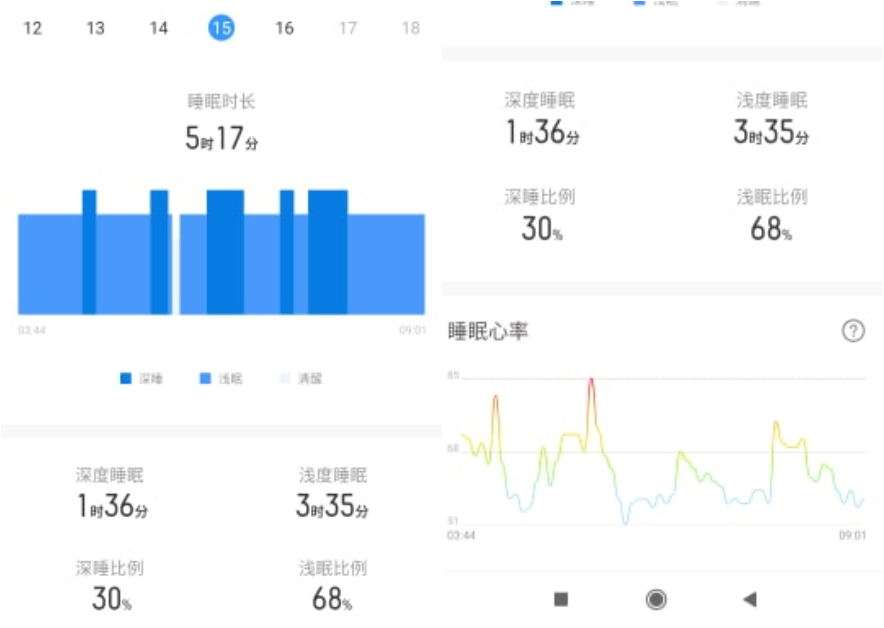 The realme Band can determine if you're sleeping well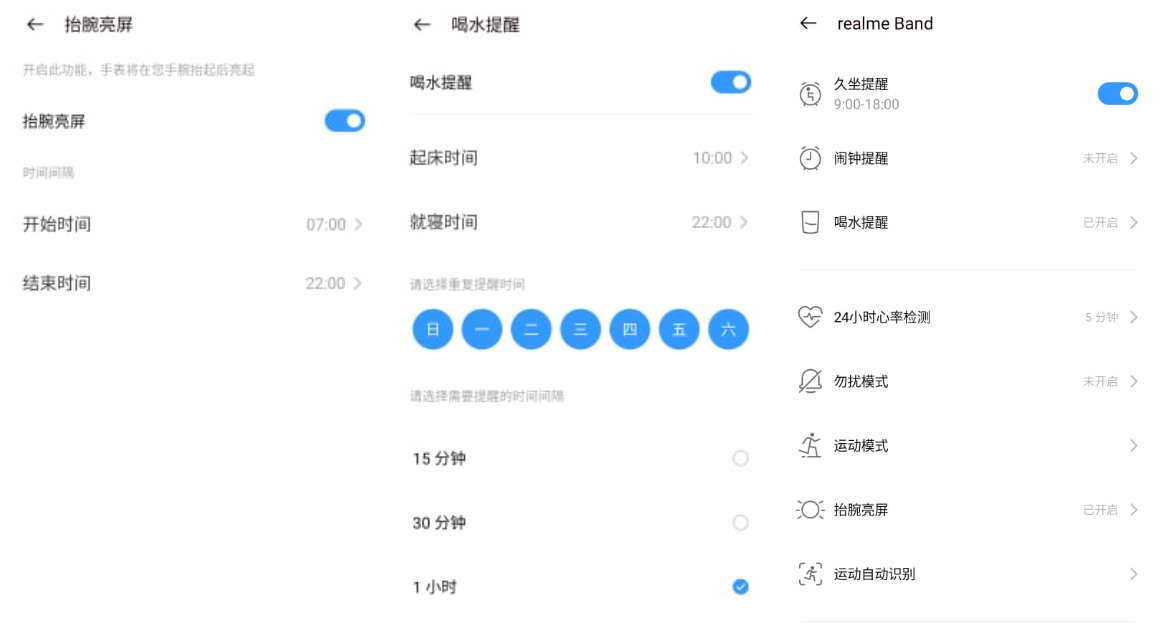 The alerts you set through the app
The realme Band is equipped with a three-axis acceleration sensor. Based on our tests, the sensor is quite accurate. When counting steps, hand movements such as shaking hands are rarely detected by mistake. In terms of battery life, the realme Band has a battery capacity of only 90mAh. With heart rate detection turned on 24/7, the device will last about 6-7 days. That's less battery life compared to most current smartwatches or even other smart bands on the market.
Overall, the realme Band performs well and has a good design. It also has an IP68 waterproof and dustproof rating, which is nice to have for a smart band priced at RM129. If there's one thing we think should be improved, it would be the battery life of the device.
Tech Specs & Features
Size: 19.6 x 11.9 x 240 mm (Weight x Height x Length)
Weight: 20g
Display: 2.4cm (0.96-inch), 80x160 resolution
Battery: 90mAh
Connectivity: Bluetooth 4.2
Water/dust resistance: IP68, water-resistant up to 1.5-metres
Sensors: 3-axis accelerometer, Heart rate sensor, Rotor Vibration motor
Modes: Cricket, yoga, running, walking, hiking, climbing, cycling, spinning, fitness
Others: Automated heart rate measurement, 24-hour real-time heart rate, resting heart rate, exercise heart rate, sleep detection, steps throughout the day, calories, distance, water reminder, sedentary reminder
Pros and cons
Pros: Good design, matte rubber strap, and support for heart-rate sensing
Cons: Small battery capacity and lack of water sports mode
Conclusion: Comfortable to wear and a decent set of features, but the battery life needs to be improved