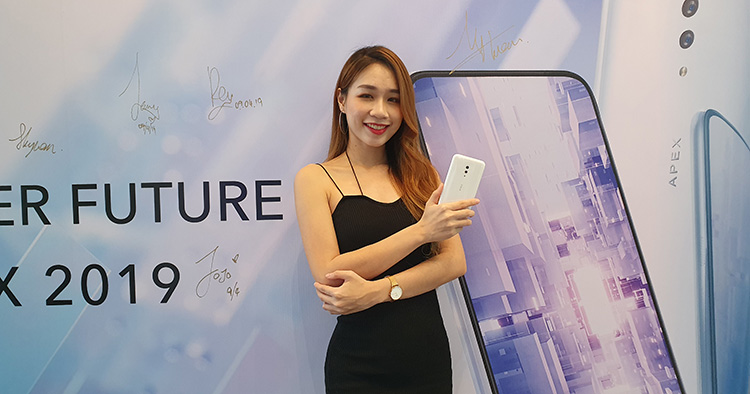 Imagine a phone with no buttons and no ports with a full infinity display and and a full screen fingerprint scanner. It brings a lot of questions to mind such as: How do I charge the phone? How do I turn on the phone? Well vivo has a concept phone with those characteristics and it is pretty impressive which is the vivo APEX 2019. The device finally makes an appearance here in Malaysia and we had a chance to check out the interesting smartphone for ourselves!
Unveiled in China last January, the vivo APEX 2019 replaces its buttons with a mix of capacitive touch and pressure sensing "buttons", a technology the company dubbed as TouchSense. Pressure sensors are placed in the general area where the buttons are, vibrating when pressure is applied onto the surface, feeling as though a button is pressed. Camera bumps? Doesn't exist on this device either!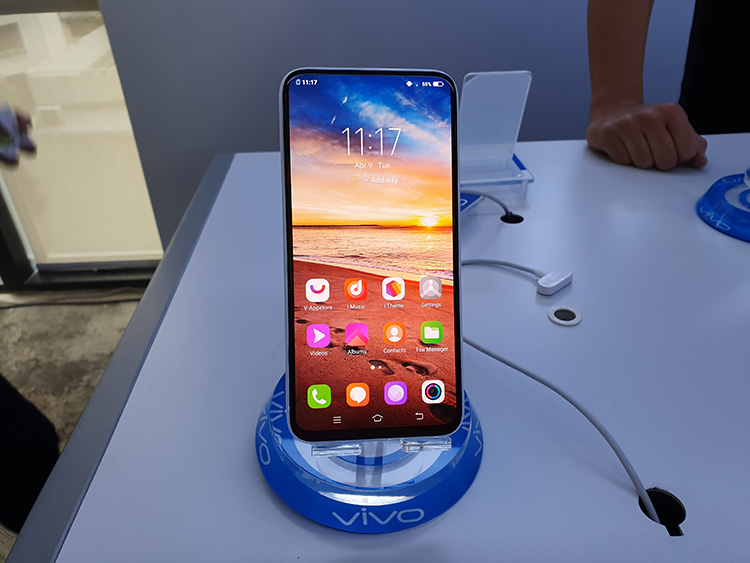 No charging port could be seen except for on the back where a 40W magnetic conductive charger can be found a.k.a MagPort. This port also allows for data transfer on the device. Speaker grills have also disappeared from this device - you can find them behind the display which is named Body SoundCasting. Interesting enough, it wasn't the screen which is vibrating as audio passes through the body. I felt and heard the vibrations pass and sound more on the back as opposed to the front.
The fingerprint scanner encompasses the entire screen, enabling users the freedom to press their finger on any area instead of specific spot to unlock their device which is pretty convenient and a lot less of a hassle. You're able to choose between three options to unlock your device: 1 finger unlock, 2 finger unlock or 3 finger unlock. Despite having 3 fingers registered, having one of those fingers press on the screen unlocks the phone as well. Camera bumps can't be found on this device either, making it a pleasure to rest your device on its back.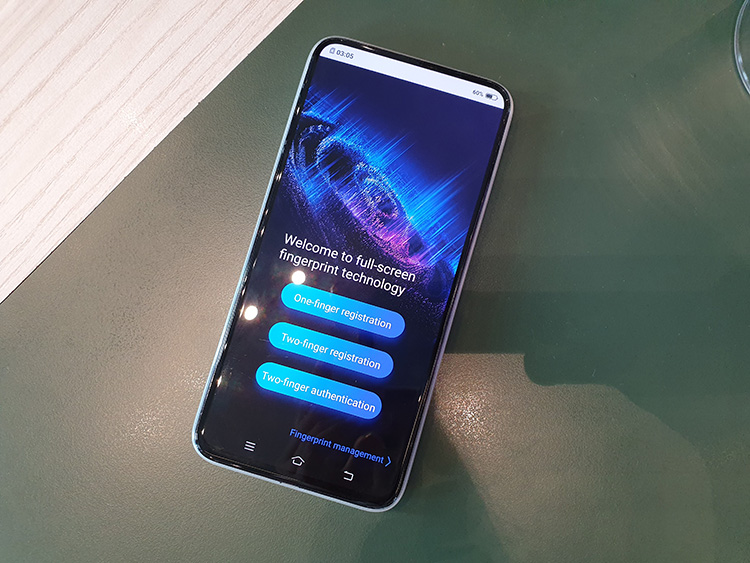 On top of all these interesting features, the vivo APEX 2019 features some pretty impressive tech specs as well. It is powered by the Snapdragon 855 chipset with 12GB RAM and 512GB of internal storage. This is also vivo's first 5G smartphone as well. This concept phone is pretty interesting as it shows us what kind of technology we can expect from this company in the future. What do you think about the phone? To keep with all of vivo's interesting and innovative devices, stay tuned to TechNave.com!
Hands on and first impressions!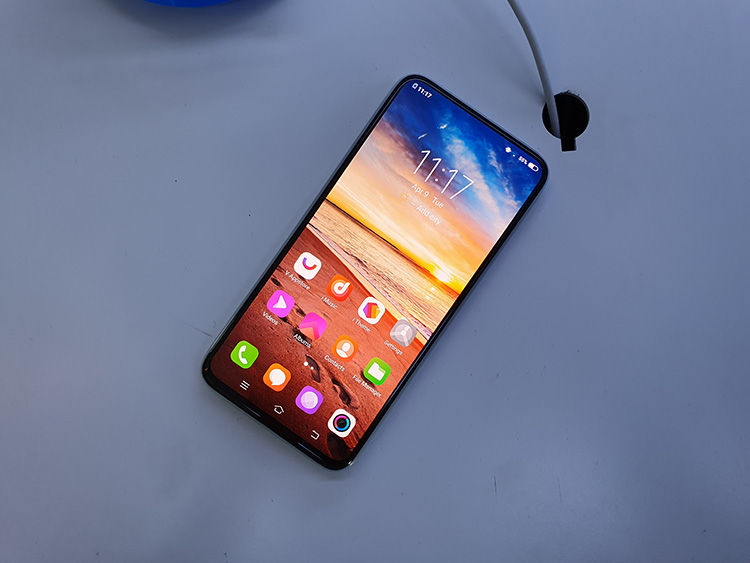 Mm, look at those thin bezels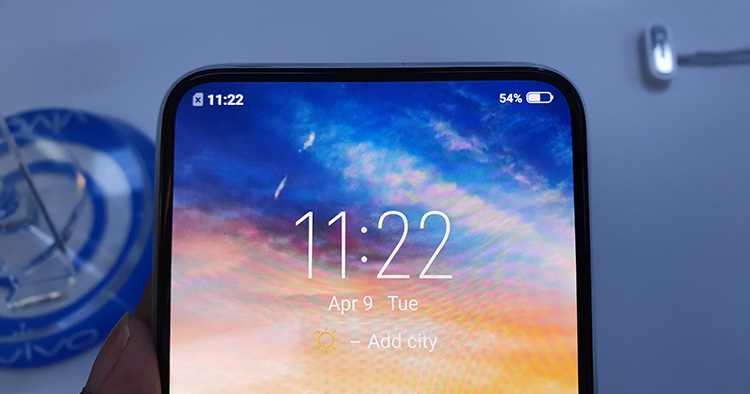 No forehead here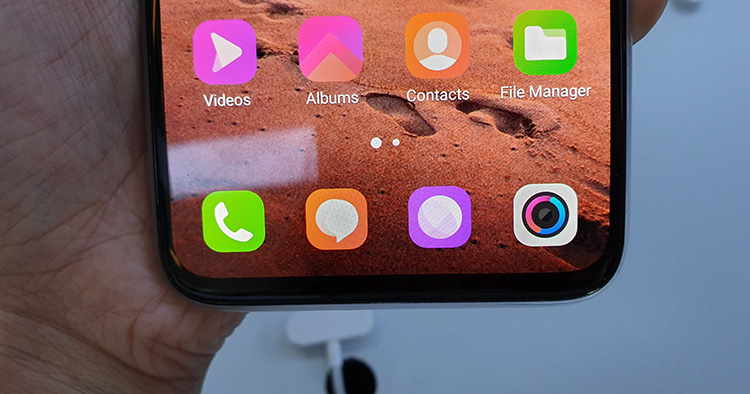 No chin either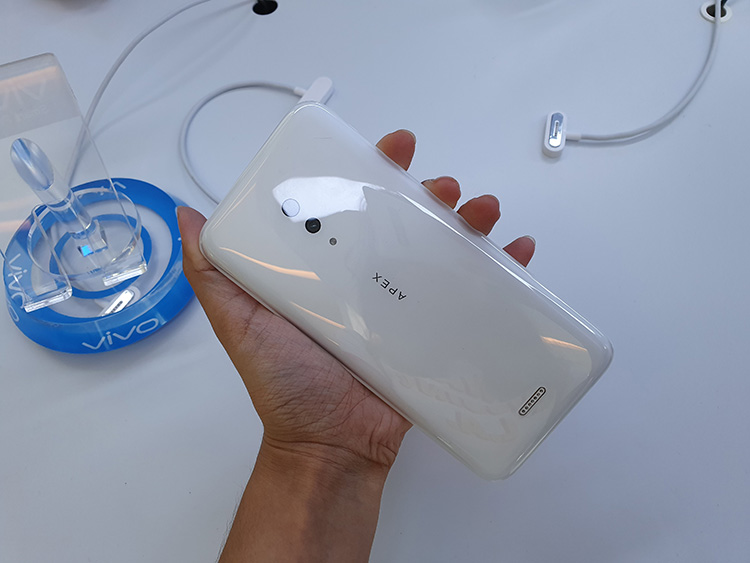 That sleek back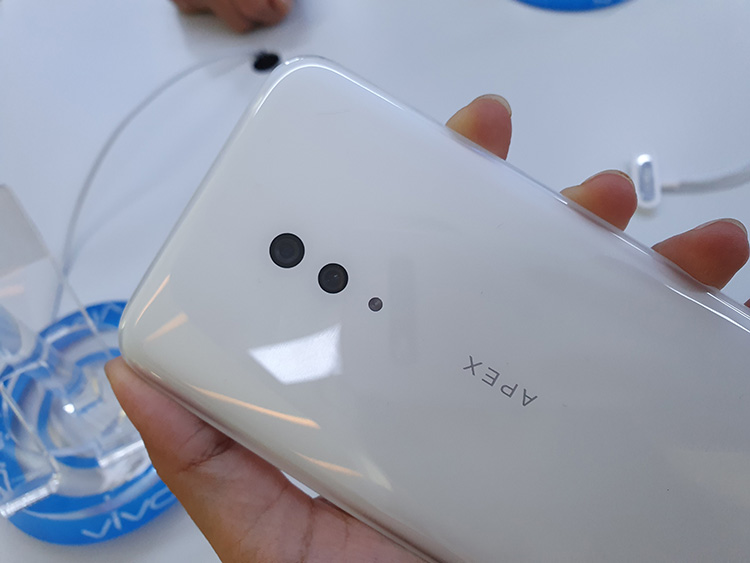 What's a camera bump??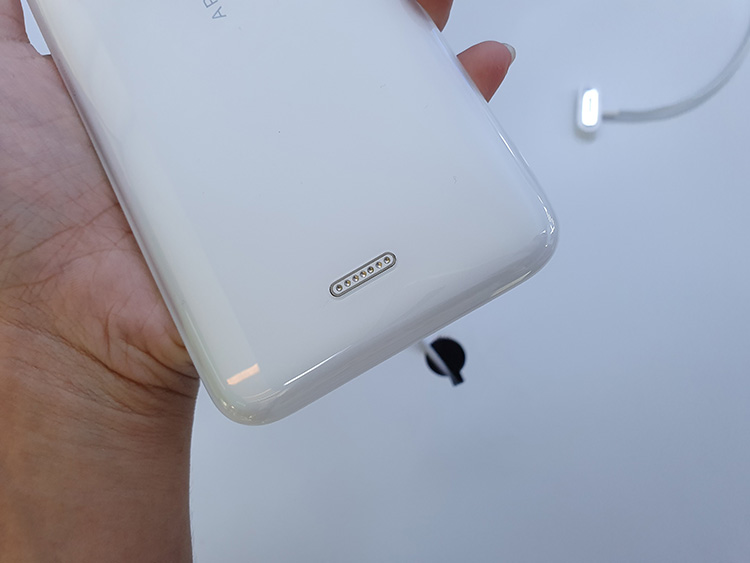 A closer look at MagPort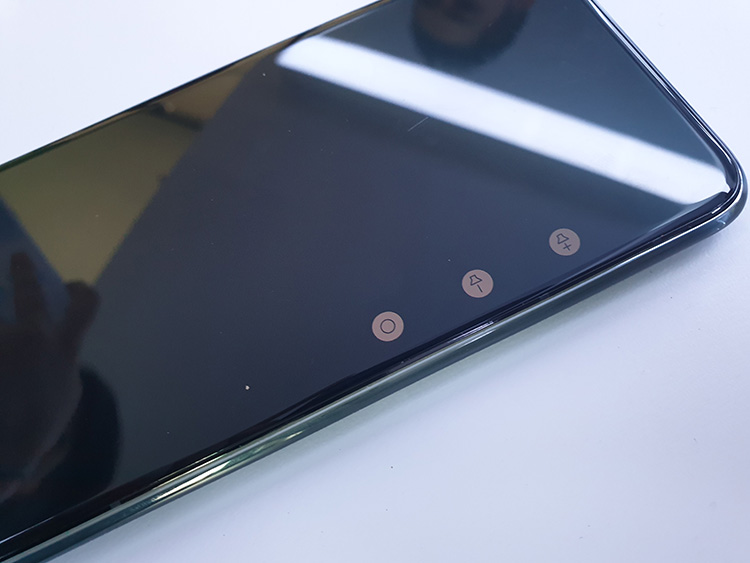 Button indicator shown on the screen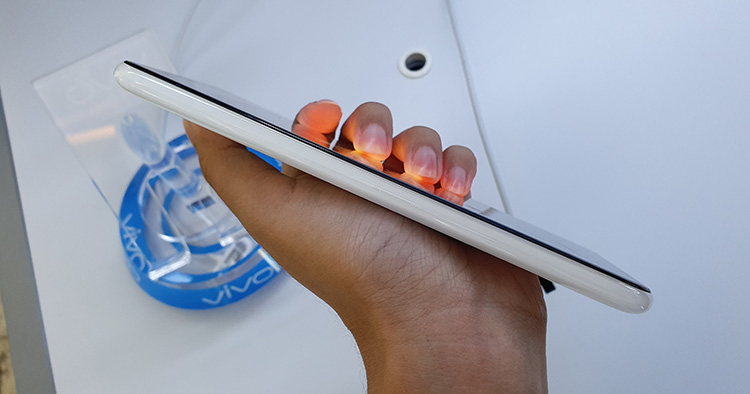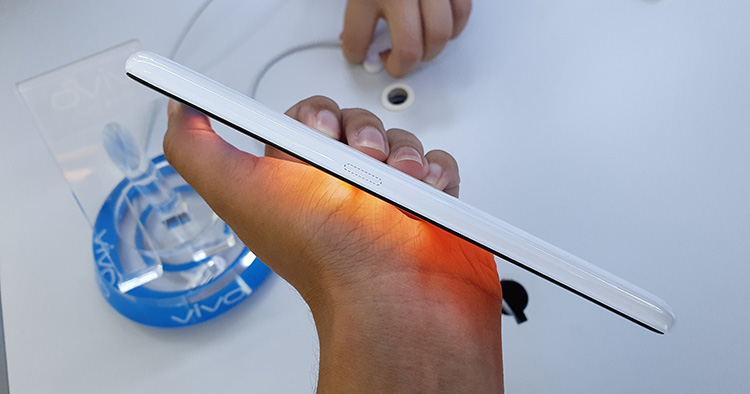 What buttons?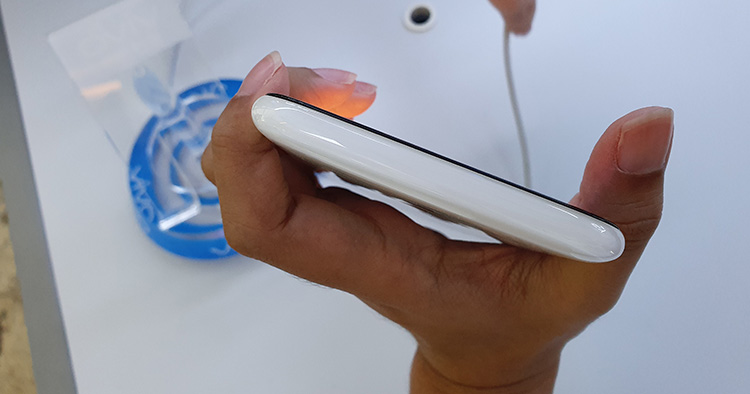 View from the top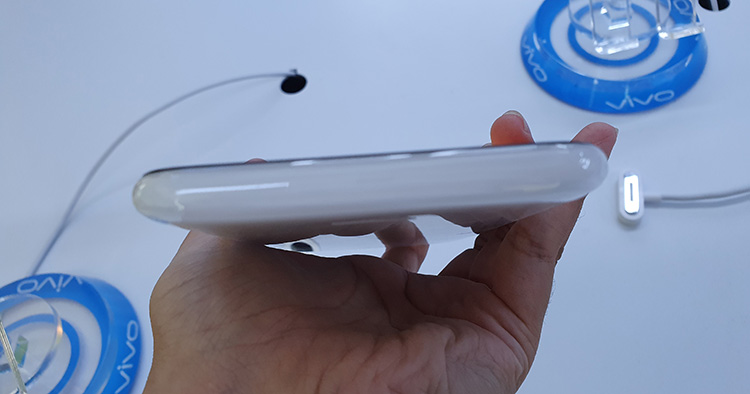 The bottom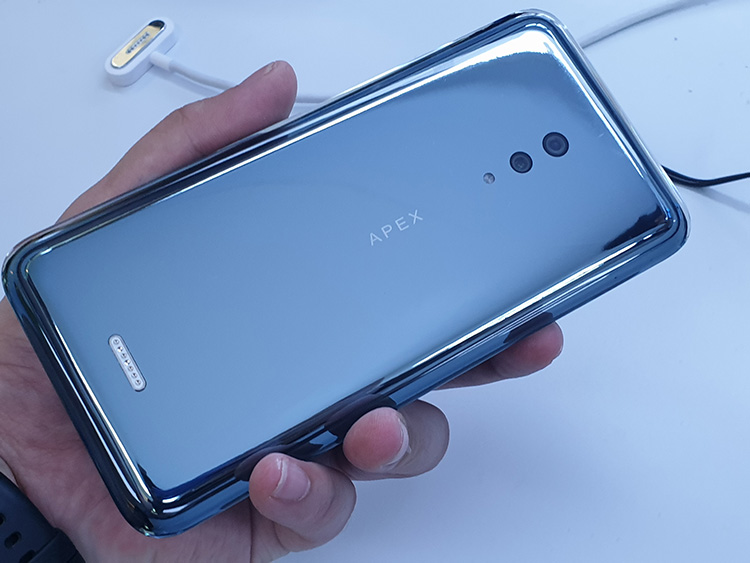 Another colour which I really like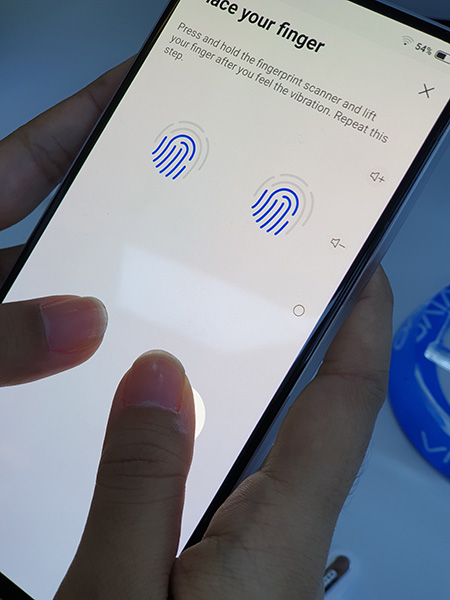 2 finger registration