vivo V11 review - The next selfie phone that could've been better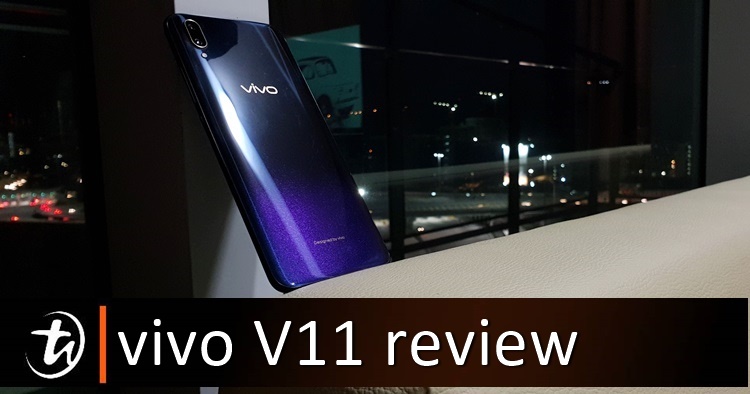 Well, that escalated quickly. It was only earlier this year that the vivo V9 was introduced then fast forward to a few months later, the vivo V11 just came out of nowhere as the new successor. Isn't it too soon? Maybe. But it's here now and we got the chance to review the new selfie modes and other features. Read on below to see what we think about this RM1699 selfie phone.
Design - Most impressive
Starting off with the design, I have to give credit to vivo for coming up with a Starry Night and Nebula model. It's eye-catching, attractive and shines its best under a strong light source showing the "stars" on the back. In addition, the phone is extremely lightweight and probably at first glance, it's hard to imagine that such a pretty-looking phone is actually using a plastic behind, (which makes me feel like I'm holding a cheap device, but maybe that's just me). It should be great for those who don't like heavy smartphones.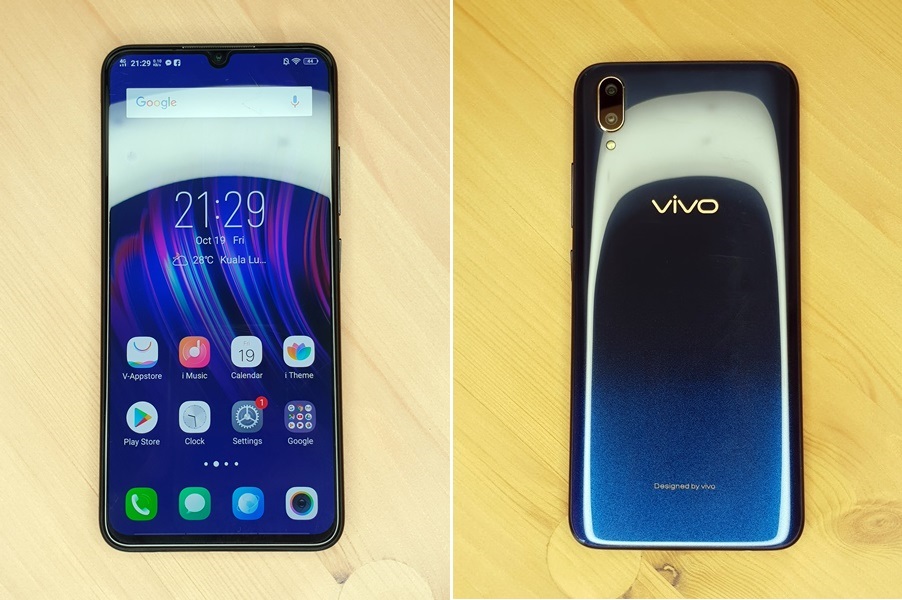 The waterdrop notch up front on the FullView display, the Starry Night design is enchanting too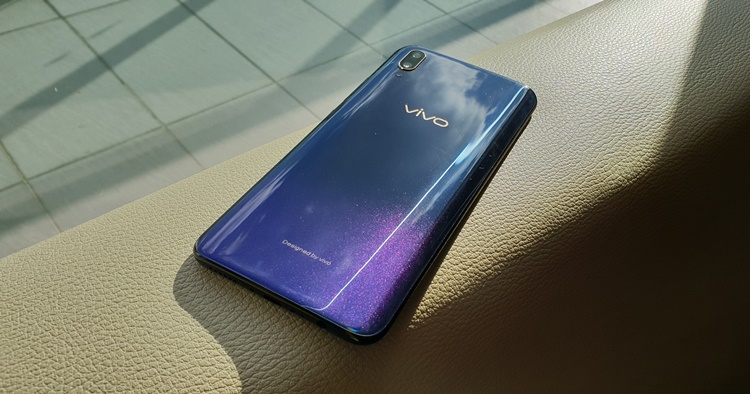 Depending on the angle, there's some purple shades appearing too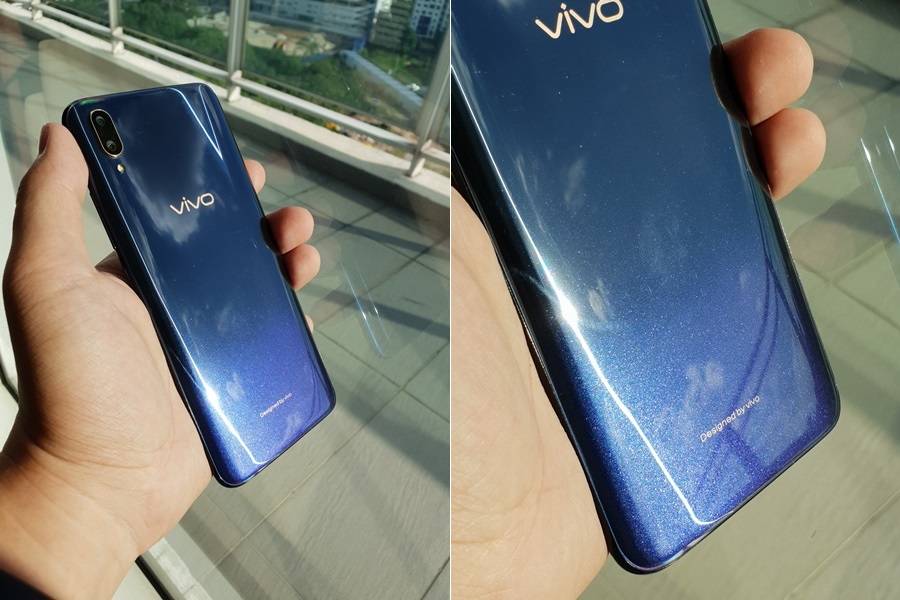 Here's one in blue from another angle, note that it still can get some fingerprints too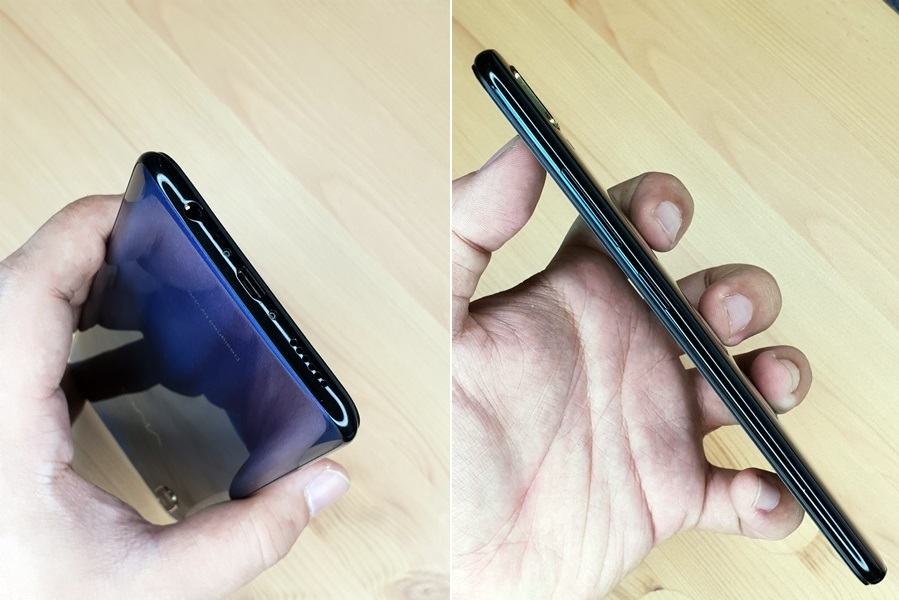 The bottom and sides are pretty standard here with the (L-R) 3.5mm headphone jack, microUSB 2.0 port, speaker grill, volume and power buttons, nothing out of the ordinary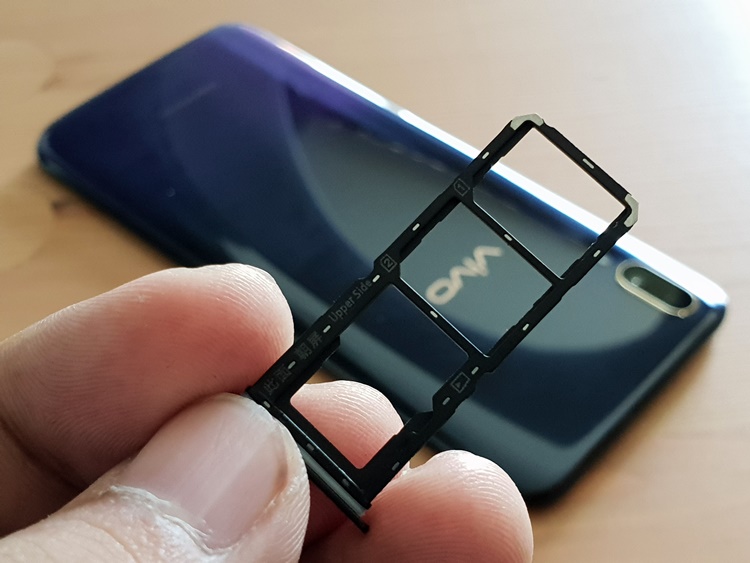 Triple SIM slots!
Other than that, there's nothing else much to say on the design. There will be a Fairy Pink model coming soon in November so do look out for that if you're a fan of pink super selfie phones.
Tech-specs and features - Many AI functions to offer
Here are the specifications for the vivo V11: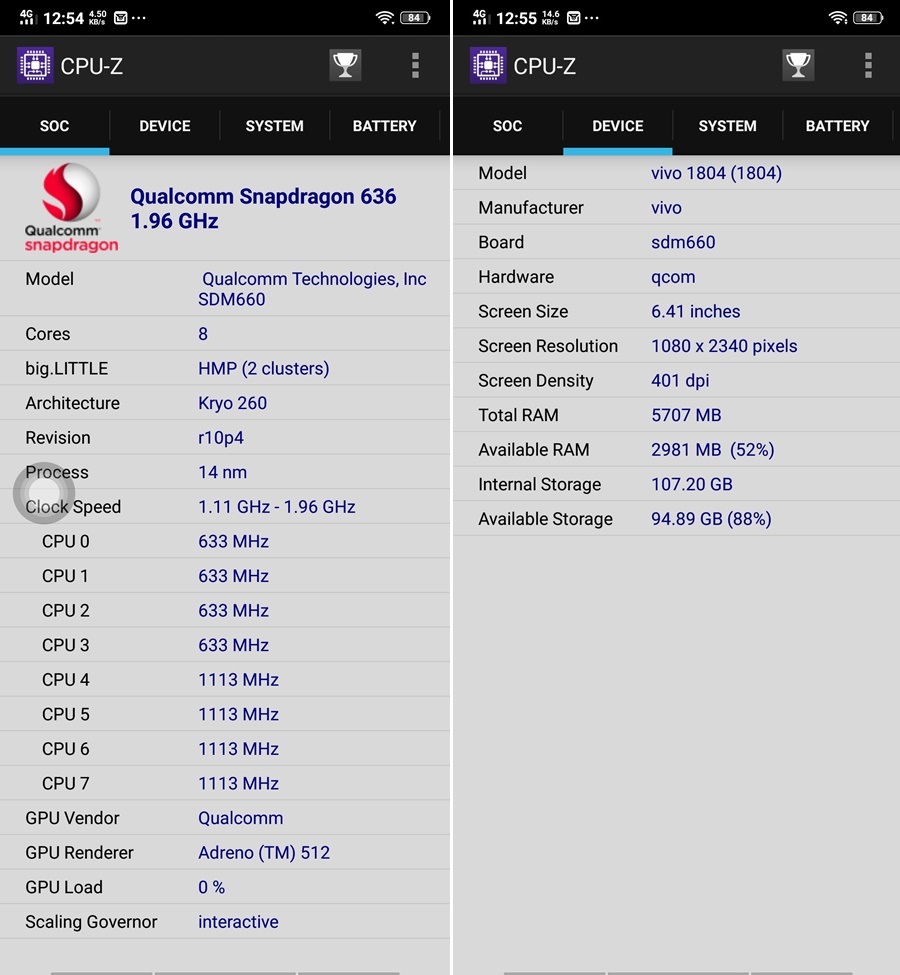 Qualcomm Snapdragon 660
6GB of RAM
128GB internal storage (expandable memory available up to 256GB)
6.41-inch Super AMOLED Halo Fullview Display (1080 x 2280 resolution, 19.5:9 aspect ratio)
12MP (f/1.8, Dual Pixel) + 5MP (f/2.4) dual rear camera, 25MP (f/2.0) front camera
Features In-Display Fingerprint Sensor, Face Unlock, Dual Engine Fast Charging, triple-card slot
Supports Wi-Fi 802.11 a/b/g/n/ac, Bluetooth 5.0, microUSB 2.0, OTG connectivity
FunTouch 4.5 OS based on Android 8.1 Oreo
3400mAh battery
On paper, the V11 is as mid-range as it gets but comparing to its predecessor, this is a nice upgrade especially in terms of the memory and the camera specs with its super selfie tools at your disposal. In fact, when I was exploring the device it turns out that the V11 has a berzillion tricks (#exaggerating k) up its sleeve. I'll only talk about some features here so if you want to read all of them, you can visit our "11 Hidden Tricks about the vivo V11" article here.
vivo has always prided themselves as the leader of #PerfectSelfie, so it was a bit hard to imagine how they might improve that from the already impressive V9 phone. Well, the answer is putting an AI Face Shaping mode within the camera UI which can actually adjust your facial features ON THE SPOT. It's sort of creepy when you're at it, but the end result is not too bad. Personally, I'm not a fan of this but selfie fans could really enjoy this. Geez, talk about virtual plastic surgery haha.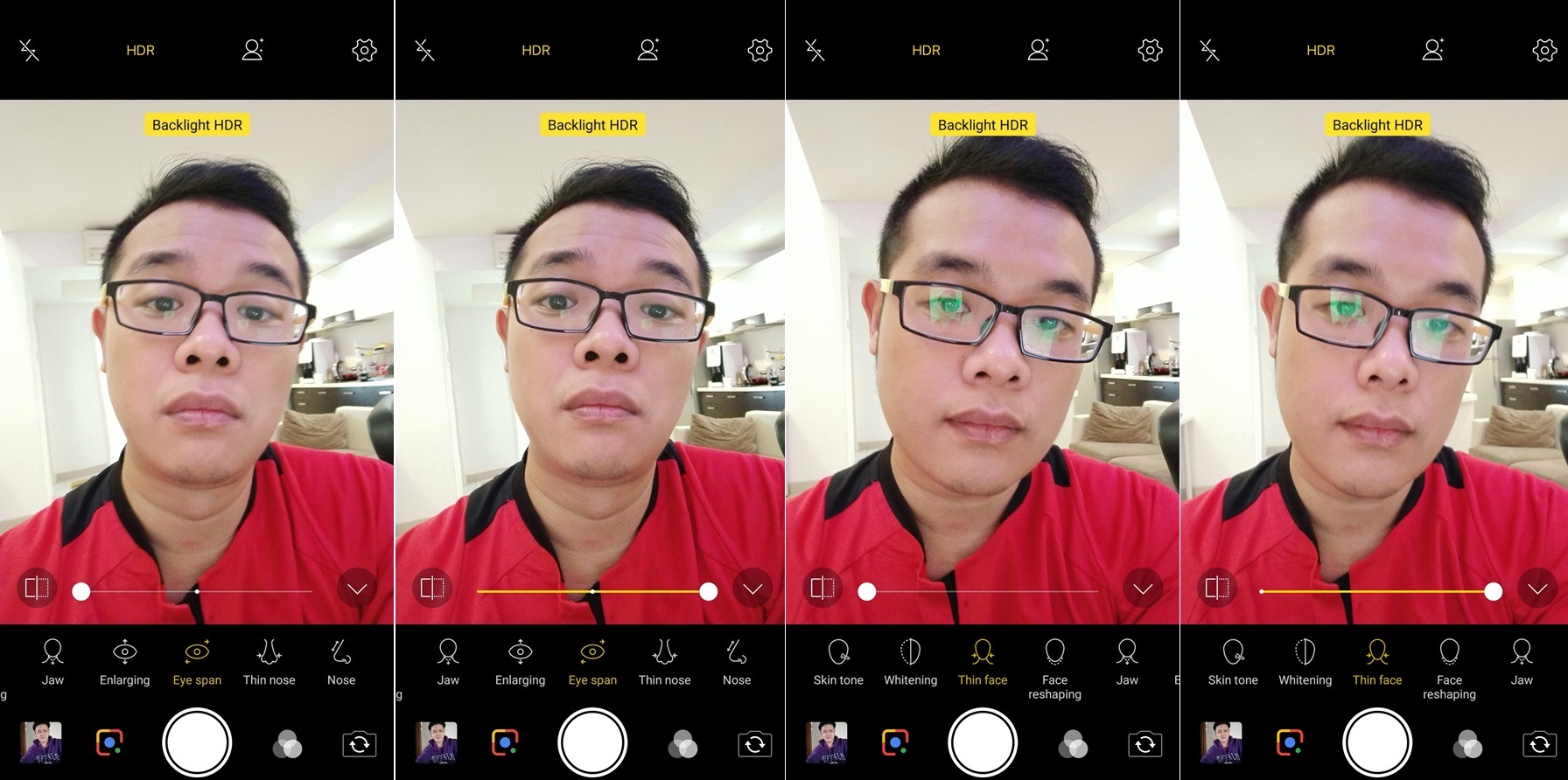 The AI Face Shaping mode, it was a trippy experience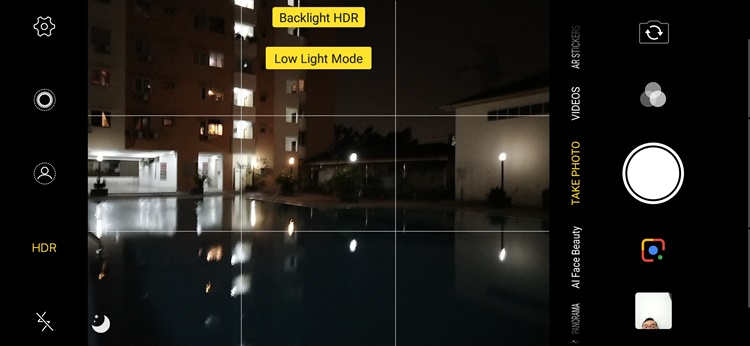 The AI Low Light Mode will come out automatically but not often
Another feature that vivo has been marketing is the AI Low Light Mode. From its promotional video, they demonstrated that it was possible to take wonderful evening shots with the subject in clear view. But of course, you shouldn't really believe everything and that's only half true. I'm saying that because from experience, the AI Low Light Mode only works perfectly well during a certain time window, especially after the sun sets and before nightfall. If you take a photo at night, it doesn't look as nice as it should. Furthermore, you can't manually turn on the feature and I personally think vivo shouldn't have made it automatic because it doesn't come out all the time.
Finally, vivo has also been promoting its Dual-Engine Fast Charging technology too. For a device that's using a microUSB port, I must say that this is quite an impressive feat because it's able to charge up to 70% in an hour, so nothing to complain there. We will talk more about the battery performance later below.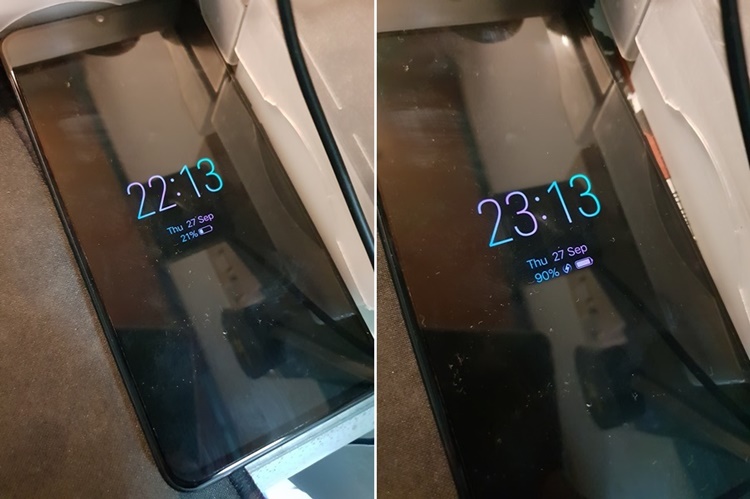 Here's proof of how fast it charges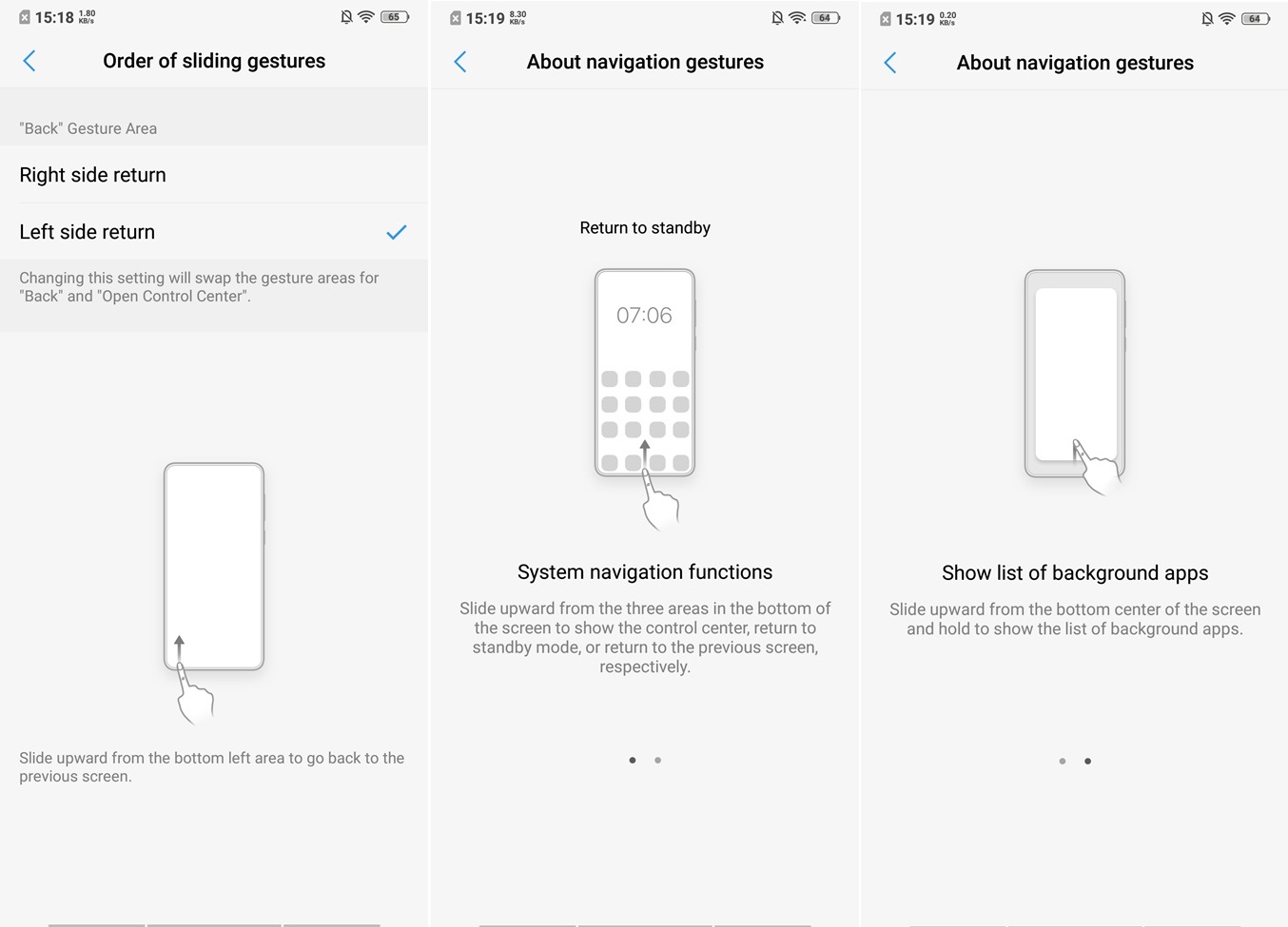 vivo has also pre-installed a new way of gesture navigation, takes awhile to get used to it but I think it's better than the traditional navigation buttons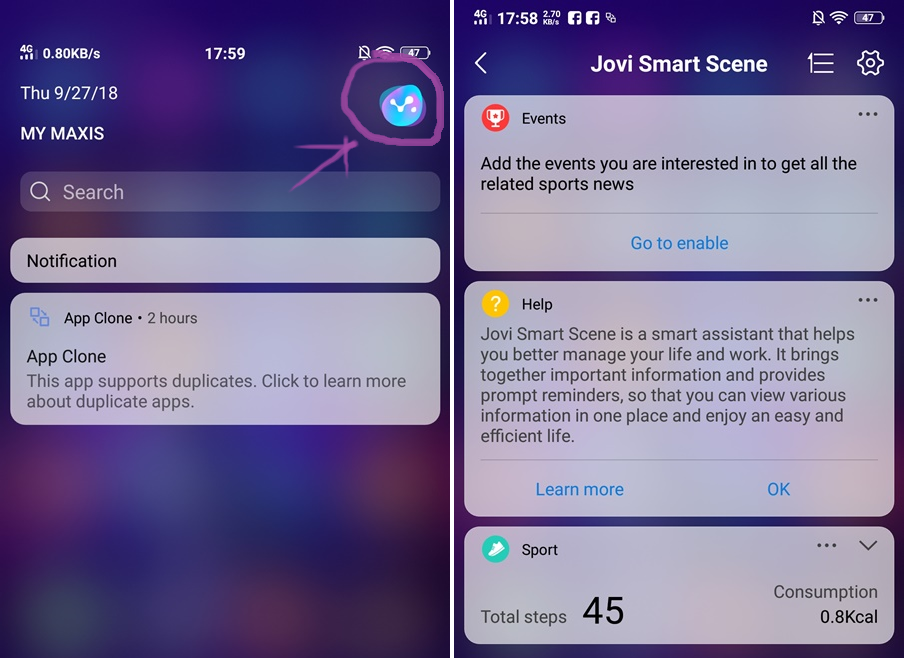 Jovi smart scene helps to monitor some data such as upcoming events, steps taken, weather forecast and even have your favourite teams displaying the results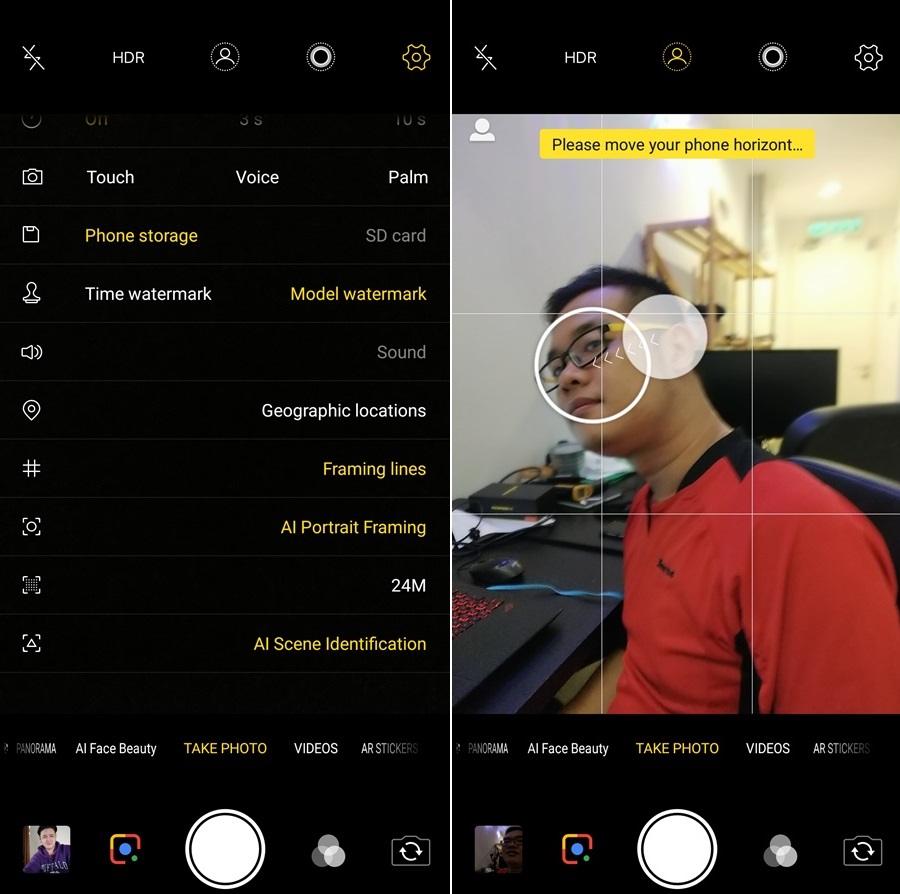 Camera user interface outlook with the AI Portrait Framing demo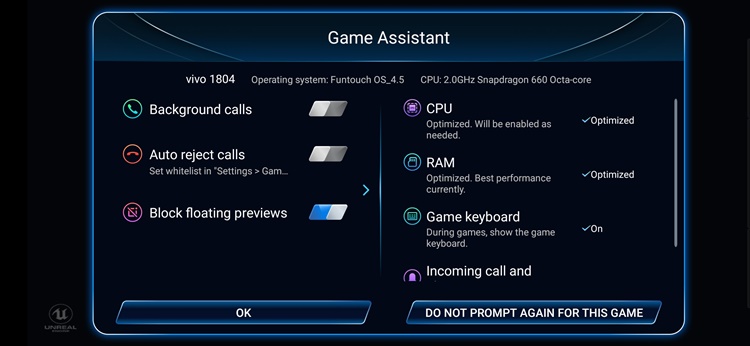 AI Game Mode is back as expected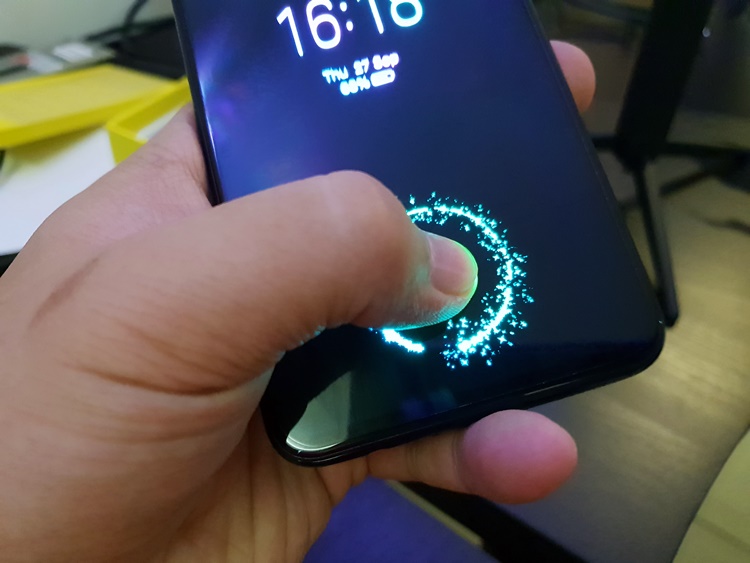 You can apparently change the different animation styles for the in-display fingerprint sensor in the settings, it's cool and all but I find the Face Unlock more reliable to unlock the phone, since its unlocking speed is way faster than the in-display fingerprint sensor
Performance - Pretty subpar, but great photo quality overall
Since the V11 is made for selfie lovers, it can be forgiven that the phone doesn't handle graphics-intense mobile games that well (even the audio output). Not to say that it's not playable at all, but the graphics may look a bit unsatisfactory for mobile gamers, particularly those who play PUBG Mobile or Asphalt 9. However, I guess it's also a blessing in disguise because of the low power consumption, so the battery durability is quite good, making it able to last the whole day easily with no overheating issues. If it's low on power, you can always rely on the Dual-Engine Fast Charging for a quick charge.
Connectivity is quite inconsistent on the V11, though. On one hand, playing multiplayer on the phone is usually fine but once you turn on the GPS for navigation, the phone gets "drunk" even when there is nothing covering above my head, as the connection signal will get lost instantly once you go under a bridge just for a moment. Vivo really needs to fix this via OTA patch, but luckily this doesn't affect the quality of network calls.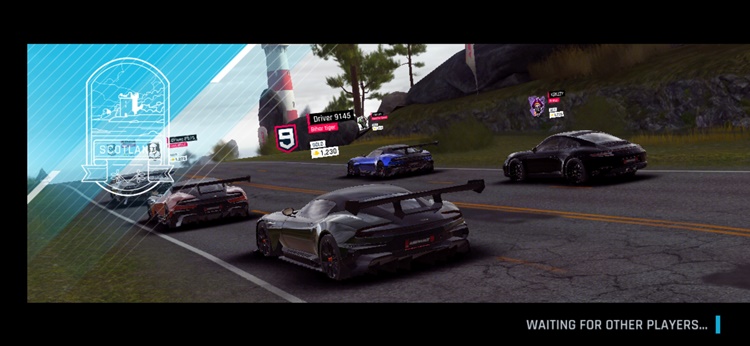 If you look closely, the cars are kinda like "pasted" there lol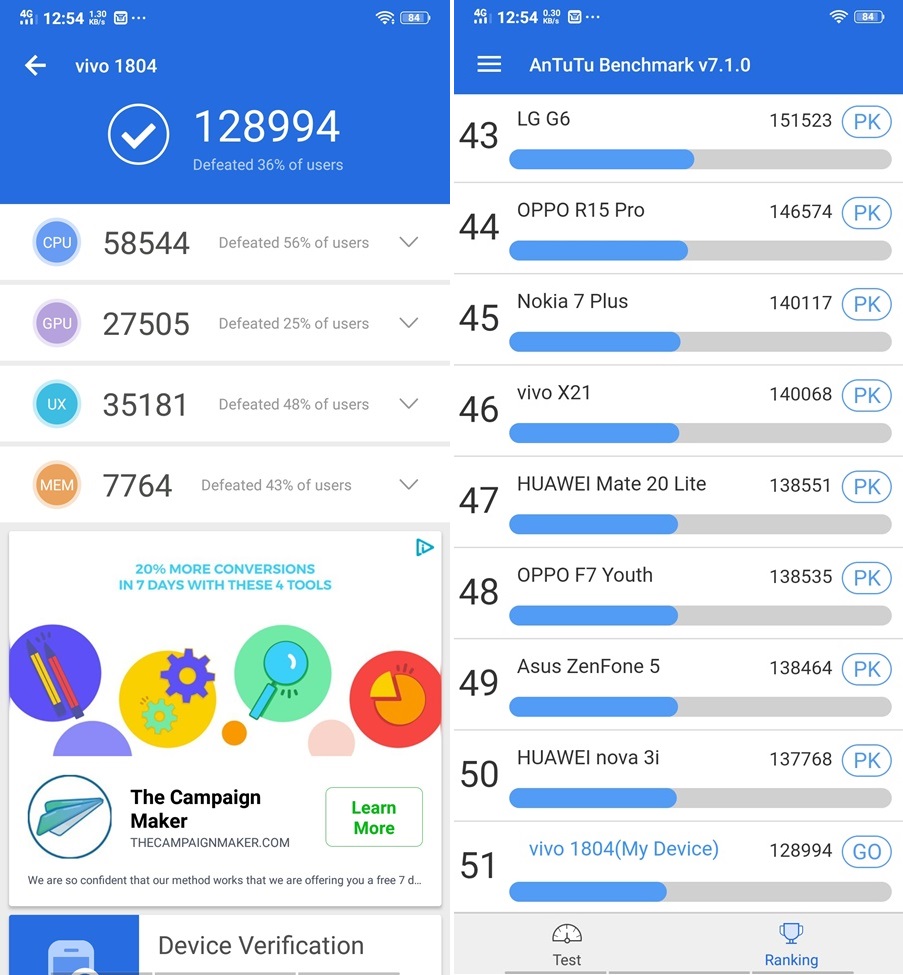 Normal ranking for a mid-range device in AnTuTu score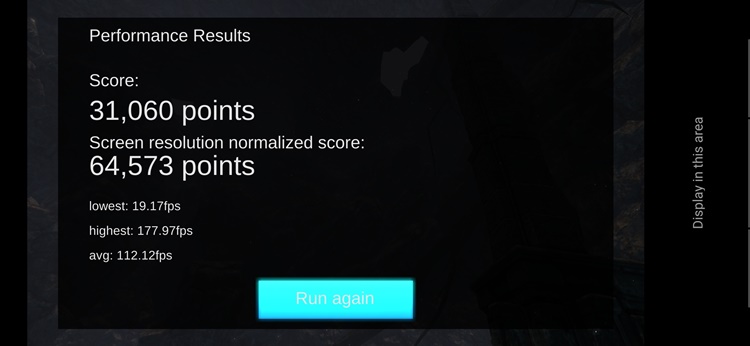 GPUBench score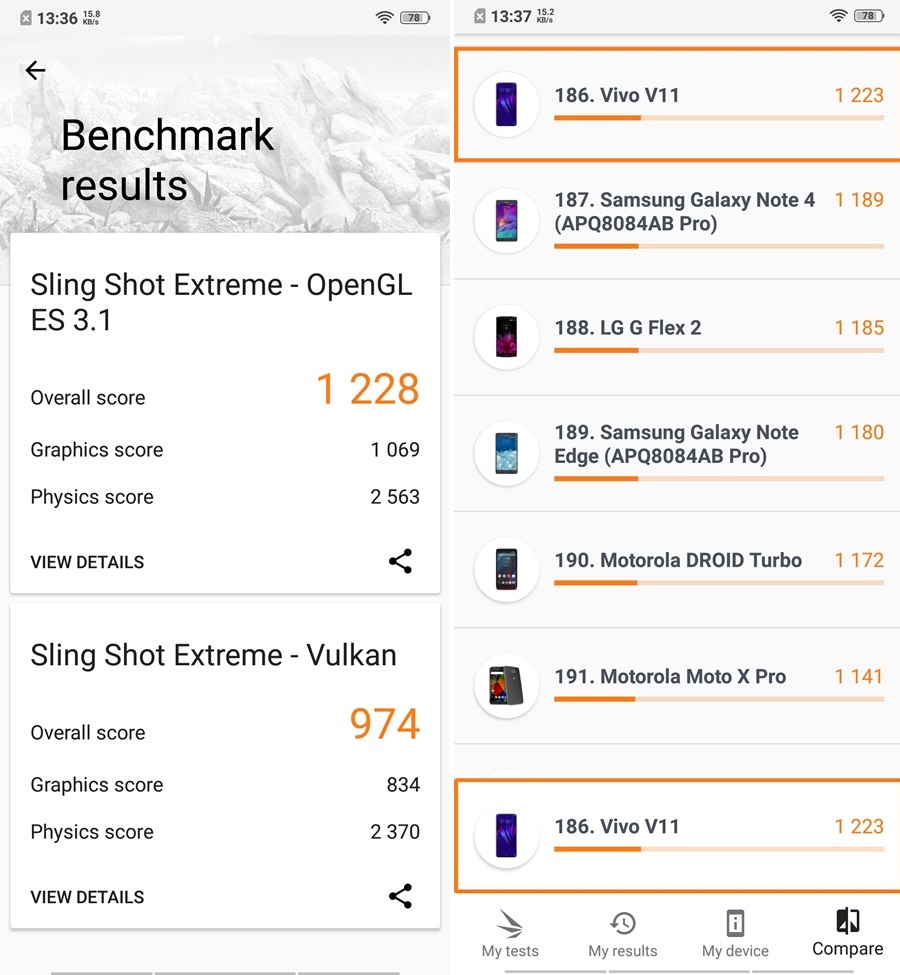 Yeah...not meant for gaming obviously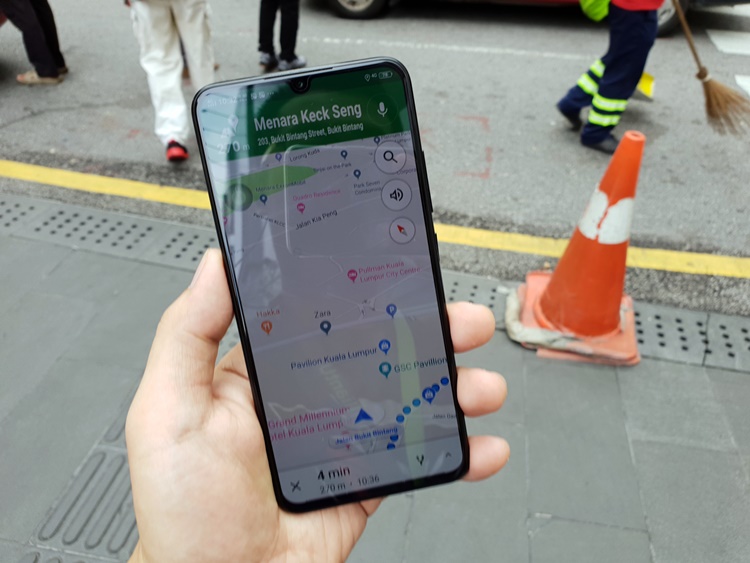 The arrow mark is at the wrong side even though I wasn't standing under a roof
Camera performance on the V11 excels, and it has borrowed some existing functions from other models such as AI scene recognition and AI Backlight HDR. But evening photo shots can get grainy (and worse at night), as even the AI Low Light Mode doesn't help much and only works between sunset and nightfall as previously mentioned. The way to deal with this is to go to Pro Mode and adjust the settings for best results, but that will need some learning and practice. Anyway, selfie lovers will definitely love the new AI Portrait modes and they look great. Check out the picture samples below!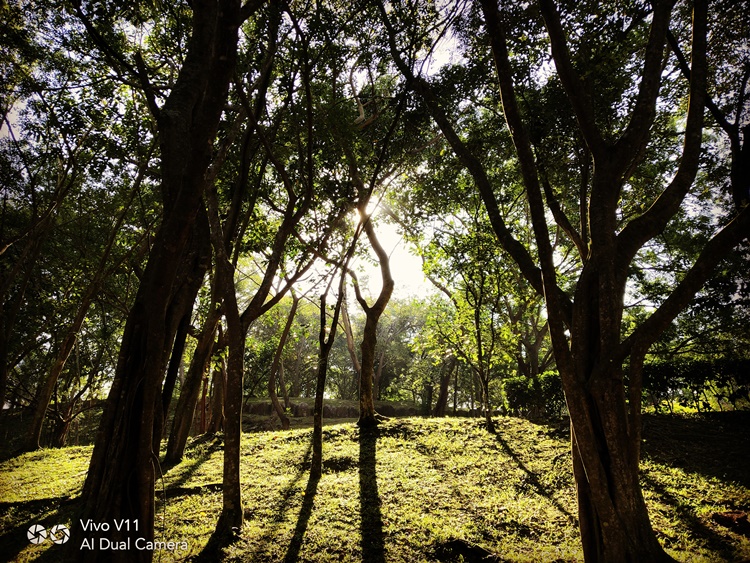 Nice shot, right?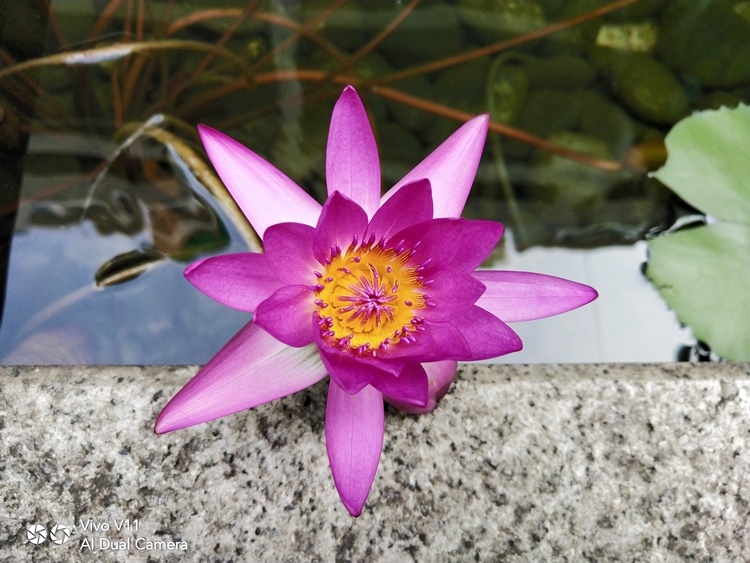 Close-up, auto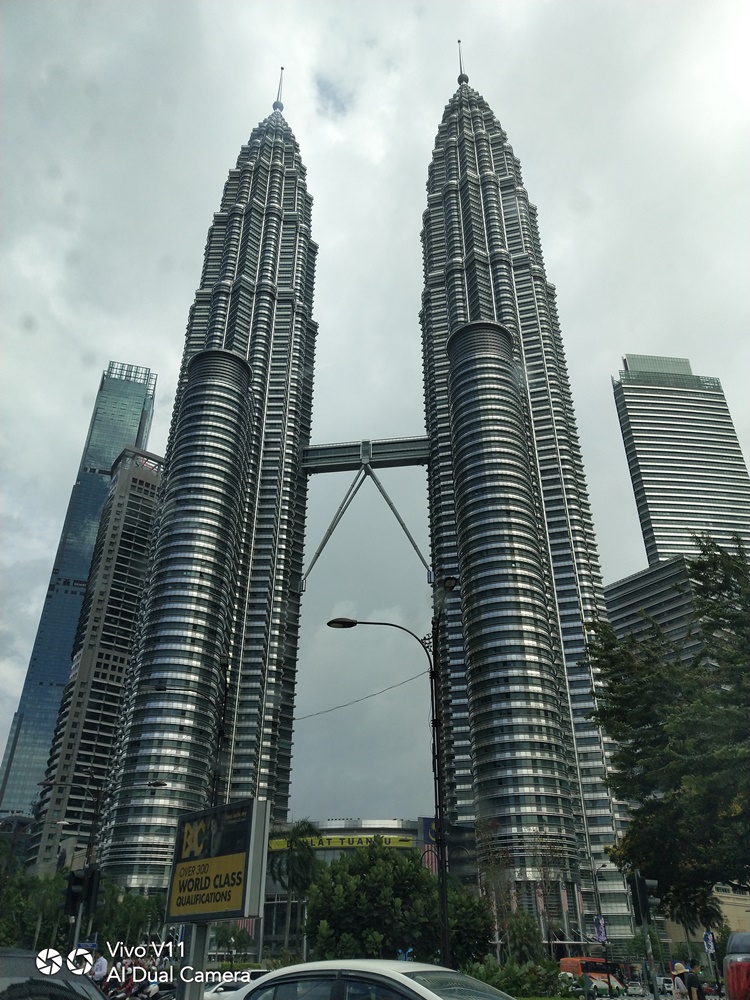 The Twin Towers, this was shot through a window screen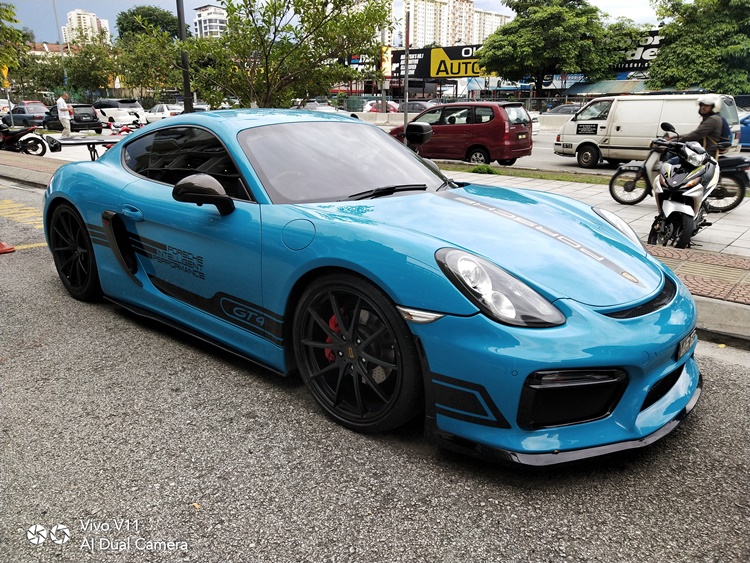 No issues for outdoor shots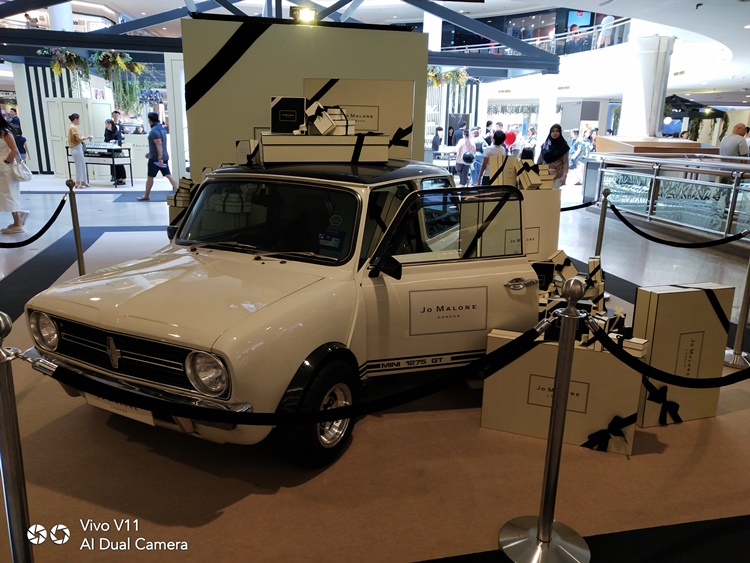 However, indoor shots with limited light can be a challenge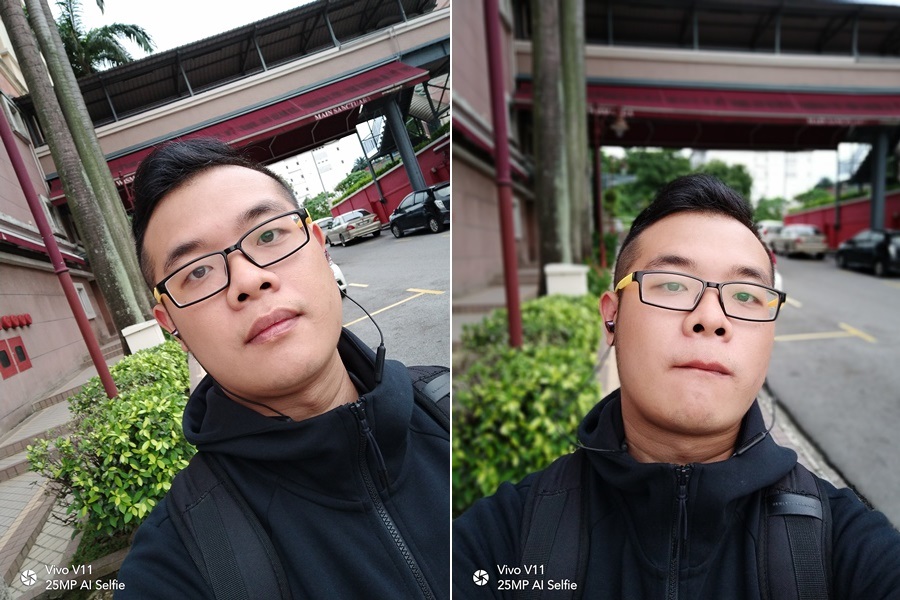 Trying out the AI Portrait mode in before and after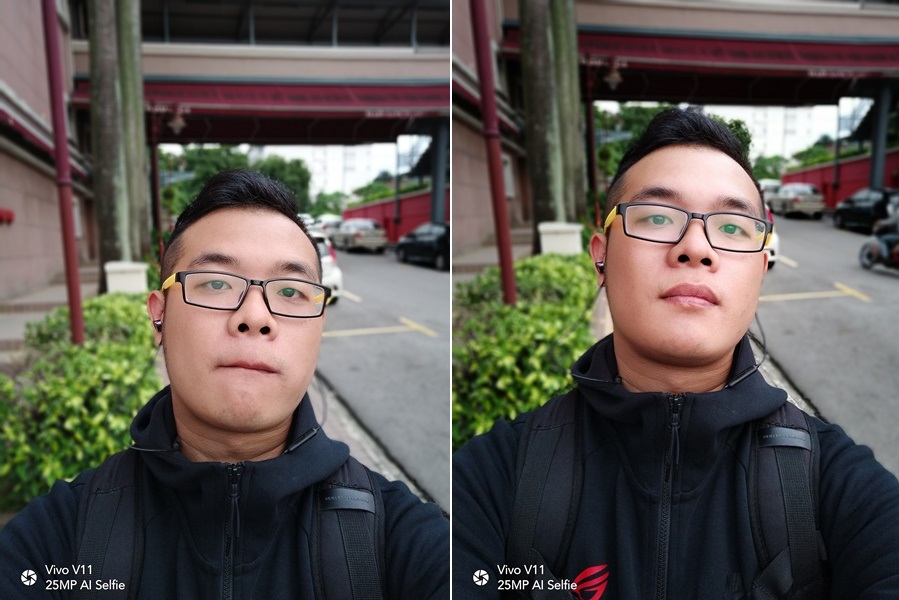 There are six modes in AI Portrait mode - Natural Light, Studio Light, Stereo Light, Loop Light, Rainbow Light and Monochrome Background, I can't tell which one is which when I was uploading these selfies lol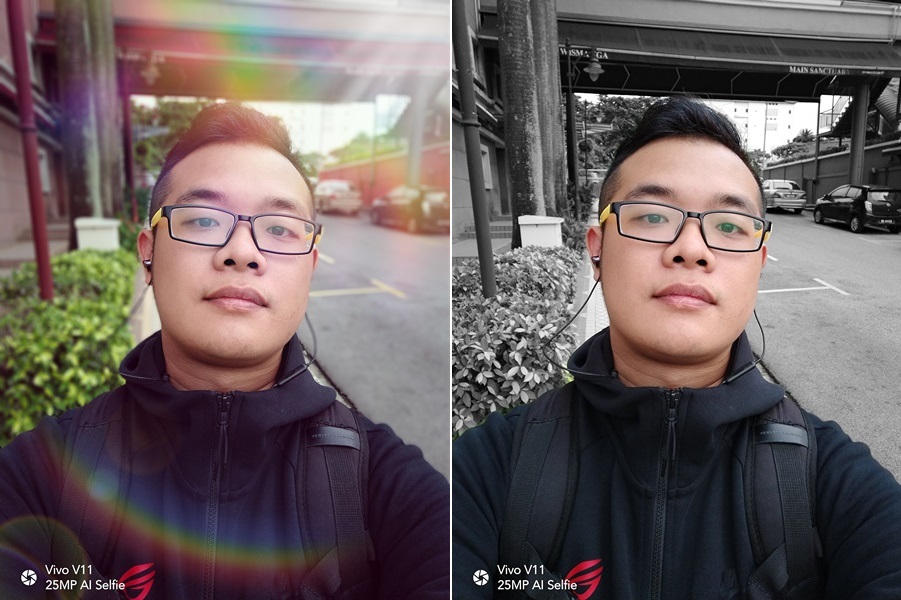 This is how Rainbow Lighting and Monochrome Background looks like, very nice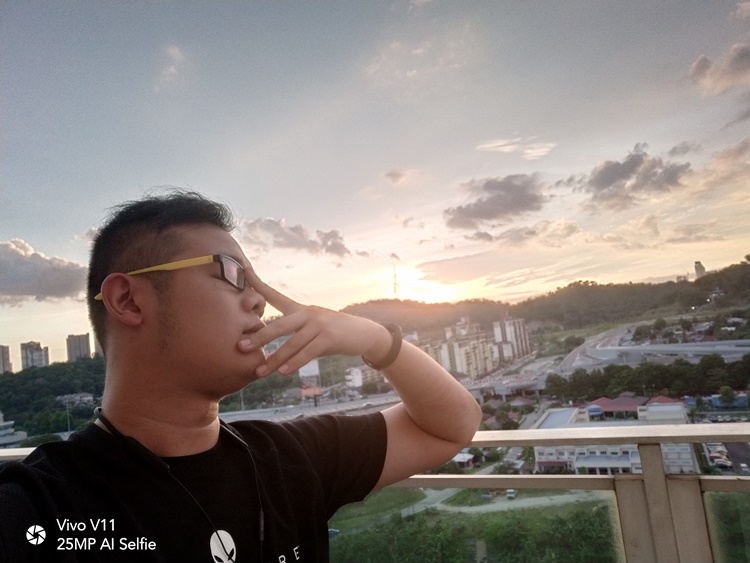 AI HDR is still useful in situations like this

Panorama mode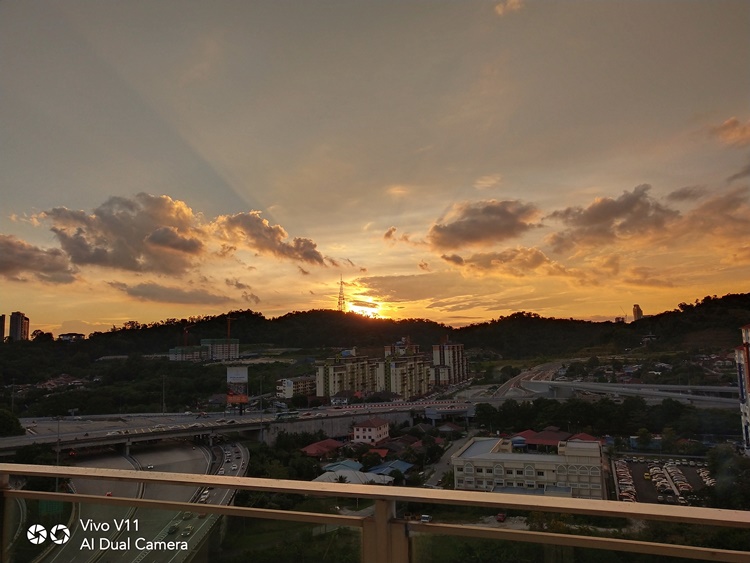 Sunset! But there is some noise visible in the skies there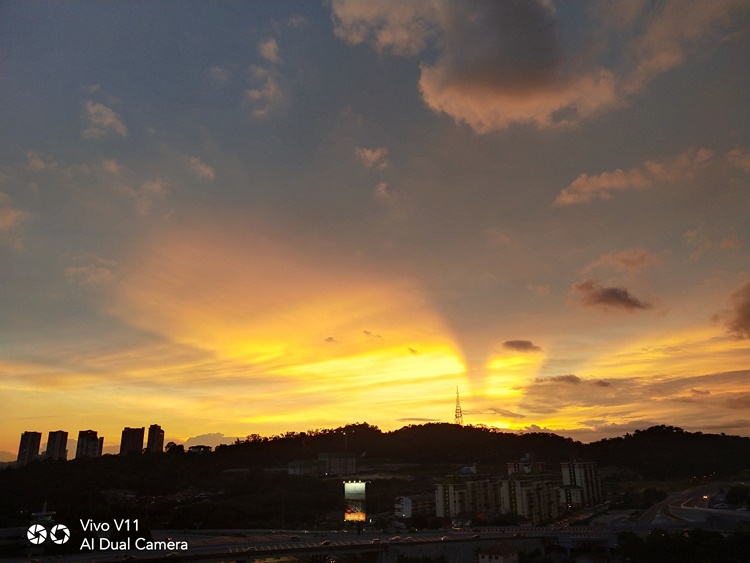 The noise gets more evident when the sun goes down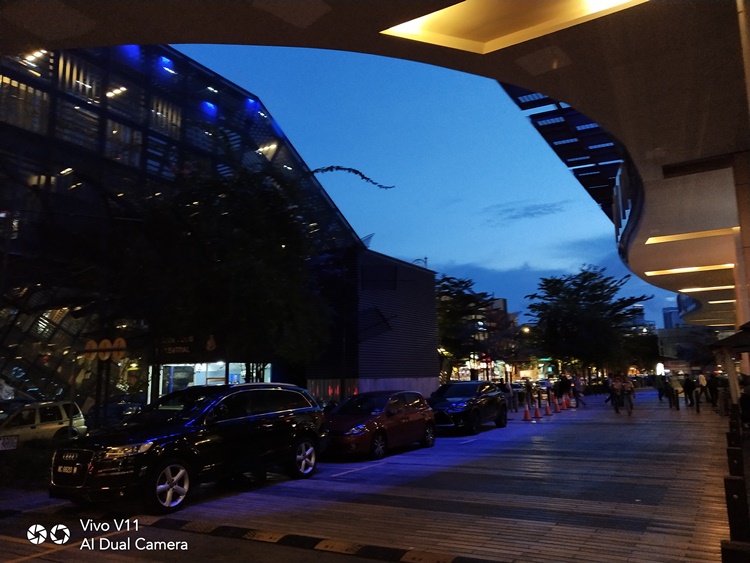 AI Low Light Mode is best used for times like this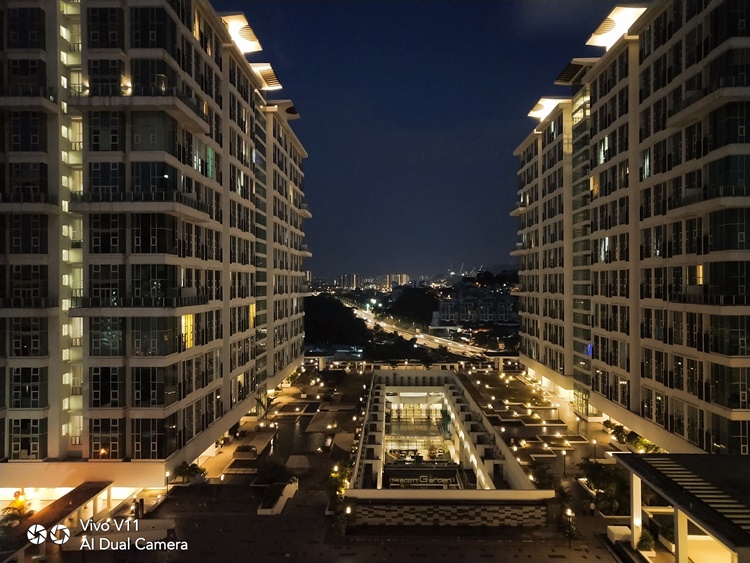 Yeah... very grainy in the middle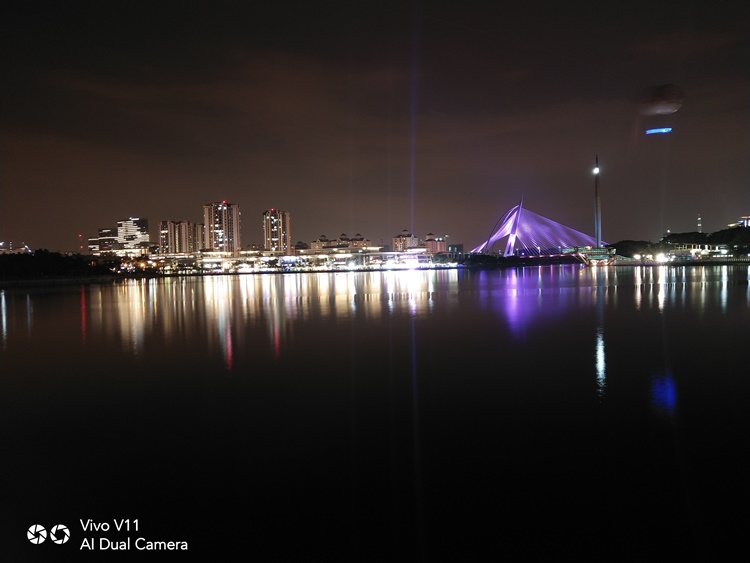 Best to use Pro Mode for a better night shot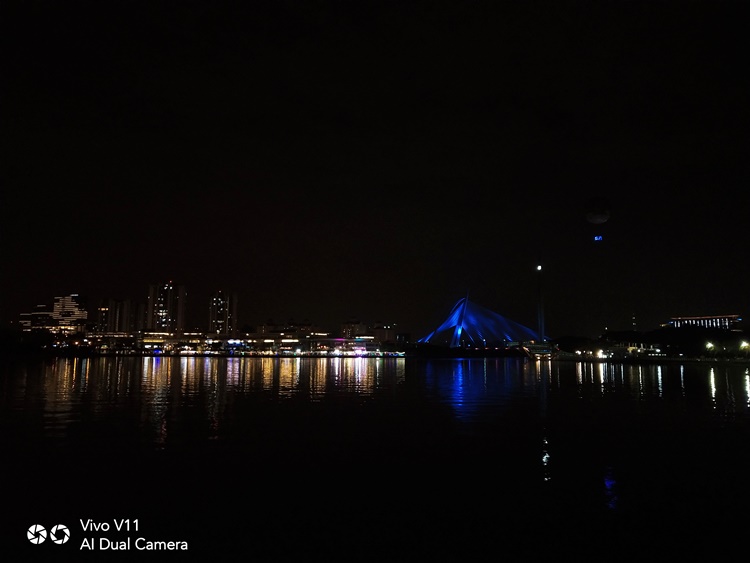 Or you can just make it dark like that...which defeats the purpose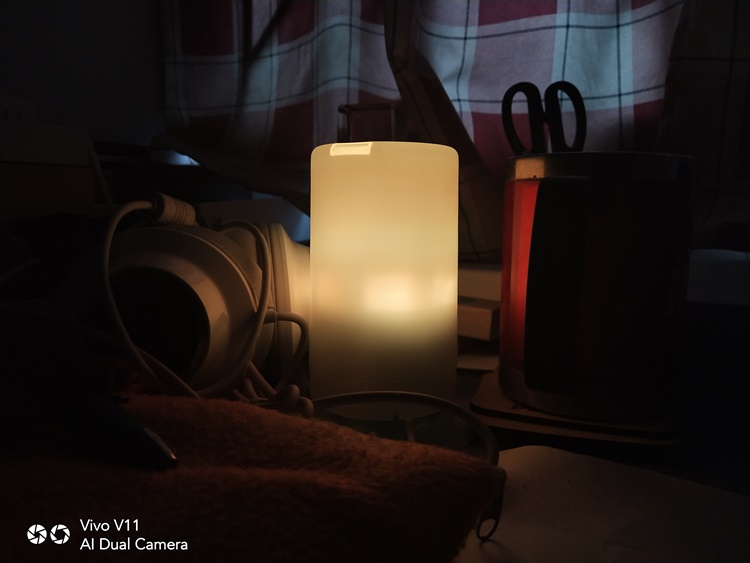 Low light shots like this indoors is fine
Conclusion - A shooting star that misses the mark
The vivo V11 actually has plenty of merits, thanks to the beautiful design, multiple AI functions, durable battery and great camera performance (except the AI Low Light Mode which doesn't help much). However, right now there are A LOT of camera-centric mid-range smartphones around in Malaysia and all of them are priced quite competitively against the RM1699 V11.
Notable contenders include the Samsung Galaxy A9 (2018) since it has similar specs, but it'll only be available in November 2018 so we can't comment too much on this. However, the Huawei Nova 3 (RM1919) and honor 10 (RM1699, the price might have already dropped) are a threat because both take better photos in general and both feature flagship processors in a more solidly designed body. This goes the same for the Xiaomi Mi 8 (RM1599) as well and if you want an equal level playing field, the Mi A2 is at the advantage for being more affordable at RM1199 (6GB + 128GB, Snapdragon 660 chipset). So yeah... tough competition there.
Personally, the vivo V11 felt like a rushed product and maybe vivo should have been more patient in refining its software, such as the inconsistent in-display fingerprint sensor speed, GPS accuracy and the AI Low Light Mode. It could have been the best selfie phone but oh well, perhaps another time. Then again, it could serve well for people who actually like light phones (wrist not strong, cannot tahan) and like taking selfies during the daytime. For those types of users, you might want to consider trying out the vivo V11.
So what do you think about our review? Have a vivo V11 or know someone who does have it? Tell us more at our Facebook page and stay tuned for more tech reviews at TechNave.com.
vivo V11 Specs & Price >