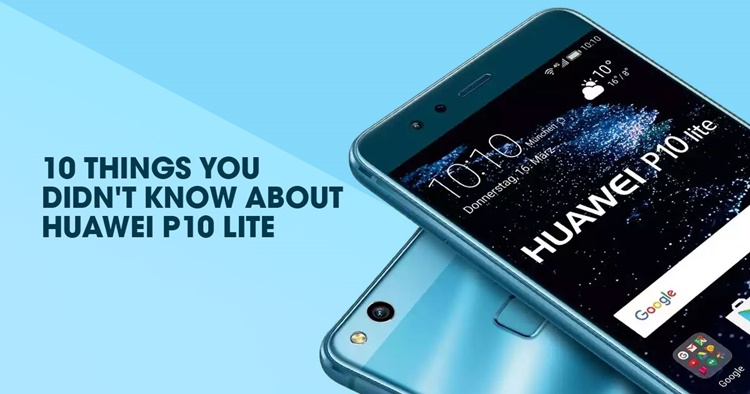 Most of the time, the lite version are usually shunned out by the standard and Plus or Max variant because it's the lesser version. In this case, we feel that the Huawei P10 lite is not getting as much attention as the P10 and P10 Plus probably because of how the P9 lite was last year. But don't look down on this fella yet, because here are 10 things you didn't know about the P10 lite.
#1 The Sapphire Blue model looks gorgeous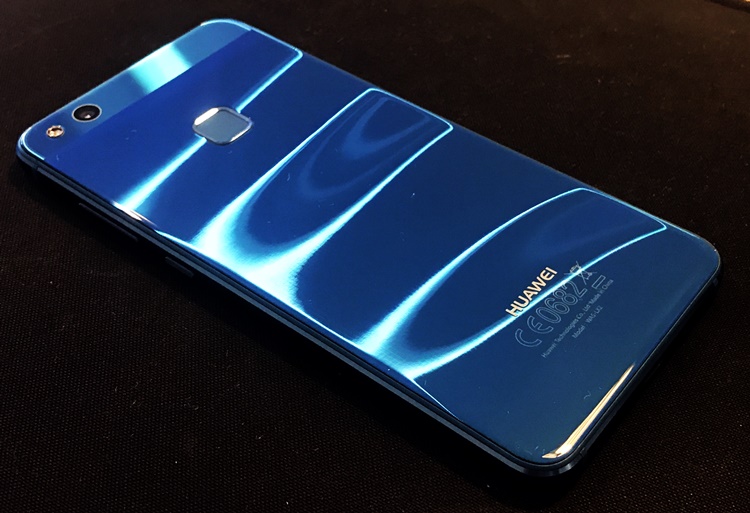 While the two older brothers may have the Pantone Greenery and Dazzling Blue, the P10 lite also has a special colour which is the Sapphire Blue. It is a bit odd that not much marketing was done on this because this is one of the most beautiful designs we've seen for a mid-range phone.
Inspired by the rippling waves of the Seine River and perhaps the Honor 8 design's as well, the Huawei Aesthetic Research Centre designed the phone's back glass with 17 layers of optical processing technology, which is why it's able to reflect light with random patterns. In addition, combined with the 2.5D dual curved edge glass and diamond-cut metal frame, the P10 lite Sapphire Blue stands out as one of the most unique looking phones in the smartphone market.
#2 Not just your normal 12MP Rear Camera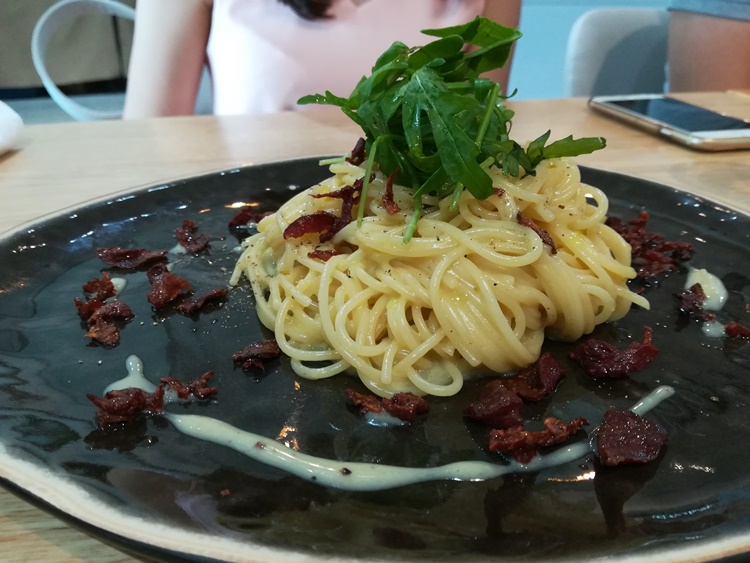 If you thought the P10 lite camera is just a regular camera, you're half right, as it also has a 1.25 µm pixel sensor on the inside. What this means is that it can pick up 20% more light than the usual 1.12 µm 13MP camera on most mid-range phones.
In addition, Huawei also installed an intelligent stabilization system and a 1-out-of-4 frames algorithm for image optimization. What this means is whenever you're saving a photo, the system automatically selects and saves the clearest of four frames.
Also not forgetting, the trademark premium photography features that are only available in their flagship smartphones, such as the Light Painting feature which includes Car Light Trails, Light Graffiti, Silky Water, Star Track are also in the P10 lite too. Not bad for a mid-range phone, huh.
#3 Portrait mode, SELFIE SUPERSTAR with 10-levels of Beauty mode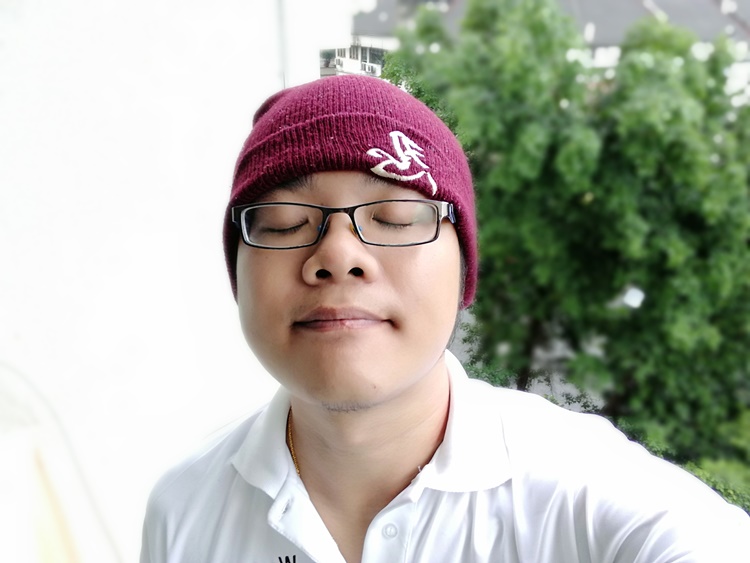 Portrait + Beauty mode in level 5
Moving on, the front camera also features a Portrait Mode allowing users to have a fantastic bokeh effect shot which not many mid-range phones have. And if you want more out of it, the P10 lite's Beauty Mode has increased to 10 levels of features created by international makeup artists for your preference.
#4 Going easy on the eyes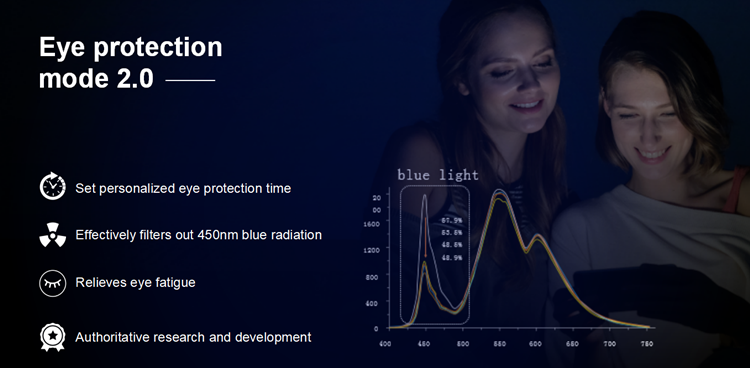 It's fair to say that almost everyone will be using their smartphones before going to bed, but it's bad for our eyes, we know it and we still do it. So to keep your eyes from being damaged in the long run, Huawei have came up with the Night Reading mode and Eye Comfort mode 2.0.
You already should know how Night Reading mode works where it filters out blue radiation, however, as for the Eye Comfort mode, the In-Cell FHD display will only use 50% of 450nm blue-ray so that it can reduce radiation and relieve eyestrain. Even under bright sunlight, an adaptive per-image pixel processing algorithm is used to improve the display and image brightness, without distorting the image or video.
#5 Stay powered faster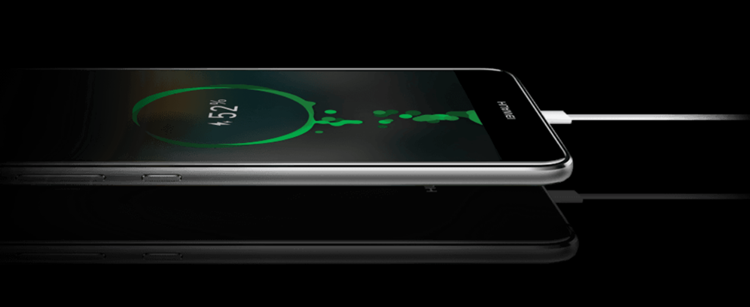 If we can't have a huge mAh battery, then having fast charging is the next best option. The P10 lite uses 18W fast charge technology of 9V 2A and based on tests of regular users conducted by Huawei, the battery can reach 43% in 30 minutes. Even better, charging 10 minutes is enough for an 2-hour video playback. On top of that, a Smart Power-Saving 5.0. is available for heavy duty users too.
#6 The only mid-range smartphone running on an AI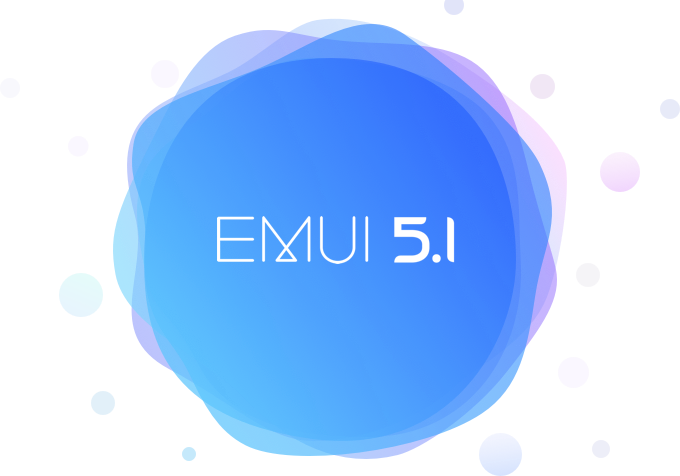 As mentioned in our previous P10 Plus article, the new EMUI 5.1 enables the user to experience a boost in performance by monitoring your phone usage behavior and optimizing memory based on the apps you use everyday. With the integration this technology, combined with the new 16nm Kirin 658 chipset that helps to reduce battery consumption and allowing the phone to perform smoothly, this also means that P10 Lite is the only middle range smartphone to run on an Artificial Intelligence (AI) and one of the best to own in the market.
#7 The only mid-range VoLTE smartphone in the market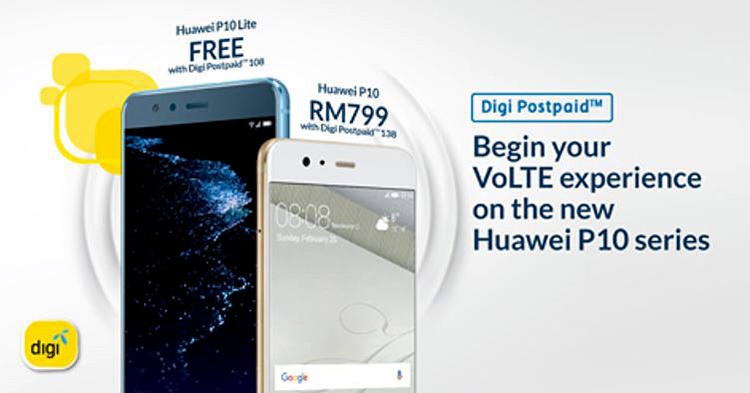 Courtesy of theidealmobile.com
Surprised? The P10 Lite also supports VoLTE HD voice calling technology and it's able to support up to four operators from webe, YES 4G, Digi, and Celcom (coming soon). This lets users make high-quality calls over the Internet, pretty cool.
#8 Knock knock
Check out our Knuckle Sense technology demo at 2.26 min mark
Remember Knuckle Sense technology? It first debuted on the Mate 8 and introduced the world to using an interesting way to use shortcuts on various tasks, such as drawing certain letters or shape, and taking a long screenshot (for example, a full content of an article) or recording on what's on your display with a double knuckle knock.
But why is this special? Well, because the P10 lite will be the first mid-range to have this feature after so long. This is especially useful when you have dirty fingers at the moment.
#9 Have a work life balance with App Twin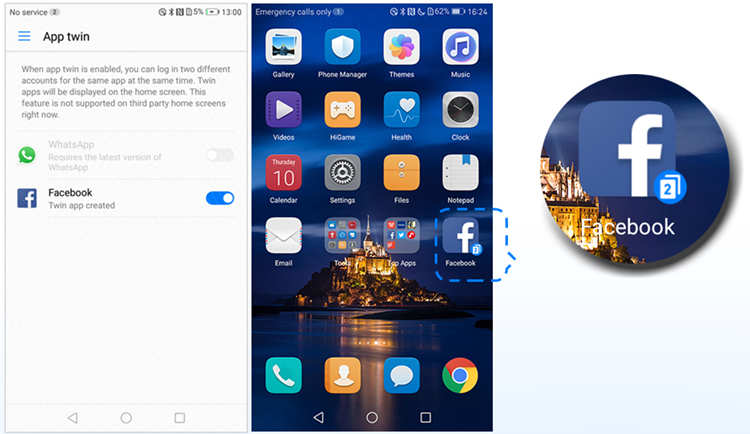 Privacy is big plus for some users, and nowadays people are already using their social apps for both personal and business usage. If you're one of them, great news! ~ the P10 lite has the App Twin feature that allows you to install two Facebook and Whatsapp accounts on the same phone!
#10 Supports USB OTG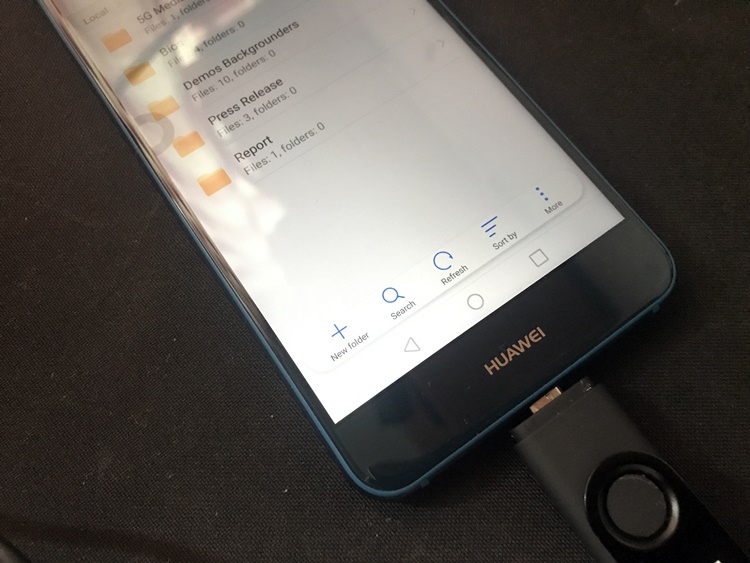 Last but not least, you no longer have to rely on a cable to transfer files anymore, because with the USB OTG support, you can now backup important data with a pendrive. Nice.
So there you have it, were you surprised to know some of these features on the P10 lite? Let us know what else is missing in the comments below. If you're interested in the phone, visit their website for more information and stay tuned for more geeky articles at TechNave.com.
[Sponsored]