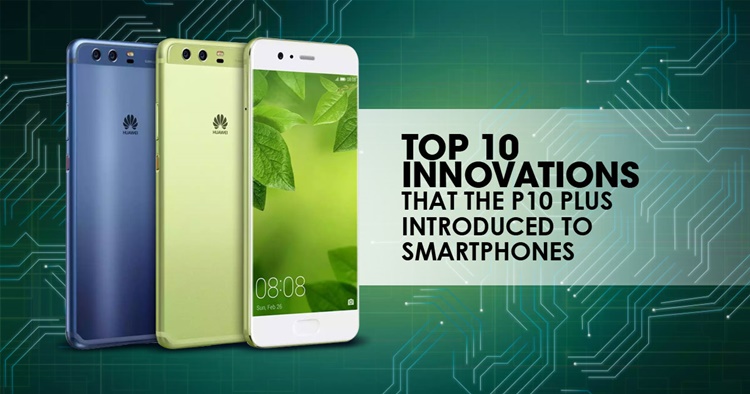 It's been almost a month now since the Huawei P10 Plus was released in Malaysia for RM3099, and whether or not the new Greenery and Dazzling Blue version will come together with the P10 on 5 May 2017, we take a look back at some of the innovations that Huawei did with the P10 series, particularly the P10 Plus since it's the best version of the bunch.
#1 DSLR-like camera lens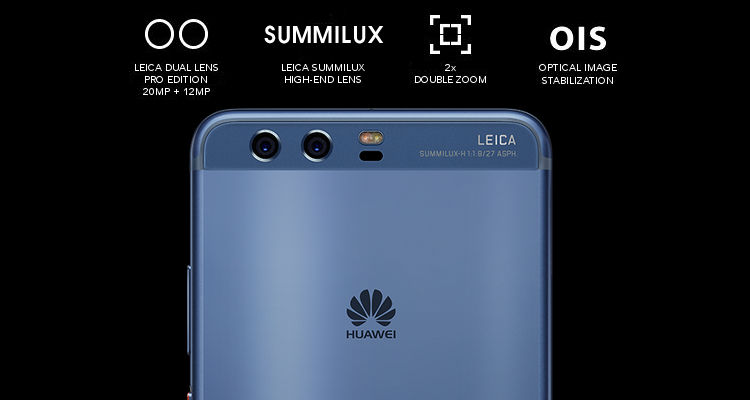 Apart from the obvious and breakthrough feature of the dual camera lens which started from the P9 series, Huawei took a step further by collaborating with Leica and installing more Leica certified lens on their smartphones. Now with Leica Dual Camera 2.0 Pro Edition, this has greatly enhanced the device's phoneography quality for both RGB and monochrome equally.
Equipped with two SUMMILUX-H lenses with an aperture of f/1.8, this has allowed the P10 Plus to pick up light 200% times more; resulting a superior low-light photography with a good balance of dynamic range. The front camera is also now Leica certified, which also means it can pick up 2x more light offering great selfie portraits.
It's also worth mentioning that the camera can shoot in RAW format and 4K video recording with Optical Image Stabilization.
#2 Sweet camera portrait functions
Huawei's camera system is now intelligent enough to identify if you're going to take a selfie or wefie by automatically switching the mode from portrait to wide-angle shots. With this, you no longer have to ask everyone to squeeze in for a group photo as the P10 Plus adjusts it for you.
It also offers Dynamic Illumination and 3D Facial recognition, which is a better version of beautification enhancement. The Leica Portraiture Mode provides realistic bokeh effect with your subject as well and it works for both RGB and monochrome mode.
#3 New Greenery and Dazzling Blue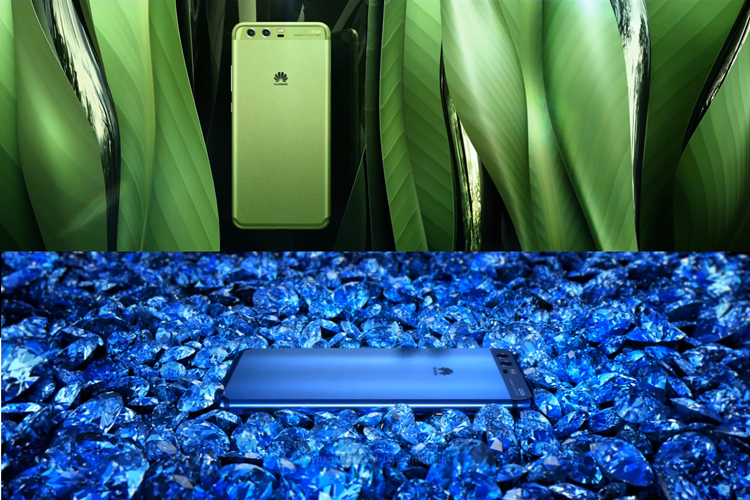 Huawei have also taken their P10 series to a new direction of technology meets art. While their colours of Graphite Black, Moonlight Silver, Rose Gold, Arctic White and Dazzling Gold already look amazing, the moment Greenery and Dazzling Blue were announced as new colour additions, those who were watching the event live went nuts.
As the first to pioneer such colours in smartphones, Huawei has since inspired other smartphone brands to be more adventurous instead of using the same old colours. It helps even more that Huawei collaborated with experts in that field like the Pantone Color Institute to produce colours that will amaze smartphone users and set them apart from the rest.
#4 No longer a fingerprint magnet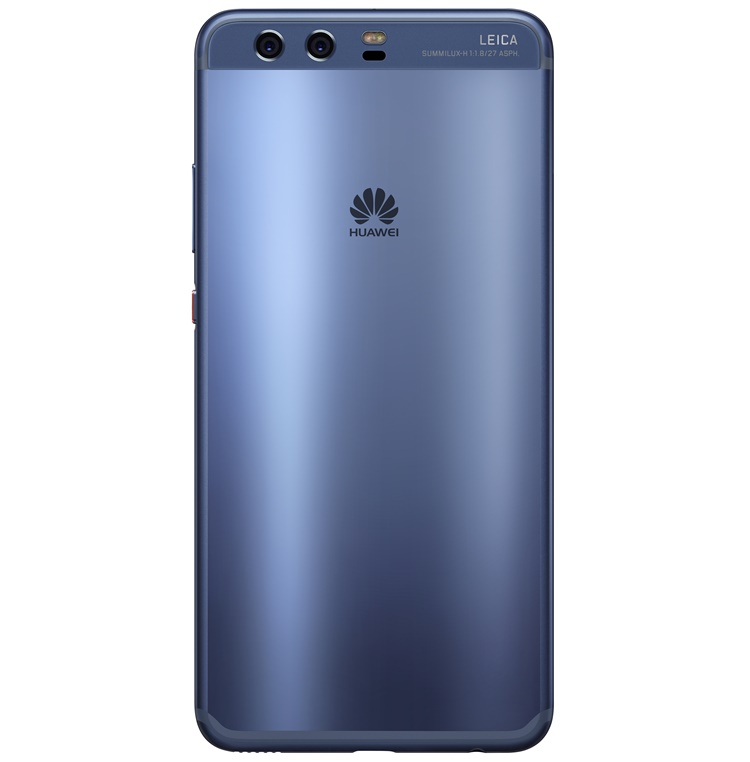 Fingerprints on your phone are quite annoying, especially if the device is a beauty to hold and it is a shame to cover it up with a protective casing. But thanks to the hyper diamond-cut and sandblast polish on the P10 Plus (and P10 too), the device now no longer gets any fingerprints from your sweaty palm. Moreover, this process not only gets rid of the sticky situation but also adds to the phone's beauty and colour together.
#5 Multipurpose home button

Although the fingerprint sensor is no longer at the back, placing it at the front is innovative in that it now functions as a navigation button, eliminating the need for extra back or recent apps capacitive keys. Adopted from their MediaPad M3 tablet, the button can be used for going back to the previous page, going to home, or bring out your apps task with a short tap, long tap or swipe, making it fast and intuitive and easier to navigate one handed.
It's also customizable and interchangeable to the old traditional three Android buttons style navigation bar as well. We think more smartphone brands should do this too, allowing innovation to flourish with existing functions and features.
#6 An efficient operating system

Huawei's EMUI 5.1 vastly improves user experience on the P10 Plus. The Machine Learning function in particular is a major part of the software that intelligently studies the owner's app usage, then allocates, recycles, and compresses memory on the most used apps to load faster, minimising energy wastage. Combined with the Kirin 960 chipset, the device can now operate 20% more smoothly, with 50% more speed, and 80% more performance for long term usage.
While it was first introduced from the Mate 9, the EMUI 5.1 equipped P10 Plus also introduces Highlights in your photo album, a smarter calendar, one step actions (Huawei Share, Split Screen, etc) and energy efficient battery saving modes.
#7 SuperCharge technology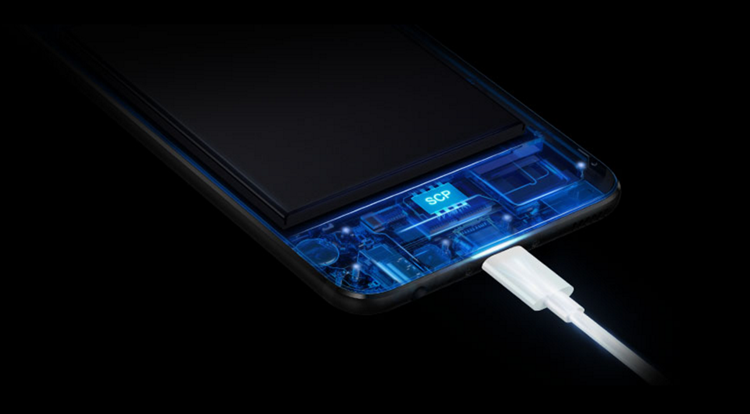 Continuing on the efficiency of the software, the Huawei battery performs just as good as expected. With 3750 mAh on board, it is able to go through the whole day of taking pictures and users don't need to worry about waiting a long time should they need to charge up the phone.
Thanks to the SuperCharge technology, the P10 Plus can easily charge up to 85% from 0 in just an hour. Additionally, the technology has a safe 5-gate protection mechanism, charging in low voltage and low temperature while fast charging, so you won't have to worry about any overheating, saving you and your time.
#8 Structural design
Did you know that the P10 Plus is only less than 7mm thick? Moreover, its measurement of 153.5 x 74.2 mm is slightly shorter than the iPhone 7 Plus, yet it's still able to pack in a much bigger battery of 3750 mAh than 2900 mAh? Don't forget in that compact body, it also has a 6GB RAM, 56% less bezel space, and a lighter weight as well (165g vs 188g).
Besides that, the 2.5D curved Gorilla Glass 5 combined with the hyper-diamond cut metal body has given the device an 80% improvement in drop performance. Sweet.
#9 LTE Quad-Antenna Connection

This is probably the most overlooked feature but the P10 Plus is one of the few phones around to have 4x4 MIMO (four antennas) which is mainly for 4.5G network connectivity. Malaysia may soon get 4.5G LTE or 4G LTE Advanced Pro faster than you think with the P10 Plus being one of the few devices that can take advantage of these networks while letting you stream 4K video with stable connectivity.
The 2x2 WiFi MIMO (two antennas), grant fast WiFi speed coverage for loading data, as well as acquiring faster and accurate navigation for Waze and Google Maps.
#10 HiGeo Location Technology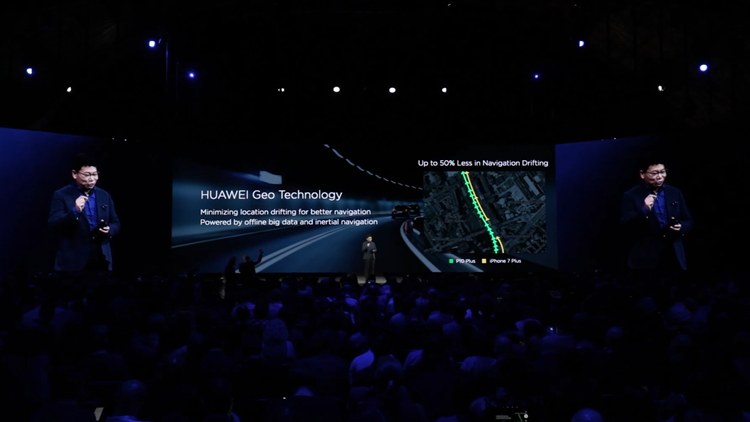 Speaking of using Waze and Google Maps for navigation, Huawei's HiGeo Location Technology which is also featured in the P10 Plus. Supported by the LTE Quad-Antenna, this feature minimises location drifting up to 50% and can offer hi-speed location identification from its offline big data network. Even if you are driving under tunnels, the system will still have some inertial navigation for your convenience especially on road trips in the near future.
Honourable mention - Splash resistant

Before we end the list, here's an hourable mention of the splash resistance. We know Huawei isn't the first one to come up with this, and it's also not IP68 water and dust resistant grading. However, for a normal splash resistant phone it actually does quite well dealing with water. In fact, one of our colleagues took the P10 (same feature) with him for a shower couple of times and it still turned out fine (we wouldn't recommend you do this though as it isn't covered in the warranty, so do it at your own risk like we did).
We are guessing that with the many camera features on board, it's hard to implement the IP68 feature. Hopefully, they will have that feature integrated in P11 so we can take awesome underwater shots in still unrivalled monochrome mode and intelligent wide aperture.
So there you have it, are we missing anything else? And do you agree with our list? If you want to know more, head over to their website to check it out. Thanks for reading and stay tuned for more Huawei content at TechNave.com!