3 Huawei Matebook 13 features that will help fresh graduates on their first job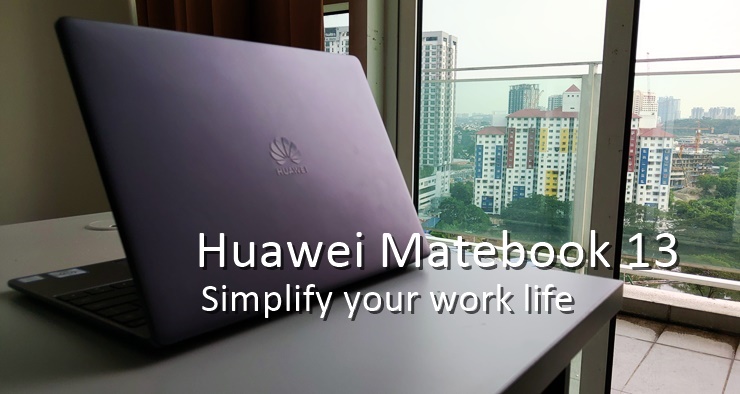 So you're about to start your first job, you're probably also thinking of having a new laptop. If you meet these two criteria, you're at the right place and if you're also wondering how the Huawei Matebook 13 can really help, you can read on below the three features below which can really kick start your productivity in the new office place!
#1. Seamless transfer of media files
There's a good chance that you heard about Huawei's latest innovative feature called OneHop. If you don't, here's the breakdown - the OneHop feature allows the user to transfer data files between the Matebook 13 and a Huawei smartphone...without the need of using a cable!
Previously, it can be done fairly easily with Huawei Share 2.0 but OneHop just made it a lot easier. As you can see from the video, a tap on a specific laptop NFC tag surface will automatically transfer the selected file and you don't even need to command what to do. With a transmission speed up to 30MB/s, you can easily move a bunch of documents and even videos within seconds which will definitely save your time by a load.
#2. Eye Comfort Mode
It doesn't take a rocket scientist to figure out that we spend a lot more time in the office than our off time with friends and family. That also means that we spend a lot of time staring at the computer or laptop screen and it can have a detrimental effect on your eyes in the long term.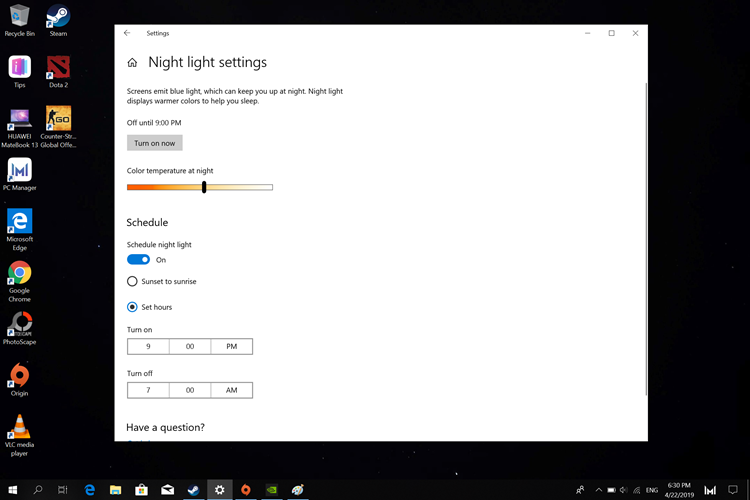 While the Matebook 13 has a rather big screen panel (3:2 ratio and a 88% screen-to-body ratio), staring at its vivid graphics all day is not a good idea. To tackle this issue, Huawei has pre-installed an Eye Comfort Mode and you can adjust when you want it to appear anytime! That way, the white balance can be minimized to protect your retina despite how long you work or play with the Matebook 13.
#3. Work on-the-go!
There used to be a time when laptops were pretty heavy and carrying it around can be tiring just to get some work done. But that's all changed now and like most modern notebooks nowadays, the Matebook 13 will ease your movement, weighing in at only 1.28kg. No more body aching by the end of the day!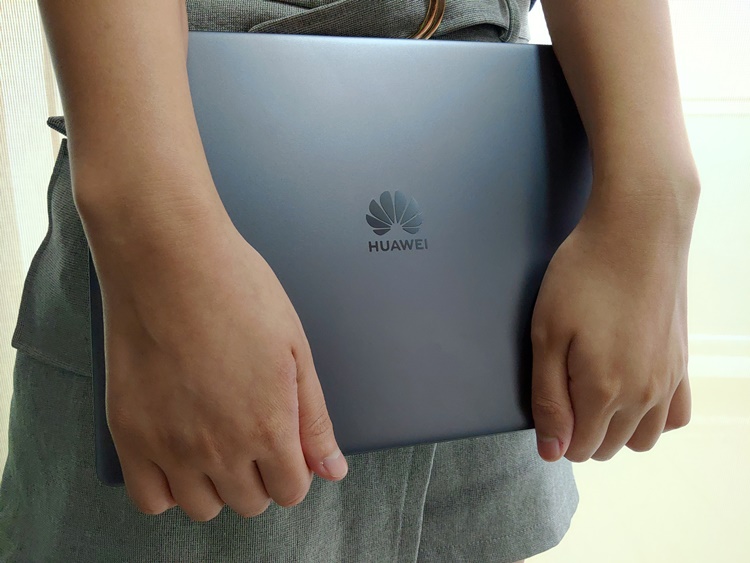 On top of that, it's also equipped with a generous battery size of 3670mAh (41.8Wh) with Quick Charge technology! According to Huawei, Quick Charge technology can give you 2.5 hours of office use from just charging 15 minutes and it lasts quite long as well!
Conclusion - Why not get it now?
The Huawei Matebook 13 is already available starting from RM3999 (or RM4399 if you want the model with the highest specs up to i7 Intel Core and 8GB + 512GB. Each purchase of the notebook has a complimentary gift bundle of a Huawei Backpack, Huawei Bluetooth Mouse and a free Microsoft Office 365 for a year.
To learn more about the Matebook 13, you can go to their page here, as well as other Huawei products to check it out.
HUAWEI MateBook 13 Specs & Price >