5 Reasons you should NOT buy an Apple iPhone 6 / iPhone 6 Plus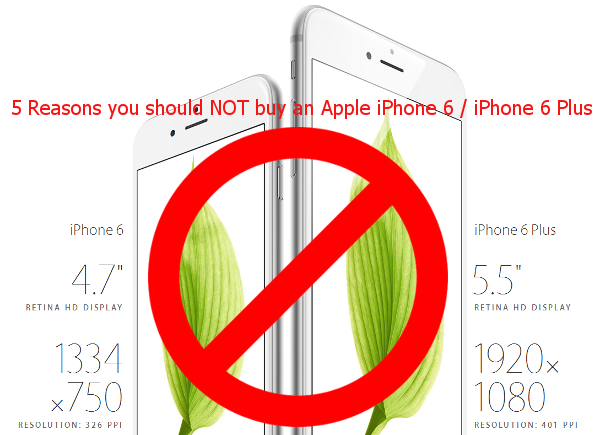 Another day, another bit of information on the still unrevealed tech specs for the Apple iPhone 6 and iPhone 6 Plus smartphones. As we wait for 19 September 2014 when those who have ordered their iPhone 6 or iPhone 6 plus will get them and no doubt reveal all the tech specs, it turns out that both smartphones will come packing 1GB of RAM and have cameras that protrude or stick out from the super thin metal casing. While the iPhone 6 and iPhone 6 Plus remain very attractive smartphones for many users out there, for some users they just aren't right at all and here are 5 reasons why you and these users should NOT buy an Apple iPhone 6 or Apple iPhone 6 Plus.
1. You like to take pictures in the wet
Both the Apple iPhone 6 and iPhone 6 Plus are made of metal and while they are quite light for smartphones, we expect them to both sink like stones in a pool. Neither are they designed to be water proof or even splash proof so if you like to take photos in the wet, be it in the rain, in the tropical rainforest, near the sea or in the swimming pool, you shouldn't buy either of these latest Apple iPhones. Even if they don't rust, they likely won't survive any serious encounter with water. Quite a number of other smartphones are water proof like the Samsung Galaxy S5, Sony Xperia Z3 or the Sony Xperia Z3 Compact with the Xperia Z3 range capable of working underwater. If you're interested in a quality iPhone look-a-like that is water proof, the Xiaomi Mi 4 looks very much like an iPhone but manages to pack in IP67 certified water proofing at the same time.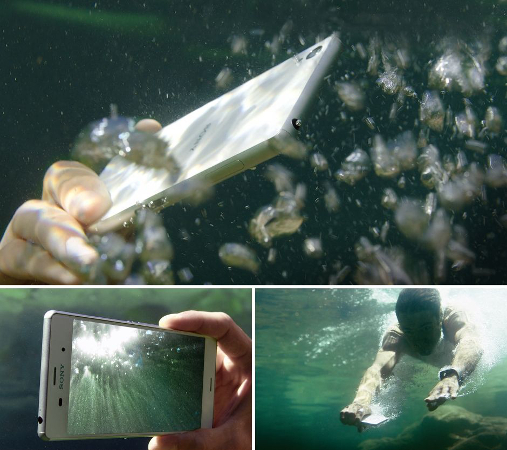 2. You have a 4K TV / UHD TV or like to record 4K video
If you have a 4K HDTV or more commonly known as a UHD TV (short for Ultra High Definition), then chances are you also like to take 4K video recordings. Such UHD TVs are no longer as expensive as they used to be and are quite affordable for those in the midrange price class. Unfortunately, the Apple iPhone 6 and iPhone 6 Plus still cannot record any video in 4K resolutions. While the A8 processor is 64-bit and technically should be able to support such video recording capabilities, the main limiter for this remains the 8MP iSight camera. Sure, you can still take Full HD movies and now slow motion or timelapse videos, but if you're making the move to 4K from Full HD 1080p then the Apple iPhone 6 or iPhone 6 Plus are probably not the right smartphones for you. Most smartphones packing the latest Qualcomm Snapdragon 800 or higher processor can record 4K video and this includes the Samsung Galaxy Note 3, Samsung Galaxy Note 4, Samsung Galaxy S5, Sony Xperia Z2, Sony Xperia Z3 and Sony Xperia Z3 Compact.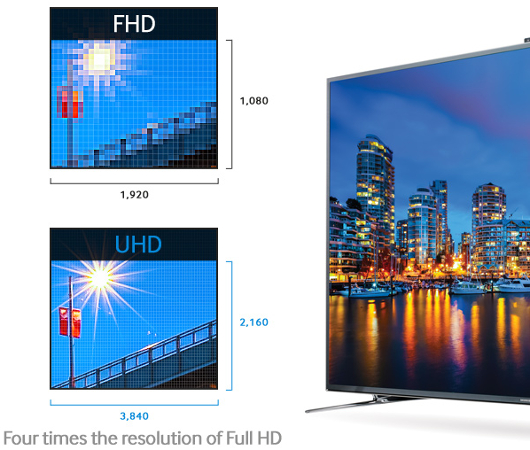 3. You have bad eyesight
For those of you who continue to squint at a smartphone screen with at least a 720p HD resolution, then even the Retina HD screen on the Apple iPhone 6 may not be enough for you to see clearly. The higher the resolution, the clearer text and details appear and most of the flagship smartphones in the market today are packing 2K or QHD displays with at least 2560 x 1440 pixel resolution. The full HD 1920 x 1080 pixel resolution on the Apple iPhone 6 Plus may be enough for you, but you're still missing out on the full clarity of a 2K display, something which smartphones like the Samsung Galaxy S5 LTE-A, LG G3 and OPPO Find 7 have to offer. If you want a larger screen with all the details of a 2K display there are devices like the Samsung Galaxy Tab S 8.4 and Galaxy Tab S 10.5.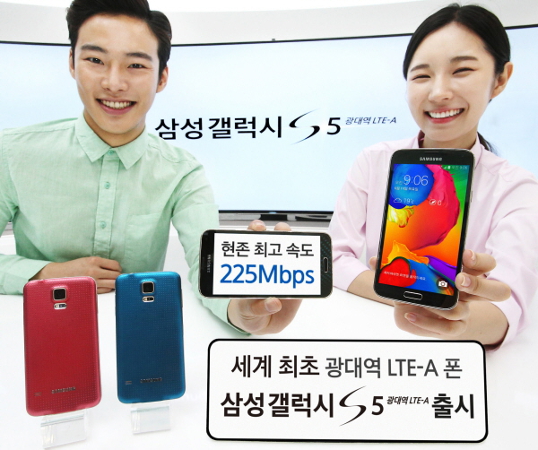 4. You are clumsy / have butterfingers
While Apple iPhones have generally offered fairly good endurance when it comes to drop tests, their glass covered screens will still break of they fall flat. The metal case will no doubt also dent or scratch but the screen is usually the first to shatter if dropped. Many thought that the harder and tougher sapphire crystal display would feature in either the Apple iPhone 6 or iPhone 6 Plus but it appears that neither of them have it, so if you're the clumsy type or really have slippery butterfingers, then the new Apple iPhones are probably not the smartphones for you. There are quite a few hardier and tougher smartphones out there in the market with those packing the saphhire crystal display including the Kyocera Brigadier and the Huawei Ascend P7 Sapphire Edition. The Cat range of smartphones are also known to have survived being driven over by a tractor, so there are many other options if you're hoping for some rugged endurance.

The Kyocera Brigadier Sapphire Shield in action
5. You're broke
At an estimated RM2600 for just the 16GB version of the Apple iPhone 6 and RM2900 for the 16GB version of the Apple iPhone 6 Plus you can expect to pay a lot for the new Apple iPhones. Most people in Malaysia don't make this type of money in a month and if you have to sell your family as The Oatmeal put it just to buy the Apple iPhone 6 or iPhone 6 Plus it isn't worth it. If you're barely making enough money to get by then don't put yourself in even bigger debt than before and even the most basic iPhone 6 will likely set you back by a month's salary. Neither of these smartphones will run away and should still be available to buy next year when Apple comes out with the next iPhone. In retrospect, there are now a lot of very affordable, even beautiful flagship smartphones with similar tech specs or better, priced at around RM2000 or even below RM1000. The Huawei Ascend P7 and ASUS ZenFone smartphone range comes to mind.

[Source]
Apple iPhone 6 Specs & Price >