6 Flippin' Features that the Samsung Galaxy Z Flip3 5G has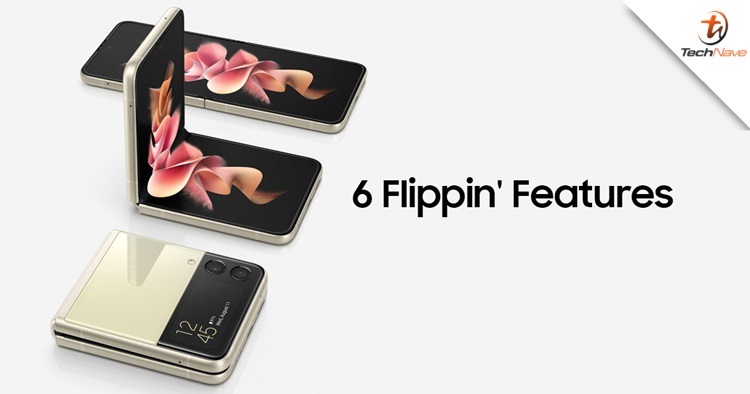 With the introduction of the second (they skipped number 2) generation - the Samsung Galaxy Z Fold3 5G - foldable smartphones have just become more accessible to consumers than ever. We have already given our first impressions and review of the Galaxy Z Flip3 5G. But if you want a quick summary, we got you covered.
The Galaxy Z Flip3 5G is more than just about being able to fold with style in front of your friends and family. So in this article, we present to you 6 Flippin' Features that the Galaxy Z Flip3 5G has. Without kicking around the bush too much, let's get started.
#1 First foldable phone with IPX8 water resistance rating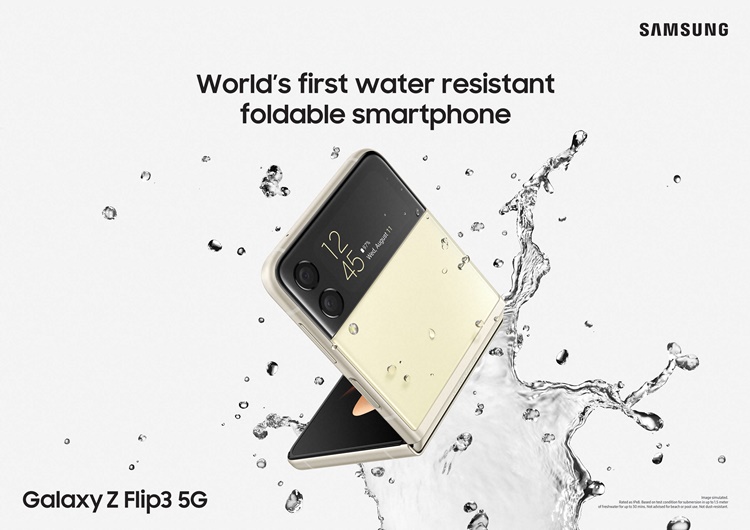 As advertised
Generally, non-tech enthusiasts would assume that the Galaxy Z Flip3 5G (alongside the Galaxy Z Fold3 5G) would get damaged once it gets in contact with water splashes and so on. In case you didn't know, that's not the case for the Galaxy Z Flip3 5G at all, as it's now equipped with an IPX8 water resistance rating. Now, you don't need to worry about any accidental water spilling or being under the rain!
#2 A Powerful Chipset in the Galaxy
The Galaxy Z Flip3 5G isn't just for show either but comes packed with one of the fastest and best chipsets in the industry. In fact, it sports a Snapdragon 888 5G chipset by Qualcomm, which was released by the end of 2020.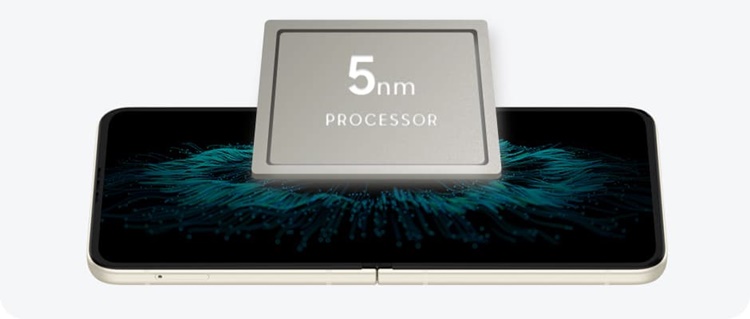 Don't judge the phone by its cover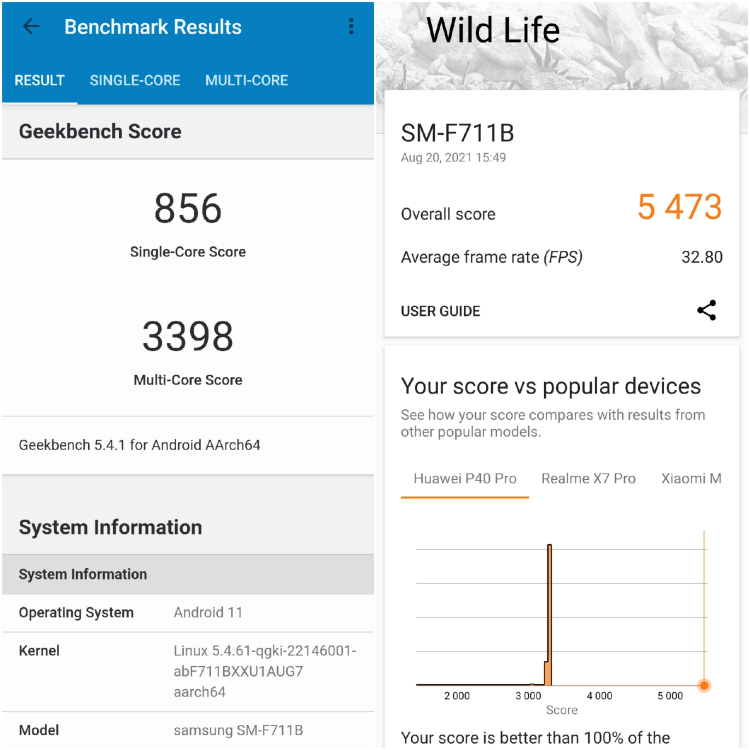 Our benchmark scores on the Galaxy Z Flip3 5G, most impressive
In technical terms, the Snapdragon 888 5G chipset delivers a 35% improvement in GPU performance. It even achieved up to 26 TOPS (Tera operations per second), making it one of the highest performing chips to date. In other words, you are getting a high-end performance chipset in the Galaxy Z Flip3 5G. Enough said.
#3 Enhanced 120Hz Intelligent Display
If that's not enough, the Galaxy Z Flip3 5G also has a notable upgrade in terms of display. Compared with the predecessor, the refresh rate is now twice as much at 120Hz, which is sure to make your viewing experience on the 6.7-inch Infinity Flex Display better than ever. It's also worth mentioning that the display panel is the Dynamic AMOLED 2x that offers the most vivid, brightest and smoothest performance in a Galaxy device ever.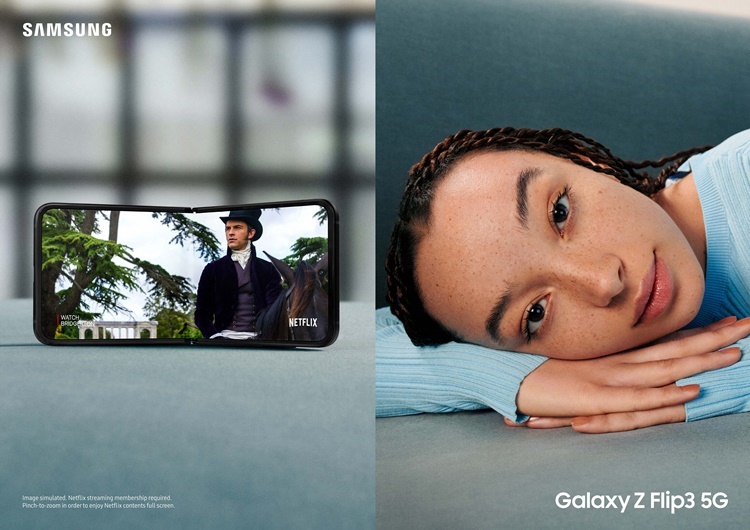 Say goodbye to screen lagging when streaming your favourite TV shows!
#4 Dynamic AMOLED 2x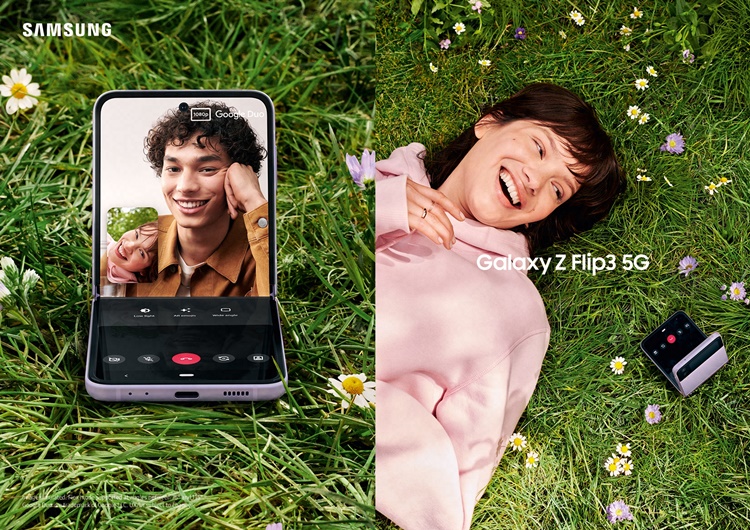 Bringing out the best visual performance
What's Dynamic AMOLED 2x? This is a display panel that includes HDR10+ certification for cinema-grade colour and contrast. It also reduces harmful blue light emissions to reduce eye strain and avoid disrupting your sleep if you use the phone before sleeping.
Dynamic AMOLED 2x simply delivers the best visual performance to the Galaxy Z Flip3 5G. Combining the aforementioned 120Hz refresh rate, it makes video streaming and scrolling through your social media feed as smooth as a baby's bottom.
#5 Dolby Atmos sound system
A feature that doesn't need any introduction, Dolby Atmos is also part of the Galaxy Z Flip3 5G. I mean, do we really need to explain this? It's Dolby flippin' Atmos! Having this sound system on any device just means you're getting the best in terms of audio performance.
#6 Intelligent Dual Battery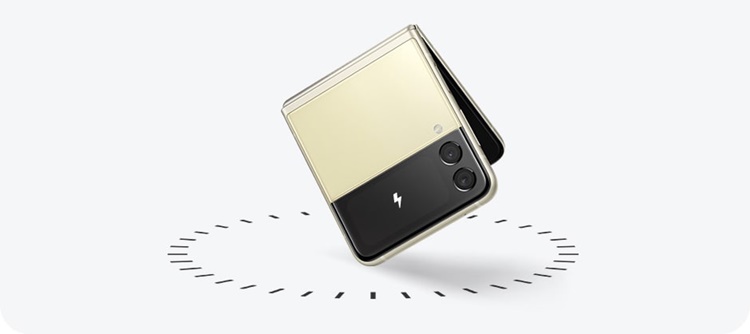 Respectable battery life
Last but not least, the Galaxy Z Flip3 5G features an Intelligent Dual Battery. But what does that really mean? Well, in layman's terms - this phone has software that can intelligently adjust the power efficiency of the phone depending on your usage. This means that even if it only has a 3300mAh battery, it has respectable battery life. Moreover, charging it to 100% doesn't even take more than an hour because of the dual battery placement!
The Galaxy Z Flip3 5G pre-order is still ongoing until the 21st of September, so there's still time! Pre-ordering it during this period will grant you an e-voucher worth RM600 that can be used straight away during the checkout section! Furthermore, you get a 1-year Samsung Care+ plan that's worth RM699 for free.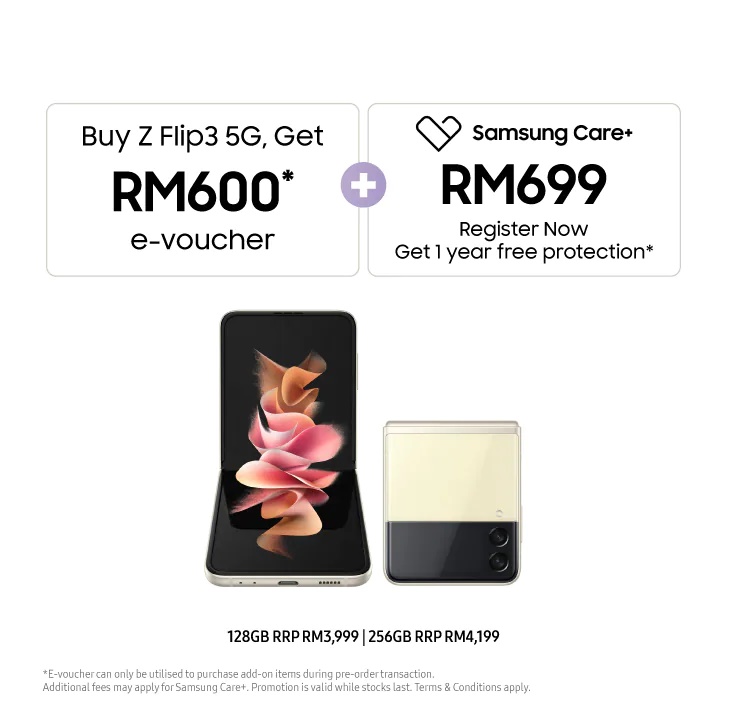 To get started, visit the official Samsung Malaysia Online Store here to learn more about the smartphone. So, are you convinced yet? If you are, don't wait anymore!
Samsung Galaxy Z Flip 3 Specs & Price >