A new Tencent Black Shark 3S is coming on 31 July 2020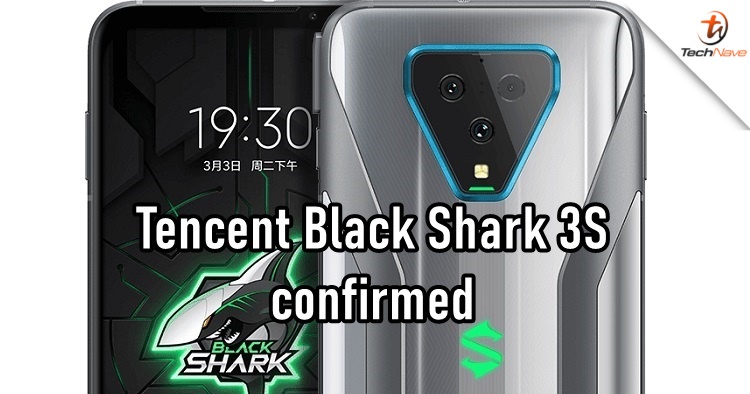 Right after the debut of the ASUS ROG Phone 3 and Lenovo Legion Phone Duel last week, Black Shark CEO Luo Yuzhou quickly jumped on the bandwagon hinting that there would be a new Black Shark 3S model. With that, it looks like the phone is indeed happening as an official teaser was just released on Weibo confirming the rumours.
On the official teaser image, it won't be just a standard Black Shark 3S but a Tencent Black Shark 3S model. Scheduled to be released on 31 July 2020, there isn't much information about the phone except that we expect the Snapdragon 865+ chipset on board and besides that, there could potentially be some memory upgrade. Rumours also have it that there won't be a "plus" version, so if the new gaming phone only comes with a new chipset, it could be quite underwhelming.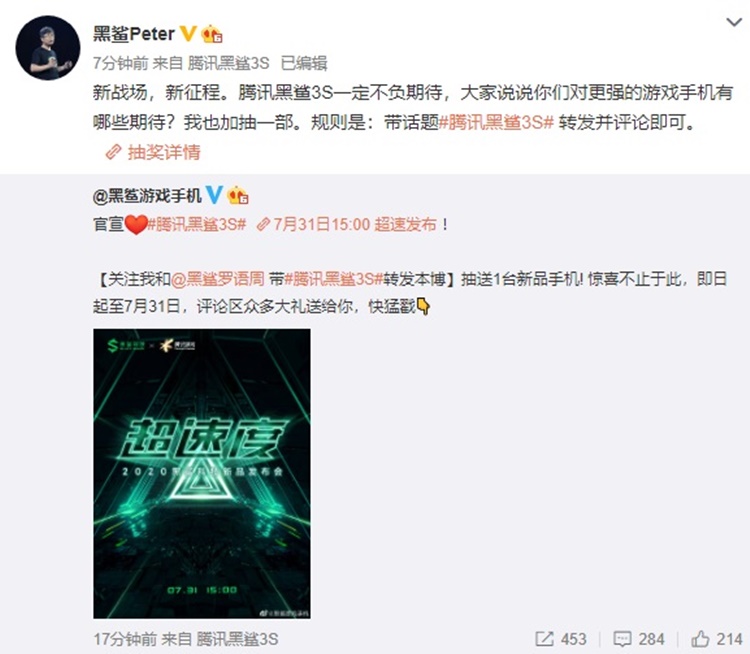 We can't really tell if it was a last-minute trick by Black Shark or they have been planning this all along. But either way, mobile gamers who are on a budget could consider this option to the new ASUS and Lenovo gaming phones. There is a possibility that Black Shark might import this into Malaysia too so until then, stay tuned for more trending gadget news at TechNave.com.