AMD has revealed the design for its Radeon RX 6000 series GPUs...in Fortnite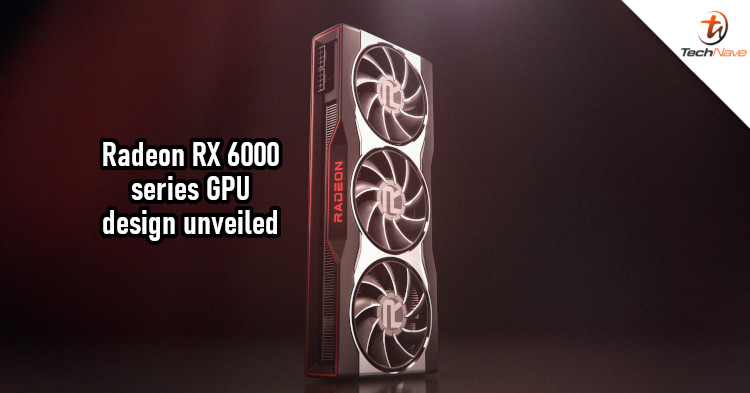 Last week, AMD finally confirmed the launched dates for its next-gen Radeon graphics cards. The RX 6000 series GPUs won't be unveiled until 28 October 2020, but that doesn't mean that the leaks haven't been coming our way. In fact, AMD was kind enough to show us how the new GPUs could look like.
AMD first posted a still image of the RX 6000 series GPUs on Twitter and mentioned that it features a new cooler design. The company also said that people could see a 360-degree view of the new card if they wanted to, though they'll have to do so Fortnite of all games. Specifically, you'll have to visit the AMD Battle Arena map in Fortnite with the map code of "8651-9841-1639". That's the one for Box Fights, by the way.
I took a couple screenshots for anyone interested. The code in the post brought me to a matchmaking hub that had 5877-8461-8283 on the wall pic.twitter.com/pdysKfK7rc

— Nathan (@NateOrb) September 14, 2020
If you don't have Fortnite, check out the embedded Twitter post above. As you can see, the Radeon RX 6000 series GPU depicted features a triple-fan cooler and a rather large die size. For power, it requires two 8-pin PCIe connectors. You can also see one HDMI port, two DisplayPorts, and one USB Type-C port for VR headsets. It was said that a Radeon RX 6000 series GPU was benchmark recently and it could be the card shown here.
Unfortunately, AMD is still refusing to share any details on the SKUs, so we'll have to wait for the official unveiling or for more leaks to appear. But what is your opinion on the design of the cooler? Let us know in the comments below and stay tuned to TechNave for more updates on this.