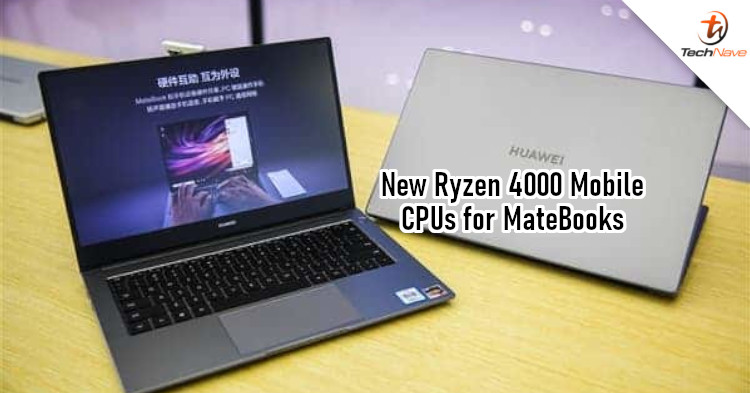 About two weeks ago, it was rumoured that Huawei was getting ready to launch new variants of the MateBook D14 and MateBook D15 laptops. We did a review on the MateBook D15 a few months back, so you can check that out for an idea of how the laptop would perform. But anyway, this new variant of the device will sport AMD's latest Ryzen Mobile CPUs.
According to Gizchina, Huawei launched AMD variants for both the MateBook D14 and MateBook D15 yesterday. These come pack with AMD's 7nm Ryzen 4000 Mobile series CPUs, which provide an improvement in performance compared to the Ryzen 3000 Mobile series CPUs. Specifically, they're equipped with either the AMD Ryzen 5 4500U or Ryzen 7 4700U CPU that can provide an increase in performance of up to 59.2%.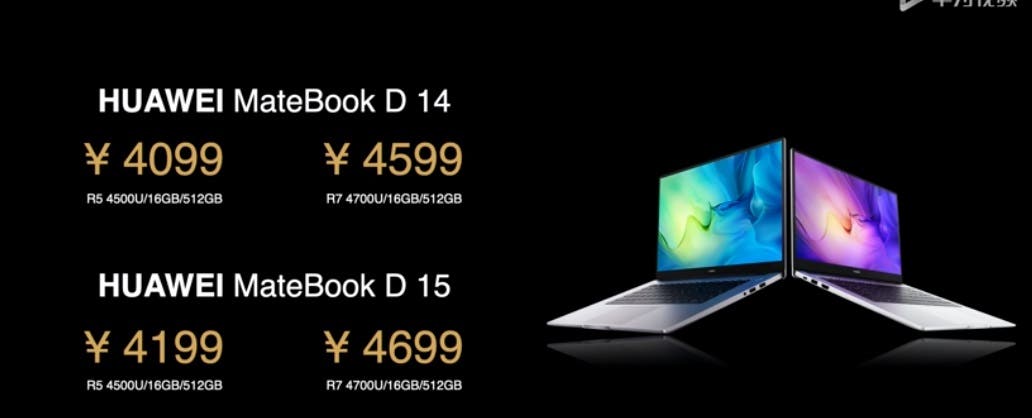 Besides that, it's said that Huawei has improved the thermals of the two laptops with thinner blades for its active fan cooler. Allegedly, it'll deliver up to 38% more heat dissipation and lowers noise by as much as 5dB. The other features remain unchanged, so the two laptops still have the pop-up webcam, fingerprint reader, and 65W fast-charger.
Considering the given prices (see below), the newer variants of the MateBook D14 and D15 are probably the better deal. But would you be interested in getting one of these laptops if they launch here in Malaysia? Let us know on our Facebook page and stay tuned to TechNave.com for more news.
Huawei MateBook D14 prices:
Ryzen 5 4500U, 16GB RAM, 512GB storage - 4099 yuan (~RM2487)
Ryzen 7 4700U, 16GB RAM, 512GB storage - 4599 yuan (~RM2790)
Huawei D15 prices:
Ryzen 5 4500U, 16GB RAM, 512GB storage - 4199 yuan (~RM2547)
Ryzen 7 4700U, 16GB RAM, 512GB storage - 4699 yuan (~RM2851)