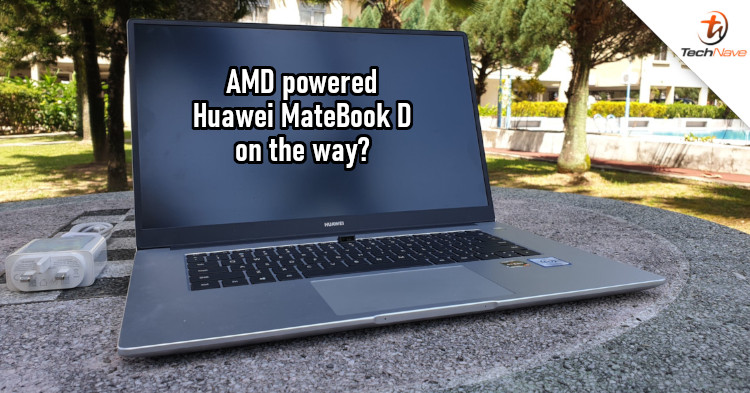 The last Huawei MateBook laptop was the Intel-powered D 15, which we reviewed before
In years past, laptop manufacturers have always stuck with Intel CPU. But this year, AMD bulldozed its way back into contention in the mobile CPU space, with many laptops now featuring the companies mobile Ryzen CPUs. The latest one that may get it is a new Huawei MateBook D series laptop, which is going to be equipped with a CPU from the Ryzen 4000 Mobile series.
According to @_rogame on Twitter, Huawei could be preparing to launch a new MateBook D laptop that comes with the latest Ryzen mobile CPUs. Specifically, it's expected to have the Ryzen 7 4700U CPU, 16GB of DDR4 RAM, and a 512GB SSD. This is likely to be a pretty fast ultrabook, with the RAM supposedly being able to clock up to 3200MHz. As for the SSD, it's expected to be a Samsung part, with a read speed of up to 3300 MB/s and a write speed of 2100 MB/s.
SSD is fast too pic.twitter.com/kKMcGQHfn4

— _rogame (@_rogame) July 17, 2020
Interestingly enough, a device bearing the same motherboard model number appeared recently and it turned out to be the Honor MagicBook Pro, now powered by AMD. The AMD model came in two separate variants, one with the Ryzen 7 4800H CPU and the other with the Ryzen 5 4600H CPU. If this rumoured MateBook D is real, it would be an alternative that sits right between the two MagicBook Pro variants.
Of course, we can't confirm if this is the case. But @_rogame's leaked turned out to be accurate for the MagicBook Pro, so this one could be another hit. This laptop could be a good option for those who want an ultrabook without having to pay the extra premium for a Ryzen 7 4800H CPU, but would you be interested in it? Let us know on our Facebook page and stay tuned to TechNave.com for more news.