ASUS Malaysia will extend your laptop's warranty for 30 days if it expires during MCO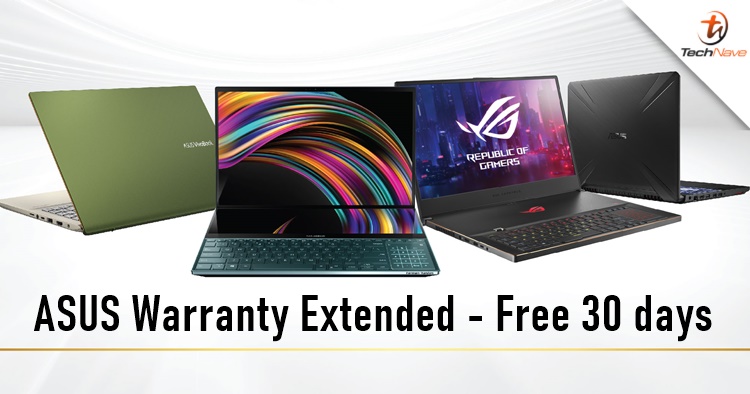 How is everyone holding up at home? If you happen to be an ASUS customer and your laptop's warranty is expiring during this Movement Control Order period, here's some good news. ASUS Malaysia have decided to extend all ASUS product warranty for an additional 30 days!
According to the company, the warranty extension will be effective immediately after the MCO is over (if it ends on 28 April, that is). This applies to ROG gaming laptops as well so don't you worry, gamers. Do take note that you won't be able to claim warranty during the MCO period as the company have temporarily paused their operations. However, their Customer Service chat is still online and you can still email them.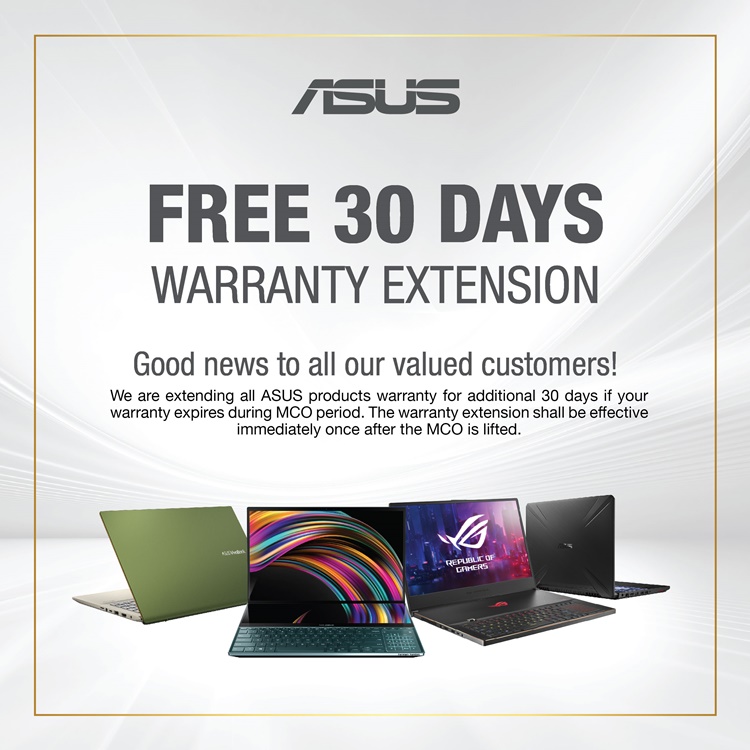 By the way, ASUS Malaysia also recently released a list of ASUS laptops eligible for the ASUS Perfect Warranty Plan. You can take a look if your laptop is part of the list right over here. Stay tuned for more ASUS news at TechNave.com.