ASUS ZenFone Max Plus review - Slim, big battery, 18:9 display value buster all-rounder for the masses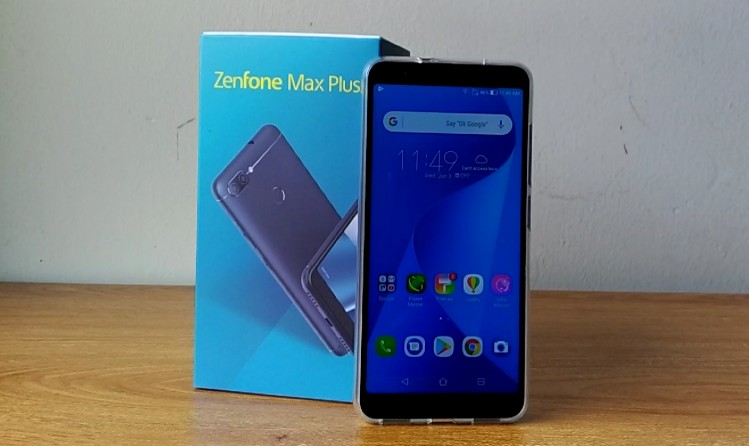 Tall and slim smartphones with 18:9 aspect ratio displays are flooding the market, with many just focusing on the display and not much else. Granted, this lets them churn out cheap devices but they don't really offer much in terms of value. The RM899 ASUS ZenFone Max Plus (M1) may just change this with not only a 5.7-inch HD+ 18:9 aspect ratio display but also, 4GB of RAM, a big 4130 mAh battery, a 16MP selfie camera and 16MP + 8MP wide angle dual rear cameras. Does it manage to deliver on it's value-for-money mission for Malaysia's masses? Read on and find out in our full review of the ASUS ZenFone Max Plus.
Design - Tall, slim and reasonably premium
Going for the slim yet premium metal design of the previous ASUS ZenFone Max smartphones, the ASUS ZenFone Max Plus is a bit taller and less wide due to the 5.7-inch 18:9 aspect ratio display. This makes it a bit more comfortable to grip and while the metal back is relatively anti-fingerprint and smudge resistant, it is rather slippery. Thankfully, there's a free clear soft silicone case bundled in the box.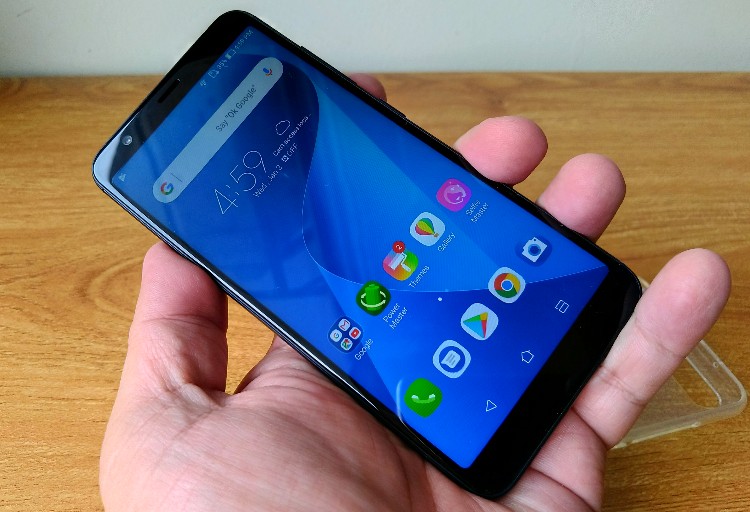 The large 5.7-inch 18:9 aspect ratio display in a compact body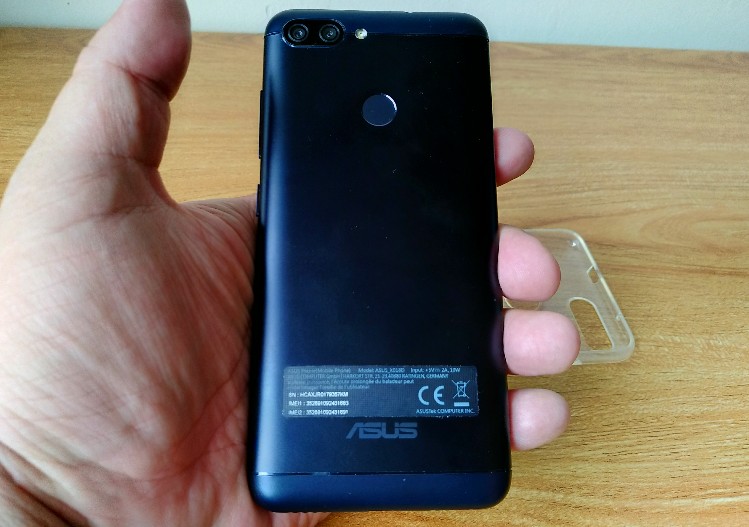 Premium metal back is anti-fingerprint but rather slippery
On the back, the dual rear cameras are slightly raised, but with the case on this isn't an issue. Also on the back is the rear fingerprint sensor which is fairly easy to reach even though the new body is taller.
Camera hump is a bit raised while the rear fingerprint sensor is easy to reach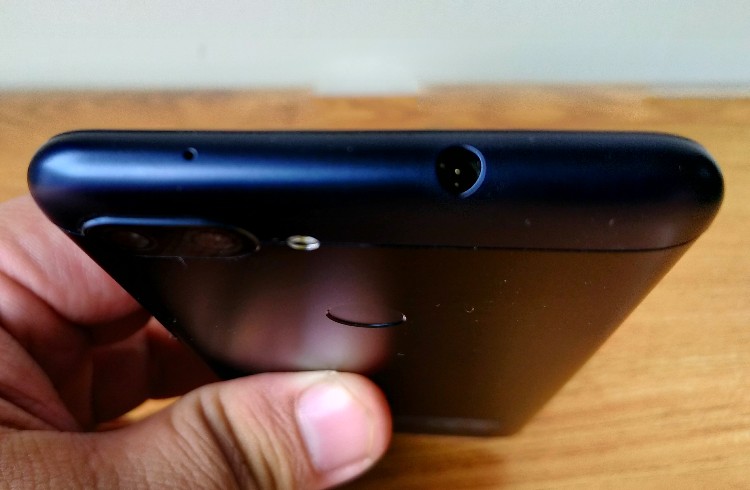 Still has a 3.5mm audio jack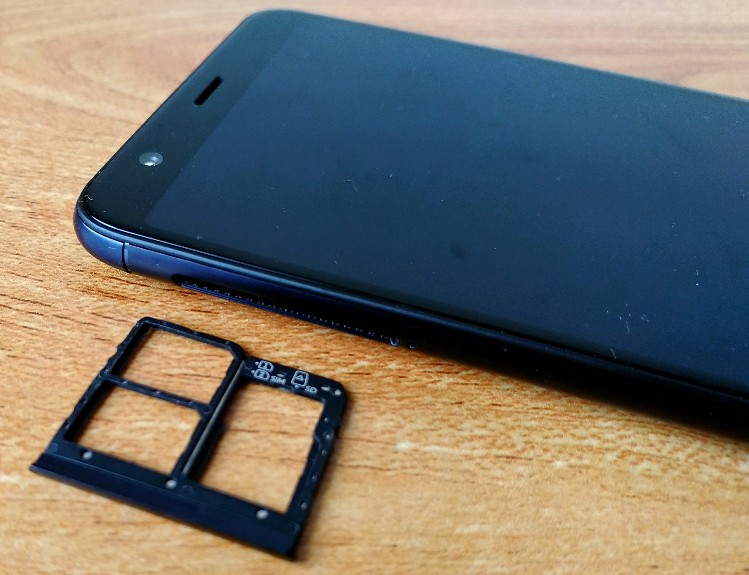 The triple slot tray can be used in a 2x nano SIM + 1 microSD combo
Despite the new display, the ZenFone Max Plus retains a 3.5mm audio jack and a microUSB port along with a speaker on the front and on the bottom. The power button and volume rocker are premium metal with the ZenFone circular pattern.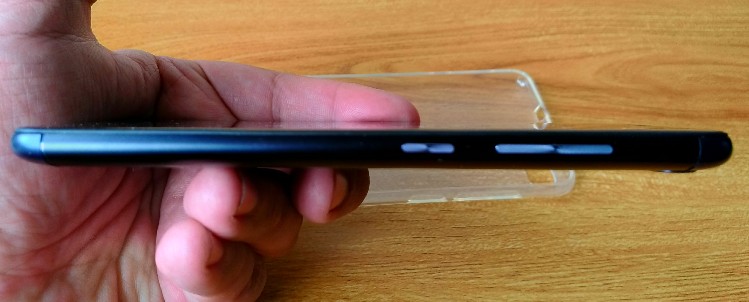 The buttons are metal with circular ZenFone design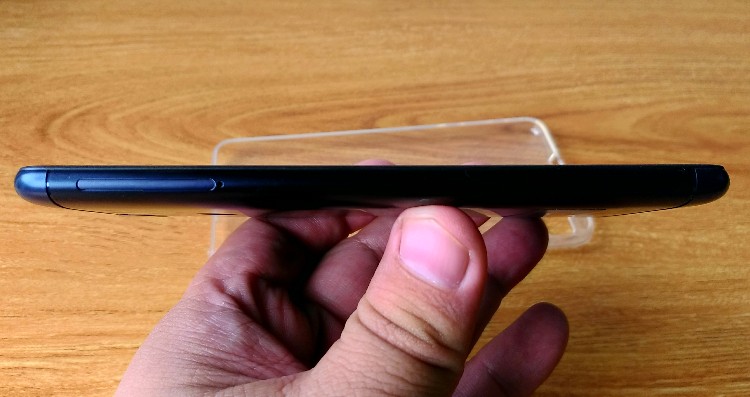 Nothing on this side but the triple SIM slot
The box bundles together the aforementioned free clear soft silicone case along with a free USB OTG adapter for a bit more value. There's also the usual 3-pin charger, microUSB cable, headset and documentation.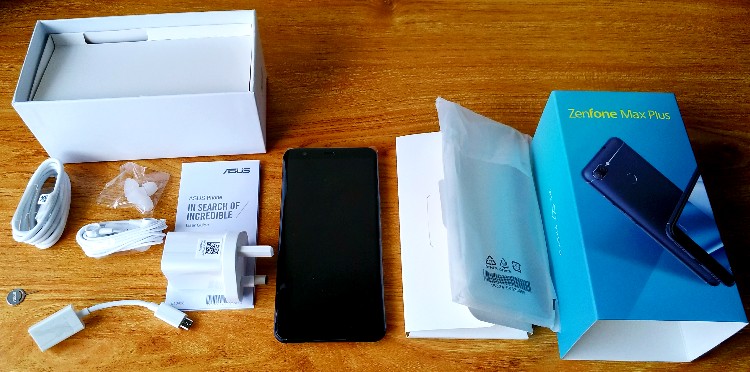 You get quite a lot of freebies bundled in the box - free case, USB OTG adapter, etc.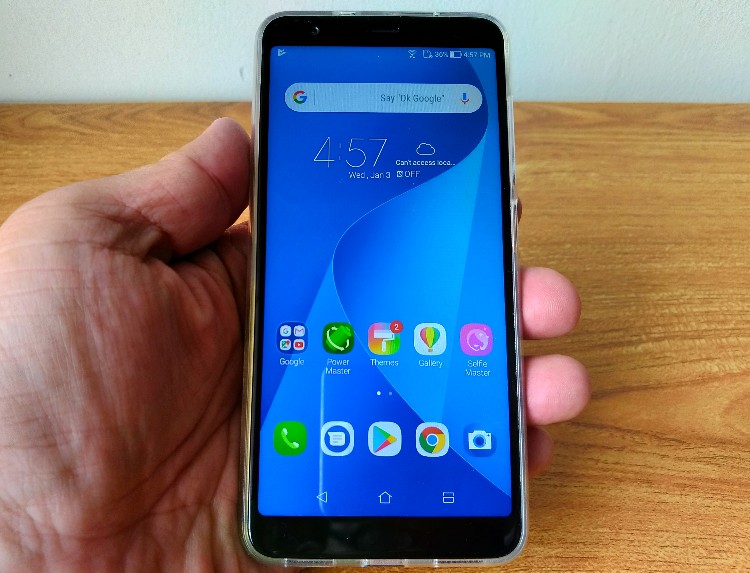 The free clear case keeps your ASUS ZenFone Max Plus protected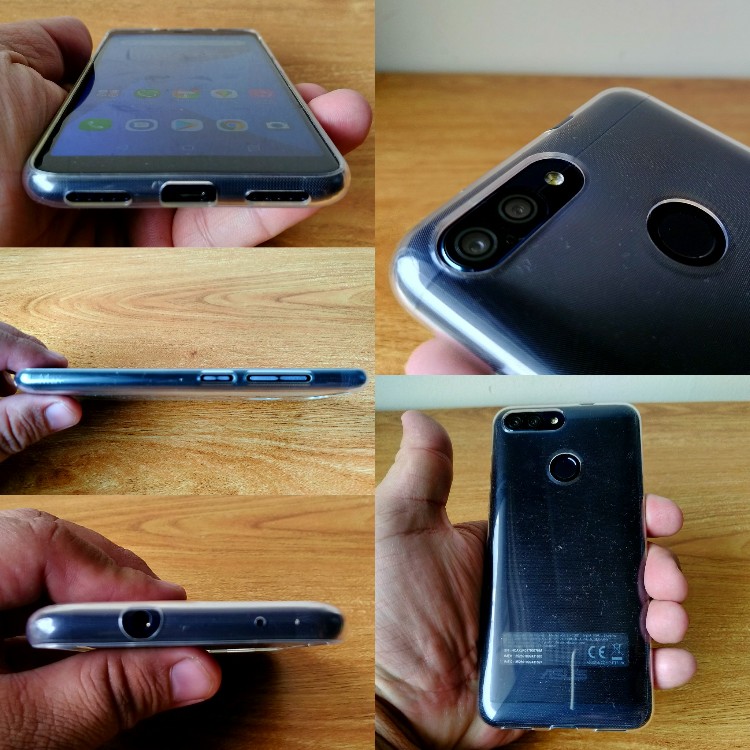 Tech Specs and Features - A good mix of highs and a few lows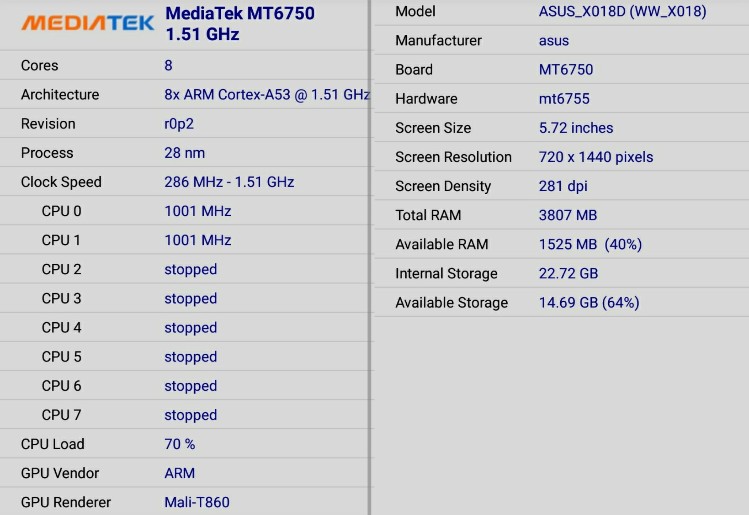 The ASUS ZenFone Max Plus has 4GB of RAM and an Octa-core processor
Here are the ASUS ZenFone Max Plus tech specs:
1.5GHz octa-core MediaTek MT6750T processor

4GB RAM

32GB storage + up to 256GB microSD

5.7-inch display (HD+, 720 x 1440 pixel resolution, 18:9 aspect ratio, Glove mode, 79.8% screen-to-body ratio)

16MP (PDAF, F/2.0) + 8MP (120 degree wide angle) dual rear cameras + 16MP (F/2.0, screen soft light) front camera

features fingerprint sensor, 4G LTE Cat 6, triple SIM slot (2x nano SIM, 1x microSD), Face Unlock, 5-magnet speaker

Supports 802.11 b/g/n WiFi, Bluetooth 4.0, AGPS

152.6 x 73 x 8.8mm | 160g

Android 7.0 Nougat

4130 mAh battery (fast charging)

Available in black, silver and pink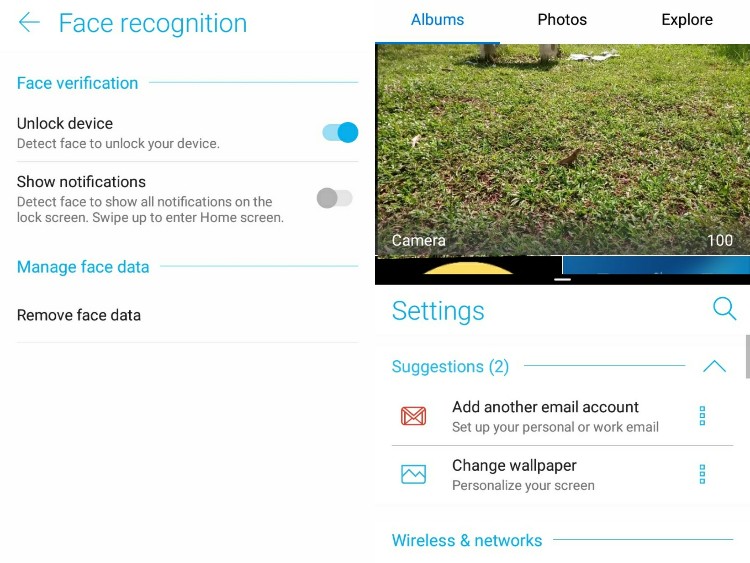 The ASUS ZenFone Max Plus has Face Unlock and a dual screen mode
ASUS have fused together a good mix of highs and lows which include 4GB of RAM, 16MP front and back cameras, rear fingerprint sensor, a large 4130 mAh battery with fast charging and an octa-core MediaTek MT6750T processor. There's also Face Unlock which works best in good light but there is always the rear fingerprint sensor for faster and more accurate screen unlocks. There's also a dual screen mode as well.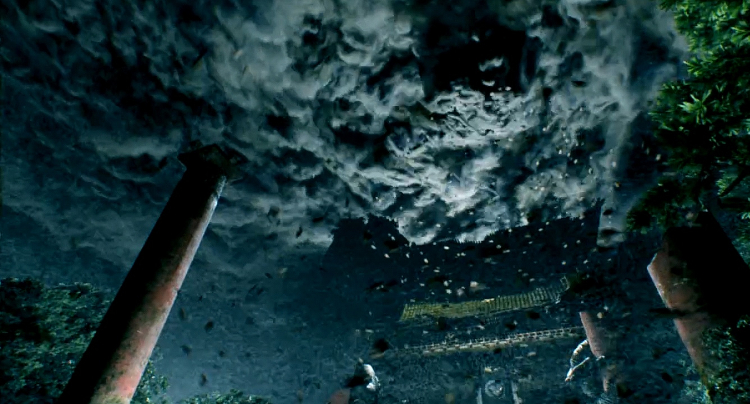 Movies look nice and widescreen on the ASUS ZenFone Max Plus
The 5.7-inch display 18:9 aspect ratio display is the first time ASUS have implemented such a display in their ZenFones and this makes for a good wide-screen experience but it is just at HD+ which is 720 x 1440 pixels. This isn't a bad thing at all considering that it helps to smooth overall graphics performance and most movie watchers won't be able to notice the difference.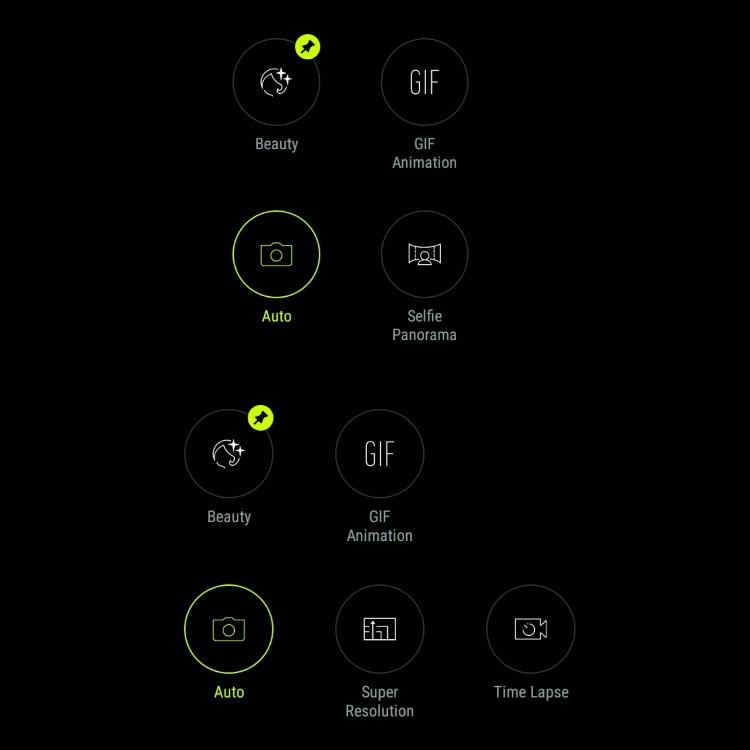 Front Camera features (on the top) and rear camera features (on the bottom) are rather basic
Camera features are mostly basic but ASUS have included Super Resolution and a Pro or manual mode for the dual rear cameras. Like other ASUS ZenFone 4 smartphones, you can switch between the 16MP PDAF sensor or the 8MP 120 degree wide angle sensor at any time. There's also the usual effects as well.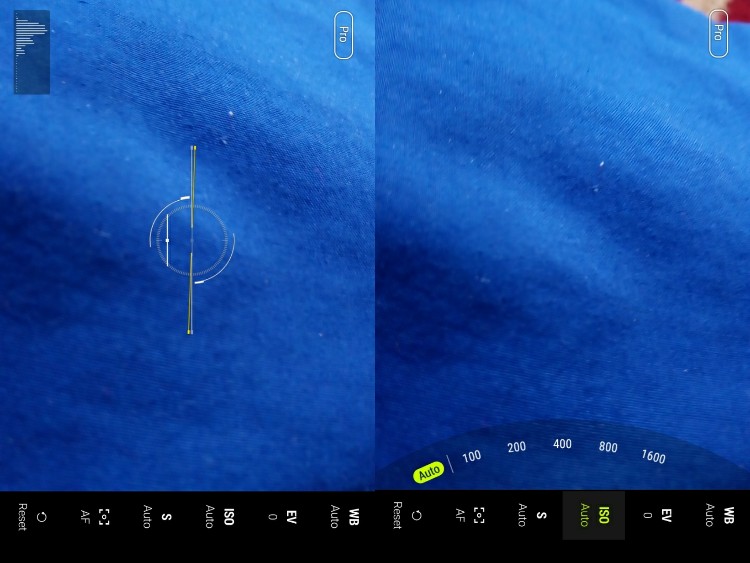 At least there's a Pro or manual mode
The 16MP front camera offers beautify and selfie panorama but the main thing is that both front and back cameras allow you to take images and full HD videos in 18:9 aspect ratio formats, something which not all 18:9 aspect ratio devices offer. There isn't any form of image or video stabilization though but we'll cover more on that in the performance section.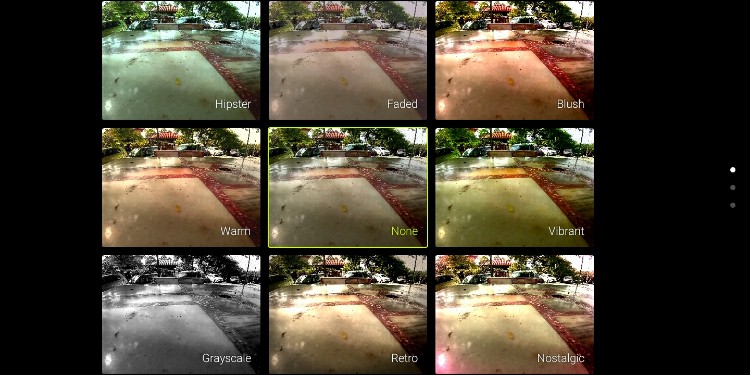 There's also various effects to choose from
Performance - Better than most in its range
Performance-wise, our benchmarks show entry-level to midrange scores like 39008 in AnTuTu and 445 in 3DMark: Sling Shot. Games performance is smooth in new games like Shadow Fight 3 perhaps due to the 720p resolution but even so, we had to cut down visual graphics quality to medium in Asphalt 8: Airborne. This is not bad at all considering the ZenFone Max Plus's entry-level price though as most entry-level devices lag terribly in Asphalt 8.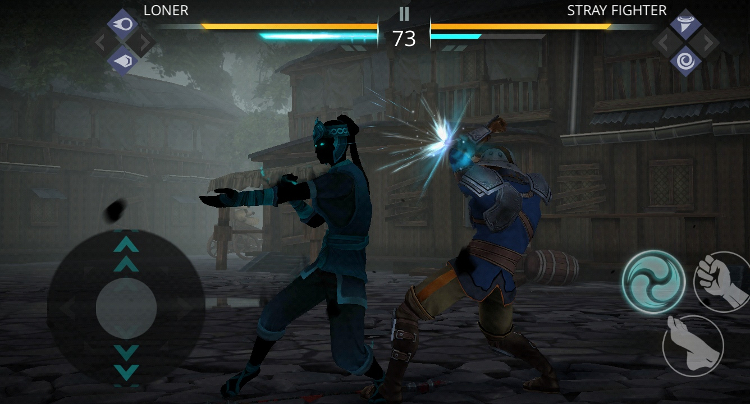 Shadow Fight 3 plays smoothly on the ASUS ZenFone Max Plus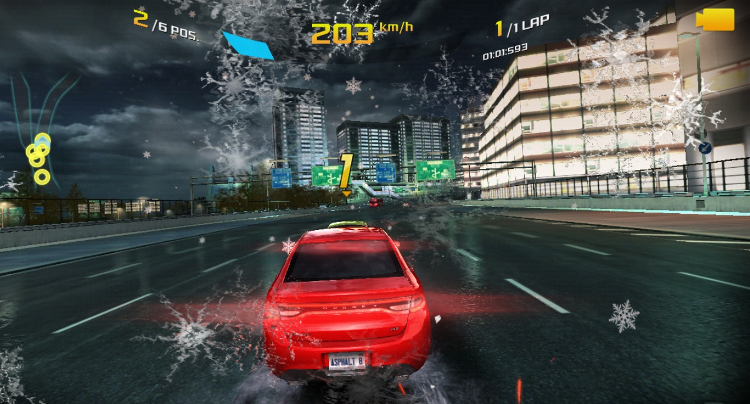 You can also play Asphalt 8: Airborne but expect to have to cut down some visual quality settings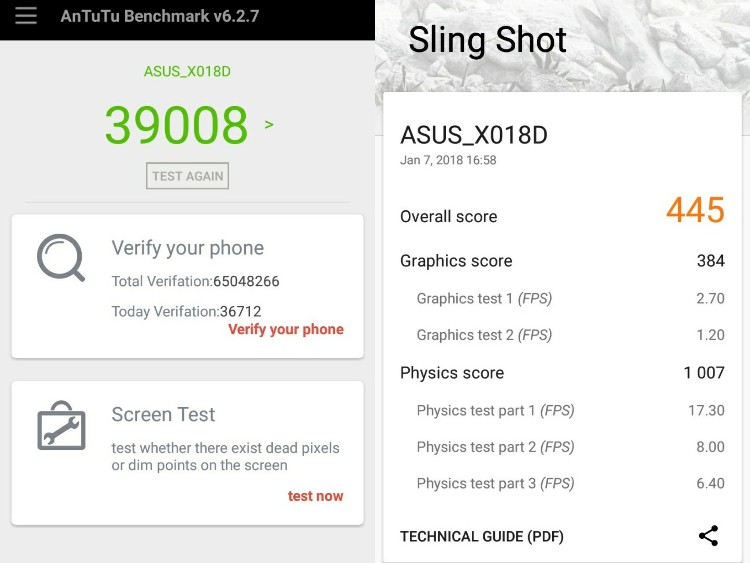 AnTuTu and 3DMark scores are fairly good for an entry-level device
ASUS have tuned the MediaTek processor fairly well, so even if you binge game a little, the ZenFone Max Plus doesn't overheat. It does get a bit hot at 60 degrees or so, but this isn't an issue with the free silicone clear case. Battery life is quite good for the most part with about 2 to 3 days on normal to medium usage and almost 2 days on heavy usage. Fast charging lets you get a full charge in under 2 hours or so.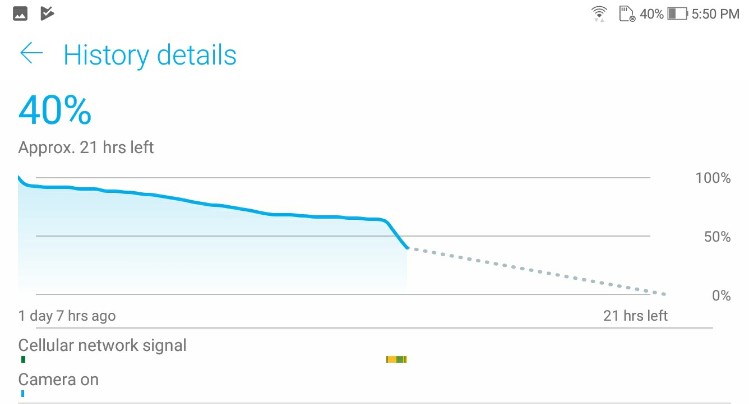 You can get about 2 days or so on medium usage
For movie watchers, the 5.7-inch HD+ display is quite satisfying even if you don't get to see all of the movie (most movie content is still maxed out at 16:9) on the 18:9 aspect ratio display. Audio quality is quite loud and clear but you do get a bit of scratchiness on higher registers. Call quality and WiFi connectivity work well for the most part.
Camera-performance is surprisingly good for an entry-level smartphone with fast autofocus and mostly accurate colours. Previously, there was a HDR mode but this was removed with recent updates for better clarity. Portrait mode helps offer a bokeh or blurred background effect and works well on both the front and rear cameras but does sometimes look a bit artificial. While there is no front LED flash, the screen lights up as a sort of soft light for fairly clear low-light selfies.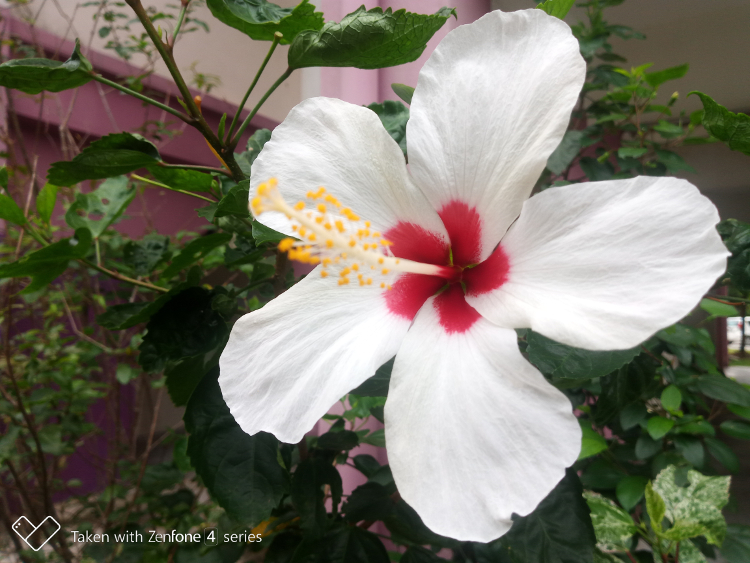 Portrait mode isn't so blurred sometimes but the details are quite clear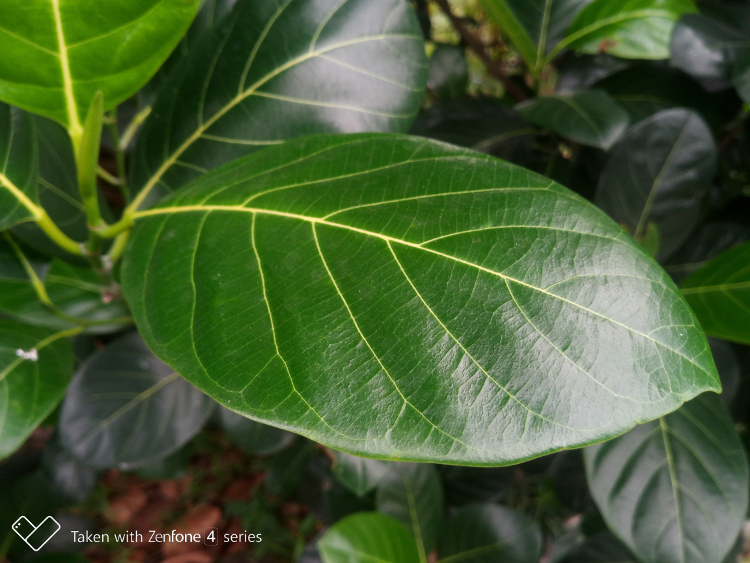 Auto ~ Quite detailed, see all the veins?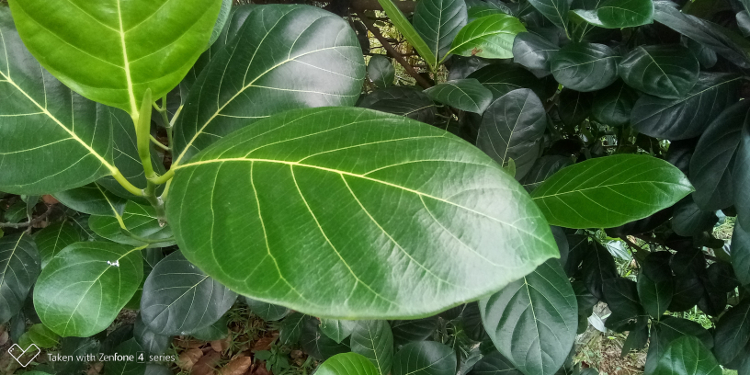 Auto, wide angle ~ even at 8MP the shot is still quite detailed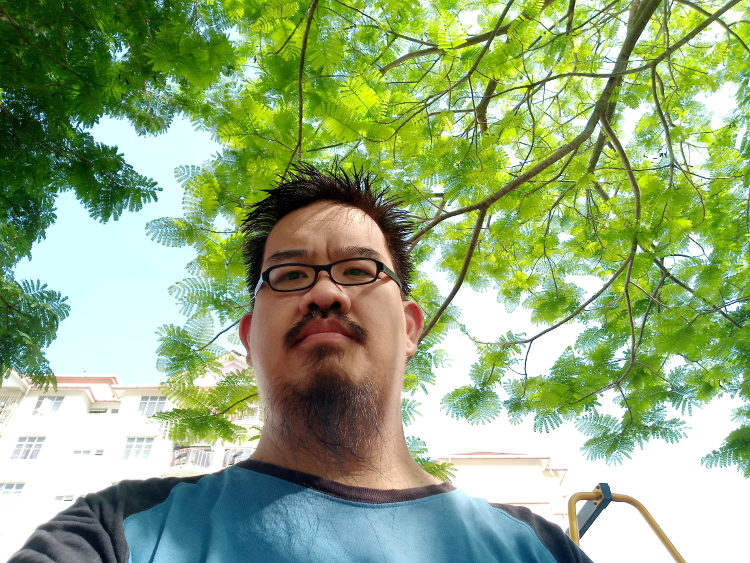 Auto, Front camera - Nice colours on this selfie camera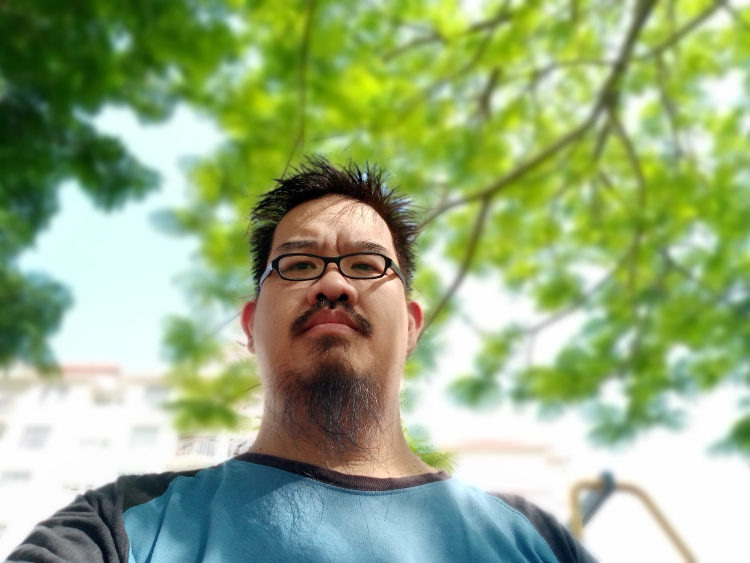 When it works, portrait mode is quite well done
The front camera is just as good as the rear and captures fairly smooth video in full HD but neither offer any image or video stabilization. This isn't bad at all in good lighting conditions, but in low-light, video gets quite shaky and images show a good deal of noise. The quality of both still photos and videos are definitely better than most entry-level smartphone cameras just don't expect to get the same quality as a cameraphone like the ZenFone 3 Zoom.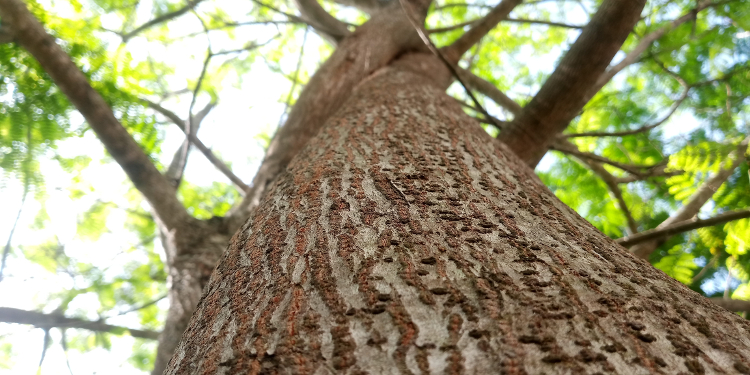 Super Resolution captures all the fine details

Panorama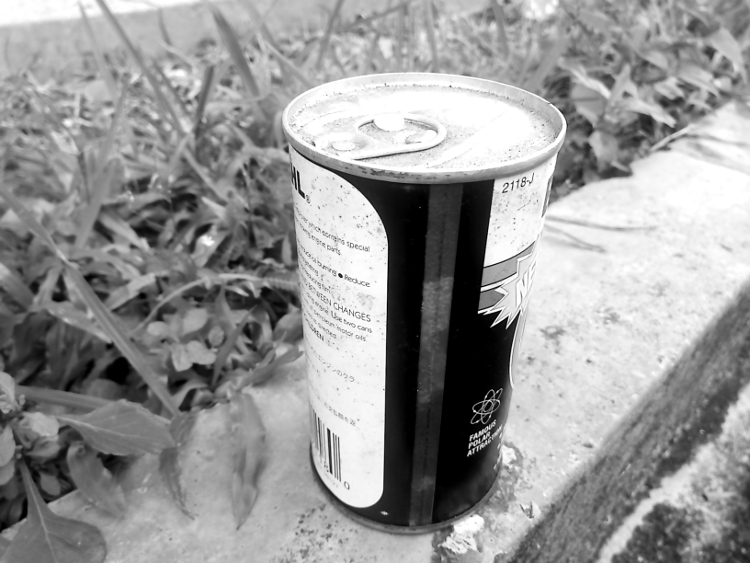 Auto, Effects - Mono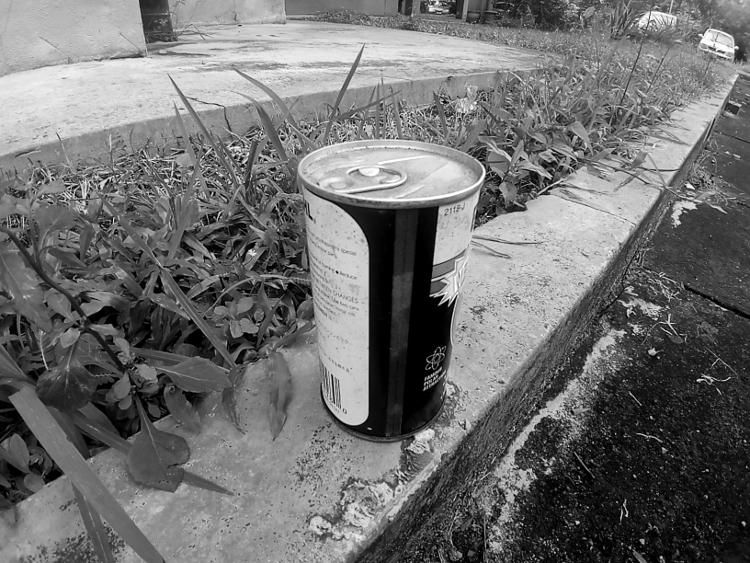 Auto, Wide Angle, Effects - Mono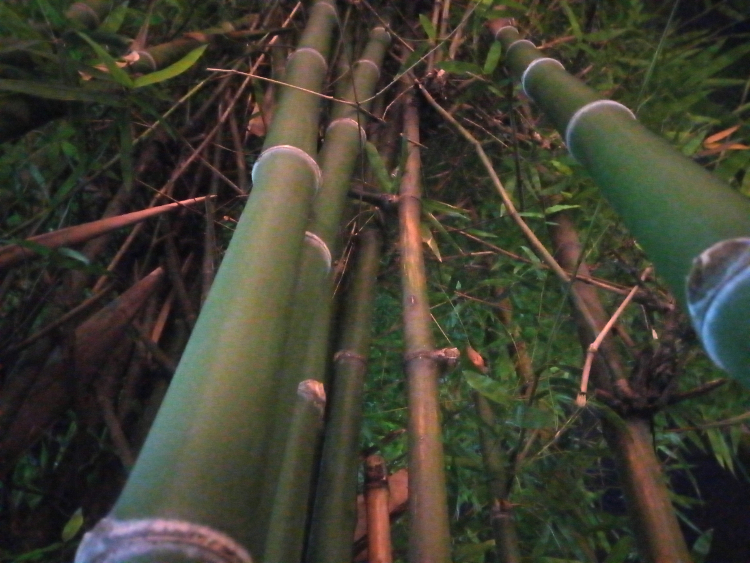 Low-light performance is rather noisy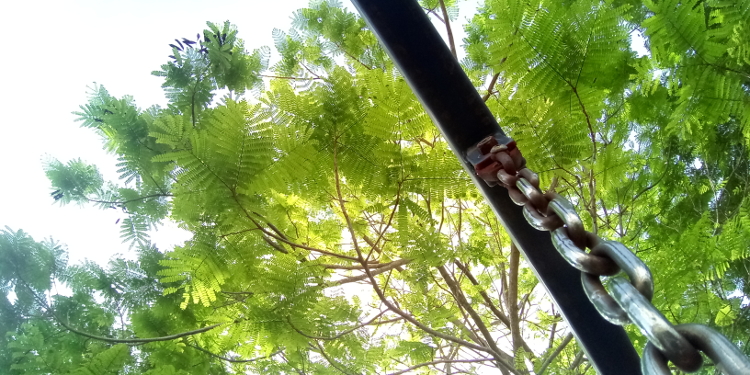 You can capture great images in 18:9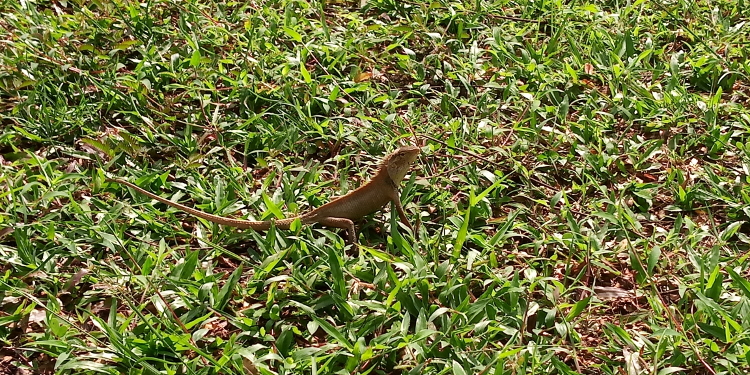 Auto, 18:9, Zoom 2.4x
Conclusion - A very good value-for-money smartphone that ticks all the boxes
Priced at just RM899 (now RM849 on Shopee according to our price lists), the ASUS ZenFone Max Plus punches well above its entry-level price range. The mix of features here ticks most of the boxes for almost anyone looking for a well featured smartphone. Want a metal body? Tick. Need a big battery? Tick. Like a big screen a small body? Tick. Take lots of selfies? Tick. Suddenly need a wide group shot in a small space? Tick.
Even the MediaTek processor has been tuned well, and 4GB of RAM is quite a lot for an entry-level device. Granted, it isn't the best gaming device, nor is it the best cameraphone but for its price range, it does better than most of its competition. The closest competition can be seen in our Best 5 value-for-money smartphones below RM1K for the New Year article like the Xiaomi Redmi Note 4 or the Moto G5S Plus but go check it out for yourself for more details.
Even better, you can now win the ASUS ZenFone Max Plus for free (until 21 January 2018), and if you've already got it, here are some features you may or may not know about it. Can you think of any other 18:9 aspect ratio display smartphones around RM899 with the same features as the ZenFone Max Plus? If you can, let us know in our Facebook page and stay tuned to TechNave.com for the latest tech news and reviews.
Asus Zenfone Max Plus Specs & Price >