Another phone given out by YTL exploded while charging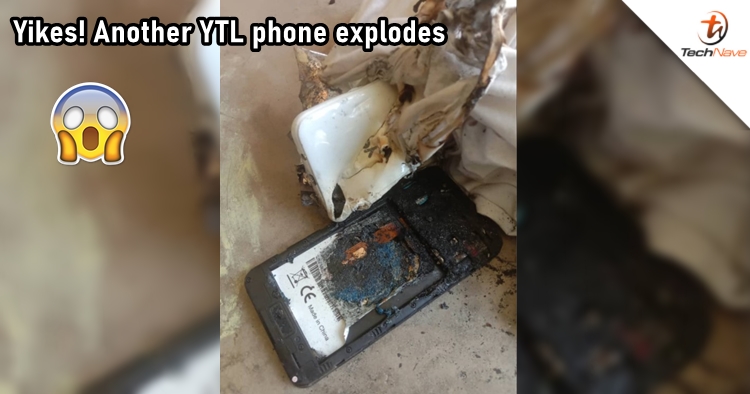 Another day, another phone from Jaringan Prihatin explodes. A couple of days ago, a 9-year-old student's phone battery caught on fire during an online class and the device is the YES Altitude 3 given by the Malaysian government. Luckily, nothing bad happened to anyone in the accident and the student was rewarded a Redmi Note 10 5G by Xiaomi afterwards as a replacement. Now, yet another device from the program exploded while it was charging.
According to Twitter user najmi_fatin, her sister's phone, which is the same model as the one from the previous exploding case, exploded while it was charging. It is said that the phone's battery has gotten slightly bloated but she didn't think much of it and continued to charge the device as usual. Eventually, you know what it is...
My sister punya dh selamat dah. Masa tengah charge kot meletop. pic.twitter.com/d4g2YayW8A

— (@najmi_fatin) June 17, 2021
However, thanks to one of her kind-hearted teachers, the little girl was able to gather enough money to get a new phone. The teacher named Haspul Nizam Deraman contacted the school and tried to gather funds from the parent-teacher association (PIBG). It is such a shame that these devices given out under the program are faulty and could endanger the students' lives. We hope that we won't hear another news again about explosions of these devices and that our government will choose a better model next time to give out (such as Xiaomi?).
Let us know what you think about the news on our Facebook page. Stay tuned to TechNave.com for more viral local tech news.