Apple A14 Bionic chip comes with 6-core CPU, first ARM processor with clock speeds over 3.1GHz
There's been quite a few news on the Apple A14 Bionic chip in the last week or so, such as the confirmation of its mass production in April 2020. Apple has clearly begun to test its engineering samples too, considering that the Geekbench 5 score for the chip has appeared. And boy, it's one heck of a benchmark score.
According to IceUniverse, a sample version of the chip got a score of 1658 for Single-core performance and 4612 for multi-core performance on Geekbench 5. This is a 6-core processor that's running at a base of 3.09 GHz and is expected to be able to clock even higher when in use. We also know that this chip will be manufactured on the 5nm process, so it will have very good power and thermal efficiency.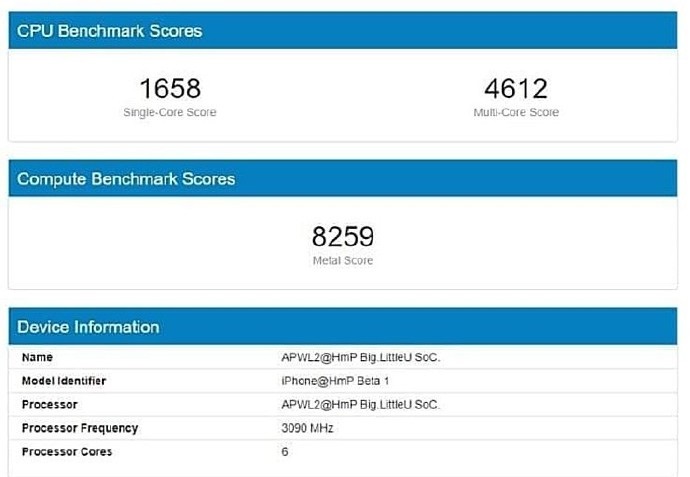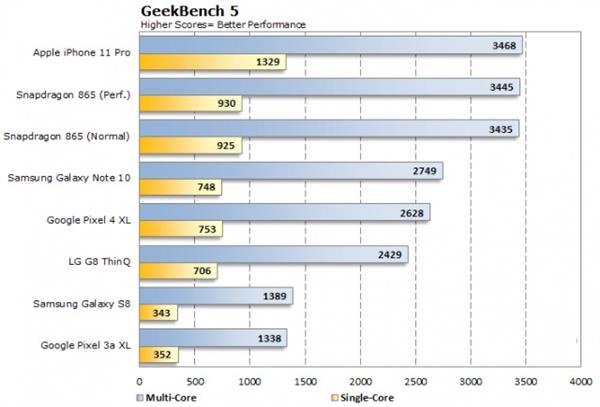 For reference on performance, you can check out the bar chart from Research Sniper above. It shows that the A14 Bionic's performance score exceeds the iPhone 11 Pro's A13 Bionic and the Qualcomm Snapdragon 865 chipset by a considerable margin. This makes it the current best-performing chip, as well as the first ARM-based processor to exceed 3.1GHz in clock speed.
To put it simply, the Apple iPhone 12 is going to be the most powerful phone when it launches and that really makes us look forward to it. But what about you? Are you going to upgrade to the new iPhone model when it comes to Malaysia? Let us know on our Facebook page and stay tuned to TechNave.com for more Apple news.