Apple iPhone 6 and iPhone 6 Plus get drop tested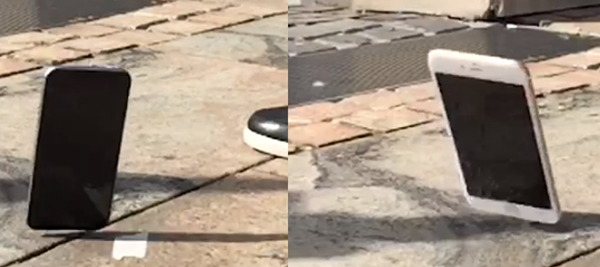 Both the Apple iPhone 6 and iPhone 6 Plus have already been released in the US and selected markets. As such, there is already a drop test for both iPhones, this time courtesy of Phonebuff. The drop test reveals that the new metal casing is definitely tough and strong, with next to no damage from the drops apart from a few scratches. However, the supposedly shatter proof glass protecting both screens... shattered, quite badly. Apple has been quite clear in that the glass covering both iPhones is not Corning Gorilla Glass. We also would like to note that the Home button for both the iPhones which is protected by sapphire crystal did not break or crack, and that the larger and heavier iPhone 6 Plus broke faster than the iPhone 6, proving that the bigger something is, the harder it will fall. Check out the video for yourself below:
If you're wondering how the Apple iPhone 5S and iPhone 5C did last year, check out our coverage of the drop test for these two earlier iPhones.
[Source]
Apple iPhone 6 Specs & Price >