Celcom shares their plans for the future of 5G and more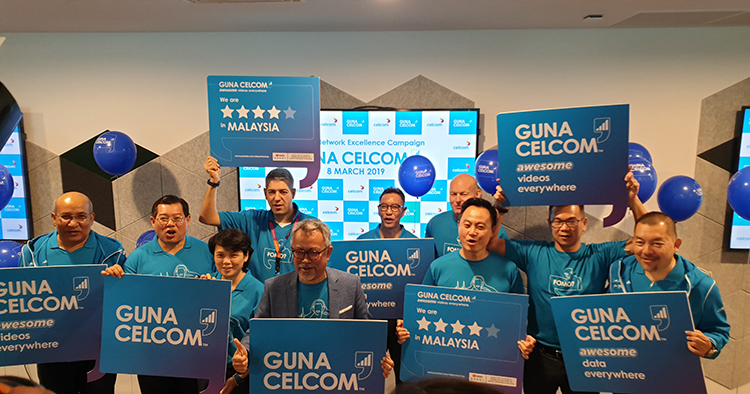 The era of 5G is upon us and Celcom is not wasting any time to be one of the first to utilize the feature. Their plans go beyond just upload and download speeds. They plan on delving into IoT (Internet of Things) which go beyond internet speeds.
Celcom will be showcasing some results of their R&D over the years. They first unveiled their 5G download and upload speeds in 2017, started preparing for the 5G network throughout 2018 and now they are collaborating with KKMM, MCMC and other vendors for the 5G testing happening next month in Cyberjaya and Putrajaya.
Besides that, the telco giant is looking showcase its 5G use-cases such as holoportation (a 3D capture technology which reconstructs the person using it in holographic form, making it look like they are in the same space as you despite them being miles away), Connected Vehicles (think self-driving cars), VR Football Matching, 5G Fixed Wireless Access or FWA (which is basically your future modems at home for 5G) and connected drones. You can expect to see all these innovations during the industry 5G showcase in April.
Celcom also spoke of their "Guna Celcom" campaign where they went out and about painting the town blue. They've achieved 94% out of 965 clusters nationwide for their network which includes 25 prime cities in Malaysia. In addition, they've achieved 4-star rating for HD video streaming on Youtube. As of February this year, they have over 9000 LTE sites nationwide, providing one of the best coverage in Malaysia.
Currently, their Celcom Home Wireless offers one of the best 4G broadband services in the country with over 1TB of internet in their package. This broadband is also available in West Malaysia and there isn't any hassle in installing the service as it customers only need to plug and play to enjoy.
While I simply thought that the era of 5G would only be about internet speeds, it is interesting to know that Celcom is going beyond that by providing us with more new technological advancements. Are you a Celcom user? For the latest news of telcos here in Malaysia, better check TechNave.com!