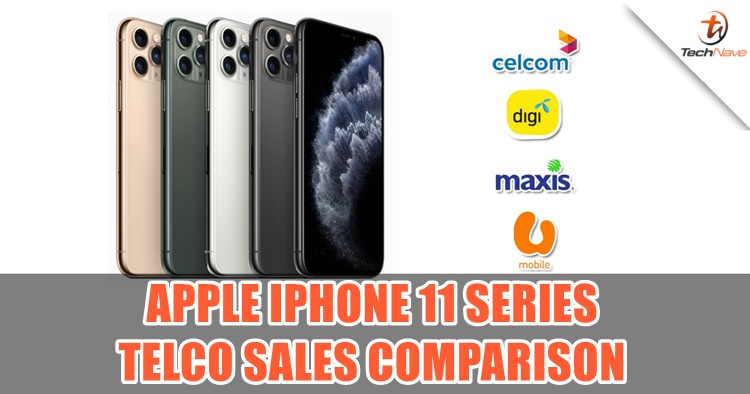 Today, the Apple iPhone 11 series are now available in Malaysia and it's that time of the year again on which telco plan is the best one for you. Well, we have round up the four telcos - Celcom, Digi, Maxis and U Mobile so without further ado, check out what they have to offer below!
Celcom - The iPhone 11 is as low as RM52/month or RM1738
Starting with the blue telco, they will be offering EasyPhone and Device bundle packages as expected. EasyPhone should be the fan favourite for those who are on the budget as they can rent or upgrade from as low as RM52/month with the iPhone 11 on Celcom Mobile Platinum Plus. Also on the same postpaid plan, you can get the iPhone 11 for RM1738.
Besides, if you happen to be a Citi Card member, you will bring home a complimentary Powerbeats3 earphone worth RM769! What a deal indeed. You can find out more information right over here!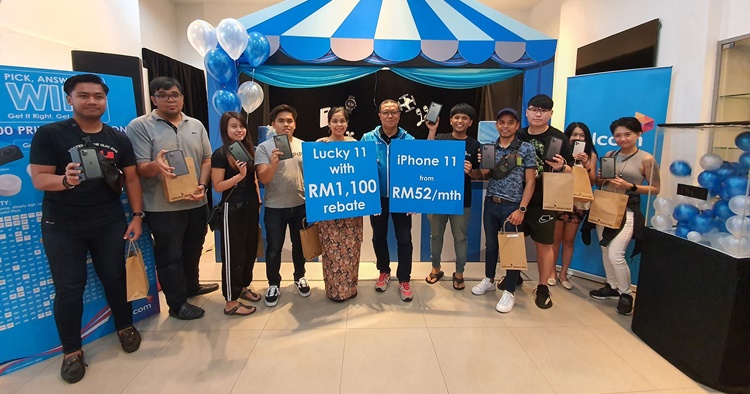 In other news, Celcom was also proud to give 10 lucky customers that pre-ordered their new iPhone online via Celcom Online Shop. They were the first ones to have it at 12.01 AM, 27 September 2019, when the telco visited their homes for midnight delivery. The exclusive gift box includes a polo T-Shirt, a thank you card, and an exclusive invitation for a BMW test drive.
Digi - Lowest ALL-IN instalment plan with PhoneFreedom365
Next, the yellow telco is doing something different from before. This time, they are offering an ALL-IN instalment plan for all the three iPhones. In fact, it's also the lowest and considering the "ALL-IN" keyword after looking at their plans. You can read more about it here.
Also, more from the link above - customers who sign up for the Digi Postpaid 160 and Digi Postpaid 190 plans with PhoneFreedom 365 are also entitled to the complimentary Digi Shield coverage for 24 months, which includes protection against accidental and liquid damage. On top of that, they may upgrade to a new iPhone for free from the 18th month onwards after completing the required payments with no outstanding amounts.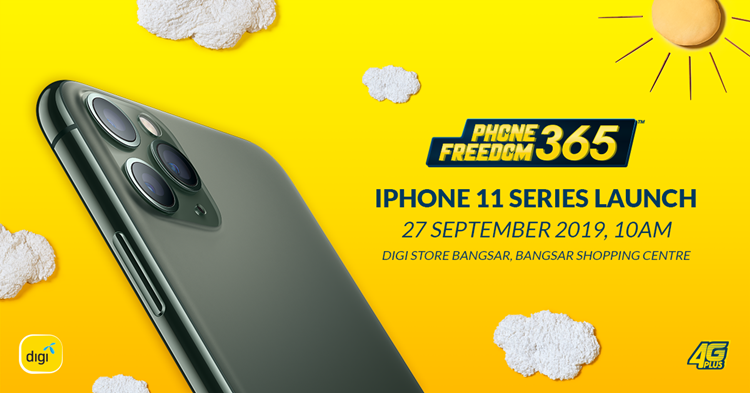 In addition, the first 80 customers at the Digi Store in Bangsar Shopping Centre (BSC) today will get to purchase the Apple Watch Series 4 or iPhone 6s at only RM11, as well as enjoying up to 60% discounts for selected iPhone accessories in the BSC store.
More details on the launch are available here, or the pricing on Digi's website here.
Maxis - Standard Zerolution and normal contract from RM167/month or RM3101 respectively
Maxis' sale is still using the same Zerolution and normal contract package, but it has a free 3 months theft and damage protection for every device purchase so that's nice. All the three latest iPhones are available to order.

Anyway, the most affordable one is the iPhone 11 64GB. On Zerolution with MaxisONE Plan 188, you can get the device for RM110/month or RM1736 on normal contract. Yes, we know that's kinda expensive but remember, Maxis has a reputable network line and for the said postpaid plan, it has an Internet data pool up to 60GB, along with unlimited calls and texts, and up to 4 Share Lines.
To find out more about Maxis plans, you can visit their website right here to check it out.
U Mobile - Get Apple TV+, GOLIFE insurance, eSIM and more!
Finally, the orange telco's iPhone 11 series plan is fairly straightforward and a simple one. All customers who purchase the latest iPhones with Unlimited HERO 139, Unlimited HERO P99 or Package plans will receive a complimentary 3-month subscription of GOLIFE 10*, which offers life insurance coverage of up to RM76,000.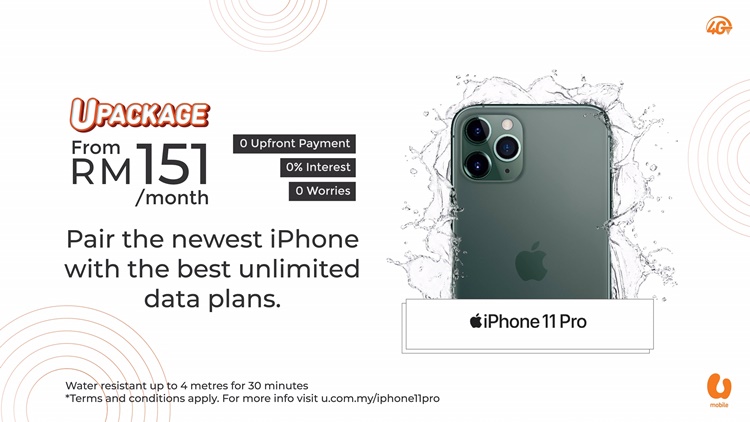 To recap on the Unlimited HERO P139 plan features, it has an Unlimited HD Streaming, Unlimited high-speed data (no speed cap!), Unlimited calls to all networks, free data for roaming on Roam-ONZ Global in 36 destinations across 5 continents, and 50GB mobile hotspot!
For more details on pricing and data plans, you can visit the iPhone 11 Pro or iPhone 11 Pro Max page on U Mobile.
*Applicable for Malaysians between 18 – 45 years of age. Promotion valid until 31 October 2019.
That's all folks, which one is best tailored for you? Thanks for reading, #TGIF and stay tuned for more local tech deals at TechNave.com.