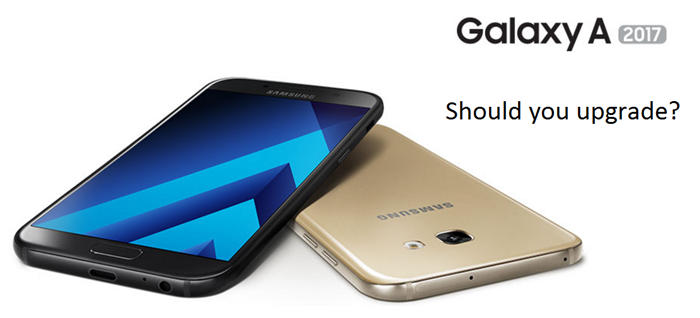 As of 5 January 2017, both the Samsung Galaxy A7 and A5 (2017) smartphones were revealed in Malaysia for RM1899 and RM1699 respectively. While we're on this topic, we actually did a comparison between the original Galaxy A series to the Galaxy A series (2016) last year, so this begs the question - Should you upgrade your Galaxy A series (2016) to the latest Galaxy A (2017) models? Read below to find out!
Tech-specs and performance - You already know who wins this one
| Tech-specs | Galaxy A7 (2017) | Galaxy A7 (2016) |
| --- | --- | --- |
| Processor | 1.9GHz Octa core processor | 1.6GHz Octa core processor |
| RAM | 3GB | 3GB |
| ROM | 32GB storage + up to 256GB microSD | 16GB storage + up to 128GB microSD |
| Display | 5.7-inch display (Super AMOLED, full HD 1920 x 1080 resolution) | 5.5-inch Full HD with 1920 x 1080 resolution |
| Camera | 16MP rear camera (PDAF, F1.9, LED flash) / 16MP front camera (PDAF, F1.9, screen flash) | 13MP rear camera (OIS) / 5MP front camera |
| OS | Android 6.0.1 MarshMallow | Android 5.1 Lollipop |
| Battery | 3600 mAh battery (fast charging) | 3300 mAh battery |
For simplicity's sake, we will compare the A7 (2017) and A7 (2016) since both aren't so far apart from their A5 (2017) and A5 (2016) counterparts
Now obviously, the 2017 version is a lot more superior than the 2016 version, especially if we look at the camera. This is certainly a huge departure as comparing the double 16MP front and rear cameras of the A7 (2017) to the measly 13MP rear camera + 5MP front camera of the A7 (2016). While the A7 (2016) does offer OIS or Optical Image Stabilization, the PDAF or Phase detection autofocus cameras offer clearer and more detailed shots in both low-light and daylight conditions.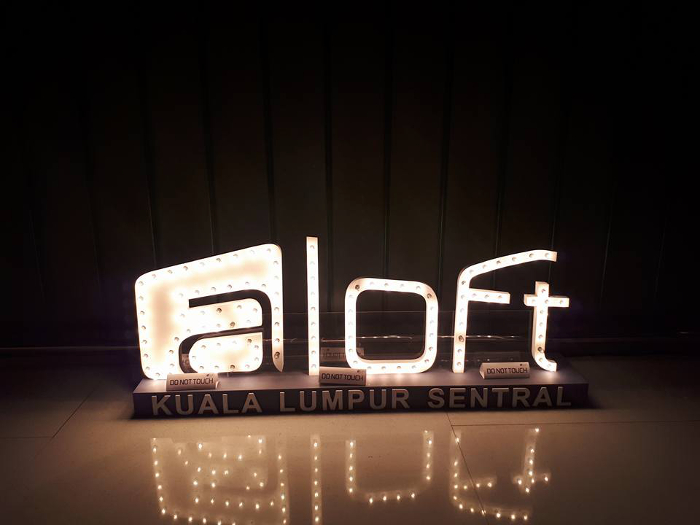 Samsung Galaxy A5 (2017), Auto ~ check out the details in this low-light shot!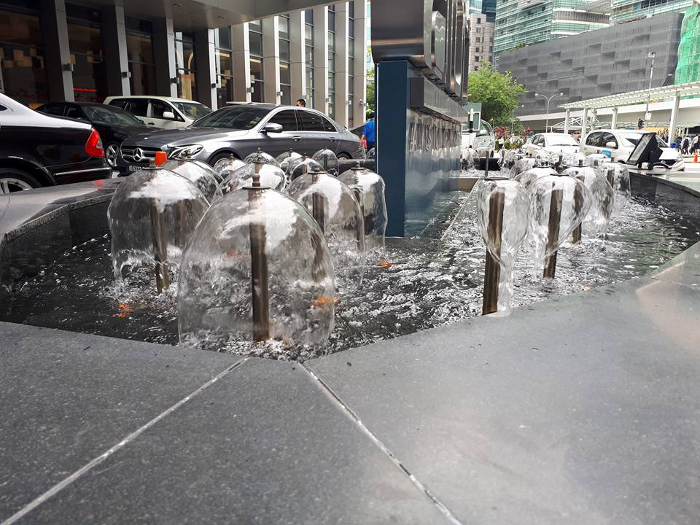 Samsung Galaxy A5 (2017), Auto ~ easily capture water in motion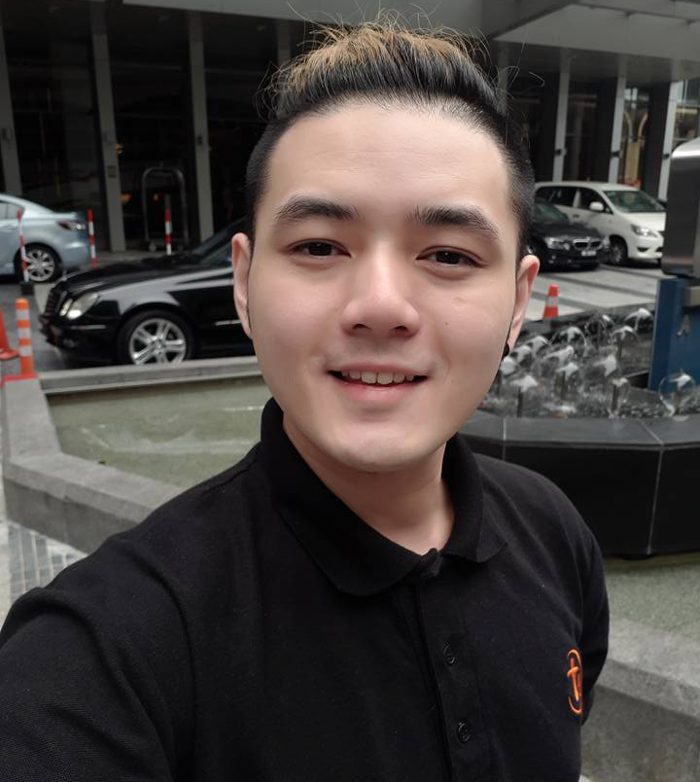 Samsung Galaxy A5 (2017), Beauty face ~ the improved beauty face mode clears up skin while leaving all the details that matter for a more natural "beautified" look!
Other improvements include a bigger battery, slightly bigger display, and a lot more storage even by today's standards, not to mention the microSD card now allows up to 256GB as opposed to the previously supported 128GB microSD storage space. The processor speed has also improved to 1.9GHz from 1.6GHz, though we aren't too sure if this will heat up the phone quickly since the RAM is still the same 3GB. Until we get the units in hand, then we will let you know.
Design and features - A whole new "Galaxy" for the 2017 models
The new Samsung Galaxy A7 (2017) and Galaxy A5 (2017) bring flagship design and features to the midrange!
Moving on, the design looks a lot nicer than the predecessor. If you haven't checked out our hands-on video above yet, the Galaxy A (2017) series just looks beautiful with the curved edge design on the back along with new Mint Blue and Peach addition. That's not to say the Galaxy A (2016) looks awful, it's just that the latest one stands out a lot more.
In the features corner, both editions have the same Samsung Pay support, Fingerprint sensor, Samsung KNOX, Dual SIM card slot, and S-Voice. Except that the Galaxy A (2017) now uses a USB Type-C port, and has a surprising IP68 certified water and dust resistance certification! That being said, this is possibly the most affordable water and dust resistant mid-range tier smartphone device that anyone can now own in the Malaysia market, such as the wet and wild millennials who don't have to burn their pocket money to get a high-end device just for that feature.
Conclusion - Galaxy A7 (2017) and A5 (2017) gives you more than what you pay
Now here comes the best part, in terms of price, both the Galaxy A7 (2017) and A7 (2016) have the same official RM1899 price tag (assuming that the 2016 version price has not depreciated much). But even if the A7 (2016) is cheaper, you actually get more out of the Galaxy A (2017) version than the predecessor by a lot, as it has IP68 grade water and dust resistance, better camera specs, bigger battery, more storage space and a more elegant design. Enough said.
As for the A5 models, the latest one is RM100 more than the A5 (2016) model, but just like comparing the A7 (2017) and A7 (2016) phones; the A5 (2017) is just as worth upgrading to too, as you can check out with the comparison between the two here. For now you can get both on pre-order with a free Samsung Level U Pro headset via participating Samsung outlets or online from Lazada.com.my, 11street.my, Courts, Harvey Norman, SenQ and SenHeng.

So there you have it, did you manage to check out the new Galaxy A7 and A5 (2017) phones yet? Let us know what you think, thanks for reading and stay tuned for more comparisons at Technave.com!