Did you know: Only 0.21% of PC users have upgraded to Windows 11?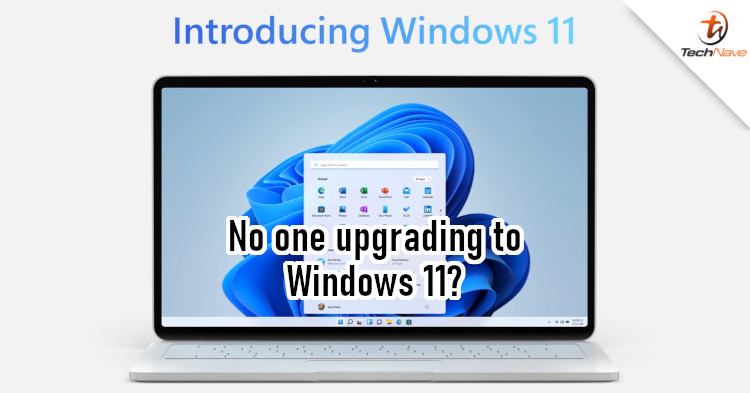 Last month, Microsoft officially launched Windows 11, which has a redesigned UI, new widgets, and a new Microsoft Store. Users with eligible Windows 10 PCs can directly upgrade to it, but it's been over a month now and hardly anyone seems to care.
According to a recent study (via TechRadar), only 0.21% of PC users have upgraded to Windows 11. This is despite the new version of Microsoft's operating system being upgradable for free. Ironically, there are more PC users still on Windows XP (3.62%). Windows 7 and Windows 8 have also retained more users at 5.98% and 4.86%, respectively.


By the way, my laptop is eligible but I haven't upgraded either. So, why aren't people upgrading to Windows 11? This is partly because a new OS tends to have bugs, like the performance issues on AMD laptops found last month. But in my opinion, most people are too comfortable with what they're using and can't be bothered to change. I call this the too-lazy-to-upgrade syndrome that plagues Windows users.
How about you, have you upgraded to Windows 11 yet? If you haven't, why not? Share your reasons in the comments, and stay tuned to TechNave for more news like this.