Ever wondered how the best photography and connectivity smartphone HUAWEI P40 Series takes such great pictures? Let's find out!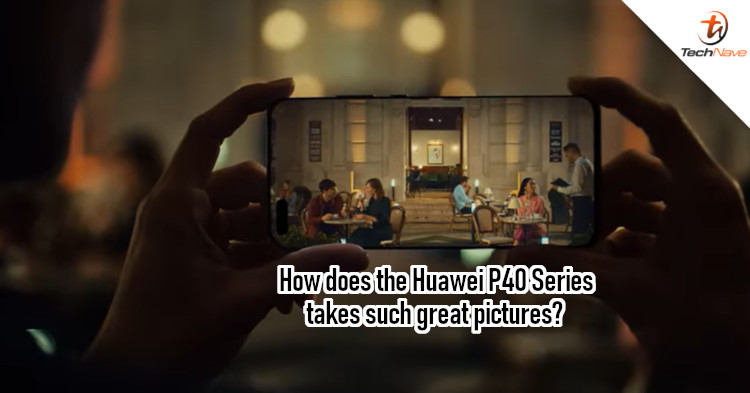 A few weeks ago, Huawei officially launched the flagship P40 series smartphones in Malaysia. Available in three different models, the series focuses on providing users with excellent photography capabilities. They were good enough that one of the models, the P40 Pro, now tops the camera ranking chart in DX0Mark at 128 points.
But what makes them so good? In a previous article, we discussed the 10 things that make the Huawei P40 series the best in mobile photography. Among the reasons mentioned include the Huawei XD Fusion Engine, which is the secret sauce or source that helps make photos taken with the Huawei P40 series smartphones better. Today, we'll take a look at Huawei's image engine and a few other useful functions.
Engine + AI = Better photos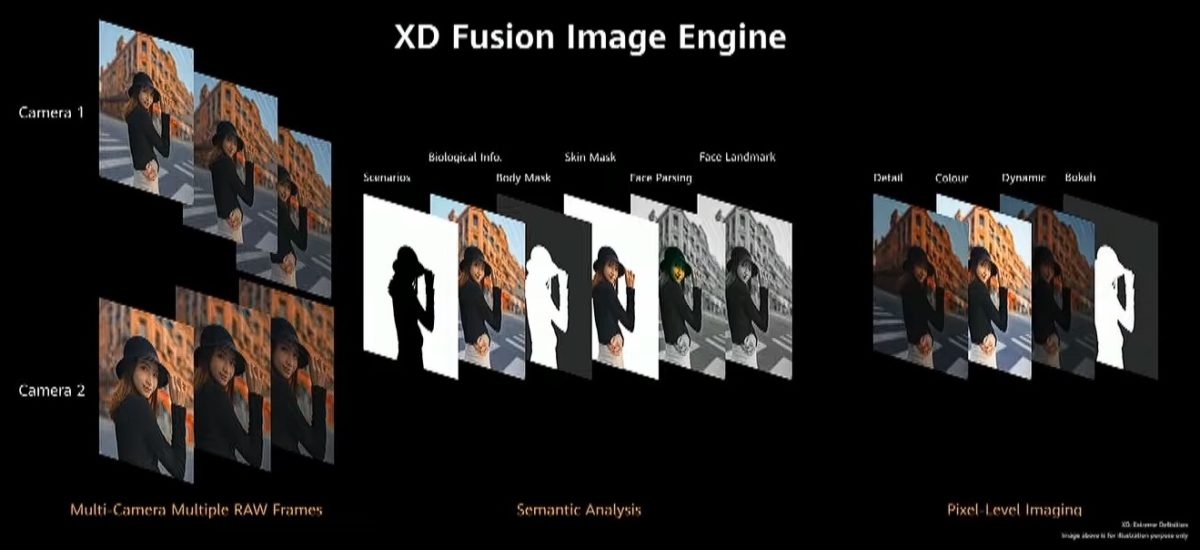 An overview of how the XD Fusion Engine works
At its core, Huawei's XD Fusion goal is to help you take better photos. Regardless of whether there's plenty of natural daylight or a night shot, the engine works towards optimising the photos you take to produce the best image it can.
So, what does it do? As its name suggests, the XD Fusion Engine fuses multiple RAW frames taken with multiple cameras. By using high-level semantic analysis on the frames, it breaks down the images into 6 layers: Scenarios, Biological Information, Body Mask, Skin Mask, Face Parsing and Face Landmark.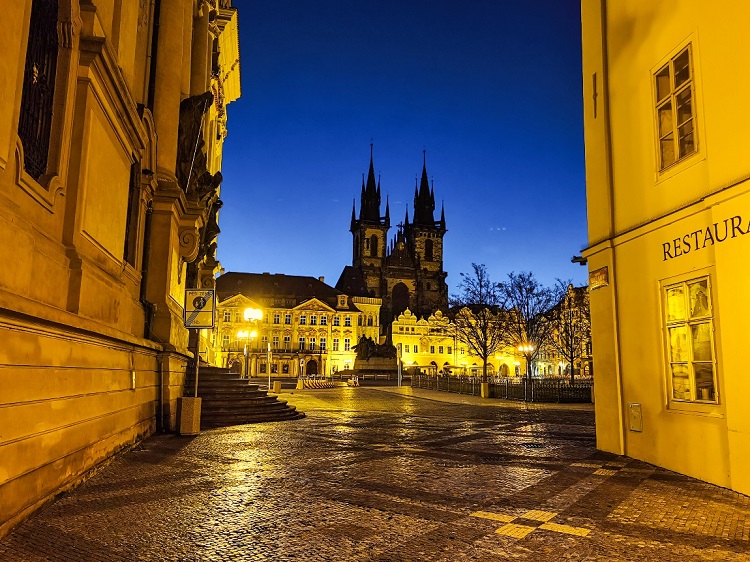 An example of an image obtained after the process is complete
These layers are then sent to the Neural Processing Unit (NPU) found in the Kirin 990 chipset for processing. Using the NPU, the XD Fusion Engine conducts the image enhancements based on how our human brains perceive visual information. It does it on the pixel-level, improving four main areas of the image: Colour, Dynamic range, Bokeh, and Image detail. The end result is an image that is much higher quality than it originally would be.
Extra tools of the AI trade
Besides the image engine, the Huawei P40 series smartphones have a few new functions that rely on the power of AI. These provide users with fancy new features that work fast and provide easier ways to post-edit photos. Dubbed as AI Best Moment, AI Remove Passerby, and AI Remove Reflection, these are all part of a category of AI photography features called the Golden Snap.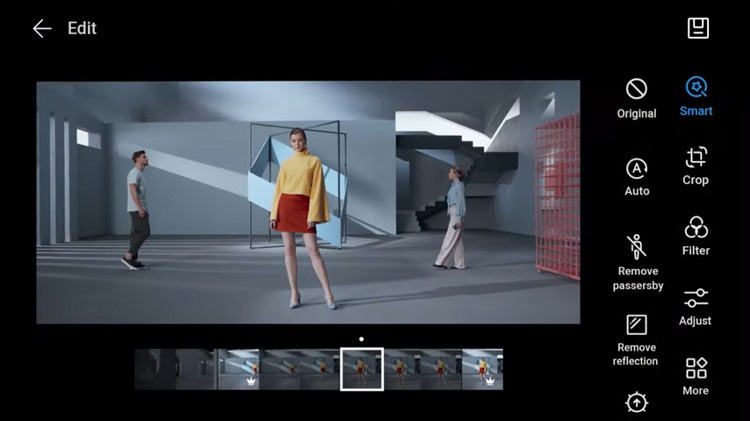 AI Remove Passerby
AI Remove Reflections
For the three functions to work, first you have to enable the "Moving Pictures" function. Once you have, you'll get access to them in the Photo Gallery. With AI Best Moment, the software will detect and compare over 30 postures and more than 90 facial expressions for the subjects in the frame. From there, it selects and presents the best combination to the user when they want to edit it. Using the same method of detection, the software can detect people and let you remove them with AI Remove Passersby or remove reflections and glare with AI Remove Reflection.
That's it for this article, which we hope will give you a better idea of how the Huawei P40 series smartphones manage to deliver their excellent photo quality. If you're looking for a flagship device that excels in mobile photography, do consider the Huawei P40, P40 Pro, or P40 Plus. You can find out more about the phones on Huawei's website.
The Huawei P40 series smartphones also come equipped with the AppGallery, which houses most of the apps that are frequently used by Malaysians. This includes apps like Facebook, WhatsApp, WeChat, Netflix, Instagram, AirAsia, TikTok, Lazada, and more. It's a secured app store platform too, as the AppGallery is protected by four layers of security that is industry-certified. Some apps can even be used without downloading thanks to the Quick Apps feature, which helps you save on storage space.
And if that's not enough to convince you, each Huawei P40 series smartphone purchased will come with a bevy of freebies. You'll get a CP39S SuperCharge Wireless Car Charger, 1-year of extended warranty for the phone and 1-month of screen crack protection, as well as 50GB of Huawei Cloud storage and 3 months of Huawei Video premium for free!
For more articles like this and the latest news on tech or gadgets, stay tuned to TechNave.com.
Huawei P40 Pro Specs & Price >