Exynos 2200 to launch with Samsung Galaxy S22 series after all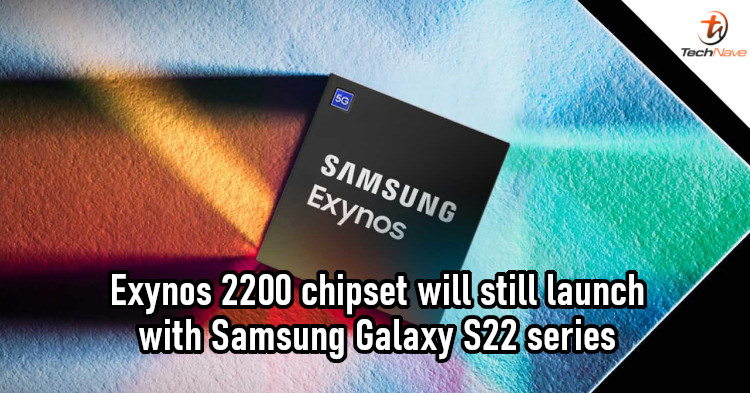 Previously, Samsung was expected to launch the Exynos 2200 chipset on 11 January 2022. When that didn't happen, some worried that it might not be available on the Galaxy S22 series. However, Samsung has now confirmed that this isn't the case.
According to Business Korea, Samsung has announced that it plans to launch the Exynos 2200 chipset with the Galaxy S22 series. In addition, the details for the chipset will be revealed by the end of January or early February. For your info, the company's next flagship series is set to be unveiled on 8 February 2022, while official availability should be at the end of February.
The company also denied rumours of problems with the chipset. A Samsung official declared that there are "no problems with the AP's (application processor) production and performance". Samsung plans to launch the Galaxy S22 series with this chipset in Europe and Korea, but use the Snapdragon 8 Gen 1 for other regions like North America, China, and India. Currently, we don't know which option will be used for Malaysia.
Of course, the performance of the Exynos 2200 against other flagship chipsets remains to be seen. But would you be interested in getting a Galaxy S22 series smartphone if it's powered by this chipset? Share your thoughts in the comments, and stay tuned to TechNave for more news on this.