Gaming on the Huawei Mate 20X: The giant screen and high-end specs gives an immersive experience!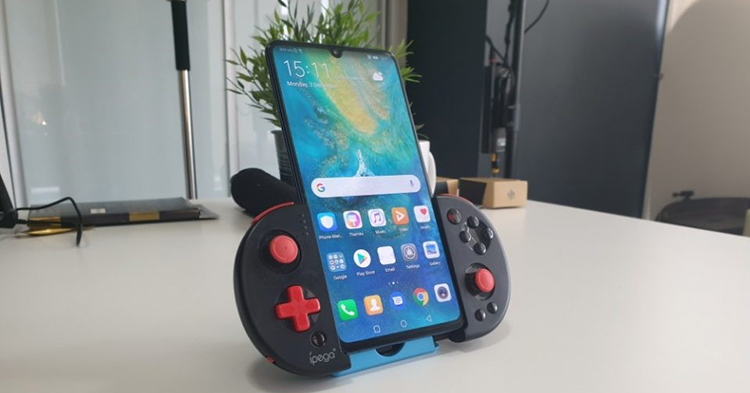 To those who are trying to decide between the Huawei Mate 20 X and the Huawei Mate 20 Pro, it may be a difficult decision because both smartphones share similar tech specs but there are a few stark differences that set both devices apart. But if you're a gamer and want an immersive experience while gaming, you should definitely get the Mate 20 X and here's why.
Designed for gaming
Like the Mate 20 Pro, the Mate 20 X comes with the same superior camera configurations, of a 40MP (wide angle f/1.8) + 20MP (super wide angle, f/2.2) + 8MP (telephoto, 3x Optical zoom, f/2.4) triple camera setup. However, that's not what sets the Mate 20 X aside from its siblings. It's designed and marketed for gamers in mind, as such, the Mate 20 X's display is a whopping 7.2-inches and is equipped with a graphene cooling system as well as a pair of stereo speakers on both sides, which gives this phone the perfect start for heavy gaming.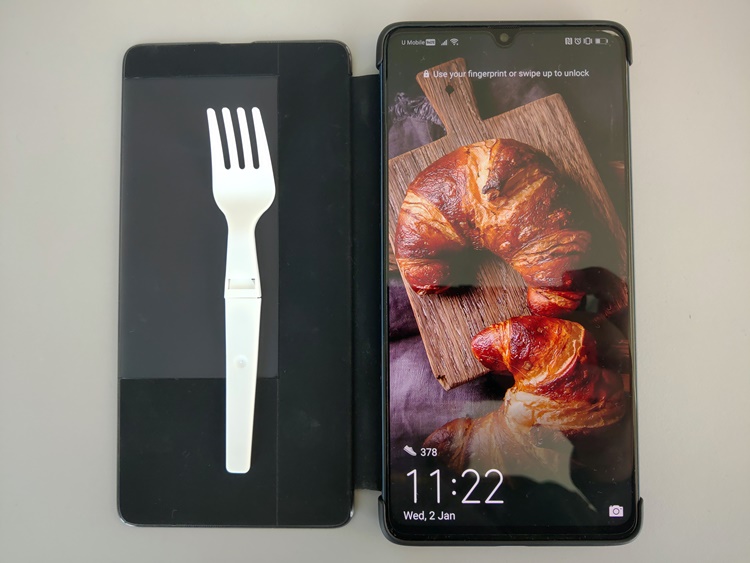 A plastic fork for scale with the 7.2-inch display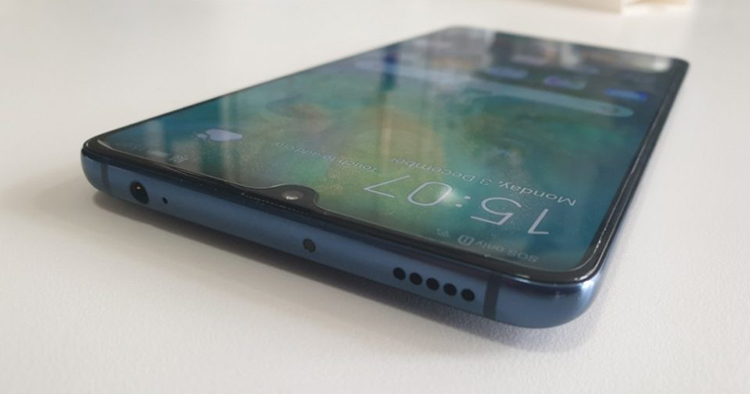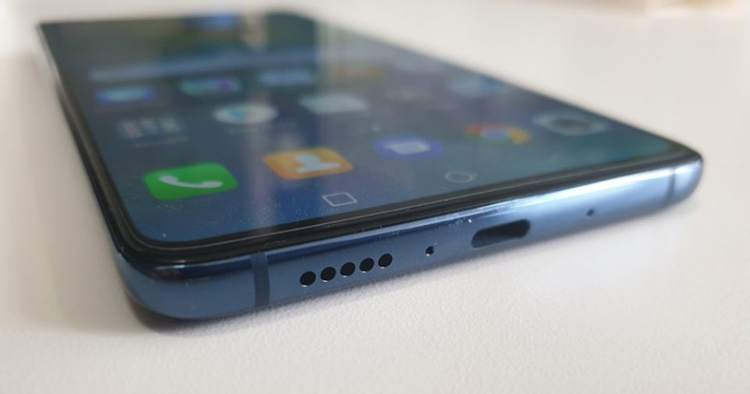 The speakers placed on the top and bottom of the smartphone can blast gaming audio pretty loud!
The benchmark
Powered by the Kirin 980 processor with 6GB RAM and 128GB of internal storage the Mate 20 X is without a doubt a high-performance gaming smartphone. Scoring 271198 on AnTuTu, it managed to score 3559 on 3DMark OpenGL and 4260 on Vulkan, which is pretty decent for a gaming smartphone if you ask me! We tried testing the smartphones on Gamebench with a few games as well.
While playing PUBG Mobile, the Huawei Mate 20 X had a 96% stable output frame rate of about 40 FPS which is a pretty impressive feat! Unfortunately, the smartphone didn't do too well on Asphalt 9, averaging at only 30 FPS (possibly due to the loading screens). It did hold a stable 92% output frame rate on high-quality graphics, though. You can check out our benchmark results in the screenshots below.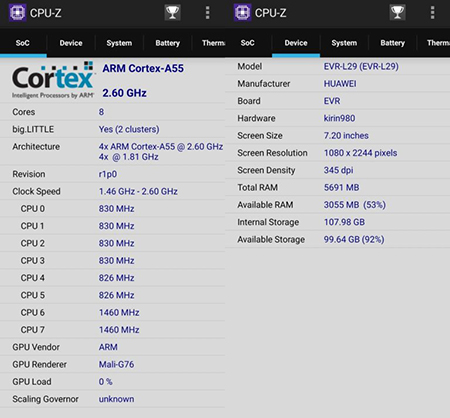 CPU-Z showing the tech-specs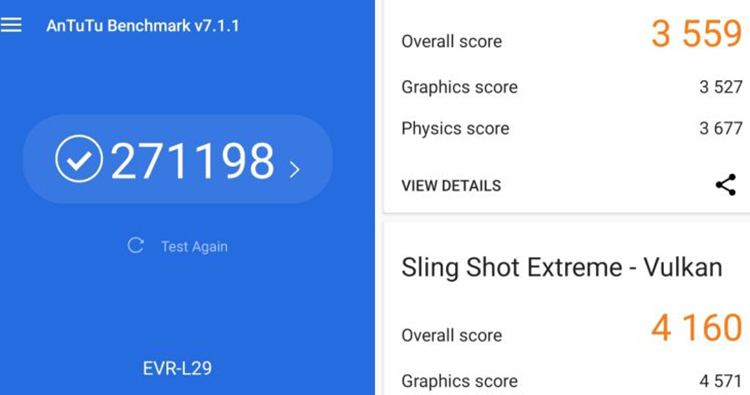 AnTuTu scoring on the left and 3DMark on the right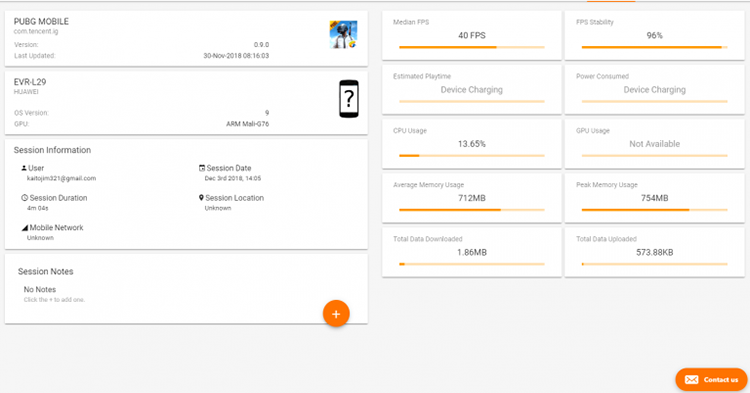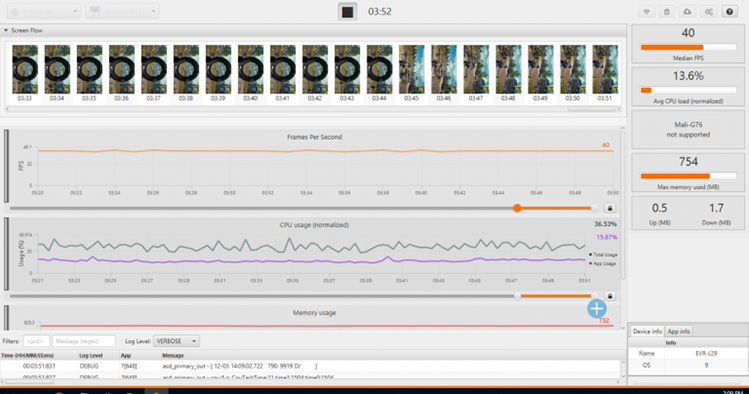 Here's how the Huawei Mate 20 X performed on Gamebench while running PUBG Mobile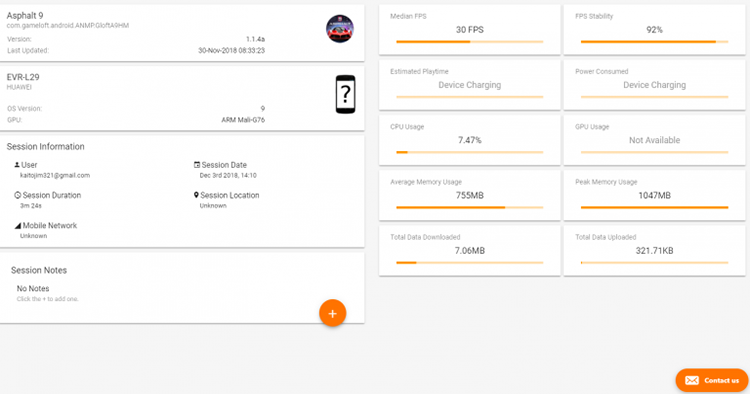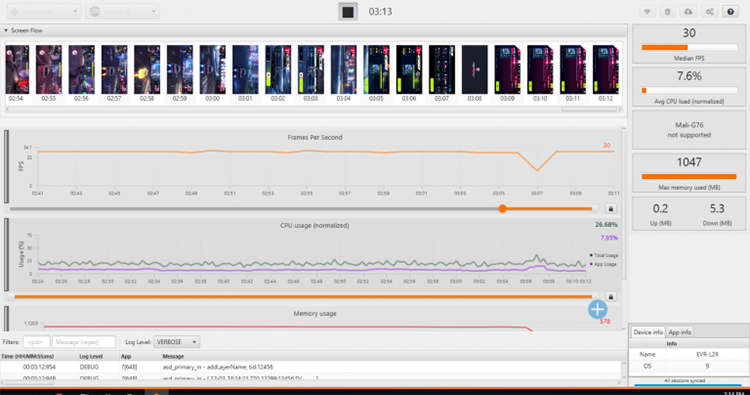 Here's how the smartphone performed while on Asphalt 9
So far, these tests that we've done are just a small-scale on this device but we are pretty happy with the results. And it does show the Mate 20 X's capability as an impressive gaming smartphone. Even if you don't play games on mobile, the large, bezel-less screen as well as the double speaker sound system on the top and bottom of the phone makes it a perfect, on-the-go entertainment hub for you.
Truly a gaming smartphone to look out for
So to recap, the Huawei Mate 20X is part of the Huawei Mate flagship business series offering high-end performance as well as a superior triple camera setup, as it possesses the ability to capture wide-angle shots with 3x zoom which makes it perfect for professional as well as casual photography! Also, gaming on it is just great and can be really immersive thanks to the 7.2-inch display and the dual stereo speakers.
The only downside of this phone is that it is too big to fit into some gamepads, but those designed for tablets should work just fine. If you're interested in getting your hands on this smartphone, you can head over to the nearest Huawei Experience store or you can check out the Huawei official website. Make sure you check out TechNave.com for more in-depth tests on smartphones so you can make the best choice before purchasing your next upgrade!