Genshin Impact announced as the Best Mobile Game of 2020 by Google Play Store editors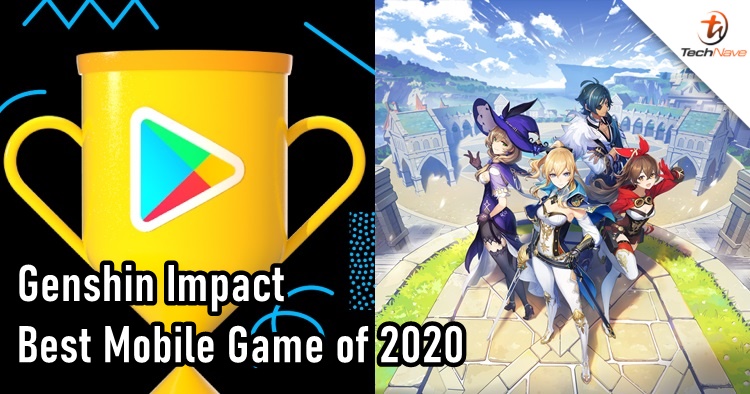 Just yesterday, Apple released their App Store Best of 2020 and Top Mobile Games list which we saw Genshin Impact winning the best iPhone Game of the Year. Google followed up shortly after that with their own Best of 2020 in the Google Play Store and yes, Genshin Impact was chosen as the Best Game of 2020 by the Play Store editors.
According to the Play Store editors, the reason why Genshin Impact won the Best Game of 2020 award is that it sets "the new benchmark for free-to-play mobile games". Indeed, never have we imagined that an open-world RPG could be possible on a mobile platform and it certainly paved the way of the future. With that, we can't wait to see how else mobile gaming can raise the bar.
On the other hand, the Play Store editors named Loóna as the Best App of the Year. This app is a service that helps a person to calm down and make you fall asleep better with music and stories, seems like something most people would need during this pandemic. Speaking of that, people have downloaded Disney+ more than 50 million times for their entertainment. You can check out the rest of the awards below:
Best App of 2020
Best Personal Growth Apps
Best Hidden Gem Apps
Best Everyday Essential Apps
Best Apps for Good
Best Apps for Fun
Best Game of 2020
Best Indie Games
Best Casual Games
Best Innovative Games
Best Competitive Games
The Users' Choice 2020 winners: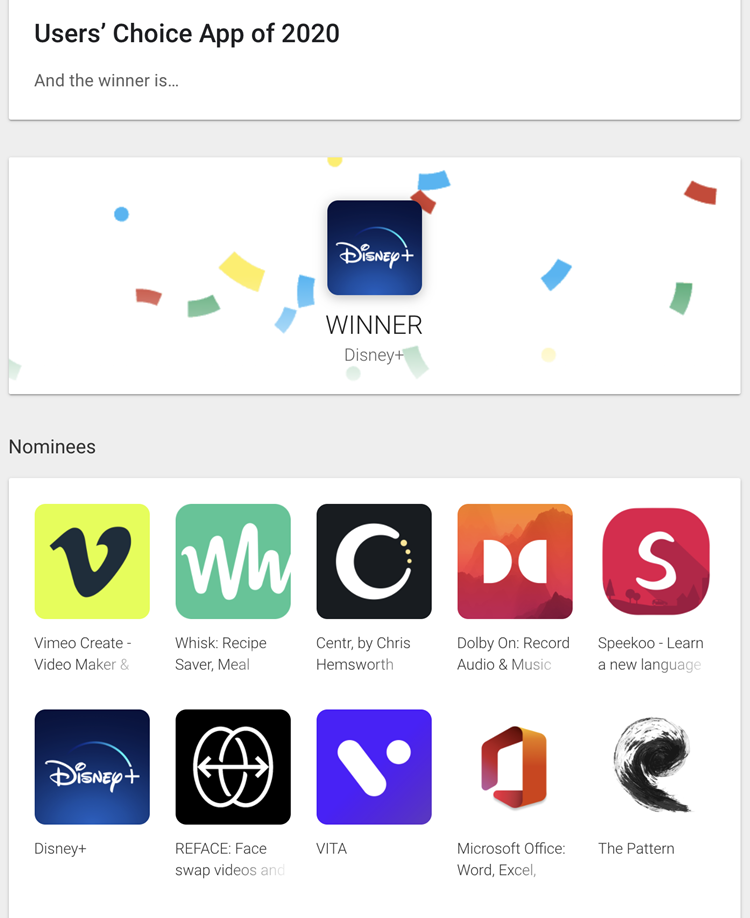 So what do you think? Is your favourite app part of the winners' list? Let us know in the comments below and stay tuned for more trending tech news at TechNave.com.