Here are 4 reasons why busy fresh graduates should consider the Huawei MateBook 13
For fresh graduates working for the first time, getting into the groove of working life can be rough. But when you've just landed your first job and you're aiming to make an impression, showing efficiency is a good way of doing so. What you need is a laptop with features that can help make life for a fresh graduate like you easy. For example, a laptop like the Huawei MateBook 13.
Portability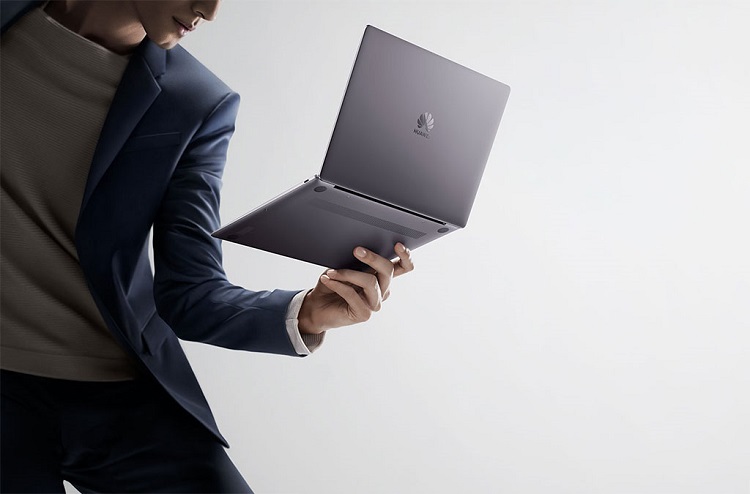 Many companies today have a BYOD (bring your own device) policy today, so having a PC that's portable is very important. Measuring 286 x 14.9 x 211mm, the MateBook 13 is a compact 13 incher that weighs only 1.3kg. In other words, it's ultra-thin and lightweight so you can easily bring it around with you. It's compact enough to fit into smaller bags and light enough for you to hold it in one hand. Additionally, you could even use it as a portable emergency powerbank to charge your smartphone via the USB Type-C port.
With this laptop, you won't have to lug a heavy backpack around and suffer shoulder pains. This could be very important if your job involves the need to go out a lot for meetings, or if you commmute to work using public transports. After all, not having to feel like you're already aching in the morning is definitely a more pleasant work day.
Screen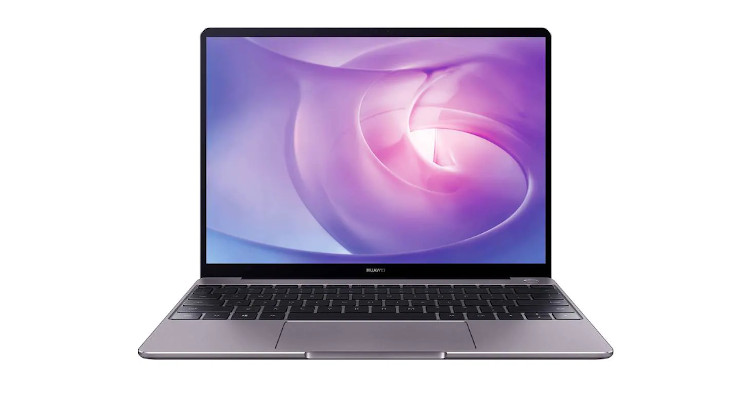 What's another factor of obvious importance? The screen! As the one part of the laptop you will be staring at most of the time, it should come with good specs. On the MateBook 13 there is a 13-inch screen that's more than enough for most productivity tasks. In fact, the screen for this laptop is relatively large considering its compact size, made possible thanks to minimising the top and side bezels.
So, what are the advantages here? First, you see less ugly black bars and more of the screen. Also, the 2160 x 1440 resolution on this IPS display helps ensure visual sharpness for text and images. Another thing that's helpful is the Eye Comfort Mode feature, which will adjust the screen's white balance and colour tone to make it less tiring on the eyes for those long hours at work.
One Tap to share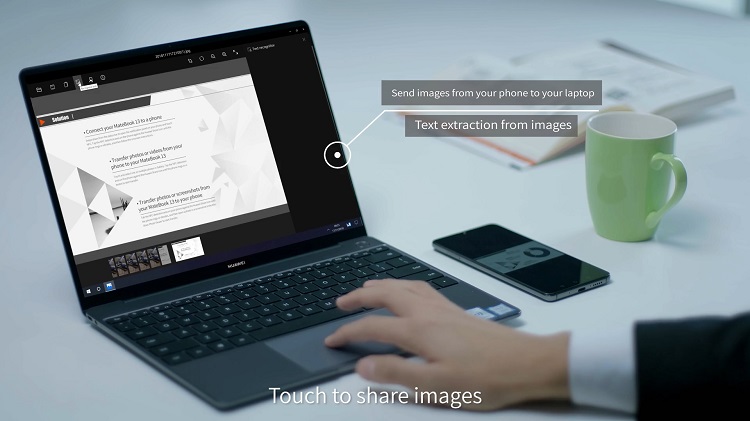 A feature that can directly help with your work effiency would be the One Tap To Share feature. As the name implies, you can connect it to the MateBook 13 via the NFC detection area with just one tap. To use it, you'll need a Huawei or HONOR smartphone that has NFC and is running on EMUI 9.0.
Once that's done, you would be able to perform fast transfers of images and videos between the two devices. If you are a graphics designer, this can be useful for those instances when you have photos taken with your phone and you want to edit it on the laptop. It can also transcribe printed documents into text files you can edit, which is highly useful if you weren't provided with softcopies of important documents.
Multi-screen collaboration
Sometimes you just want everything on your PC screen and not have to turn on your phone. In that case, Huawei Share also allows you to connect a compatible Huawei or HONOR device to the MateBook 13 so you can interact with both devices using one screen.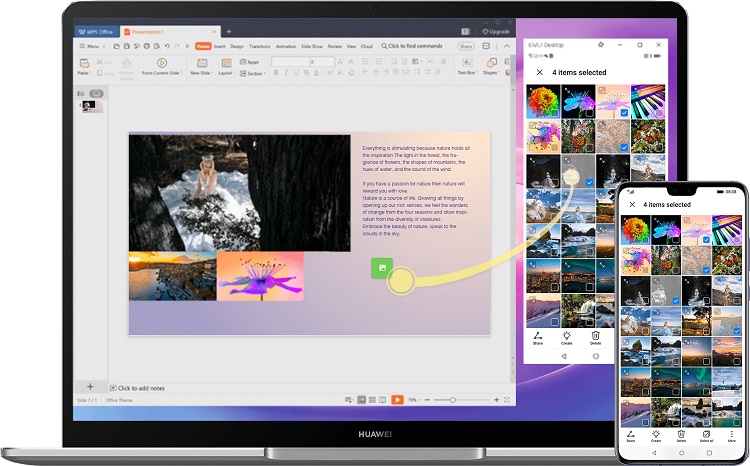 Upon connection, a floating window of your phone appears, allowing you to directly interact with it via the laptop. For example, you could drag a video file from the MateBook 13 and drop it into a Whatsapp chat window to share, or pull an image from the phone directly into a Microsoft Word file you are editing on the laptop.
Besides all the useful features mentioned, the MateBook 13 is a laptop with solid specs. It comes equipped with an Intel Core i5-8265U CPU, NVIDIA GeForce MX250 GPU, 8GB of RAM, and 512GB of internal storage. These tech specs make it more than capable of handling the average productivity task.
Considering all the above, it's actually pretty decent at RM3999. If you want to do some light gaming in your leisure, you could even go for the model with an Intel Core i7 CPU, which costs RM4399 instead. Visit the MateBook 13's product page for more details on that. For those who can't afford to shell out that much in one go, there's also the Together 2020 Huawei Smart Life package that gives you the option to purchase the laptop through a 0% instalment plan.
Having said all that, is the MateBook 13 a laptop you would consider? Let us know on our Facebook page and stay tuned to TechNave.com for more news and updates.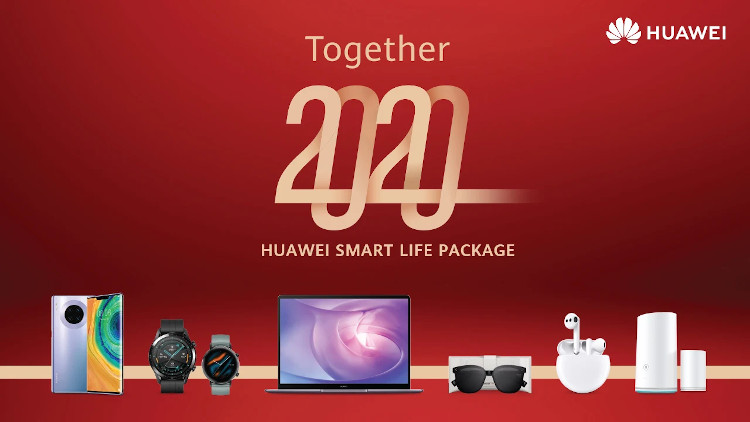 HUAWEI MateBook 13 Specs & Price >