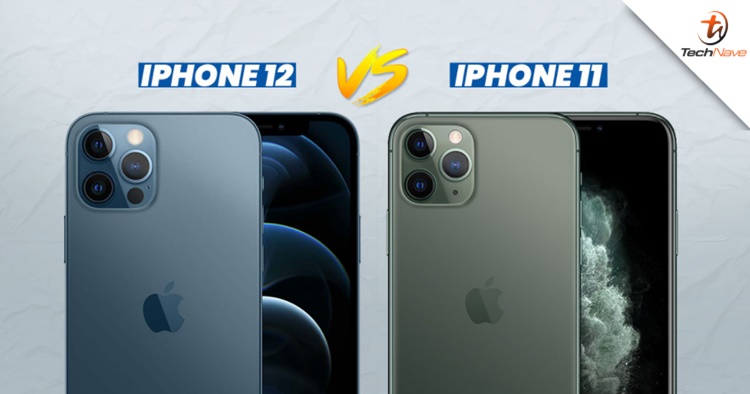 It's that time of the year again when people would poke fun of Apple for not changing their iPhone's design much. Then again, plenty of Android-based brands do the same but I digress. The iPhone 12 series looks very similar to the iPhone 11 series but it's the inside that counts and there are a few big upgrades.
Aside from the obvious A14 Bionic chipset and 5G connectivity, we have counted four major improvements between the two series. The improvements include display resolution and quality, extra camera features, and MagSafe. So without further ado, here are the big changes between the iPhone 12 series and iPhone 11 series.
#1 All four iPhone 12 models are using Super Retina XDR display
Previously on the iPhone 11 series, only the Pro variants have the privilege of being equipped with a Super Retina XDR display. While the vanilla iPhone 11 was proven to be more popular than the other two, iPhone 11 users are stuck with just an LCD with 720p. But this time around, Apple decided to include the Super Retina XDR display on all iPhone 12 models, including the newly introduced iPhone 12 mini and it's now with up to 1200 nits HDR brightness!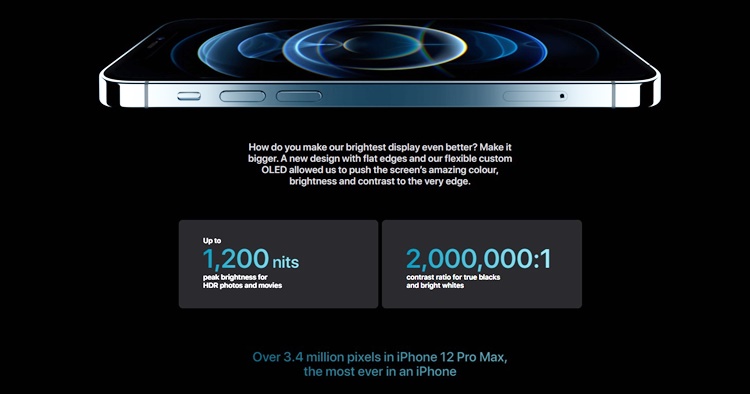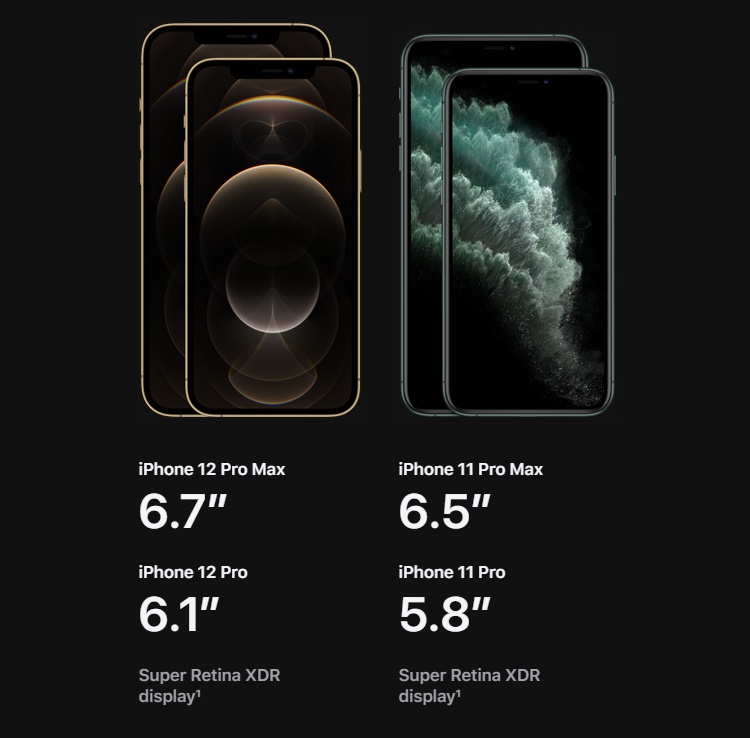 But that's not all, Apple said that the new iPhone 12 models are 11% thinner, 15% smaller and 16% lighter even though it's using aerospace-grade aluminium (12 and mini) or stainless steel (Pro variants) despite the larger screens. We can testify about the sizes, as the iPhone 12 Pro is 6.1-inches (diagonally) against the iPhone 11 Pro with 5.7-inches, and the iPhone 12 Pro Max is now 6.7-inches while the predecessor was 6.5-inches.
However, one feature that's missing from the display is a high refresh rate. Mind you, it's not that it matters to casual users (who are the majority), as iOS operates differently and most apps can't achieve more than 60Hz refresh rate anyway.
#2 All of them have Ceramic Shield
During the presentation, Apple CEO Tim Cook mentioned that the iPhone 12 series is using a new Ceramic Shield that is said to have 4x tougher drop performance. A bold statement there, but let's dig further.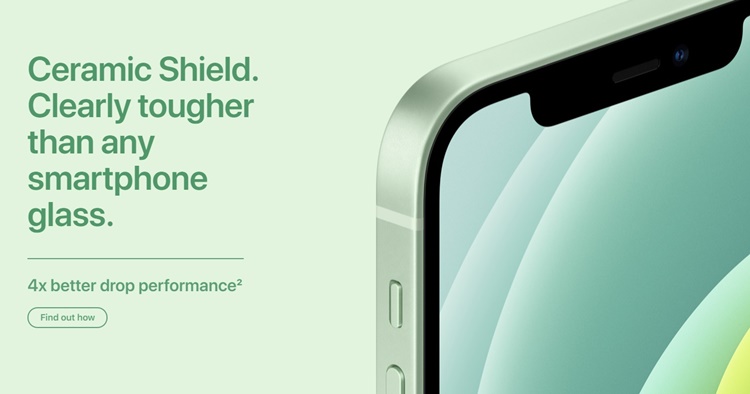 Ceramic Shield is manufactured and provided by Corning (the same guys who made the Gorilla Glass series). It's made by using nano-ceramic crystals and turning them into the glass on the iPhone. If you know your geology, you would know that crystals are harder than most metals, which mean higher scratch-resistant. Corning didn't stop there though, as they also added dual ion-exchange process to enhance the resistance further.
It sounds great on paper, but as we have yet to get any of the iPhone 12 models, we will give them the benefit of doubt. We would probably do some scratch test when the opportunity comes.
#3 Huge camera upgrades for mobile photography and videography enthusiasts
Back on the iPhone 11 series, the only memorable camera upgrade that I can recall was the Night Mode that surpassed my expectations (you can see my Night Mode photos in my review here). So what could Apple improve further on the iPhone 12 series? Well, how about adding Night Mode on the front camera, ultrawide sensor and timelapse?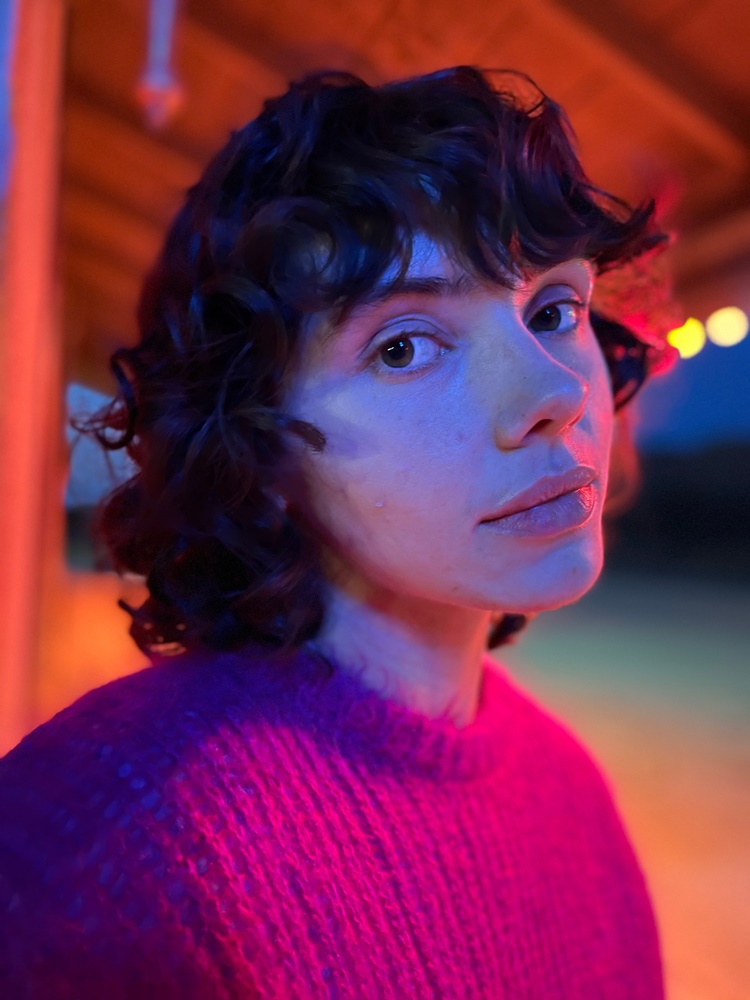 Night mode + portrait mode at the front camera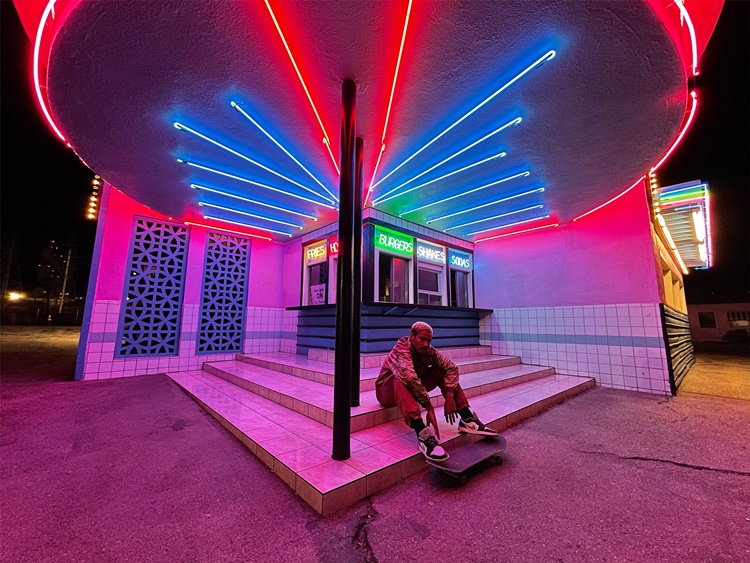 Night mode in ultrawide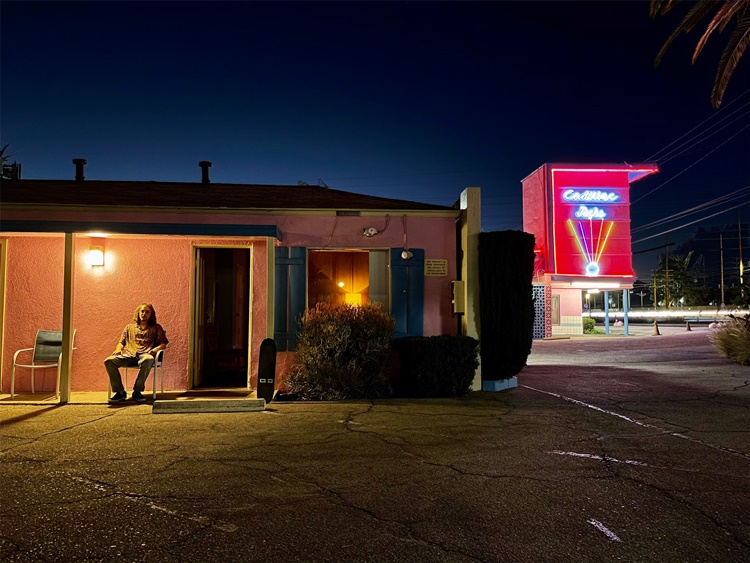 Normal night mode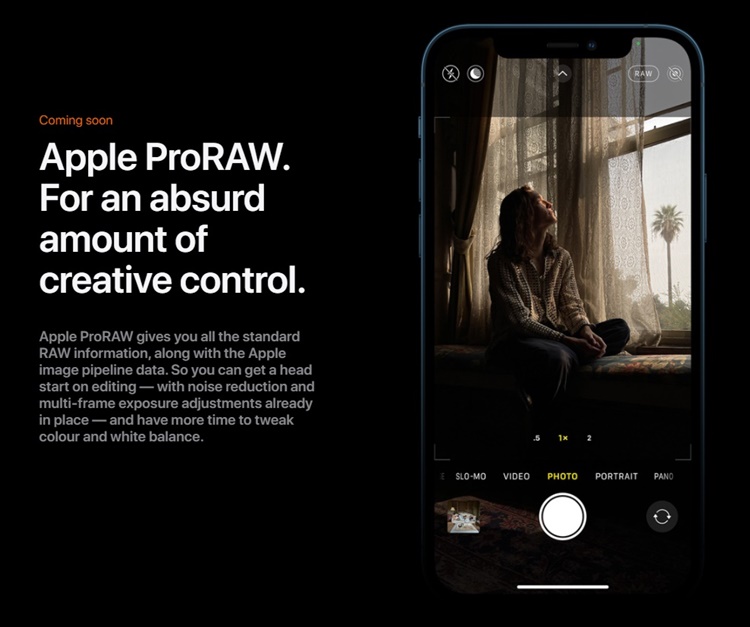 While it's common for some mid-range phones to have Night Mode on the front camera, no one has ever integrated the feature to an ultrawide sensor or the timelapse mode. Seriously, it's a wonder how nobody did it before Apple. To add support for the Pro variants on low-light shots, Apple imported the LiDAR sensor (Light Detection and Ranging) from the iPad Pro for better autofocus in the dark. Mobile photographers will also get to be in full control over the upcoming Apple ProRAW file format.
As for the videographers, they are in for a big treat with the iPhone 12 Pro Max because it has an even larger camera sensor compared to the iPhone 12 Pro. The main camera sensor is 47% bigger with 1.7 µm pixels and on top of that, it has a new Sensor-Shift stabiliser, which is built on the OIS instead of the lens. Let's not forget that this iPhone is the world's first device to feature 10-bit Dolby Vision HDR recording in [email protected] Just sweet stuff for videography that you can read more about here.
#4 Magsafe convenience
Finally, all the iPhone 12 models will have support for MagSafe, which used to be exclusive for Macbooks. MagSafe is a new way for iPhone 12 users to charge wirelessly and efficiently via built-in magnets, as well as allow them to slap on a minimalistic wallet at the back.
Furthermore, new cases designed for the iPhone 12 series are also compatible with MagSafe. Regardless of whether it's silicone, clear, or even cute leather sleeves or cases, the magnet strength won't get any weaker. In addition to that, Apple also mentioned that third-party manufacturers are already working on duo-charging devices.
I'm pretty curious about how strong the MagSafe is, but looking at the prices at Apple Malaysia website, these are quite expensive. The MagSafe charger is RM179, and if you're considering the iPhone Leather Wallet with MagSafe, that's RM269. The rest of the new iPhone 12 cases are RM219 in a wide variety of colours. Yeah, it's expensive as heck, but then again you don't really have to use it.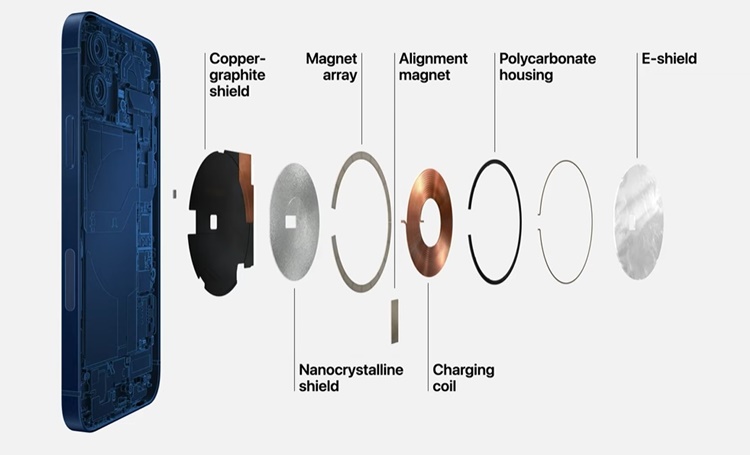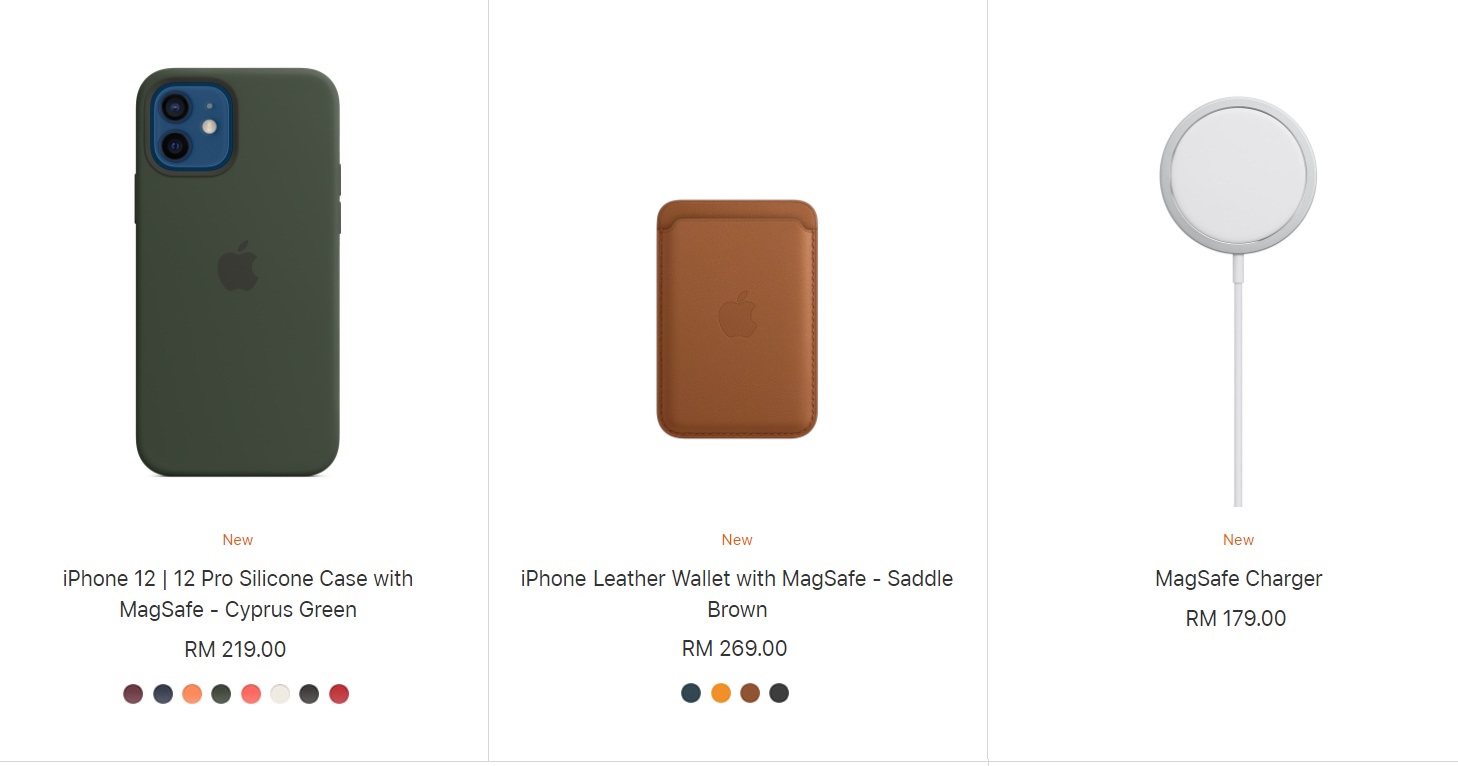 So these are all the major upgrades of the iPhone 12 series from the iPhone 11 series. What do you think? Let us know in the comments below and stay tuned for more tech articles like this at TechNave.com.