Here's what the iPhone XI and iPhone XI Max may look like based on leaks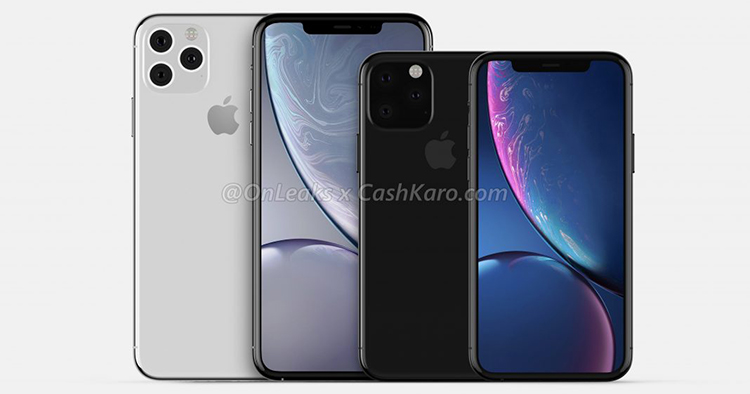 We're not even remotely close to iPhone XI announcement but leaks for the device have been popping up more and more as of late. A while back it was rumoured that the device may be sporting a triple rear camera setup in a weird square setup and it seems like that rumour is here to stay.
From hearsay and renders, the iPhone XI may be almost similar to the iPhone XS Max but with a few notable differences. The iPhone XI Max may feature a pretty large 6.5 inch display but the front may look similar to the XS Max. However, the notch may be a tad bit smaller this time around you can't really differentiate the sizes of the notch between the two devices. As for the dimensions, the iPhone XI may measure at 157.6mm x 77.5mm x 8.1mm (9.3mm if you include the camera bump in the back).
And this is the #iPhoneXIMax! 360° video + gorgeous official looking 5K renders + dimensions + XI vs XI Max comparaison 5K renders, on behalf of @Cashkarocom -> https://t.co/EErPaSz2MO pic.twitter.com/b7PbfmQ1fy

— Steve H.McFly (@OnLeaks) April 26, 2019
No differences between the iPhone XI and XI Max has been released so far but we do know what is similar between them. Both phones may launch with the square triple camera setup on the back, a glass back made of a single piece of glass, a new mute button which slides up and down vertically instead of horizontally like the previous versions of the device and despite rumours, a lightning port instead of a USB-C (boo!).
Pricing-wise, it is expected that the devices may retain the same pricing as the iPhone XS and XS Mas from last year which were priced at USD$999 (~RM4128) for the former and USD$1099 (~RM4542) for the latter. So what do you think of the upcoming iPhone? Keep up with the latest Apple news on TechNave.com!