Honor 8 review - An Honor that looks AND feels like a flagship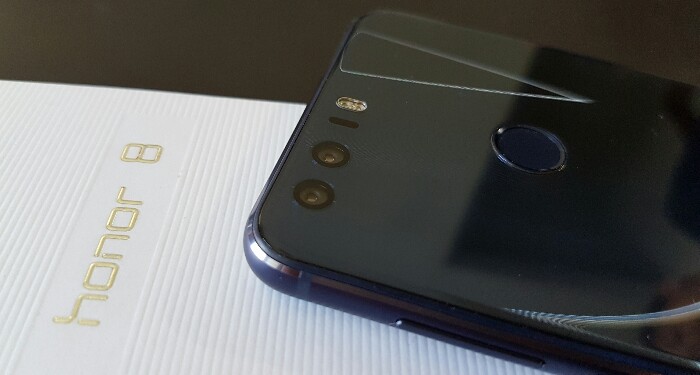 Honor have made a number of value beating smartphones that while offering good performance and innovation on par with some flagships, many of their 'flagships' haven't always looked the part. Breaking out of their 'value beating' cliche, Honor are finally coming out with a smartphone that looks as awesome as most flagships with their metal frame glass front and back Honor 8. Is it just another pretty device or does it deliver flagship-level performance at the same time? Read on and find out in our full review of the Honor 8.
Design - reflecting the light
Coming in black, gold, sapphire blue and white, the shinier sapphire blue Honor 8 really looks stunning compared to the rather practical metal body of the Honor 7, in fact, we think it actually looks nicer than the new Apple iPhone 7. Building upon the metal frame and glass back of the Honor 6 Plus but refining it even further with a 15-layer glass back that reflects light beautifully the Honor 8 fits nicely in the palm of the hand.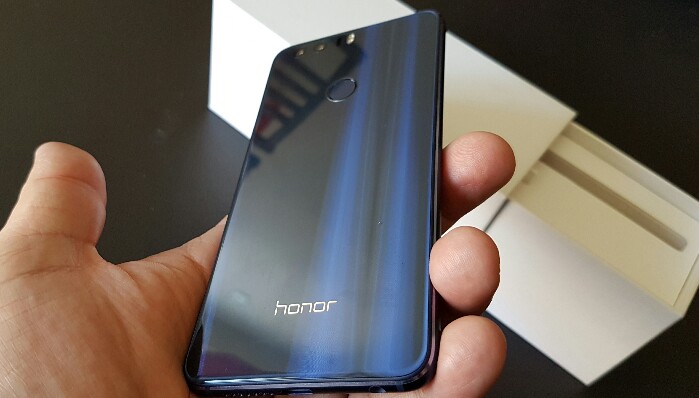 15 layers of glass are the reason why you get these multiple and beautiful reflections of light on the back of the Honor 8
Featuring a rigid metal frame, the sapphire blue and gold Honor 8 have a more striking front than the black and white coloured versions, but all of them are unfortunately fingerprint magnets. The rounded metal frame and glass front and back combine to make it a rather slippery phone as well, but there's no denying that the Honor 8 looks and feels like a flagship smartphone. As usual, the dual rear cameras do not protrude so there is less risk of damage when you lay it down.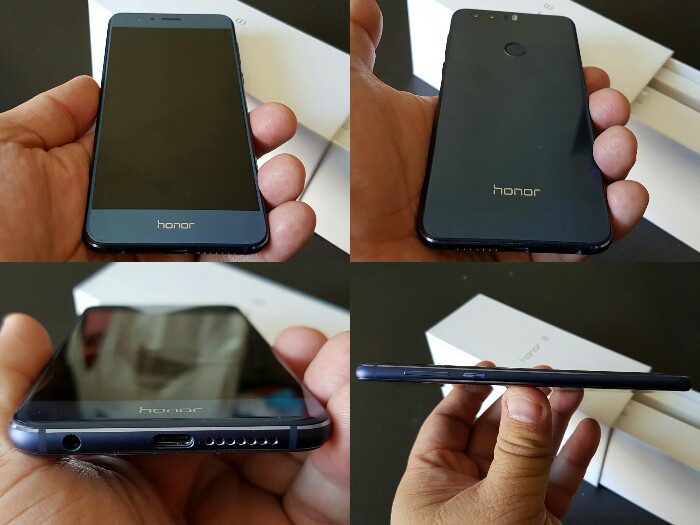 Featuring a slim metal frame with premium shiny glass front and back, the Honor 8 looks better than most flagships
This time around, Honor have changed up their fingerprint sensor a bit and we're glad to see that you're not going to get any accidental presses on the sensor since it is a bit deeper in than the sensor on the Honor 7. That being said, the Honor 8 fingerprint sensor also features the customizable smart key, so you can press, double press or press and hold the fingerprint sensor to activate the flashlight, open up an app, take a screenshot and more.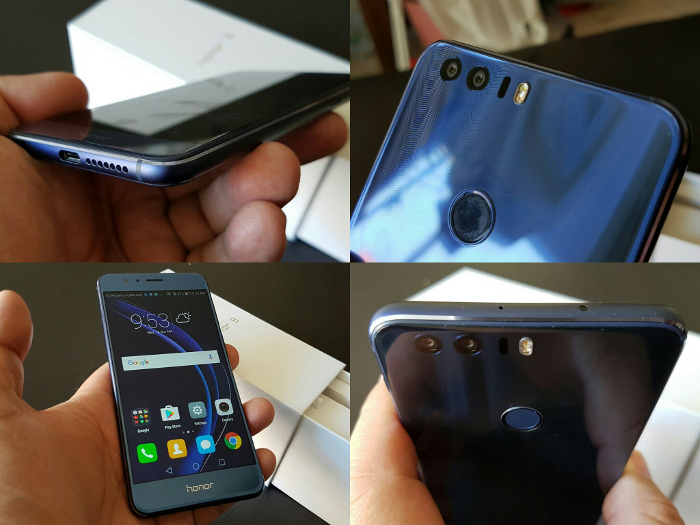 Honor have paid a lot of attention to the design to ensure that the Honor 8 feels as good as it looks
Check out the gold Honor 8's Smart Key in action
Tech specs and Features - flagship pedigree and everything except the kitchen sink
Here are the Honor 8 tech specs:
16nm 64-bit octa-core Kirin 950 processor + i5 co-processor

4GB RAM

32GB / 64GB storage + up to 128GB microSD

5.2-inch display (Full HD 1920 x 1080 pixel resolution, 1500:1 contrast, 423 ppi pixel density, 16.7 million colours)

Dual 12MP rear camera (f/2.2 aperture, Dual Image Signal Processing chips, Colour + Monochrome sensors) + 8MP front camera (f/2.4 aperture)

Features 4G LTE, NFC, fingerprint sensor + customizable app launch smart key, infrared remote control, DTS sound processing, Dual-microphone noise reduction, dedicated Hi6402 audio chip

supports USB Type C, Bluetooth 4.2, VoLTE, 3.5mm audio jack, 802.11 a/b/g/n/ac WiFi,

145.5 x71.0 x 7.45 mm | 153g

3000 mAh battery (fast charging)

Android 6.0 Marshmallow + EMUI 4.1

Available in black, gold, sapphire blue and white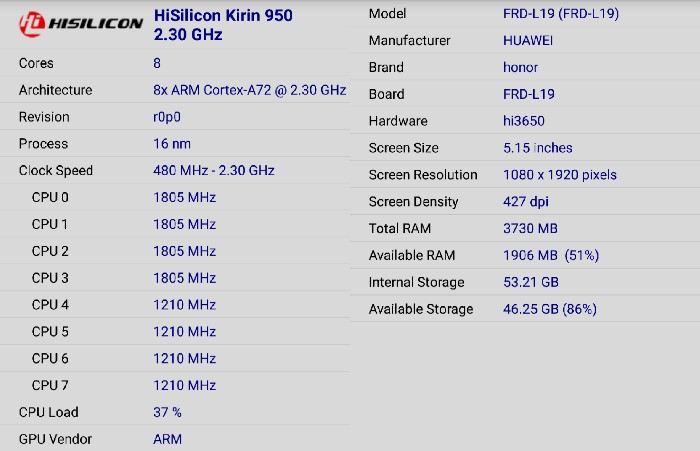 There's a lot to be happy about with the Honor 8's tech specs as there's 4GB of RAM, 64GB of storage and the octa-core high-performance Kirin 950 processor
Featuring the same Kirin 950 processor as the previous Huawei flagships like the Huawei Mate 8, 4GB of RAM and 64GB of storage, the Honor 8 has flagship pedigree tech specs and practically every other flagship feature you could want. This includes an infra-red universal remote control, NFC, DTS sound processing, dedicated Hi6402 audio Chip, VoLTE and the aforementioned customizable smart key enabled rear fingerprint sensor.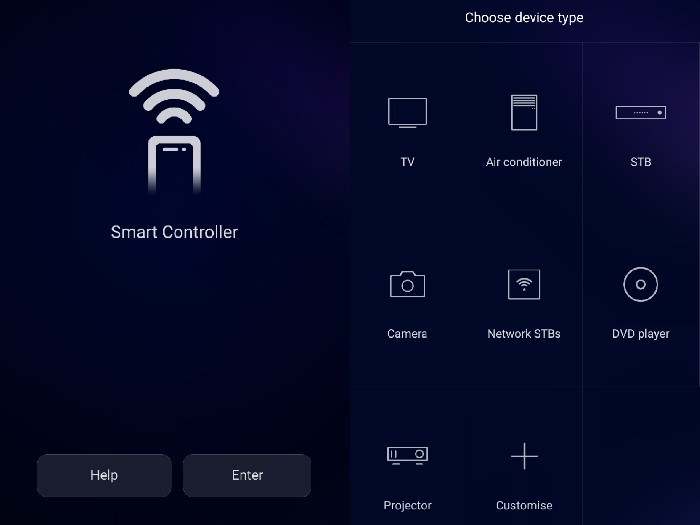 The Honor 8 packs in a universal remote controller...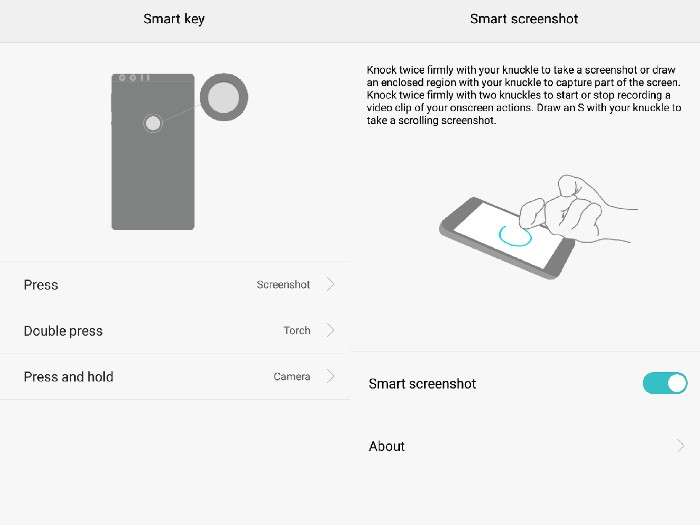 ... and a lot more like the customizable Smart Key and Knuckle Sense.
Somehow, despite the slim 7.45 thin body, Honor have also managed to fit in a 3000 mAh battery with fast charging. However, the most interesting feature remains the dual rear cameras on the back which while sporting one colour sensor and one monochrome sensor, does not feature any LEICA branding like the previous dual rear cameras on the Huawei P9. Apparently, this is because there is no monochrome mode for the Honor 8 but it will instead focus more on the wide aperture or afterfocus bokeh function first introduced with the Honor 6 Plus.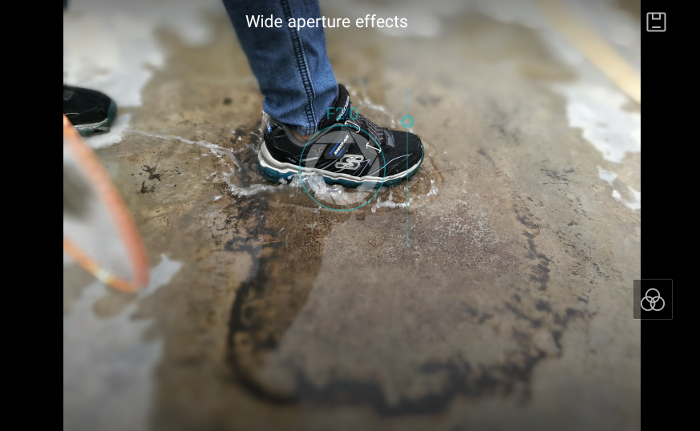 The Wide Aperture mode lets you change the focus after the shot has been taken with just a simple slider interface ...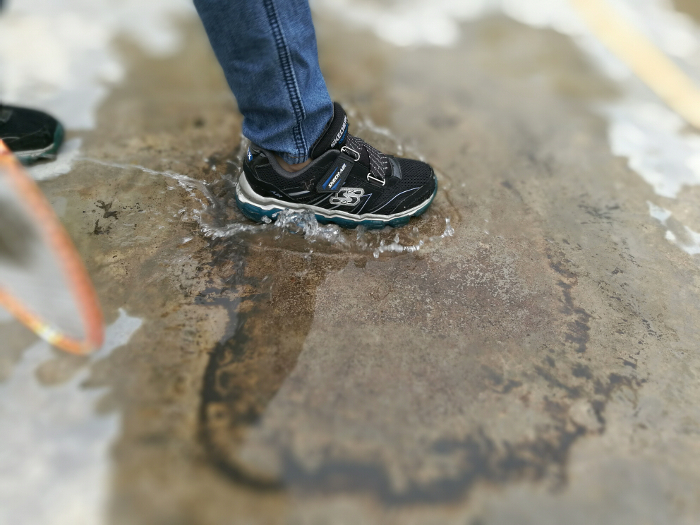 ... so you can get shots of water in motion or ...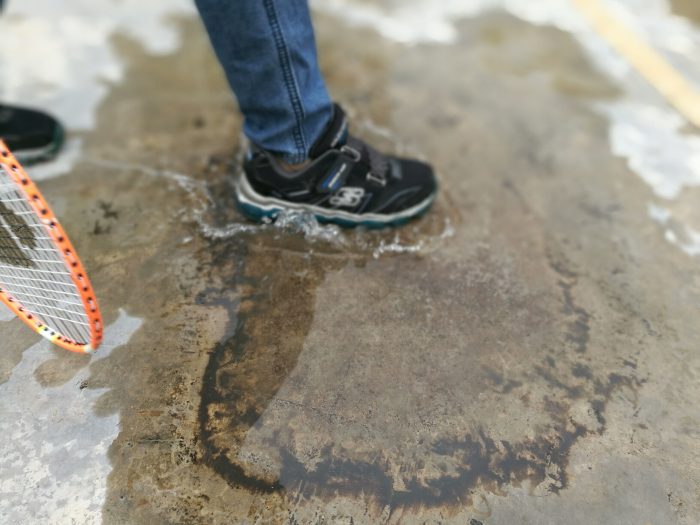 ... or a more colourful object instead, after the shot has been taken.
Be that as it may, Honor have also put in a ton of camera features including their automatic long exposure light painting mode, a manual-like Pro Photo mode and Pro video mode, good food filter, panorama and more. They also have not forgotten about their 8MP front camera and selfie users as there is a beauty mode, selfie panorama mode and an interesting automatic feature which turns the screen into a front soft light or flash automatically, allowing you to take selfies in pitch black conditions. There is no 4K video recording though or RAW format options but full HD video recording should be enough for most users.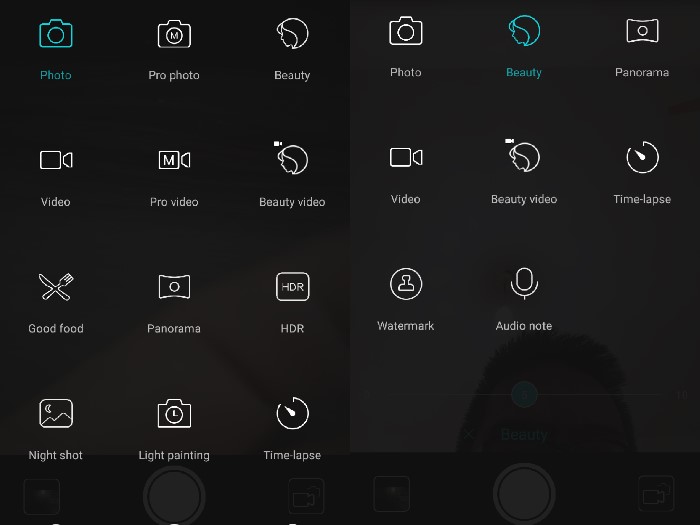 There's a whole bunch of camera features on the Honor 8 for both the rear and front cameras
Pro Mode lets you take control with manual camera features
Performance - much more than just a pretty face
Truthfully, we're a bit peeved at Honor Malaysia because they've focused so much on the Honor 8's design when it is easily able to deliver flagship level performance like a 91970 AnTuTu score, 55.5 fps on Epic Citadel, 738 on 3DMark Slingshot and 4617 on the multicore GeekBench. These benchmark scores easily place it up there with more expensive flagship devices and the 4GB of RAM really helps in making the device more stable. Game performance was lag free even on high visual quality settings for Asphalt 8: Airborne so expect all the nitro fire and special effects with the more demanding Android games out there.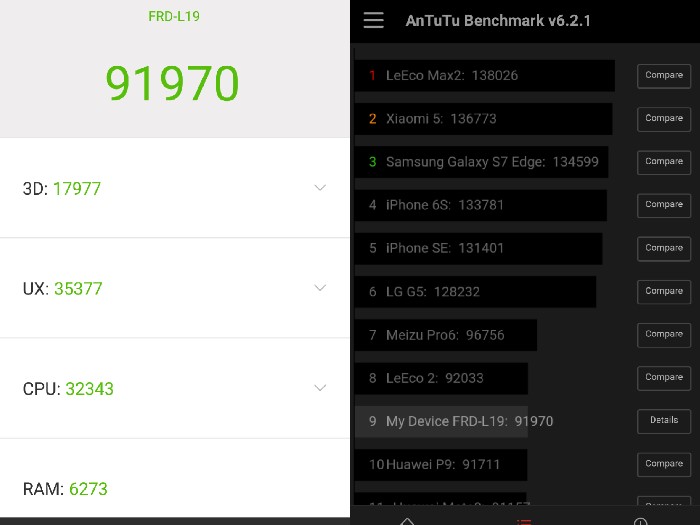 This is easily a flagship level score on AnTuTu
3DMark and GeekBench return great scores for the Honor 8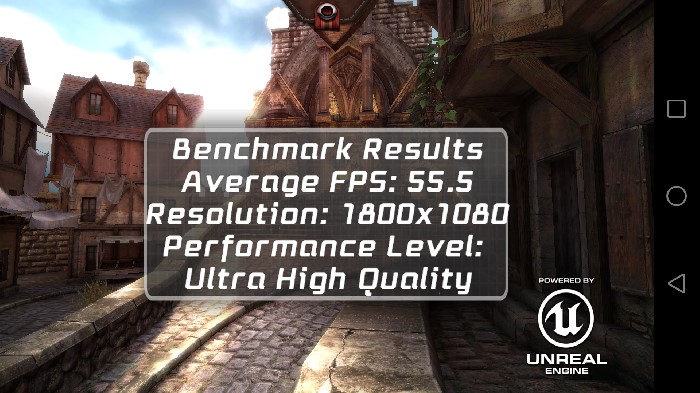 Epic Citadel performance is quite high as well for the Honor 8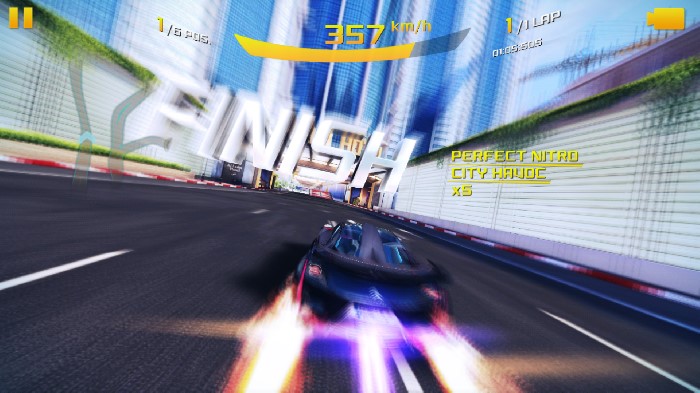 The Honor 8 is fast enough to deliver smooth performance in Asphalt 8: Airborne on high visual quality settings
On medium to normal usage, you can expect the Honor 8 to last well past a day, just a bit more than the 1 day and a half on a single charge while quick charging returns the phone to 100% in a bit more than hour or so. Audio quality is loud and clear although probably not the mobile boombox you're looking for, but good enough for some easy listening for yourself and a movie or two.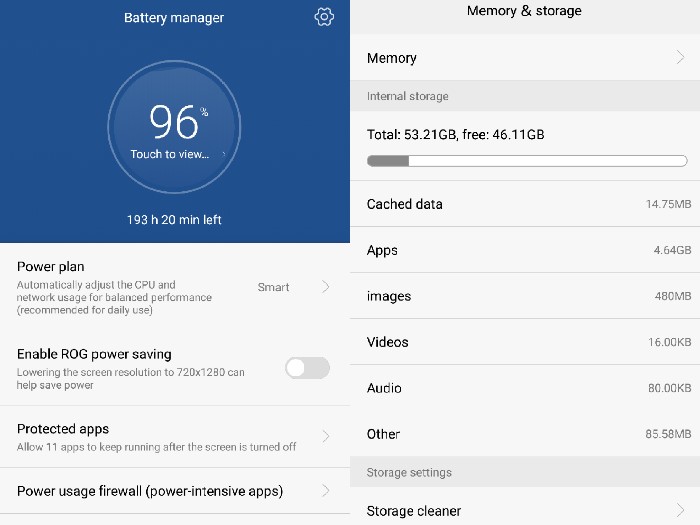 Battery performance and storage
The phone does have the same issues as most metal frame phones in that it does get hotter faster than plastic but our thermometer had it only go as high as about 38 degrees celsius. The phone is also hotter around the frame rather than the front or back, but a silicon case should solve that issue nicely. Connectivity was smooth and stable while call quality and signal strength are good as well.
The Honor 8 also hides a really solid trio of cameras, and while we miss that monochrome mode from the Huawei P9 and P9 Plus, the rear and front cameras work very well. Picture quality is excellent, the cameras are very fast and details are very crisp (burst mode works very well). We really like how Huawei and Honor have made fairly difficult features like light painting and wide aperture available to the general user as you can now do a lot more with the camera you have with you without as many steps or equipment as when you're using a DSLR. If you take the time to explore all the features, the Honor 8 will continuously and pleasantly surprise you.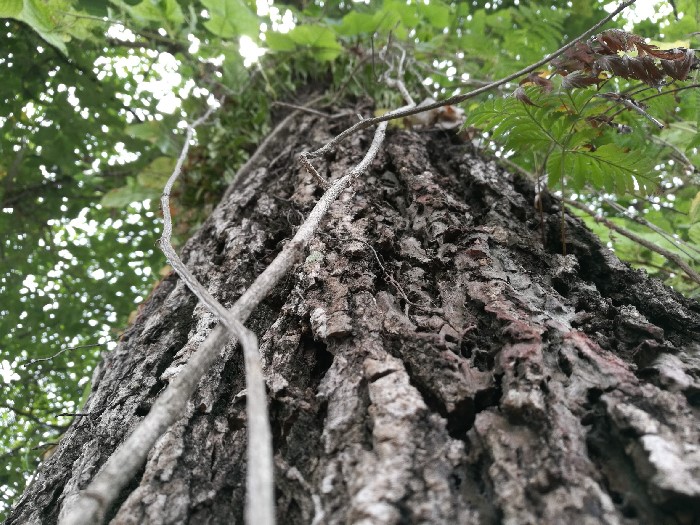 Auto, 12MP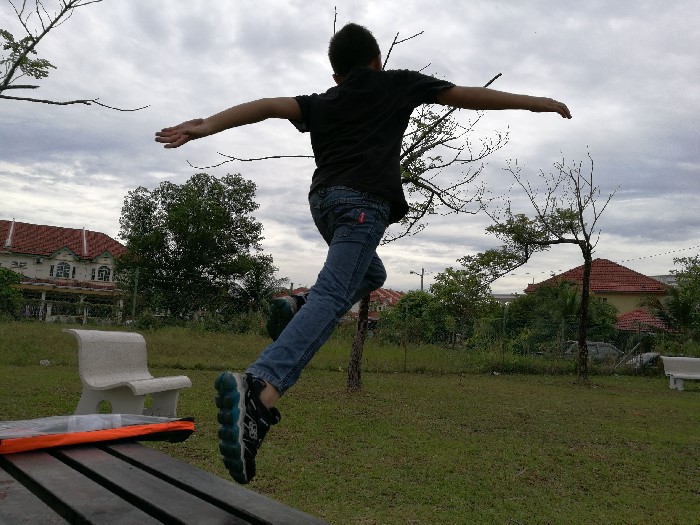 Auto, 12MP ~ Burst mode - catches things in motion clearly ...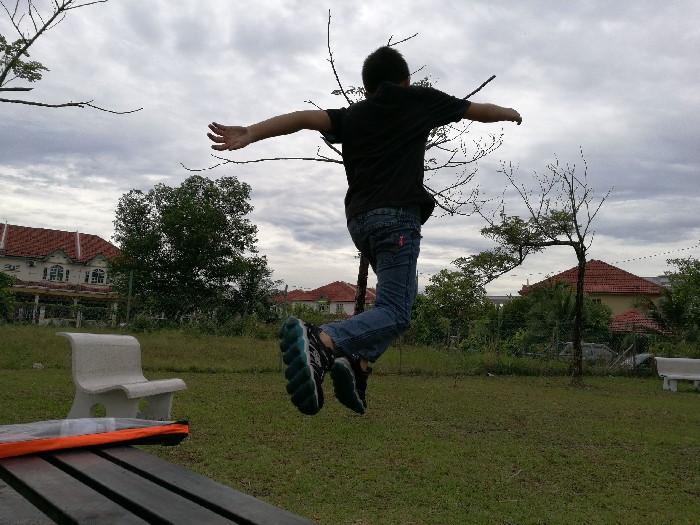 ... even in the air.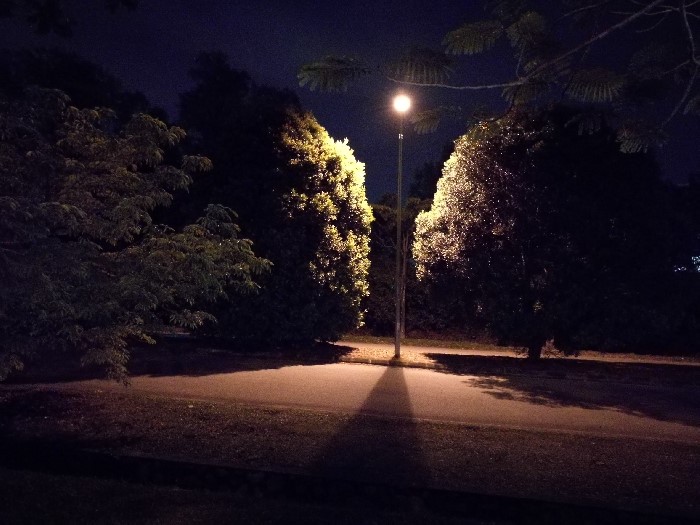 Auto, 12MP ~ great low-light performance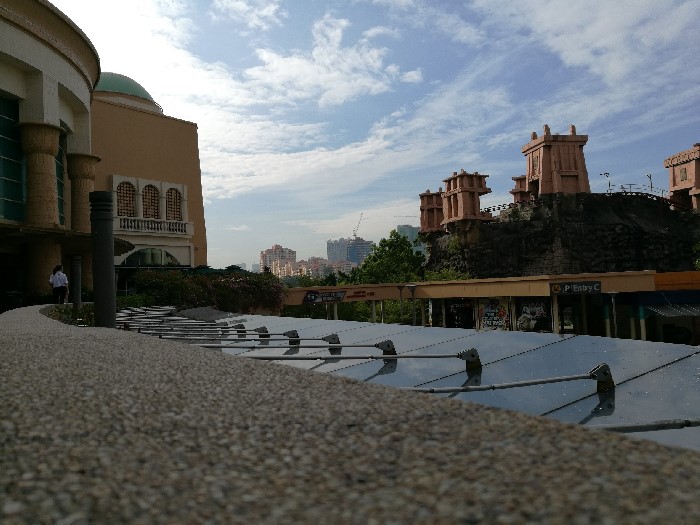 Auto, 12MP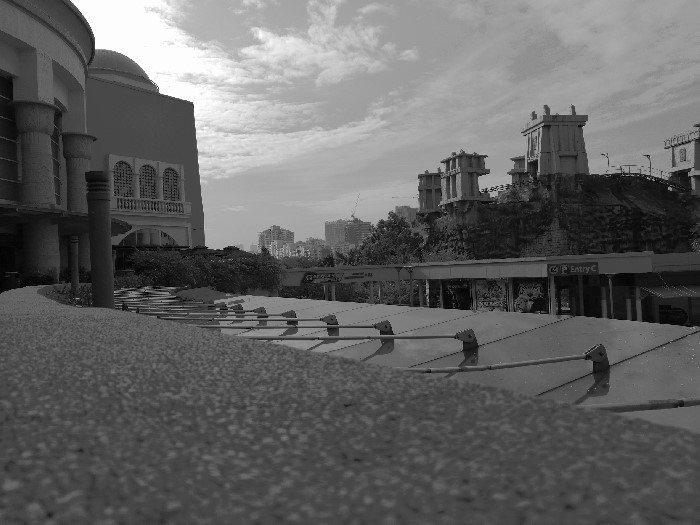 Auto, 12MP, Black and White effect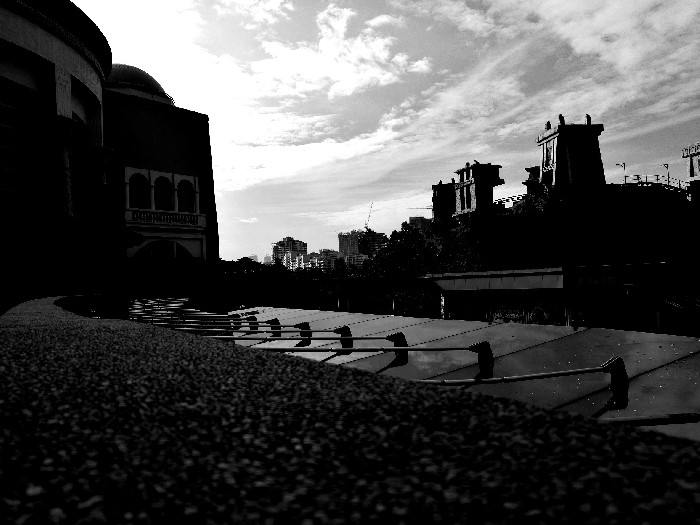 Auto, 12MP, Impact effect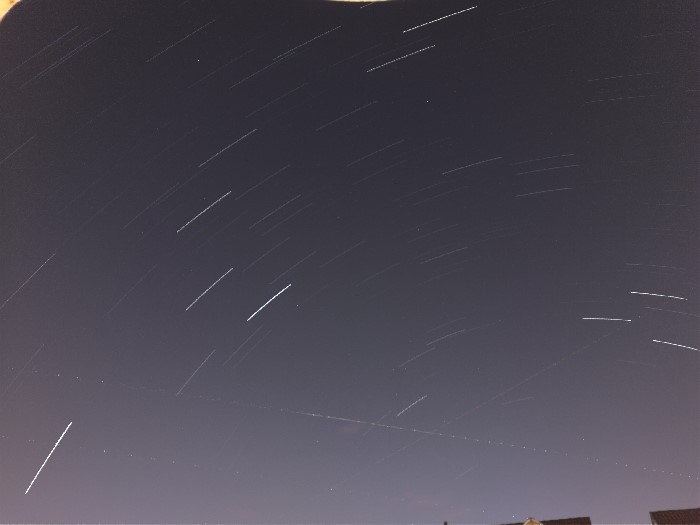 Light painting ~ Star trails and that straight line is a plane cutting across the sky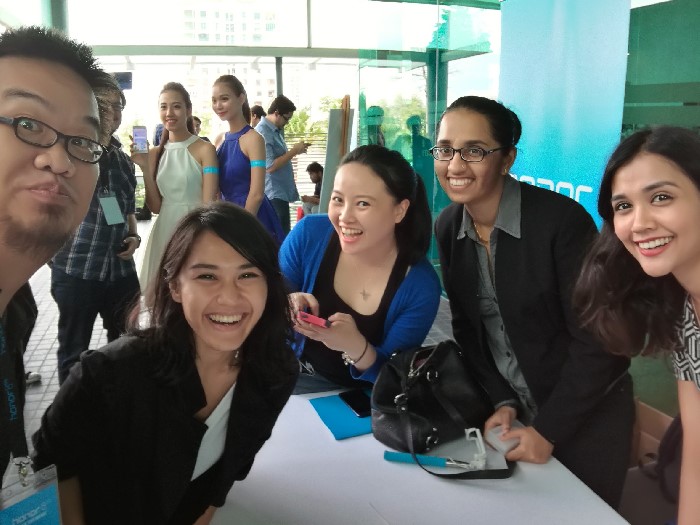 Auto, 8MP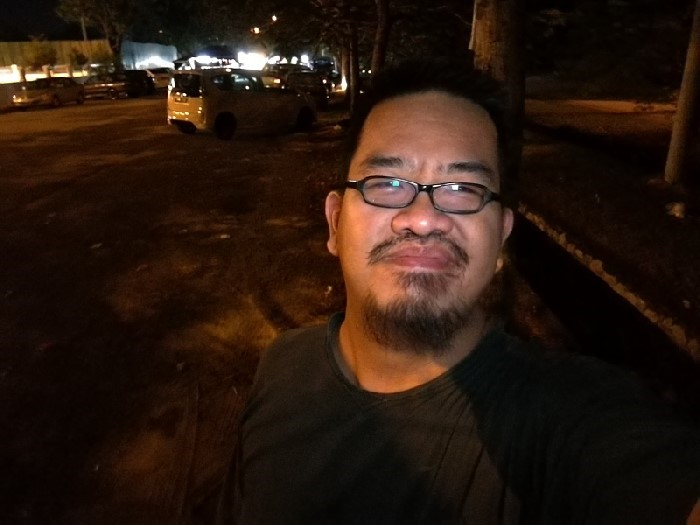 Auto, 8MP ~ the screen automatically turns into the flash for selfies in the dark
Conclusion - an excellent flagship Honor smartphone
Overall, the Honor 8 is a superb all-rounder flagship smartphone which looks and performs better than more expensive smartphones out there. We feel that for RM1699 (now RM1619), the Honor 8 really packs in a value busting deal but for many Honor users this may seem like a reasonably high hurdle as most Honor smartphones have kept around the RM1K to RM1.5K range. For those users, all we can say is, you're getting a lot more for your ringgit than you think.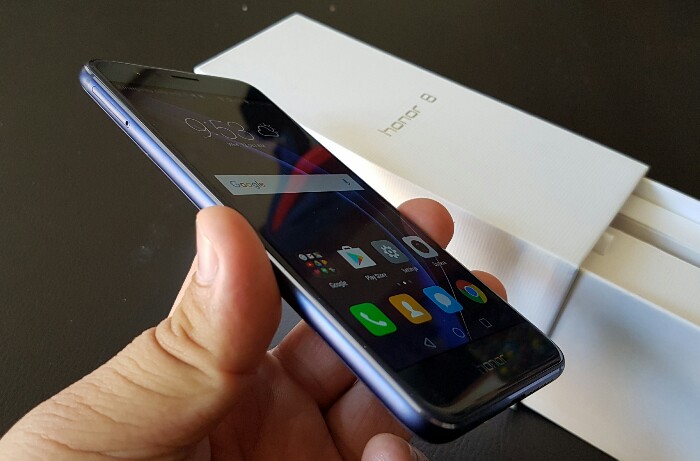 Personally, I would have liked a bit more time to explore all the features that the Honor 8 has to offer, but because of time constraints, we can't. For those lucky Honor 8 buyers you're going to really enjoy all that the Honor 8 has to offer despite the slippery fingerprint magnet front and back (which can be solved easily with a clear TPU or silicone case). Unfortunately, this isn't the more affordable P9 (with it's unique monochrome mode) you're looking for but it is an excellent continuation of the earlier Honor 6 Plus.
Competition for the Honor 8 includes the ASUS ZenFone 3 ZE520KL which is the same size, has similar tech specs and glass front and back design, and is priced lower but is currently not available here in Malaysia yet. The larger ASUS ZenFone 3 ZE552KL is priced a bit lower as well, is larger than the Honor 8 and has more powerful camera features, but you can check out our review to see which one suits your needs more. It is notable to say that the Honor 8 packs in NFC, something which you're going to need if Malaysia fully embraces mobile wallets and wireless payment like Android Pay (there is already MaybankPay) but if you're not a user right now, you won't feel the loss either.
Honor 8 Specs & Price >