How many episodes can you watch on the Samsung Galaxy S20 FE until the battery depletes?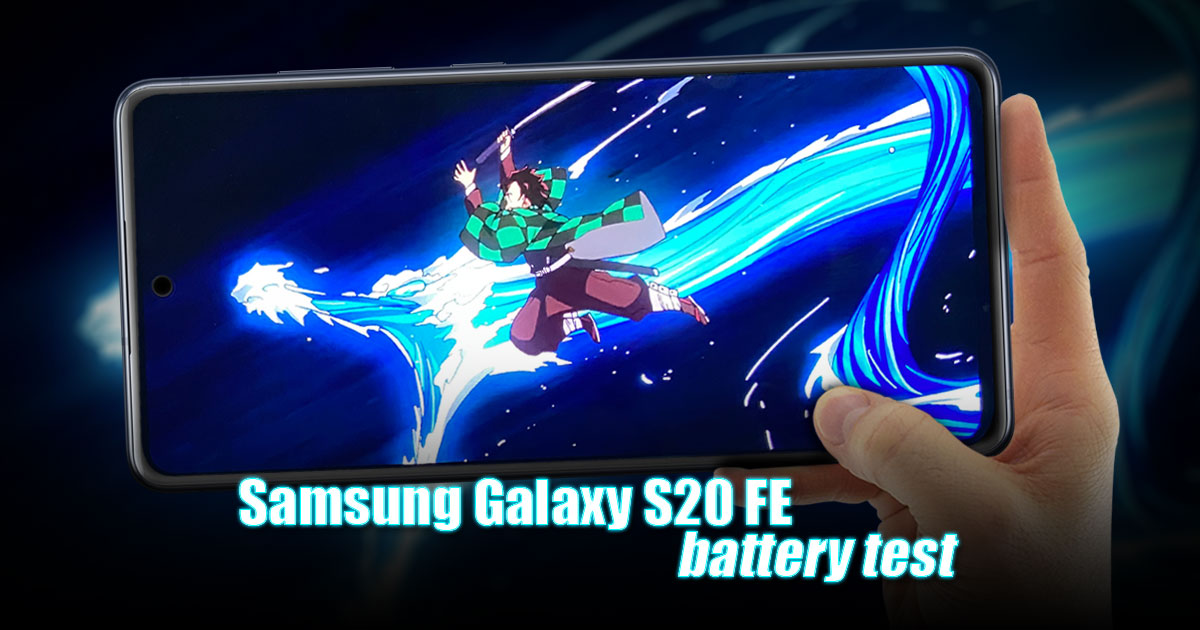 A few months ago, we tested the Galaxy S20 Ultra's battery by running it on a movie marathon and it took 7 movies (2 hours average) before its battery ran out of juice. So being stuck at home again due to the CMCO situation, it was another opportunity to binge watch some movies and TV shows on Netflix that came pre-installed inside the Samsung Galaxy S20 FE 5G. So in this article, we are testing how many episodes can you watch on the Galaxy S20 FE until the battery depletes?
Like our previous Galaxy S20 Ultra battery test, the Galaxy S20 FE test will be a bit different. Since it doesn't have a QHD+ resolution (3200 x 1440 pixels), we maxed out the refresh rate to 120Hz and the screen brightness too. It's also worth noting that at the time of writing this, Netflix has yet to add HDR support for the phone but oh well, let's get on with the test.
Round 1 - Binge-watching Ju-on: Origins
For those who aren't horror fans, this mini TV series which consists of 6 episodes was already released since July 2020 but I digress. Each episode is about 28 minutes on average so that's a total of 168 minutes watch-time. I started the show at 3.26 PM and before an hour passed, the battery dropped to 78% from 89%.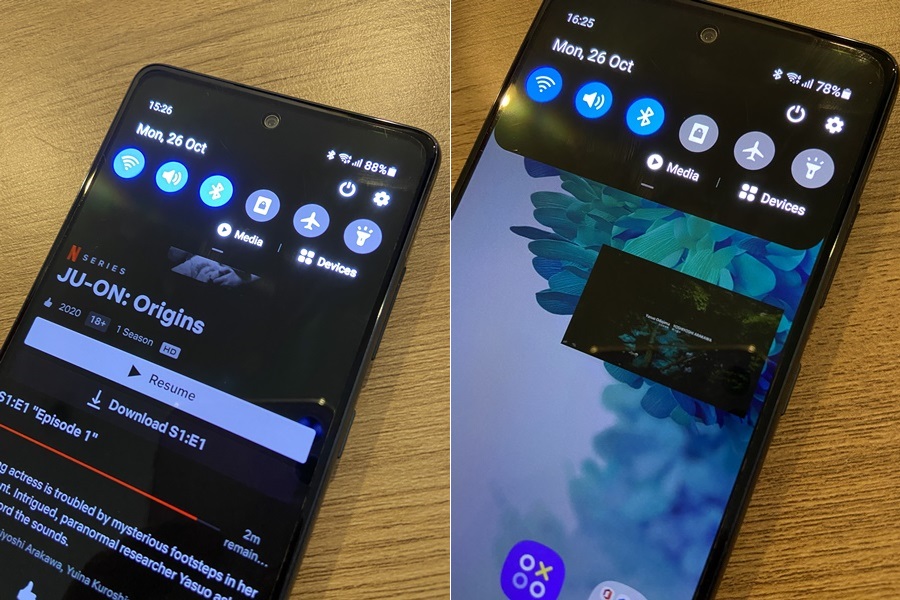 What? Just 9% after an hour?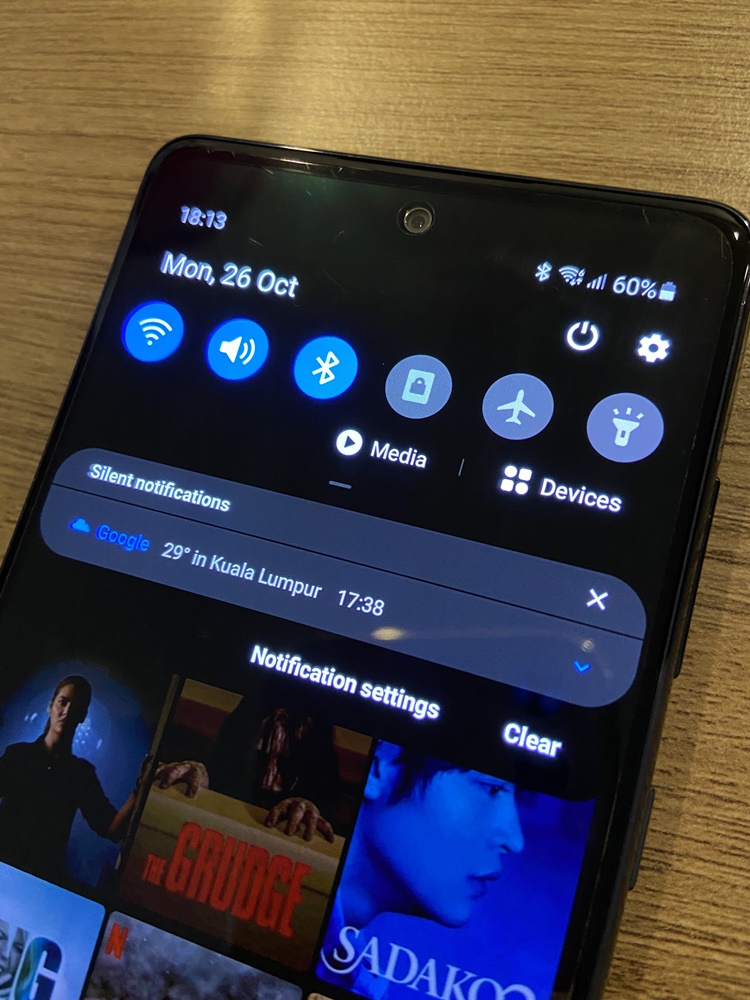 After finishing the 6 episodes, the battery stopped at 60%
Dropping 9% after an hour is almost the equivalent of playing Asphalt 9 for 30 minutes (which is another topic for another day). There was some heat at the back though, due to the polycarbonate build but not to the point of being uncomfortable. Anyway, after finishing the whole 6 episodes, the battery stopped at 60%. Assuming if I started from 100%, that's an estimated 30% drop.
Round 2 - Can I finish the first whole season of Demon Slayer?
After that, I continued to test out some more by watching Demon Slayer Kimetsu No Yaiba (my first time watching, lol). After coming back home and having my dinner, I took a look at the list and there is a total of 26 episodes with 23 minutes for each. Could I really finish watching the whole season in one go? Well, here's how it ended up.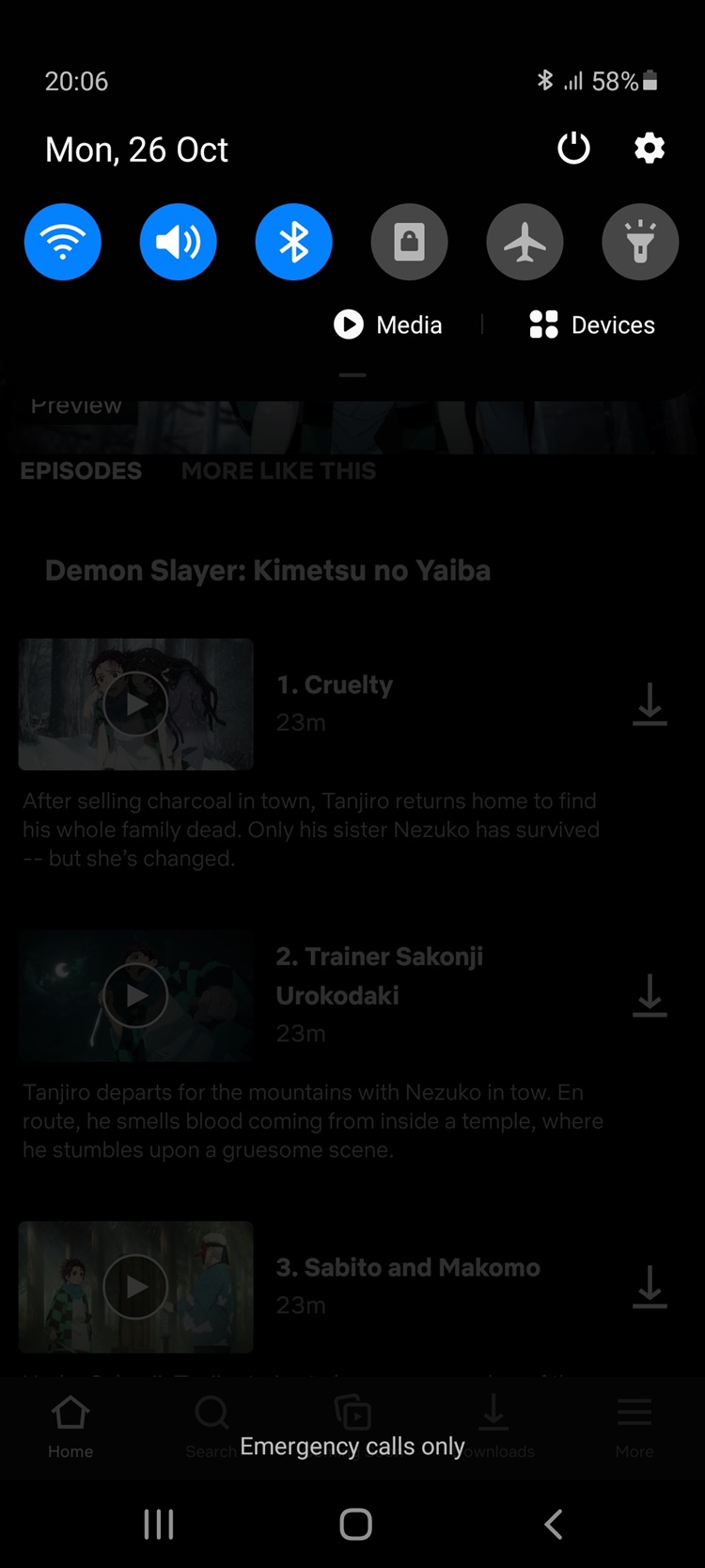 Starting with the first episode at 8.06 PM, battery level 58%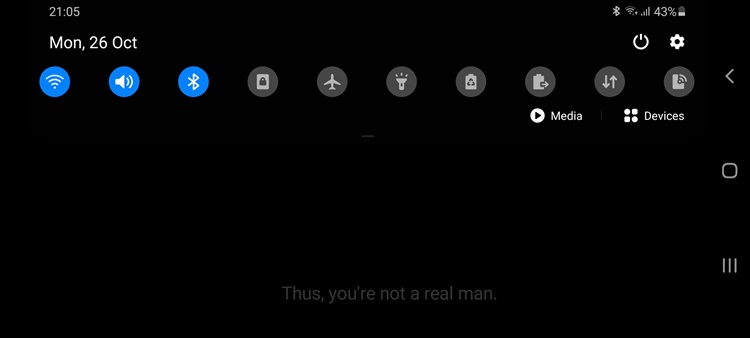 After about an hour, 43%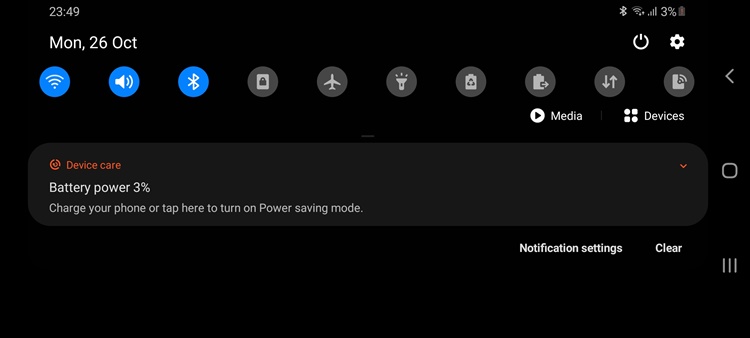 Reached episode 11, just 3% left
After briefly starting the 11th episode, I decided to stop at once. It took 4 hours to almost completely drain the Galaxy S20 FE battery capacity from 58%. Combining that with the first round, that also means that it took 16 episodes in total to nearly deplete the battery completely. However, since I started at 89%, the phone theoretically could add in 2 more episodes.
On paper, that's about 18 episodes but remember that I also maxed out the refresh rate at 120Hz, volume and screen brightness. In normal circumstance, a normal viewing wouldn't need to max out all these 3 features at all so I believe that anyone in that situation could very likely finish a full whole season (26 episodes) in one go.
Before I end this article, I also have some extra thoughts on the Galaxy S20 FE features. Thanks to the 120Hz refresh rate, watching Demon Slayer on the Super AMOLED display was enjoyable and the colour representation was really on the spot. Screen brightness really showed its true colours throughout but I'd advise not to do that in the dark (take care of your eyes, mmkay?). Also, the sound is REALLY LOUD for a phone so you don't need to wear a pair of earphones or earbuds, unless you want a better cinematic sound experience or you have sensitive neighbours, of course.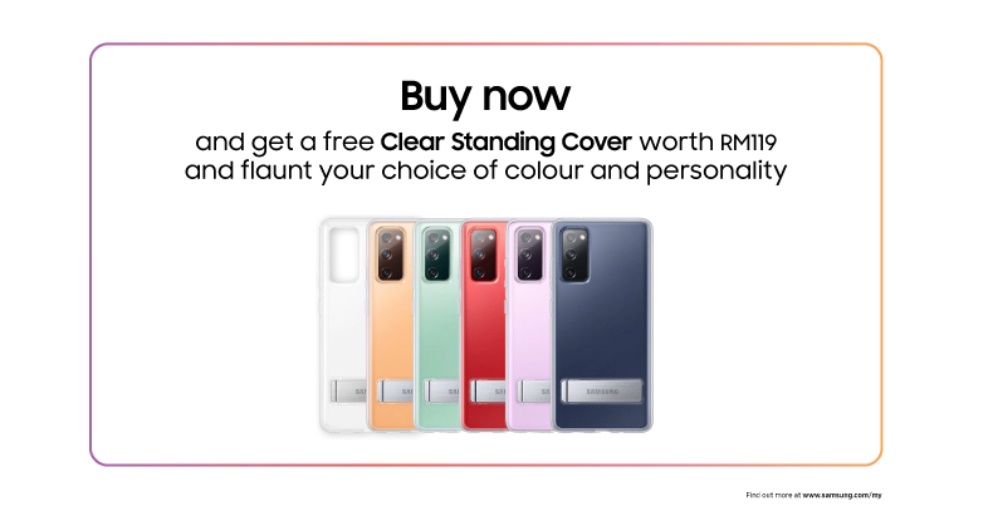 The Samsung Galaxy S20 FE is currently on sale at every Samsung Experience Store, authorised dealer and its online store here. Slated at RM3399, the Fan Edition comes with a complimentary and exclusive Clear Standing Cover worth RM119 (it's also on a first come first served basis, so while stocks last). There are also six different colours to choose from - Cloud Navy, Cloud Lavender, Cloud Mint, Cloud White, Cloud Orange and Cloud Red. You can learn more about the device right here.
Samsung Galaxy S20 FE 5G Specs & Price >