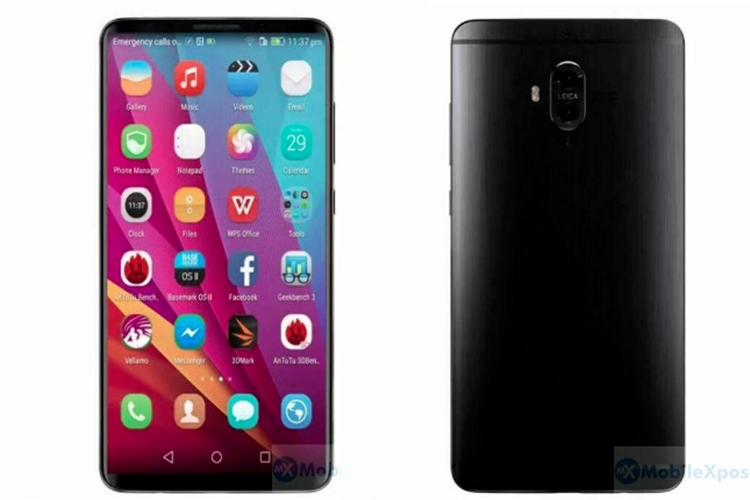 Less than a month away from the official release of the Huawei Mate 10 series of phones on the 16 October 2017 and already we are seeing an increase in leaks and rumours.
Thanks to PhoneArena, we got to see a cool (but blurry) render of the alleged Huawei Mate 10 Pro. Funny enough, it can be seen that the Mate 10 Pro will not have a fingerprint scanner anywhere. This could either mean that the component is purposely excluded, or it has an underlying fingerprint scanner in the screen itself. Other than that, the Mate 10 is looking good with its horizontal signature Leica Dual Camera setup.


Speaking of the Mate 10's signature camera, leaked promo materials courtesy of /leaks gives more clues on what to expect from the upcoming Huawei beauty.
According to the leak, the Leica Dual Cam will have two SUMMLUX-H lenses with f/1.6 apertures and will have AI-enhanced photo functions that will recognise up to 14 scenes to adjust the settings accordingly. The assistant will also be able to translate text seen through the camera entirely offline, making writing jobs that much more easier.


Other than that, we can see that the Mate 10 series of devices will definitely be rocking the Kirin 970 chipset and will be entirely IP67 water resistant. A 4000 mAh battery with super charge will also run the show from the back.

Well that's it for the Mate 10 leaks for now but as we get closer to the official release, you can almost bet that the rumour mill will not stop grinding. With that said, please remember to keep an open mind because these are still rumours and make sure to stay tuned to Technave.com for the latest sneak peeks.