Huawei Mate 8 Carnival at KLCC offers free engraving service, prizes and more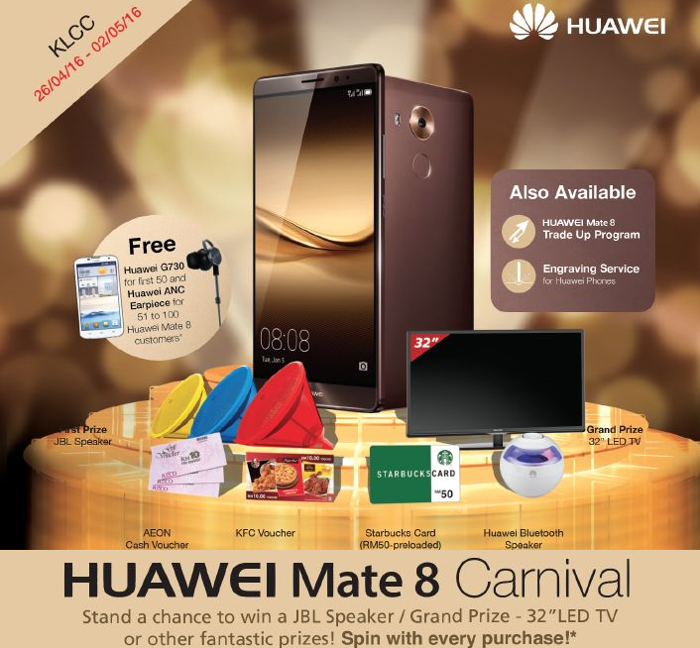 The Huawei Mate 8 is currently going live at KLCC Concourse for their Huawei Mate 8 Carnival. Available until 2 May 2016, the roadshow offers the recent Huawei Mate 8 trade-up program (so you can get it for less than RM300!), telco deals with Celcom, Digi and Maxis and plenty of prizes. These include a free Huawei G780 for the first 50 buyers and a Huawei ANC Earpiece for the next 50.

Purchasing the Mate 8, Mate S, Nexus 6P, P8 or Watch will give you 2 Lucky spins while getting the G8, P8 Lite, M2 8.0, Y6 and Y5 will give you 1 Lucky spin. Lucky spin prizes at the Huawei Mate 8 Carnival include 32-inch LED TV, JBL speakers, Huawei Bluetooth speakers, AEON Cash vouchers, KFC vouchers and RM50 Starbucks cards. If you're still deciding whether to get the Mate 8, check out our review of the phablet for more details.
Huawei Mate 8 Specs & Price >