Huawei Mate X - First Impression and Hands-on!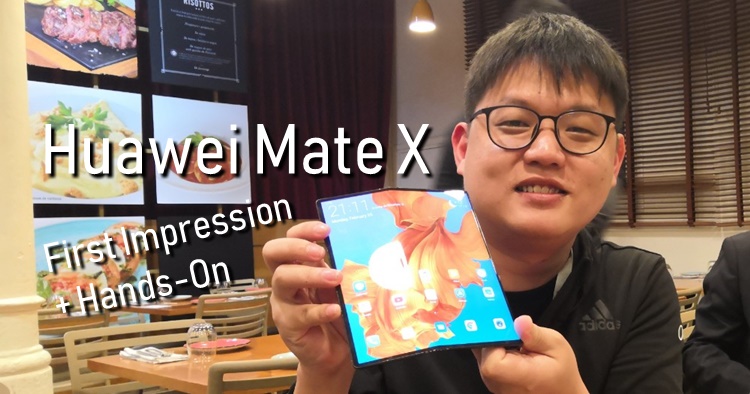 As many of you already know, the Huawei Mate X is one of the biggest highlights at MWC 2019 and sent many mouth-watering geeks to snap as many pictures as they can. Initially, we thought we won't have a hands-on experience but our boy, Jim got lucky to get his hands on the world's first 5G foldable smartphone. Without further ado, let's see how this phone works!
To start off, the Mate X features a foldable double OLED screen panel - on the front, it uses a 6.6-inch front display whereas the rear display is 6.38-inch. Upon unfolding, it literally becomes an 8-inch tablet and the tech specs inside are pretty powerful too, sporting a Kirin 980 chipset, a new Balong 5000 modem chipset, 8GB of RAM, 512GB internal storage and has a 4500mAh dual battery. There is a triple camera setup too with LEICA lens but the sensors are unspecified, as this is still a device a work in progress.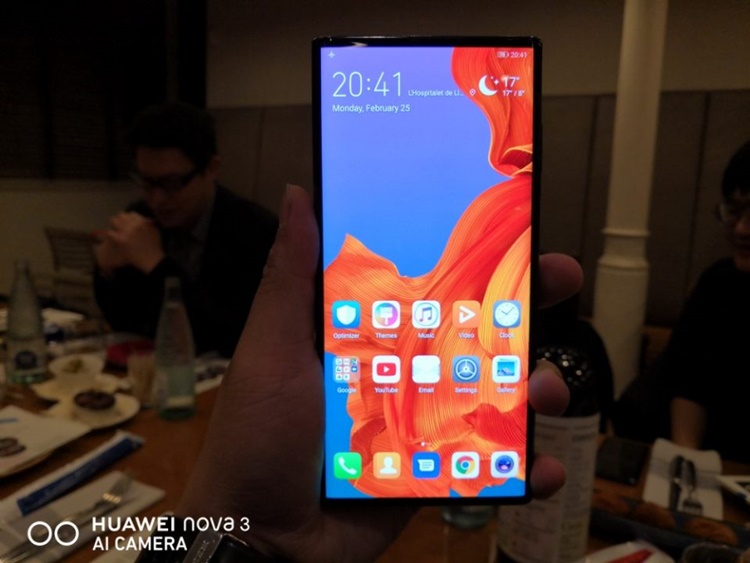 Here's how the front view looks like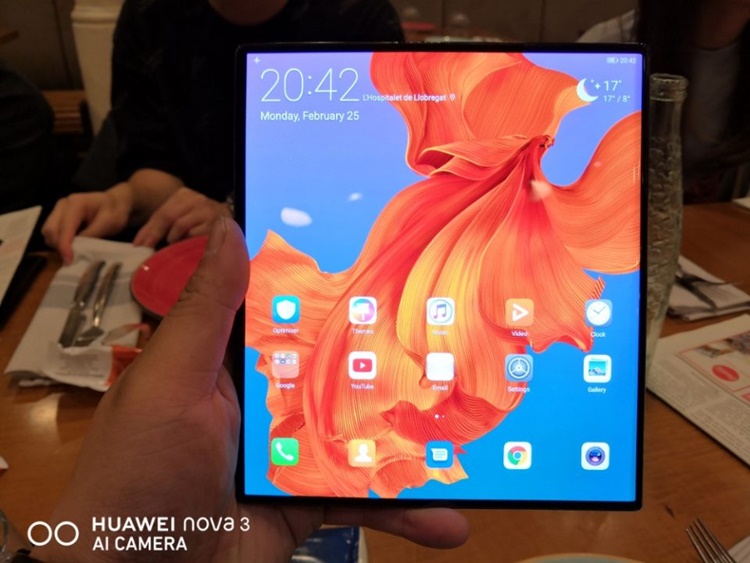 To unfold the phone, you will have to press a button to unlock it
According to Jim, the Mate X is quite compact and when folding the phone, it doesn't feel like a "cheap" product thanks to the Falcon hinge mechanism, as well as the Huawei engineer team that figured out how to minimize the screen tension when folding outwardly. Speaking of that, the software operating switching from a single page to a bigger screen is optimized smoothly, bringing out that "ohhh" and "ahhh" impression. In other words, this is really cool.
Since this device is still a work in progress, Jim couldn't install any apps on it for more testing but as far as the "feel" of the user interface goes, he thinks the Mate X is not so far from completion and believes that once the final form is done, the Mate X will perform much better.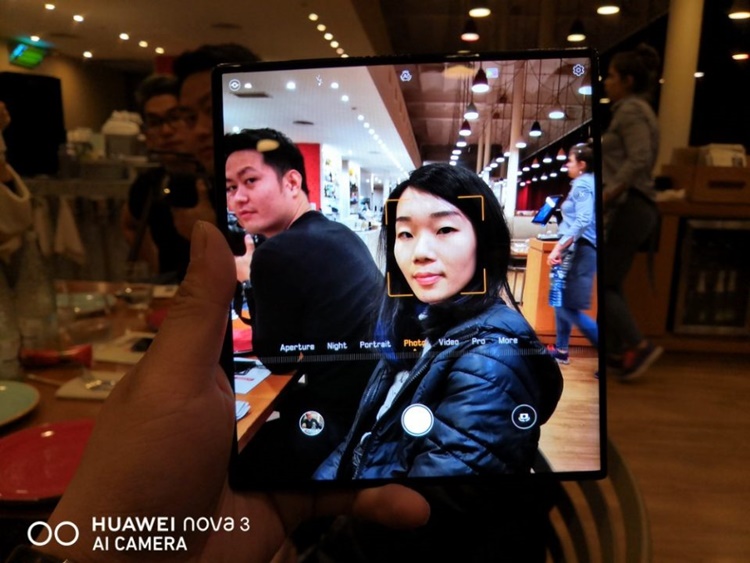 Taking a photo fills up the whole screen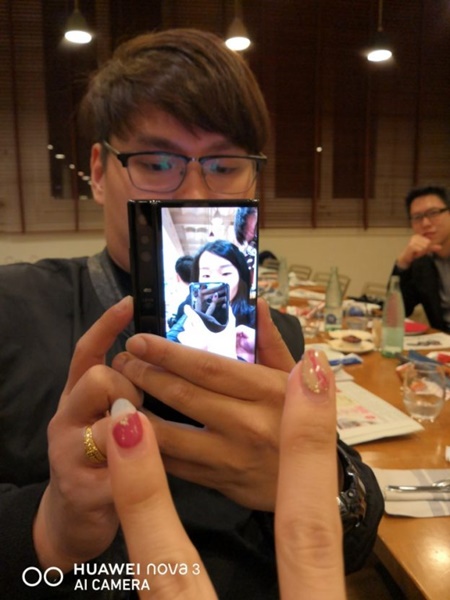 Say cheese!
Of course, we didn't forget to take a short video
[Update] We also have a slightly longer hands-on video on it!
Despite the overkill price tag (~RM10,625), Jim was told that Huawei Malaysia actually plans to bring the Mate X into Malaysia! Obviously, this is a phone that only the elite rich people can afford but that's still interesting to know nonetheless.
So that's all, folks. We look forward to the future release of the Mate X in Malaysia! Stay tuned for more MWC 2019 news at TechNave.com.
Huawei Mate X Specs & Price >