Huawei P10 lite review - Another affordable and good smartphone camera that looks great in Sapphire Blue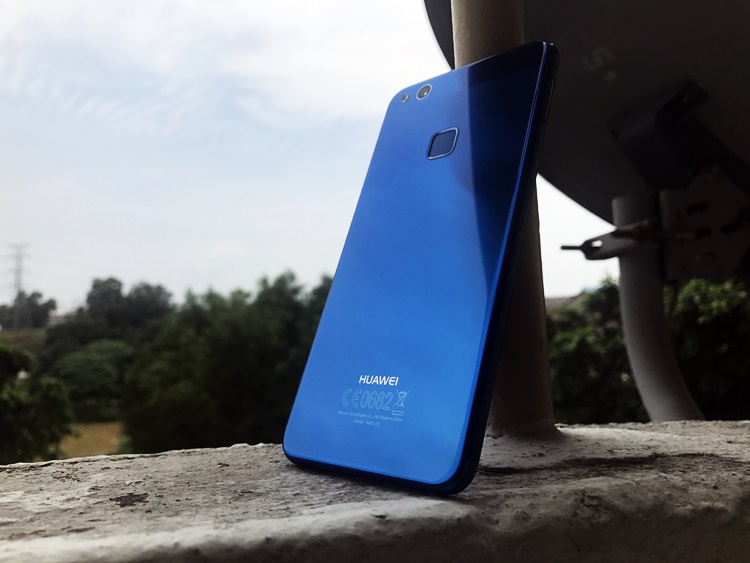 The Huawei P10 and P10 Plus have both gotten their fair share of the spotlight, both have the New Pantone Greenery and Dazzling Blue, as well as a front Leica lens which the Huawei P10 lite, the youngest in the family lacks. But the P10 Lite packs in a number of other unique features such as its Sapphire Blue design and should definitely not be overlooked. I for one think it's worth RM1299 if you're looking for a mid-range affordable camera-centric smartphone. Read below to find out why.
Design - That Sapphire Blue...#drools
The result of 17 layers of optical processing technology
Let me start by saying that the Sapphire Blue model is an absolute beauty, with its shimmering metallic back. While the Sapphire blue colour is unique to the P10 Lite, there are also Pearl White, Midnight Black, and Platinum Gold, they do shine nicely too if you flash some lights on it, but they look pretty boring when compared to the blue variant.
Despite all of its beauty, though, there are two downsides - it's very prone to collect fingerprints and has a weird heat issue (more on that later). But of course, you have a protection case for that, although it's a shame to cover the phone up so try and look for a transparent case.
2.5D dual curved edge glass and diamond-cut metal frame
It's 7.2mm thin
The SIM tray
Still using micro USB 2.0 and speaker grill at the side, headphone jack is at the top by the way
Tech-Specs and features - Some nice upgrades, especially the Beauty mode
Here are the specifications for the Huawei P10 lite: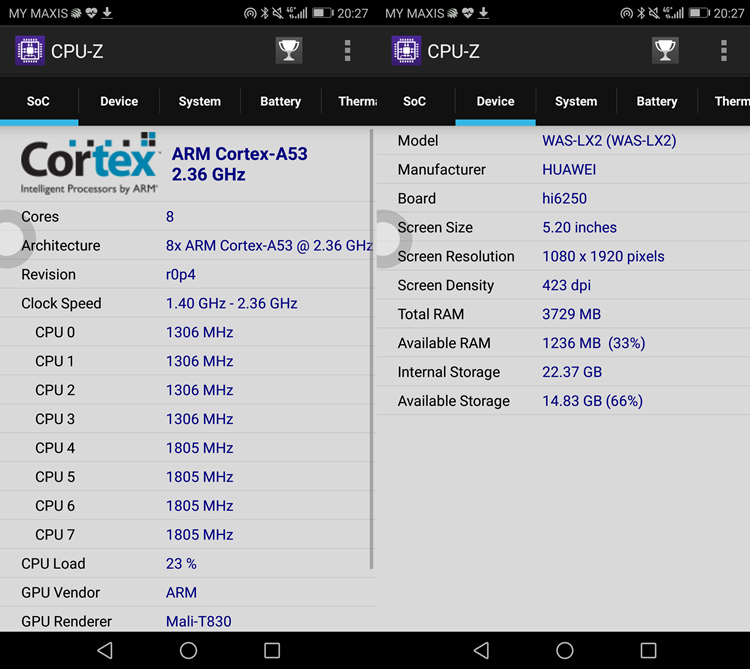 Kirin 658 processor octa-core, 2.1GHz
4GB RAM
32GB storage(expandable memory up to 128GB via microSD)
Measures 146.5 x 72 x 7.2mm, weighs 142g
5.2-inch display (full HD resolution, 1920 x 1080 pixels)
12MP rear camera(f/2.2, 1.25 µm) / 8MP front camera (f/2.0)
Features rear fingerprint sensor, 4G Dual SIM, Knuckle Sense, Portrait mode
Supports 4G, Bluetooth 4.1 , WiFi b/g/n, VoLTE, USB OTG connectivity
EMUI 5.1 based on Android 7.0
3000 mAh battery
Compared to the P9 lite, the P10 lite is a nice upgrade considering the memory capacity of 4GB RAM + 32GB of internal storage. But the camera lens still aren't Leica, it's also a bit weird that the main camera got a downgrade from 13MP to 12MP but there's a pretty good reason for that, which has something to do with the 1.25 µm pixel sensor that can pick up 20% more light. The aperture is also f/2.2 now.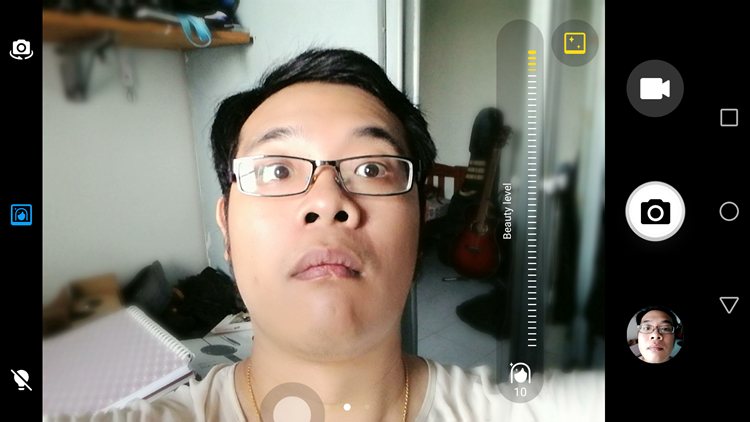 My skin so smooth (@[email protected])
Speaking of the camera, selfie lovers are sure to be glad that there's a Portrait mode and Selfie Superstar mode with 10 levels of Beauty Mode available. These features are the same as the P10 and P10 Plus counterparts, so there's no difference, this applies to the Knuckle Sense as well.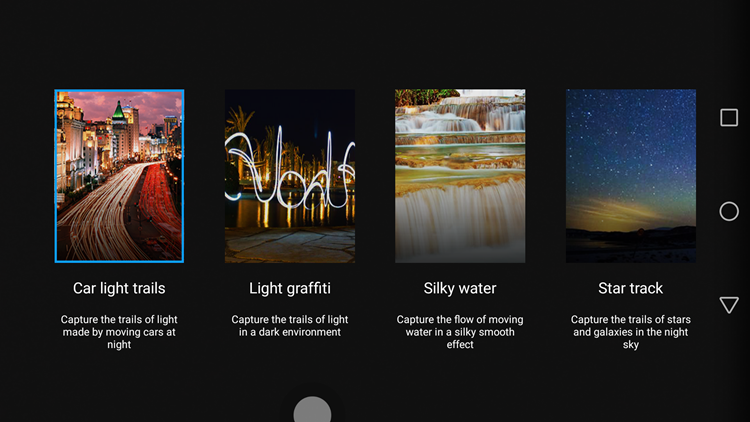 The Light Painting feature is back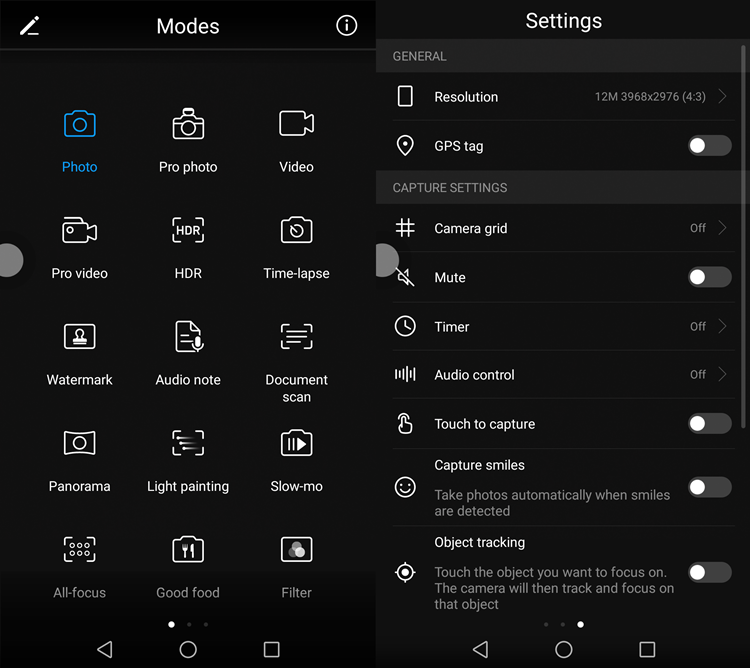 Camera settings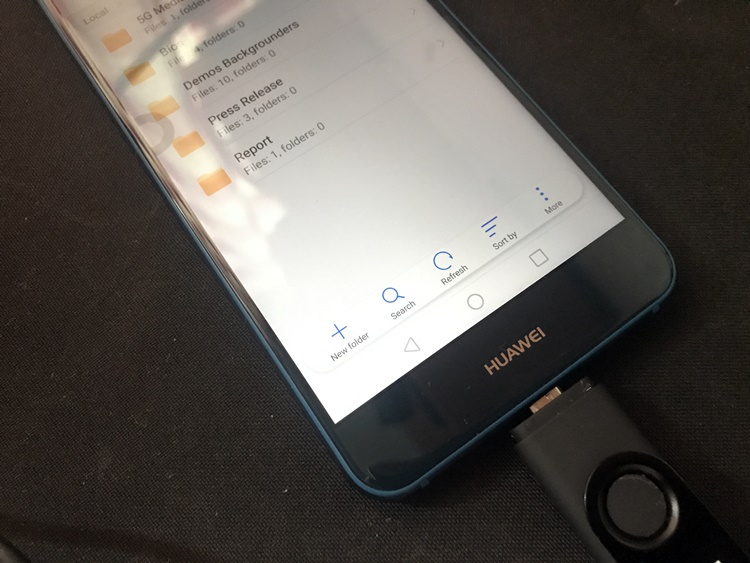 USB OTG
Did I mention that the P10 lite now supports USB OTG connection? This is a nice extra feature to have to transfer files easily and conveniently, however, the box doesn't come with the OTG USB drive so you will have to purchase one by yourself. The P10 lite also provides VoLTE voice calling technology and we have to say the connection quality is quite good based on the Whatsapp calls.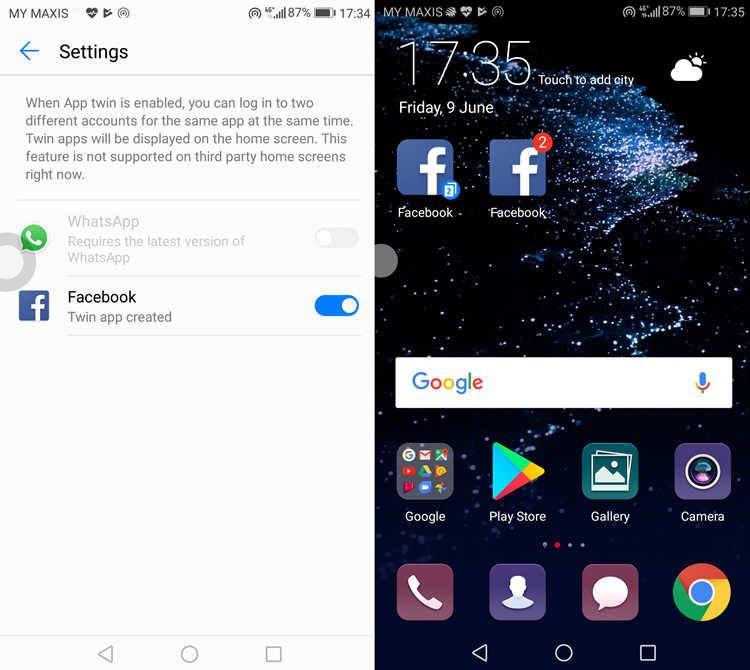 App Twin feature for privacy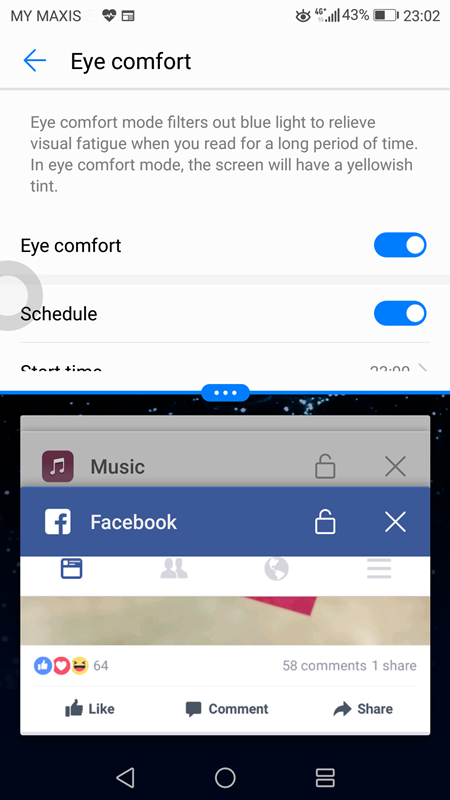 Eye comfort mode and split-screen from Knuckle Sense

The long screenshot from the Knuckle Sense feature
(also, I'm sold by this anime idea lol)
Performance – Pretty good, especially for the camera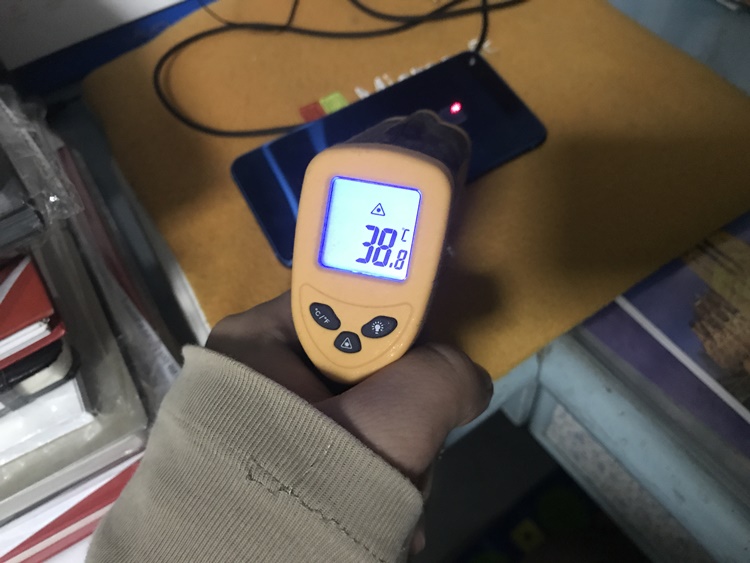 It can get that hot in a minute of intense gaming
As mentioned earlier, the heat issue is a weird one because once you start gaming (we tested it with Asphalt 8: Airborne), the rear fingerprint sensor gets pretty hot in less than a minute. Luckily this doesn't apply to taking photos, but it's still an odd discovery because I don't think I've experienced that on a smartphone before. Moreover, in the game Asphalt 8, the game tends to lag in that Tokyo level because of the rain and nothing else.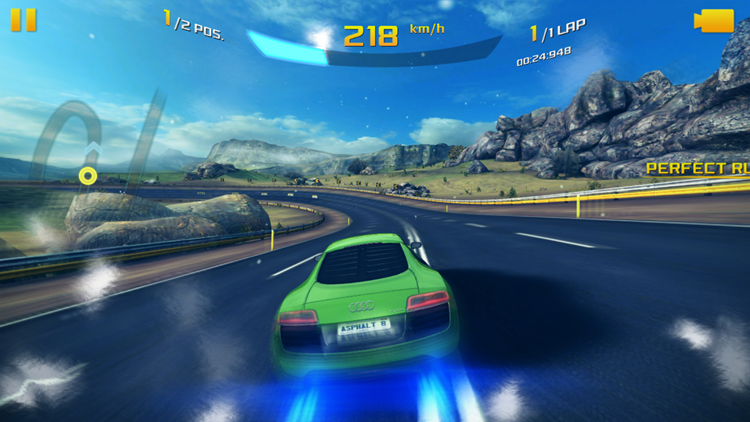 Strange that the rain makes the game lag a bit but not the snowflakes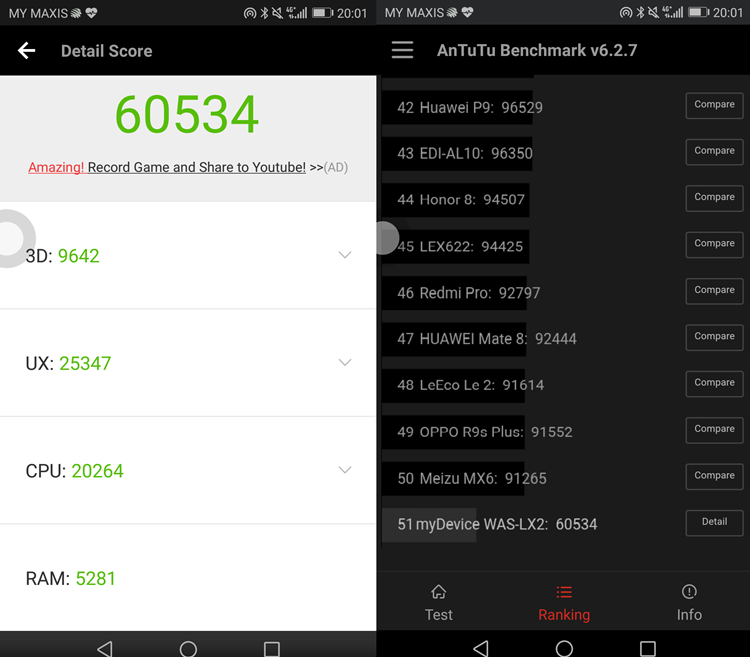 AnTuTu score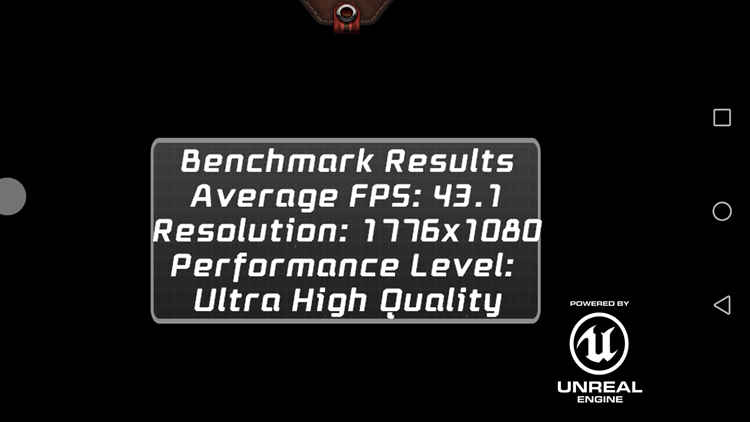 Epic Citadel score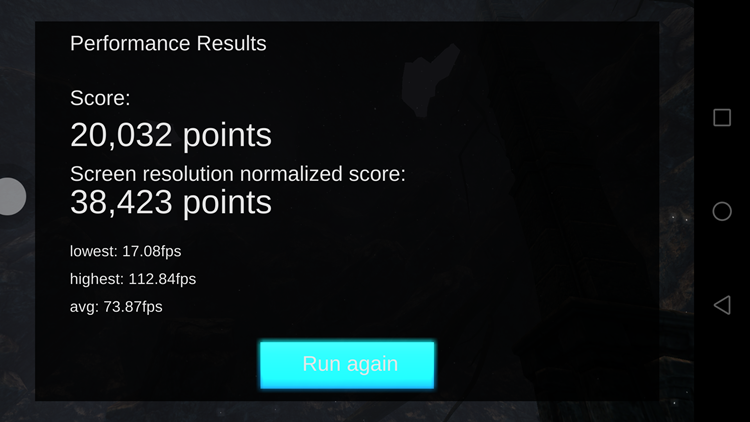 GPUBench score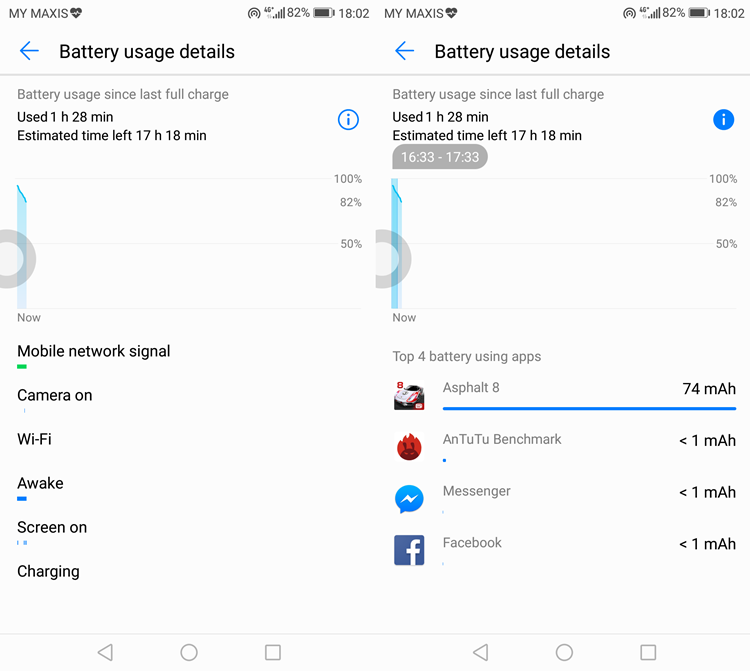 Battery performance after some gaming and tethering
Even though it has that weird heat issue, the battery performance isn't that bad. Most of the time I can use it for at least a day and recharging it fully is not a problem, as it can fully charge up to 43% in 30 minutes. Overall, it takes around one and a half hours to fully charge from 0%. Thumbs up for that one.
The P10 lite does take pretty good pictures too, so I'm quite happy with that. I can also safely say that the Portrait and Selfie Superstar Mode are well done, even though I'm not a big fan of it. To quote from a cosplayer friend of mine who tried out the Portrait, she said the P10 lite made her look like she just came back from the dead (because of her eye bags). You have to take my word for it, and sorry I can't upload her picture because she's too shy. Anyway, check out the picture samples below.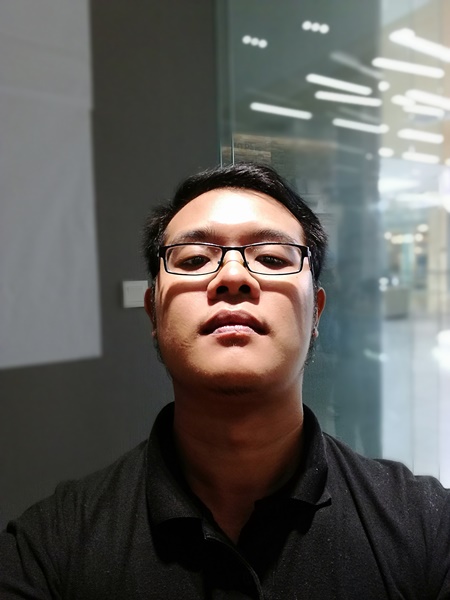 Selfie test no.1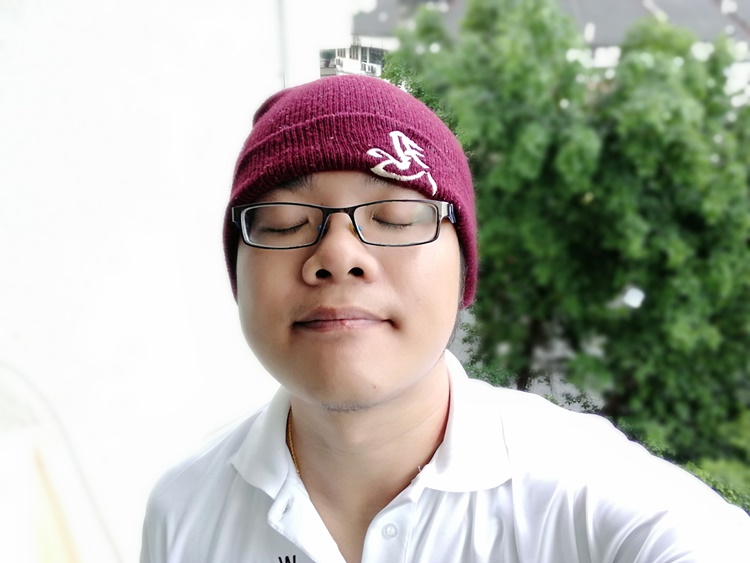 Selfie test no.2 with bokeh mode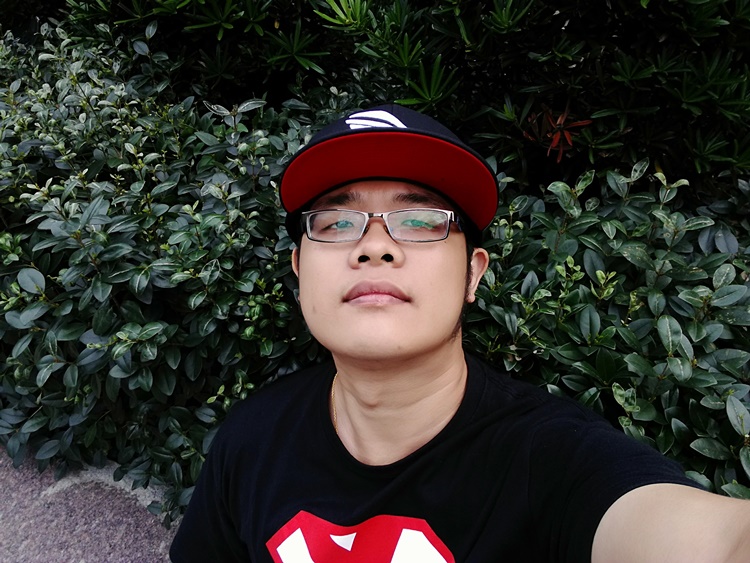 Selfie test no.3 - Auto mode

Panorama mode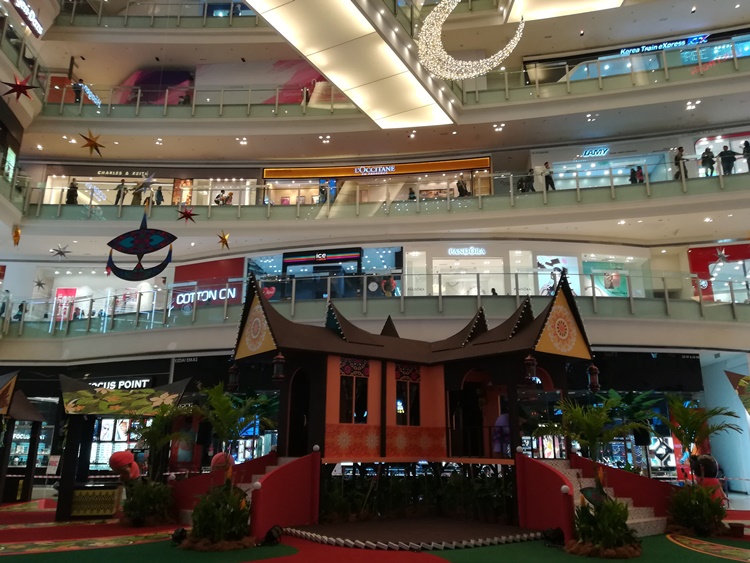 Indoor shot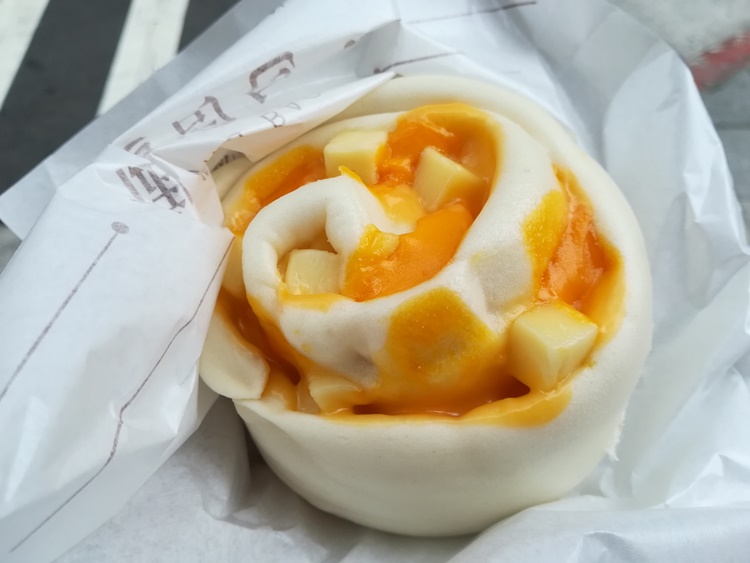 Close up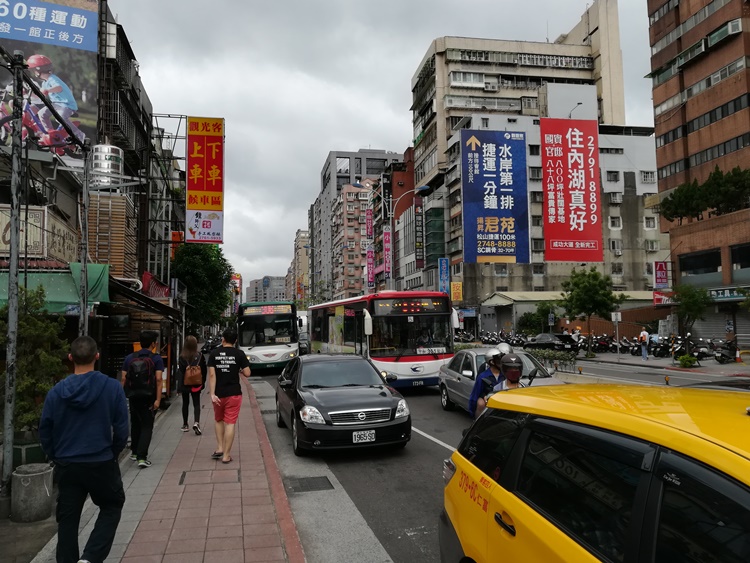 Outdoor shot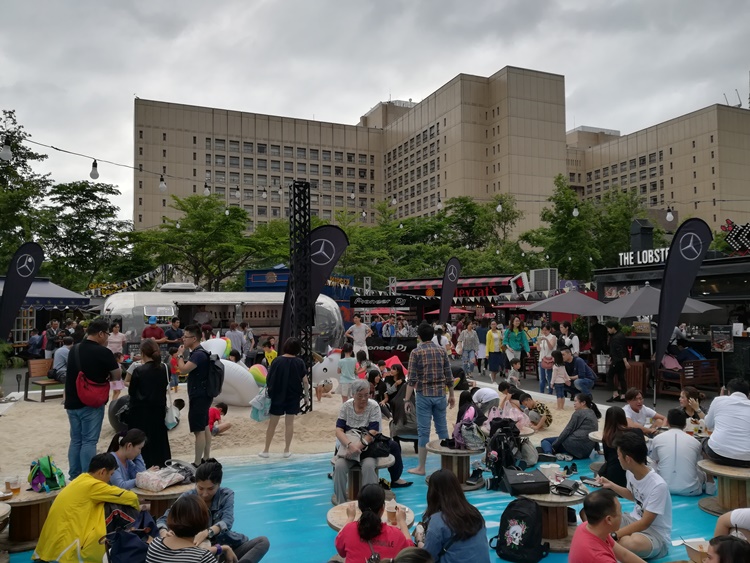 Nice colour contrast despite the cloudy day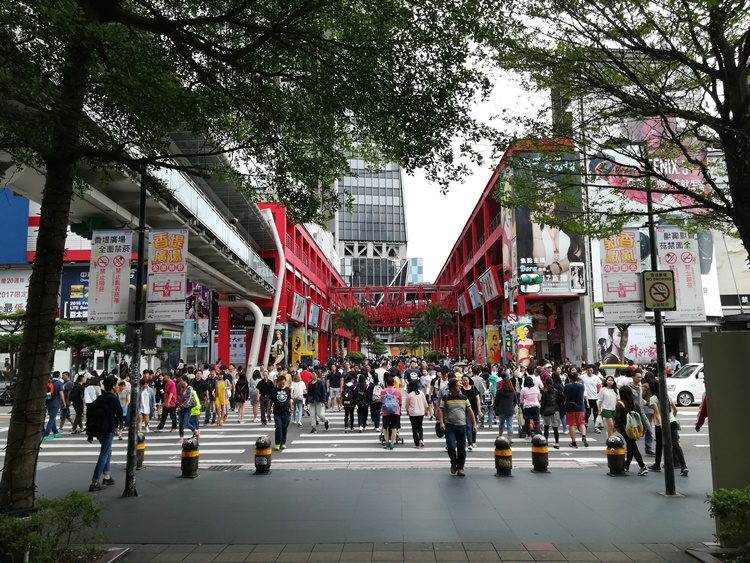 Another outdoor wide shot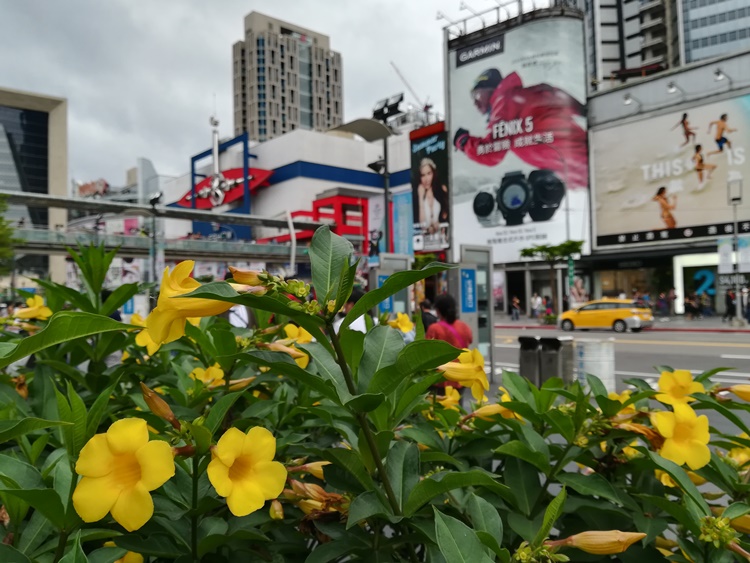 Nice depth of field there without the Portrait mode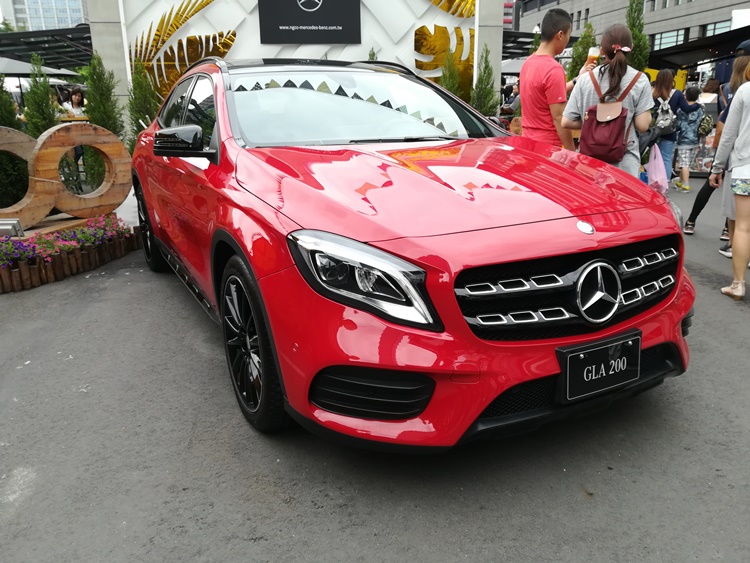 Medium auto shot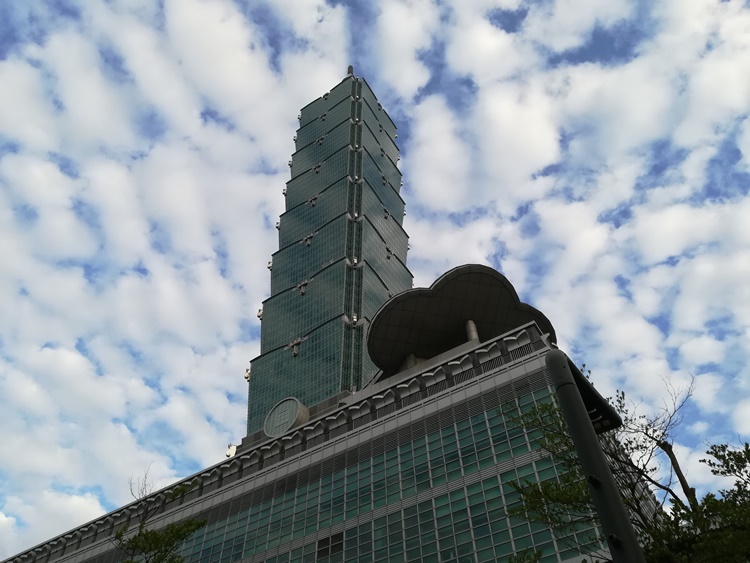 That's the Taipei 101 tower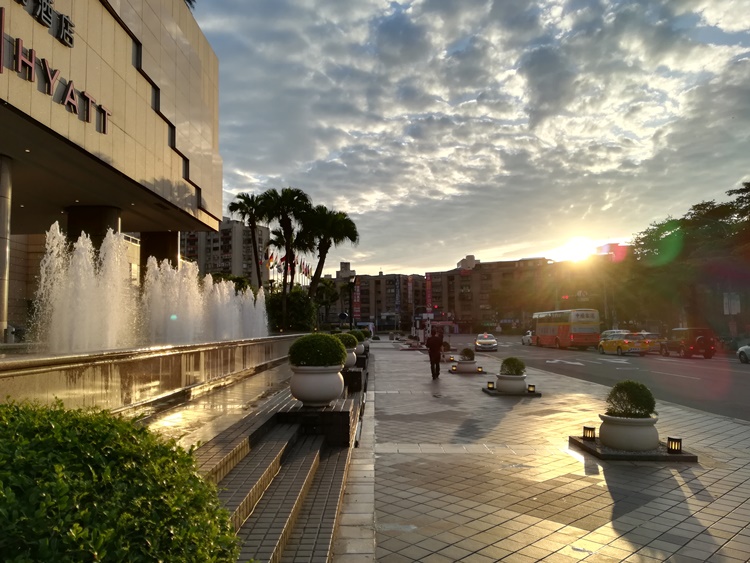 Sun setting down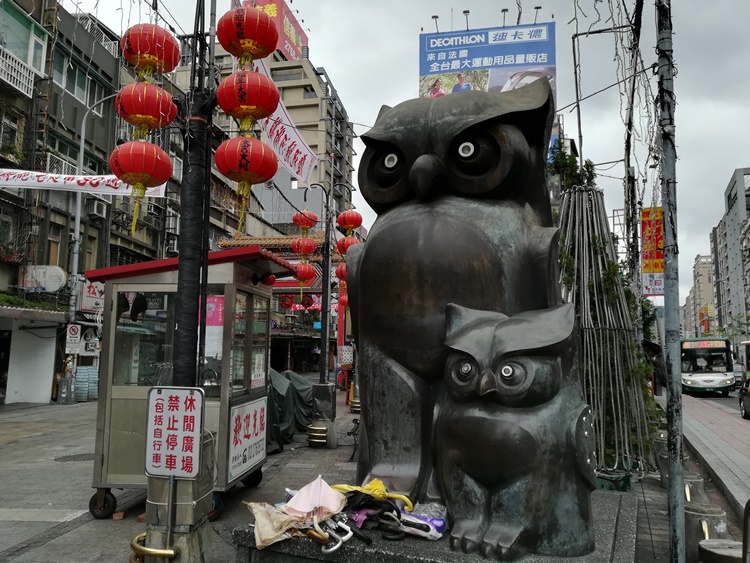 Another medium auto shot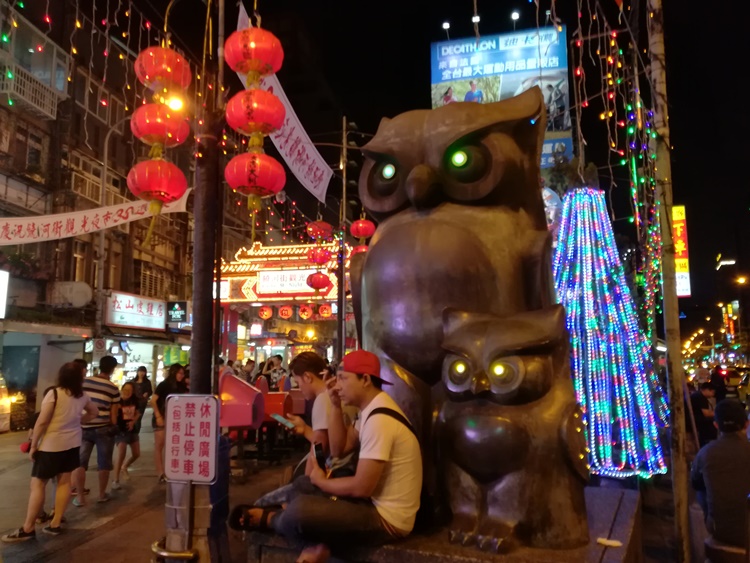 Night shot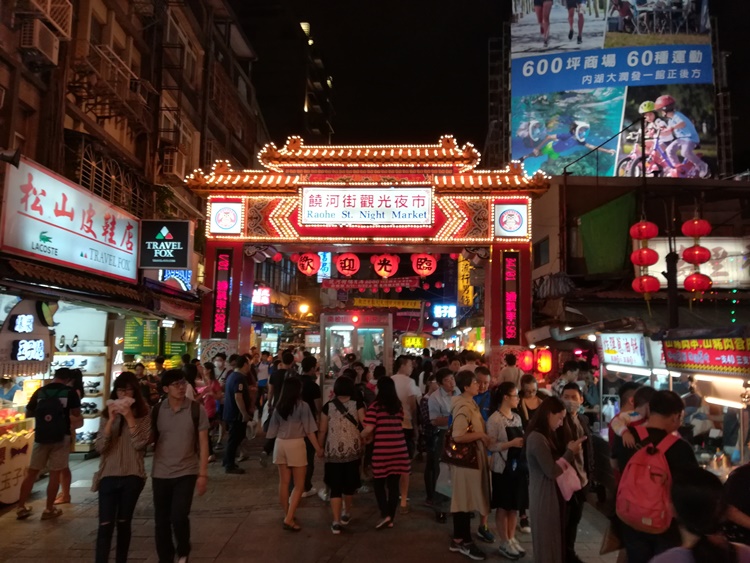 To the night market!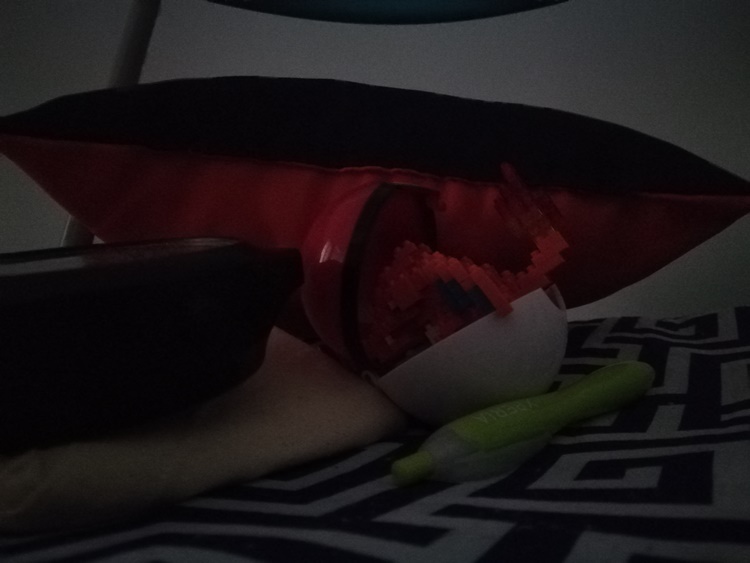 Low light shot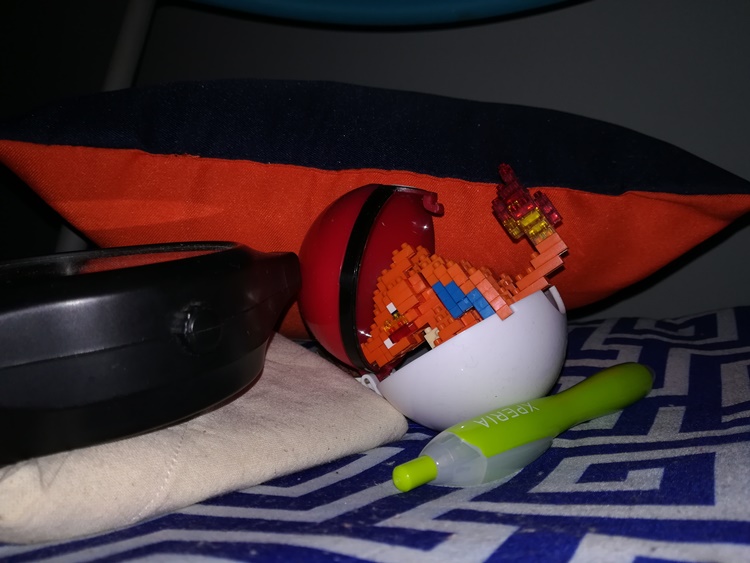 Flash mode on
Conclusion – Definitely made for phoneography
Overall, I think the P10 lite is another great smartphone for phoneography, especially with the given Portrait and Selfie Superstar mode. With the Sapphire Blue design, the demographic for this device is probably for the young and trendy millennials who really likes taking photos, especially Huawei's blurred background portrait selfie shots.
Gamers should probably stay away though since it gets hot quite easily, not that it doesn't perform well but it just does better for phoneography or photography with smartphones. There are other things to like about the phone too, such as the convenient Knuckle Sense feature, USB OTG, VoLTE quality, and the super battery charging. The fingerprint magnet shiny metal back is a small issue.
With that being said, it has indirectly entered a stiff competition between the Sony Xperia XA1 (RM1199), vivo V5s (RM1299), and the OPPO F1s (RM1198). All the cameras on these phones are good in their own way, but each have their own unique features. For example, the Xperia XA1 has the special handy 5x Clear Image Zoom, both the V5s and F1s have the panorama selfie feature, and the P10 lite has the best Beauty Mode because it reaches to level 10. So in the end, it's up to you really.
So what do you think of the P10 lite? Has it impressed you and did we miss anything else? Let us know in the comments below and stay tuned for more smartphone reviews at TechNave.com.
Huawei P10 Lite Specs & Price >