Huawei P9 Lite review - Impressive for the lower-end P9
When it comes to a tale of three smartphone siblings, the youngest is usually made and designed as the lesser version for the lower-end market. In Huawei's case, both the Huawei P9 and P9 Plus are excelling in the smartphone market with the dual rear Leica camera sensors and convenient camera features. The Huawei P9 Lite, however, does not possess the Leica camera like its brothers. But it doesn't mean that it's not worth buying, read below to find out why!
Design - Not as attractive as the P9 and P9 Plus, but it still looks good
As the name suggest, the P9 Lite is a lesser version of the P9 even for the body design. Unlike the P9, the Lite's back body is made of plastic, but the sides still remain the same metal quality, same goes for the 5.2-inch IPS display. At the back, it only has one camera sensor and it's quite a shame that it doesn't get a Leica branding or extra monochrome camera, but it would probably mark up the cost if it did. Also, the bottom two speaker grills aren't double speakers, as only the right speaker produces sound.
The front view
The back, with one normal camera sensor instead of Leica and a fingerprint sensor
Sideways, the power button is really clicky
Dual SIM slot
Bottom with two speaker grills and USB2.0, 3.5mm headphone jack stays at the top
Tech Specs and Features - Nothing much to see here...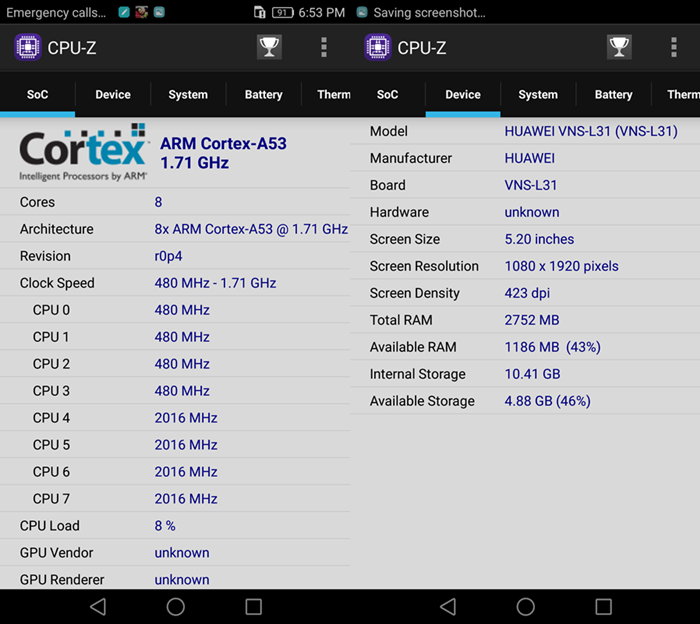 The P9 Lite specifications:
Kirin 650 quad-core 2.0GHz + quad-core 1.7GHz, 64-bit
3GB RAM
16GB storage (expandable memory up to 128GB)
5.2-inch FHD 1080p display
Measures 146.8 x 72.6 x 7.5mm, weighs 147g and 7.5mm thin
13MP camera (BSI AF + LED flash) + 8MP front camera (LED flash)
Fingerprint sensor
Supports 4G LTE, WiFi b/g/n, Bluetooth 4.1, GPS and NFC connectivity
Android 6 Marshmallow with EMUI 4.1
3000 mAh battery
The P9 Lite functions just like any other phone, but compared to the elder P9 brothers, the camera features works a bit differently. For one, since there's no Leica lens you can't show off the Leica stamps on the pictures anymore (shucks), you also can't swipe from the left side to see the camera features because some of them are already visible at the bottom the moment you open your camera app, which is Light painting, Beauty, Photo, Video and Time-Lapse, the camera filter is located at the bottom right, whereas other ones like Panorama and Pro-mode are at the top right.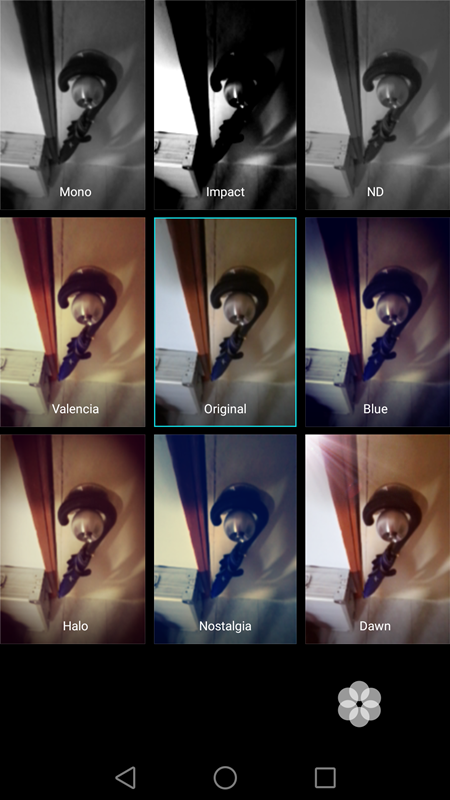 The standard camera filters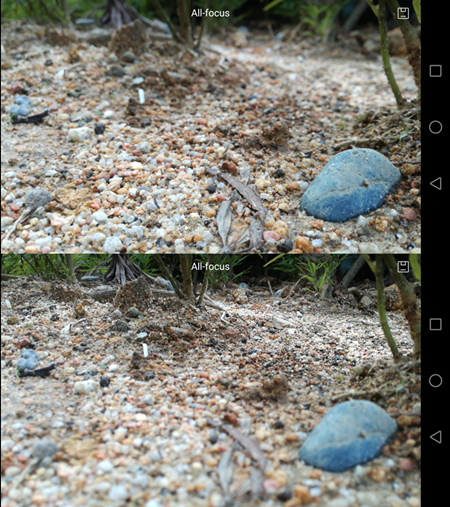 All-Focus mode
Surprisingly, the P9 Lite does have a "wide-aperture effect"-like function but it's called All-Focus instead. In this mode, you just need to take a picture and tap on the desired spot for the effect. Splash effect can be found in the editing settings too, nothing too complicated here.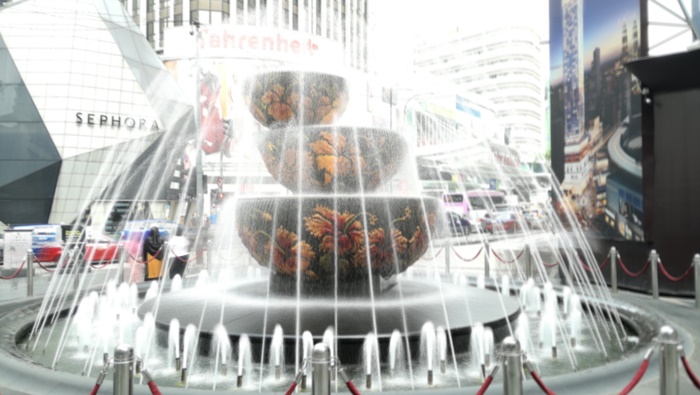 Silky water in Light painting mode
Ah, before I forget, if you're wondering if it has a monochrome mode or not. It kind of does and but it's not really a dedicated one as it's found in the camera filter mode, since it doesn't have a monochrome lens, picture quality is just alright, it may not look great as the P9 and P9 Plus but who knows, you might actually be able to fool your friends since it doesn't look too bad. More picture samples below.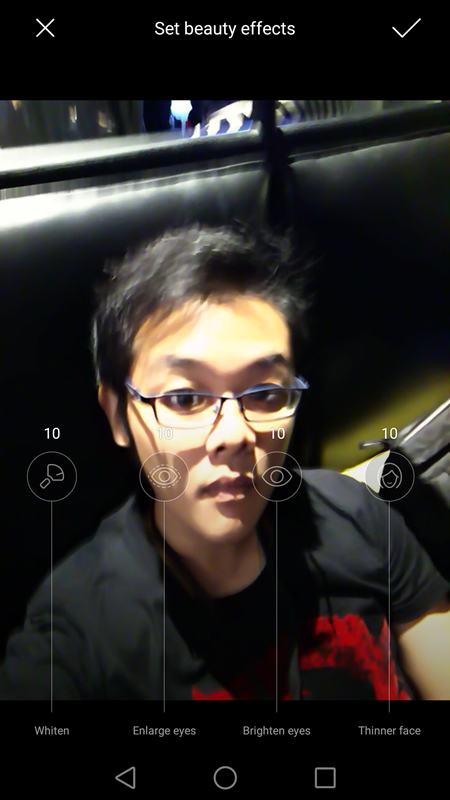 Beauty effect setup
Lastly, the last camera feature that may be worth mentioning is the Beauty effects mode. This can be quite tedious to find but it's found in selfie mode setting (top right button) -> perfect selfie -> set beauty effects. From there, you can set the effects to any level; after saving it, your selfie will take effect from the level setting you did. Have fun with it!
Performance - Not bad for a little fella
Luckily for the P9 Lite, it doesn't compromise its performance for being a lesser version, it does well for running high-end games like Asphalt 8: Airborne, it can view 1080p videos on YouTube (depending on the uploader), and music playback is surprisingly loud and clear.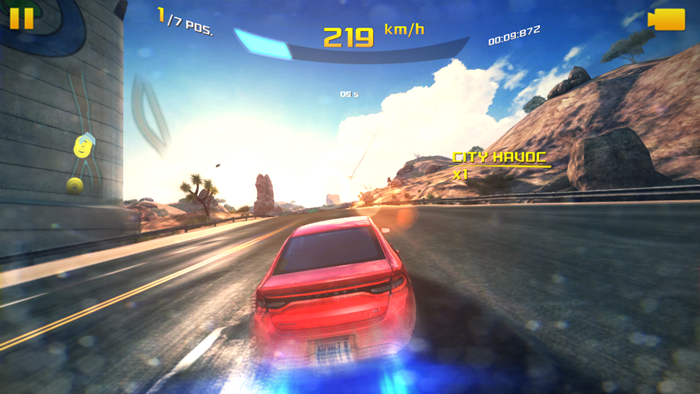 Visual quality was set to high by default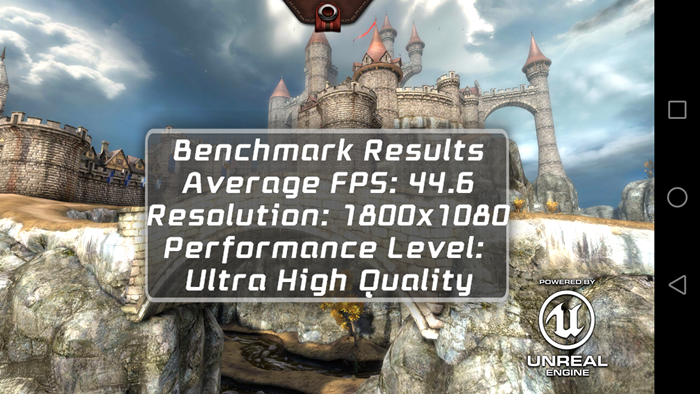 Epic Citadel score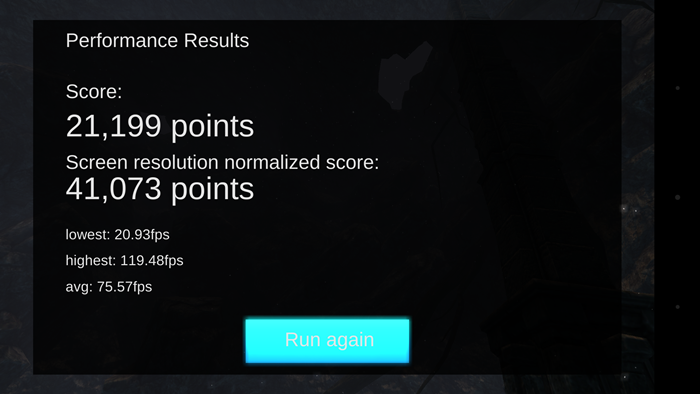 GPUBench score
Battery consumption after normal Facebook surfing, photoshooting and gaming in one day
It can heat up to this degree, so better get yourself a protective casing
While the battery consumption deals well with regular Facebook surfing and phototaking, heavy gaming and long video playback eats the energy rather quickly which shouldn't come as a surprise. But for some reason, it takes awfully long to recharge the battery (more than three and a half hours from 7%!). Not to mention, the back body gets super hot too, even for the speaker grill area just after a few songs.
Camera-wise, for a low budget phone it takes some nice photos. Although it's nowhere near the P9 and P9 Plus in terms of colour contrast, I think it does a solid job than most phones that are around RM1000 or lower, even the monochrome filter is not too shabby. Without further ado, you can check out the image samples I've taken below: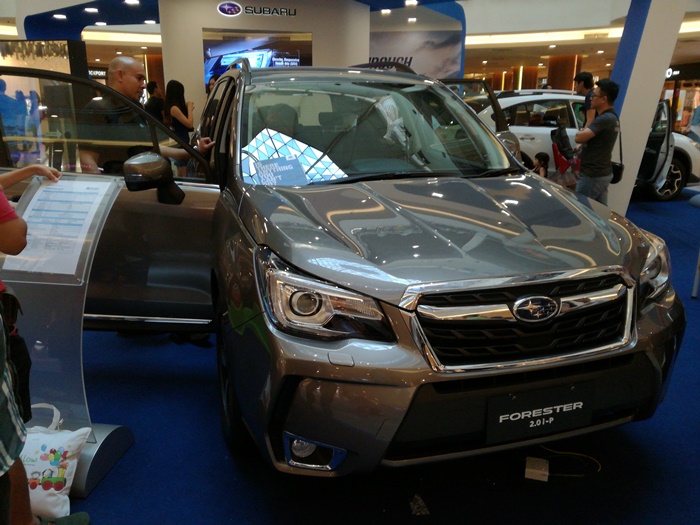 Medium shot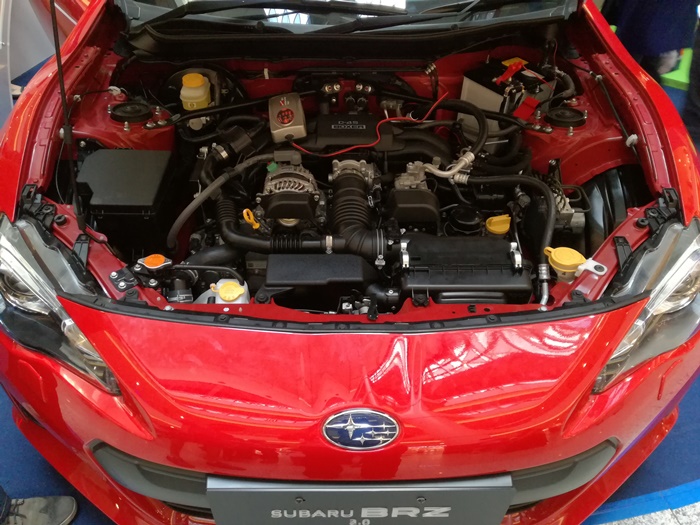 Another medium shot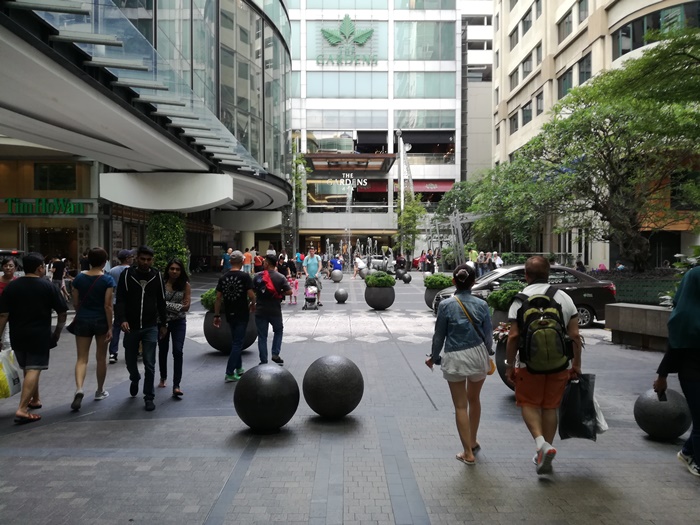 Wide shot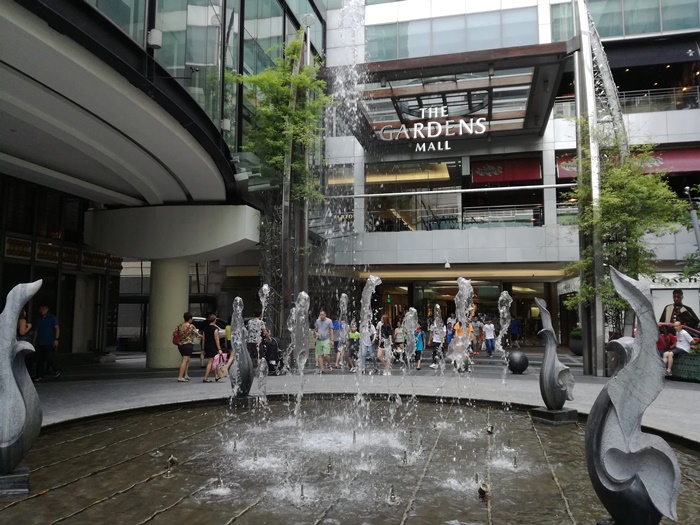 Pro mode shot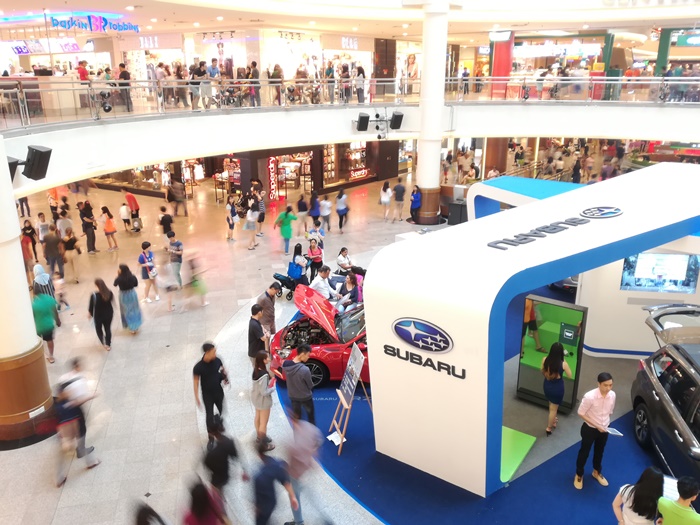 Another pro mode shot

Panorama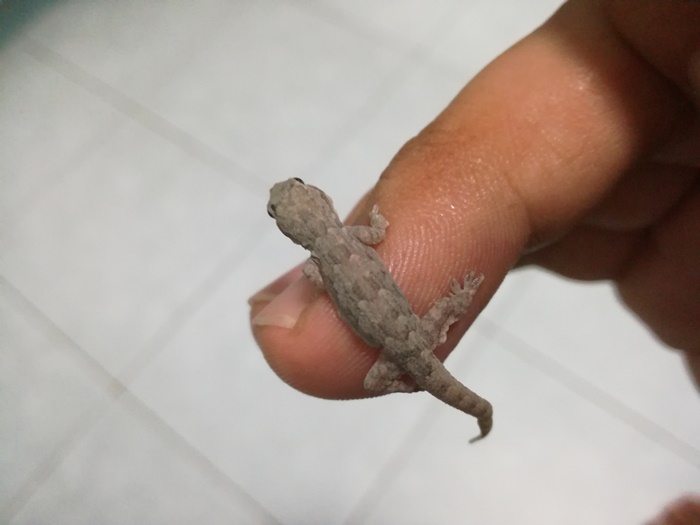 How's this for a close up shot?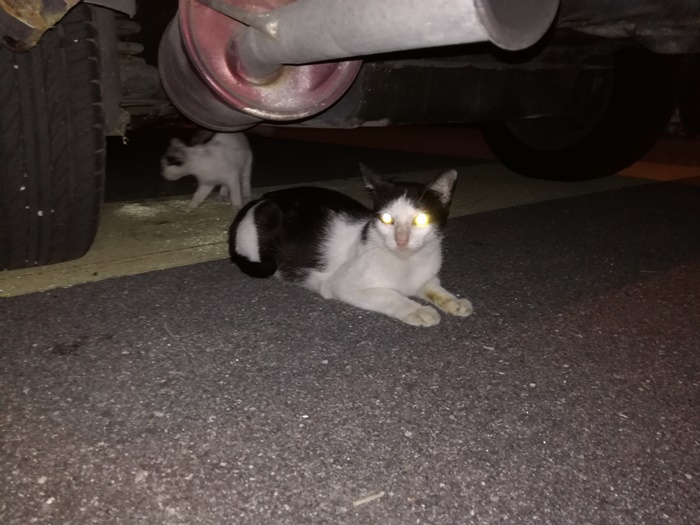 Flash mode on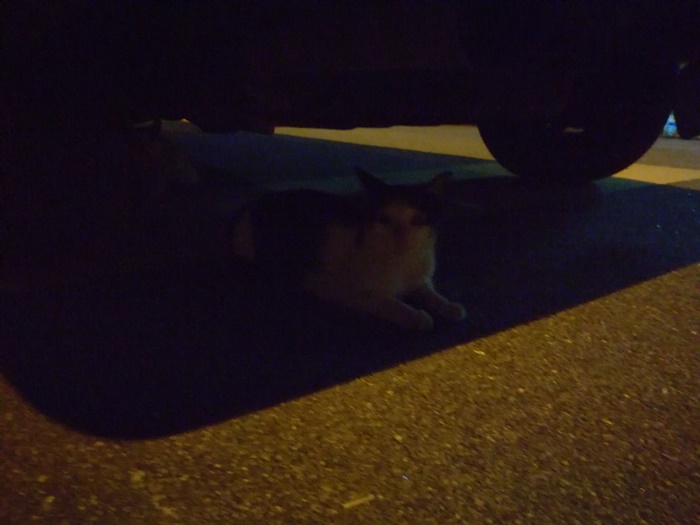 Extreme low light shot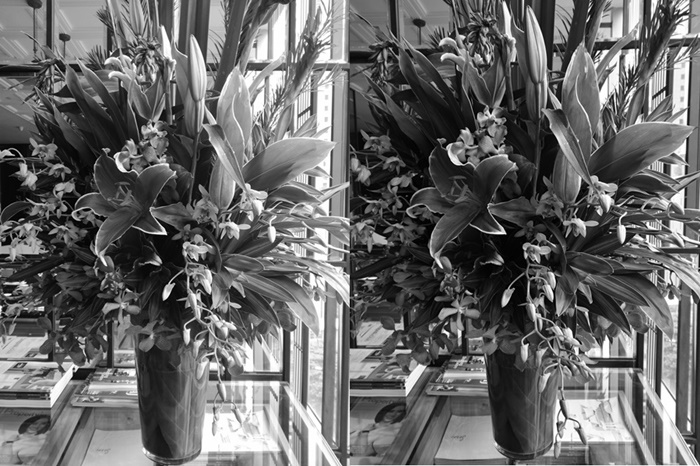 Monochrome shot between P9 Lite (left) and P9 Plus (right)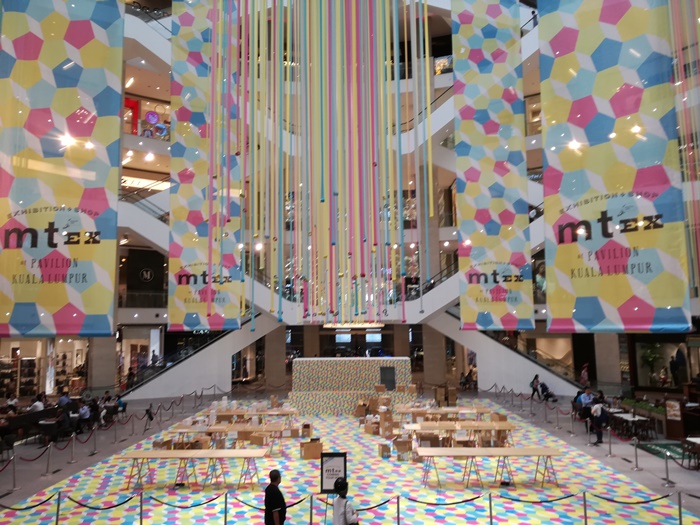 Another wide shot in indoors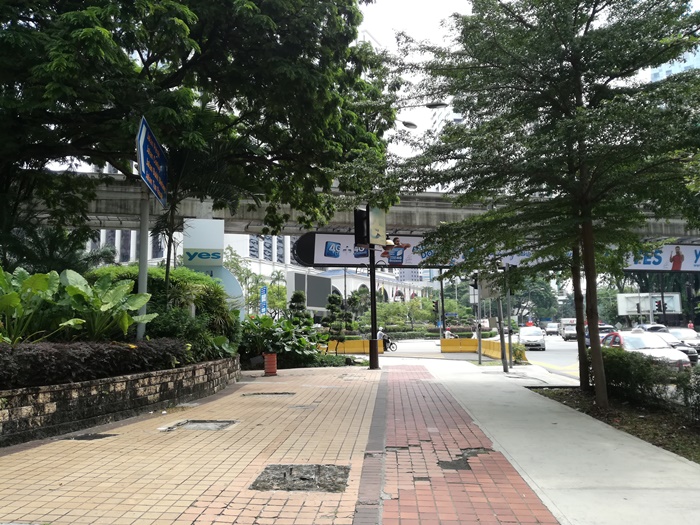 Outdoor shot
Night shot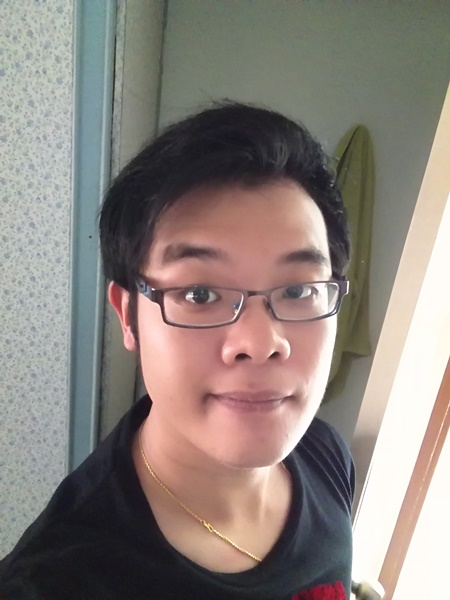 Selfie!

Conclusion - A smartphone not to be underestimated
For an RM1099 smartphone, the P9 Lite is definitely worth the money if you're not so keen on the Leica branding. You have a pretty good performance phone for gaming, customizable selfie beauty effect, takes really nice photos and good battery life for just RM1099 only. If there's one thing I have to complain, though, is the rather long charging time it takes, three and a half hours is too long these days!
Comparing it with other smartphones around the same price range, it definitely beats out a lot of them especially the recently released Sony Xperia XA, however, if you're not down with the long battery charging, perhaps the Honor 5C is a better alternative as it cost only RM799 with respectable specifications (especially the new chipset that consumes little power), and maybe the Xiaomi Redmi Note 3 (RM849), just losing out the picture quality.
So there you have it, that's our last P9 series review of the three siblings! If you want to know more about the other two, you can read the P9 review or P9 Plus review here. Thanks for reading and stay tuned for more reviews at Technave.com!
Huawei P9 Lite Specs & Price >