Huawei V series 2021 smart TV release: Devialet audio, HDR Vivid support, and 24MP pop-up AI camera from ~RM3474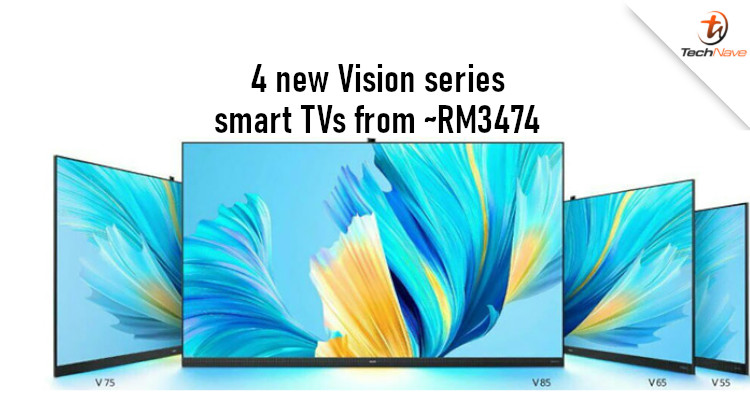 As many of you are aware, Huawei has its hands in plenty of pies these days. Last year, the company released its Vision X65 smart TV. Now, the company is updating its flagship V series with a total of four new smart TVs.
According to Gizmochina, the V-series will have new 55-inch, 65-inch, 75-inch, and 85-inch smart TVs. In terms of design, the new models still have the same narrow bezels on the top and sides. However, the 24MP pop-up AI camera is much smaller than before. As for the specs, the new models have a brightness level of up to 1000 nits and a refresh rate of 120Hz.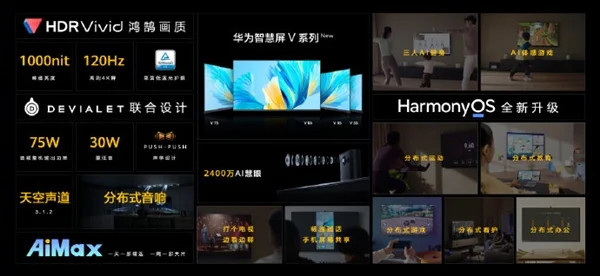 The new Huawei smart TVs come with lots of features too. They not only support HDR Vivid standard for optimised image quality but also 30W Devialet-tuned speakers for better 3D surround sound effect. On top of that, the new TVs will run on Huawei's HarmonyOS, which could be unveiled later this month.
Mind you, we don't know if these new TVs will be available outside of China. However, we did include the prices below. Personally, I consider the 55-inch model a great deal if you live alone. But what do you think? Let us know in the comments below! Also, stay tuned to TechNave for other news like this.