Huawei Y9 (2019) - When large battery and efficiency meets affordability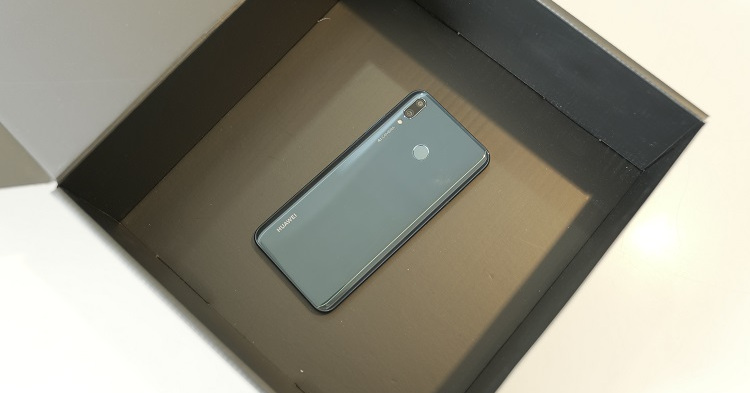 We depend heavily on smartphones due to the fact that it can be used to do anything ranging from watching videos on the internet, playing games, to unlocking your house using a smart-home system. However, it is rather annoying when you head out of your house with a fully charged phone only to find out that that the battery dropped to around 75% just 2 hours later, and it's not even the end of the day yet. This makes us carry a powerbank as a necessity especially when there are barely any power outlets available throughout the day.
Some would say that the only remedy to this situation is to buy a flagship phone with a large battery. But that is not completely true, as there are many smartphones out there in the market with a decent battery size that are priced less than RM1000 such as the Huawei Y9 (2019).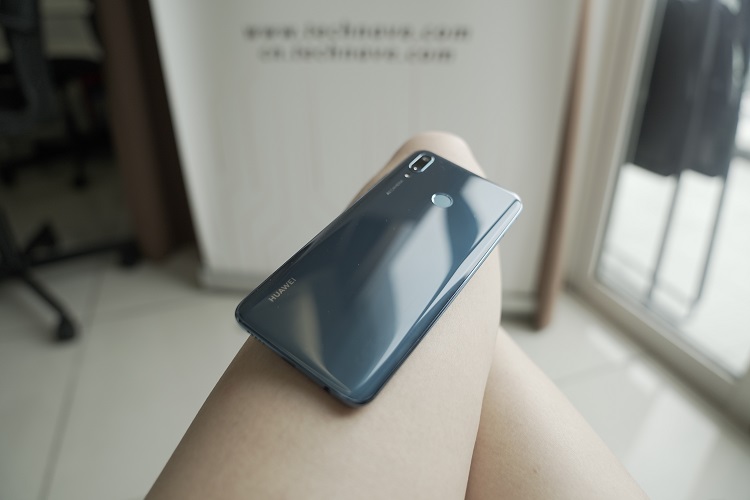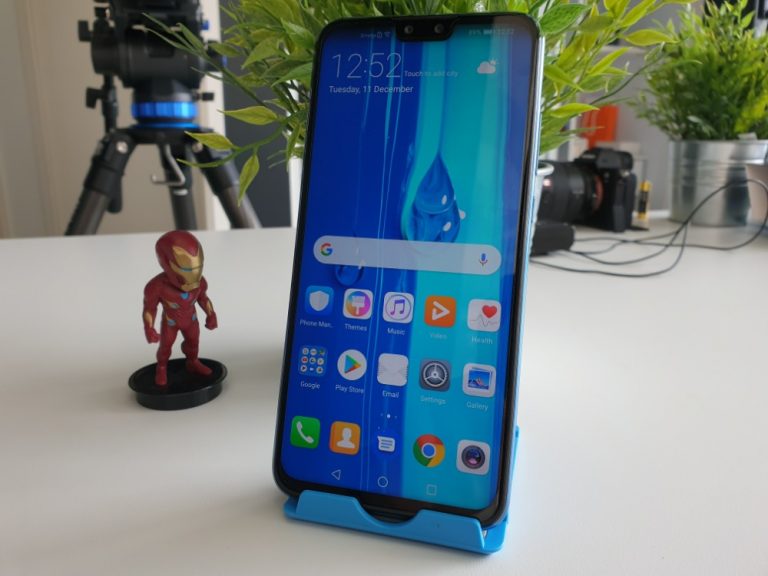 Currently priced at RM899, the Huawei Y9 (2019) comes equipped with a big 4000mAh battery, which has the same or bigger capacity than most flagships. In this article, we will take a look at the Huawei Y9 2019's battery durability and see how it performs in our test.
Battery life more than capable of handling gaming and videos
Based on experience, I'd say that the most power draining activity is mobile gaming followed by watching or streaming videos online. We then subjected the smartphone to various tests including playing games for an extended period of time as well as having video playbacks to see how long the device would last.
Starting out with everybody's favourite game of "sophisticated musical chairs with guns", PUBG Mobile, the battery on the Huawei Y9 (2019) only went down by 4%, which is surprisingly little considering the fact that we also managed to bag a chicken dinner victory. A PUBG Mobile match generally lasts at least 25 minutes more or less on average.
Test 1: PUBG Mobile!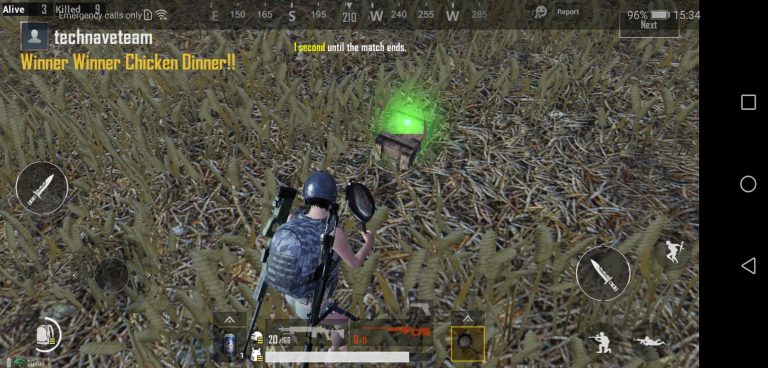 Effortless chicken dinner, you can see from our time spent on the game on the top left, it was 27 minutes and it only drained 4%
After that, we decided to have a little rest and relaxation after that intense firefight by watching a movie on YouTube. We went around searching for one and actually found a Disney movie which was about 1 hour and 30 minutes long. Obviously, we also set the resolution to the highest at 1080p and at the end of it, the battery only went down by 7% (which is kind of insane).
So combining this with our PUBG Mobile game previously, the Huawei Y9 (2019)'s battery was left with 88% only!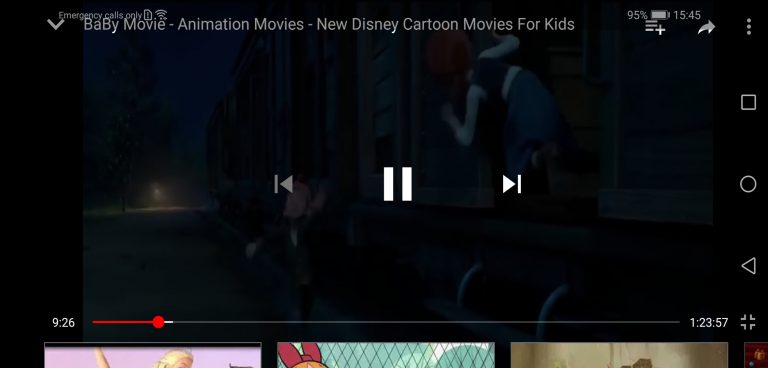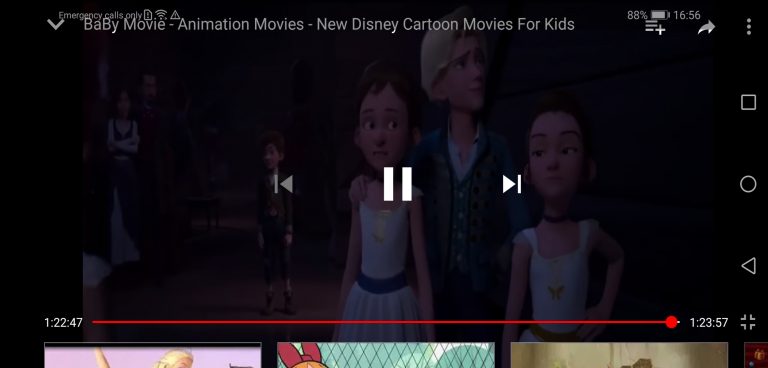 Another proof of watching an animated movie on 1080p, just a 7% drop!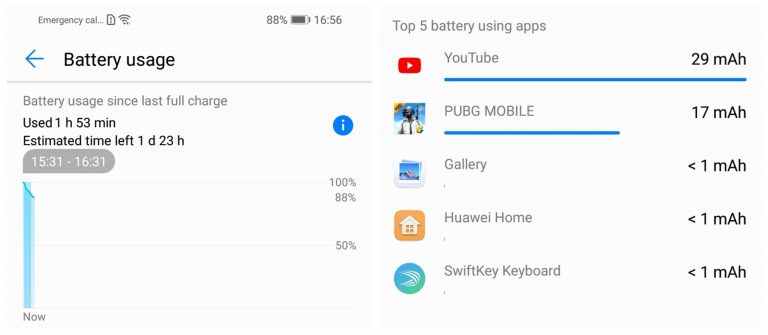 Still more than enough battery to last up till tomorrow!
Definitely long enough to last at least an entire day
So based on our testing, the Huawei Y9 (2019) is more than capable of lasting an entire day without needing to recharge. Not only that, with its long-lasting battery, it is definitely a smartphone to consider if you are not keen on having all the extra bells and whistles that can be found on high-end flagship devices.
But just so you know, this phone has no fast charging technology as it's just using a 5V/2A output. Charging may be quite long for the 4000mAh battery, but the tradeoff of having the phone without dying on you is well worth it.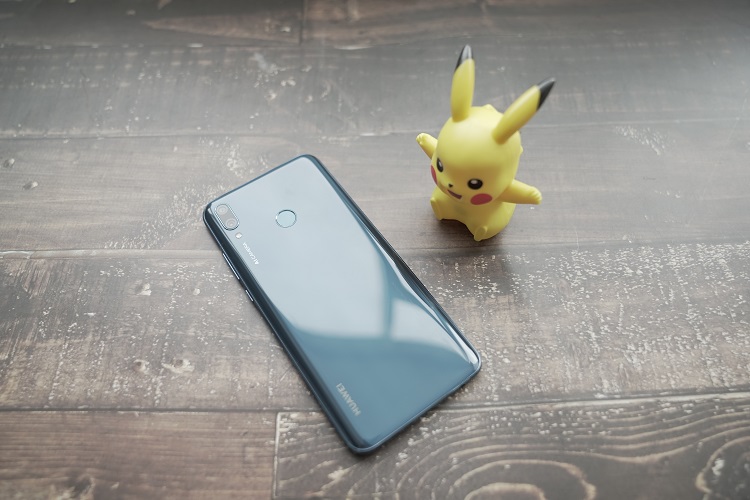 Pikachu doesn't need to help you charge the phone
If you are keen on owning the Huawei Y9 (2019), check out Huawei Malaysia's official website or drop by a nearby Huawei Experience store and for more updates and reviews like this, stay tuned to TechNave.com.
Huawei Y9 (2019) Specs & Price >